Wild morning, pretties! Dry brushing is on the rise and I figured it would be a high time to try it. Do you have a brush? Do you have 5 minutes a day for yourself? Yes, it's just that simple. And it makes my skin soft, toned, and it even reduces cellulite! I challenge you to try dry brushing; you won't regret it!
What is dry brushing?
Dry brushing is exactly what you think it is: brushing your skin with a bristle brush. In dry mode, before you shower. No water, no oil, no lotion, no underwear, nothing involved. Just you, a brush in your hand and a privacy of your shower. Brushing your skin with gentle and soft strokes with a natural brush towards the heart.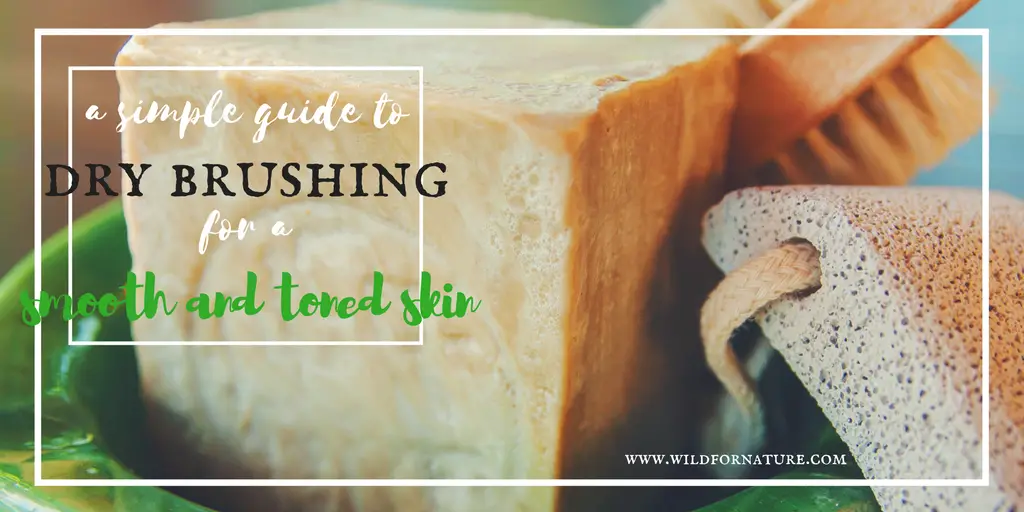 Benefits of dry-brushing
Stimulates the lymph flow
Exfoliation
Boosts circulation
Cleans pores
Helps to reduce cellulite
Stress relief (supposedly)
Even though there is not enough scientific evidence to support all the reasons of why you should dry brush, I still believe that you can just try it and see what works for you. My skin felt different after it; softer, smoother and definitely more toned, so that's good enough for me; after all, I could see the results and I felt good after the process.
Select a (vegan) dry brush
I use a natural vegan bristle brush with a long handle; it's firm but soft enough so that I can also use it on my face (sometimes).
When shopping for a dry brush, I had no idea there are vegan and non-vegan dry brushes; I sort of naively thought they're all vegan (yeah, right!). That's why I'd tell you to make sure that you find a natural and vegan bristle brush. The majority of bristle brushes are made from boar, horse, or even squirrel and needless to say, not all are cruelty-free.
When picking a natural body brush, it would preferably have a long handle so that you can also reach the back area of your body.
How should you dry brush?
The best time to dry brush is in the morning before you shower or in the evening before you go to bed. The process is very simple:
brush – shower – moisturize
When I first started dry brushing I actually had no idea how to begin, how to go on and what to do, apart from moving the brush everywhere around the "critical" areas and pretend that I know what I'm doing. Well, I discovered this YouTube video on dry-brushing from TheMoments, and I loved it. She is on point, fast and explains things well. I had a look at her video for a few times and then started paying more attention to my under pits, the chest area and the proper movement of the brush, which I had no idea it had to be done before.
Anyway, how do you dry brush? From the bottom (your ankles) towards the top, always towards the heart. I apply somewhere around 7 brushes on each spot and then work my way around to the next area. If there's an area on my body which is a bit problematic (such as outer thighs), I normally take more time for that and spend brushing in circular movements for a few more times than I do with the rest of my body.
While you are brushing, keep it gentle. You don't want to rub off your skin, you want to massage it and exfoliate. Apply the pressure you're comfy with, it can be very soft when you're first starting out. Try and see what works for you.
Clean the brush once a week with water and leave it somewhere sunny to dry.

Three weeks of dry brushing
Honestly, after reading all the reviews on the web from people dry-brushing and how they started shedding skin, getting softer skin and other annoyances (cellulite, bumps…) started disappearing, I was pretty excited, believing my legs would transform into those of a model. Ok, exaggerating here, but you know how we get sometimes (*wink). I was a bit disappointed; okay, maybe my expectations were just too unrealistic and over the top.
Yet still, I started dry brushing (almost) daily for 3 weeks and here is what I can report:
Positive results of the dry brushing: yes, my skin felt softer, it has changed to the touch. Also, the problematic areas on my thighs started to disappear; I'd say the most important thing that I noticed was that the skin on my thighs seemed to become more toned, and that made me ridiculously happy.
On the other hand, there was no excessive skin-shedding, just the usual amount of some dry places. I did notice that skin on my face started to get a bit dry in some areas, which was a result of dry brushing, which I didn't really like, so after the first week I stopped dry brushing on my face.
Will I continue to dry brush, but not on a daily basis. Skincare is important, sure, but judging by my morning routine, you'd think I just never leave the bathroom. I'd say that 3 times a week is more than enough; this way it's just regular enough to maintain that skin toned, and not too time-consuming while doing it.
Anyway, should you try dry brushing? Absolutely. Even if you don't follow up daily, do it a few times a week before you have a shower; it only takes you a few minutes and you need some time for yourself anyway, am I right?
Skin care after dry brushing
After you're done scraping your skin, hop into the shower to remove that excess skin and to hydrate the largest organ of your body.
I'd say that the shower lotion you use in the shower is not that important; you can use any that you use on a daily basis as it is; my current favorite is this one: Creamy Pomegranate from Weleda.
Water Coco-Glucoside Sesame Seed Oil Alcohol Disodium Cocoyl Glutamate Sunflower Seed Oil Glycerin Carrageenan Extract Limonene1 Sodium Cocoyl Glutamate Macadamia Seed Oil Pomegranate Seed Oil Millet Seed Extract Sunflower Petal Extract Xanthan Gum Lactate Fragrance1 Linalool1 Citronellol1 Geraniol1 Citral1 Coumarin1
1 from natural essential oils
I've known Weleda brand for a long while now and I love them. Their products are cruelty-free, organic certified by NATURE, a European leading natural certifier. On their website, Weleda states that
We strive to make the best non-toxic, cruelty-free, paraben-free, GMO-free, phthalates-free and synthetic fragrance-free products available in the marketplace.
Anyway, to get back to the skin care after dry brushing: the most important thing for me was the skin lotion or the oil after the shower; as I mentioned before, my skin got thirsty, and I mean very thirsty. Some parts absorbed the oil right away (the soles of my feet and my thighs), while others didn't need it as much and just took it in veeery slowly (such as my belly and my arms).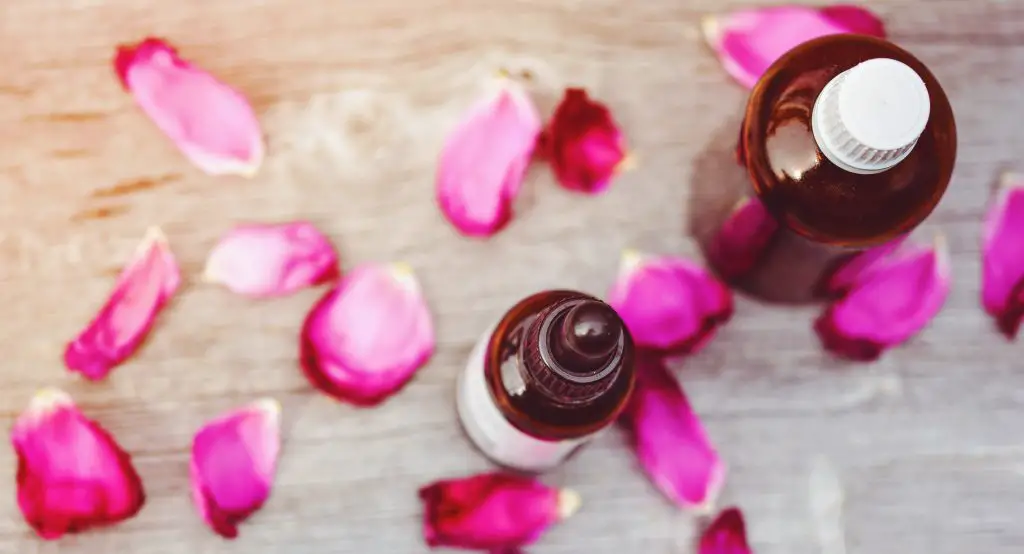 Wildly fave skin care after dry brushing
Jojoba oil (cold pressed, 100% pure and certified organic) is the one I currently use and it's very beneficial for the skin; jojoba oil is a very rich source of vitamins E and B-complex. The minerals and antioxidants in jojoba oil regenerate skin. You can read more about the benefits of jojoba oil in my post on wild plants of North America. Apart from jojoba, you can use any other oil as well: rosehip is highly beneficial for the skin, you can use coconut oil as well but just make sure any kind you have is pure and organic.
Jasmine body oil from Herbivore Botanicals: if you've been around, you know that I'm really into them; I like their products and this Jasmine oil is no exception. A cocktail of Camellia Flower Oil, Grapeseed Oil, and Jasmine Sambac Oil is very moisturizing and a little goes a long way. It is fairly quickly absorbed and it doesn't leave the skin oily. The smell is quite pleasant (I love jasmine!); it lasts up to a few hours.
 Capric Triglycerides (Fractionated Coconut Oil), Vitis Vinifera (Grape) Seed Oil, Camellia Oleifera (Camellia) Seed Oil, Simmondsia Chinensis (Jojoba) Seed Oil, Tocopherol (Vitamin E), Citrus Bergamia (Bergamot) Fruit Oil, Jasminum Sambac (Jasmine) Absolute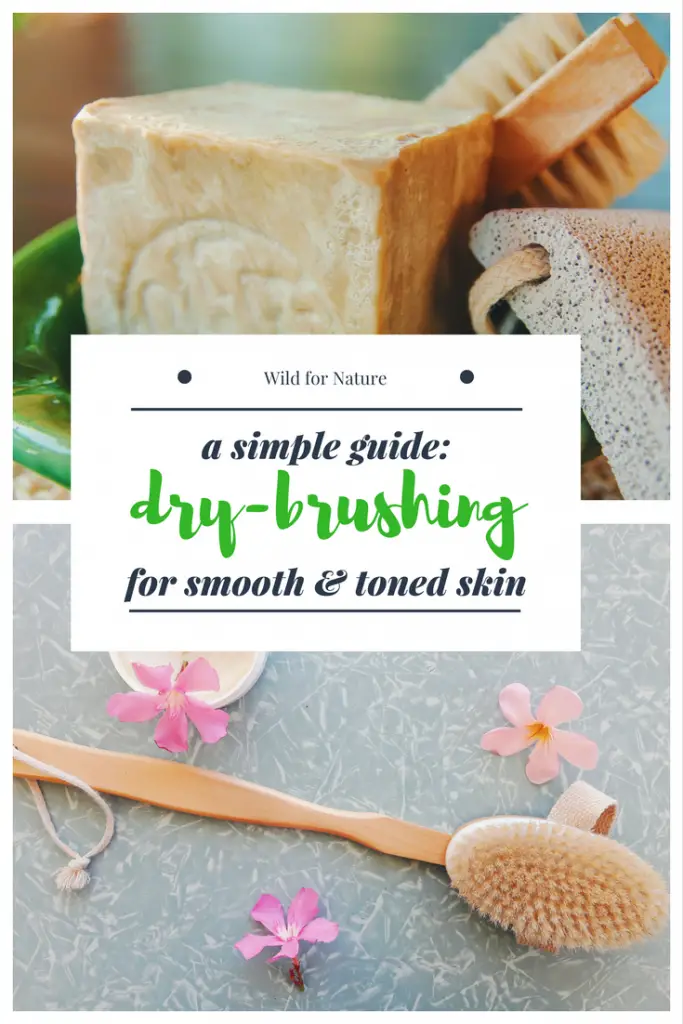 Do you dry brush and if yes, are you happy with the result?
Stay wild!