Wild morning to you, pretties! I had to make my own coconut oil hair mask for itchy scalp the other day because the weather combined with my hair dryer leaves my scalp in a terrible state. Trying this mask, however, made me very happy; the anti-inflammatory properties of these lovely ingredients combined with two essential oils really had a positive effect and the itch is no more. Well, down to a minimum, at least.
*Some of the links in this post might be affiliate links. Affiliate links come at no extra cost to you. These links allow me to share the products I authentically recommend (and use) and support Wild for Nature by receiving a small commission.
Coconut oil hair mask for itchy scalp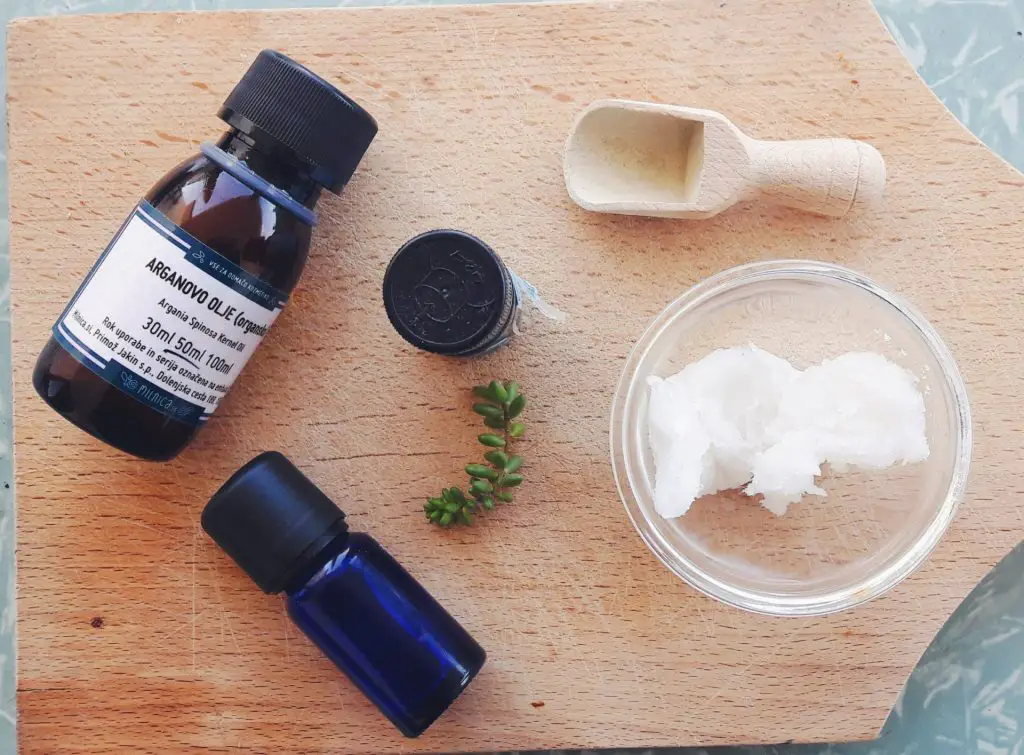 There are various reasons as to why I make these kinds of masks myself; basically, having control over what goes onto my skin and hair is most definitely the most important one. By creating my own products, I can use only natural and organic ingredients, which basically means ingredients that are toxin-free, without any harmful chemicals or fillers.
I've collected four ingredients for this soothing coconut oil hair mask for itchy scalp, of which argan oil is definitely one of my personal favorites when it comes to hair care. All these ingredients are nurturing for the hair and scalp, and I try to apply this mask as regularly as I can (normally twice a week). Have a look at the ingredients:
Coconut oil
Everyone loves coconut oil, and I am definitely no exception. I wrote about it already here and here, and I imagine I will even more in the future. Why? Well, simply because it's not only useful all around, but it's highly beneficial. Coconut oil has strong antibacterial, anti-inflammatory, antifungal and antiviral properties. It is a natural moisturizer and it boosts skin recovery. I've tried it with oil pulling, many-a-time made a coconut oil hair mask as one of those natural remedies for an itchy scalp, and it soothes irritated skin as well.
Argan oil
Liquid gold, as it is also called, argan oil is the elixir for the hair, as far as I know. I use it now and then and nothing leaves my hair as soft and smooth as argan oil because it's just one of those natural and organic ingredients that are a must if you're going DIY cosmetics. It is very nurturing, it soothes itchy scalp and repairs split ends, aids with damaged skin because it is loaded with antioxidants.
Cedarwood essential oil
Cedarwood has a soothing effect on the mind and the body. I've bought it because it supposedly has a beneficial effect on the scalp and hair, but it's beneficial for the skin as well. It aids in acne, and eczema, due to its anti-inflammatory and antibacterial properties. With its antifungal properties, cedarwood protects the scalp. It also boosts blood circulation, which means it aids and influences hair growth and health.
Sweet orange essential oil
Uplifting and happy smell, sweet orange is anti-inflammatory, and in this mask, it also serves as a natural perfume. Apart from that, it aids with oily skin and my scalp really likes it because apparently has a soothing effect on it.
Nourishing coconut oil hair mask with essential oils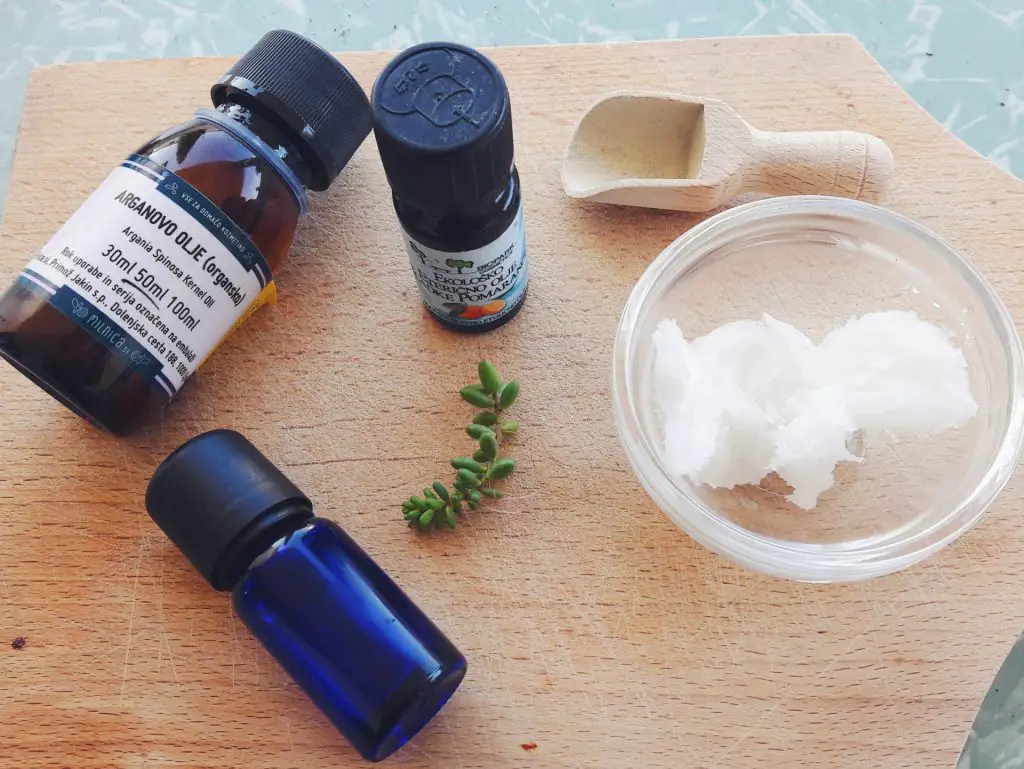 In order to make this soothing coconut oil hair mask for itchy scalp, you only need four ingredients and the mask should be ready in 5 minutes (depends on the melting time of coconut oil). After that, feel free to slather it on your scalp and hair, massage it as you progress and enjoy your fresh and soft hair with a happy smell. Okay, overreacting a bit, but you understand the general idea.
A simple guide: cedarwood and coconut oil hair mask for itchy scalp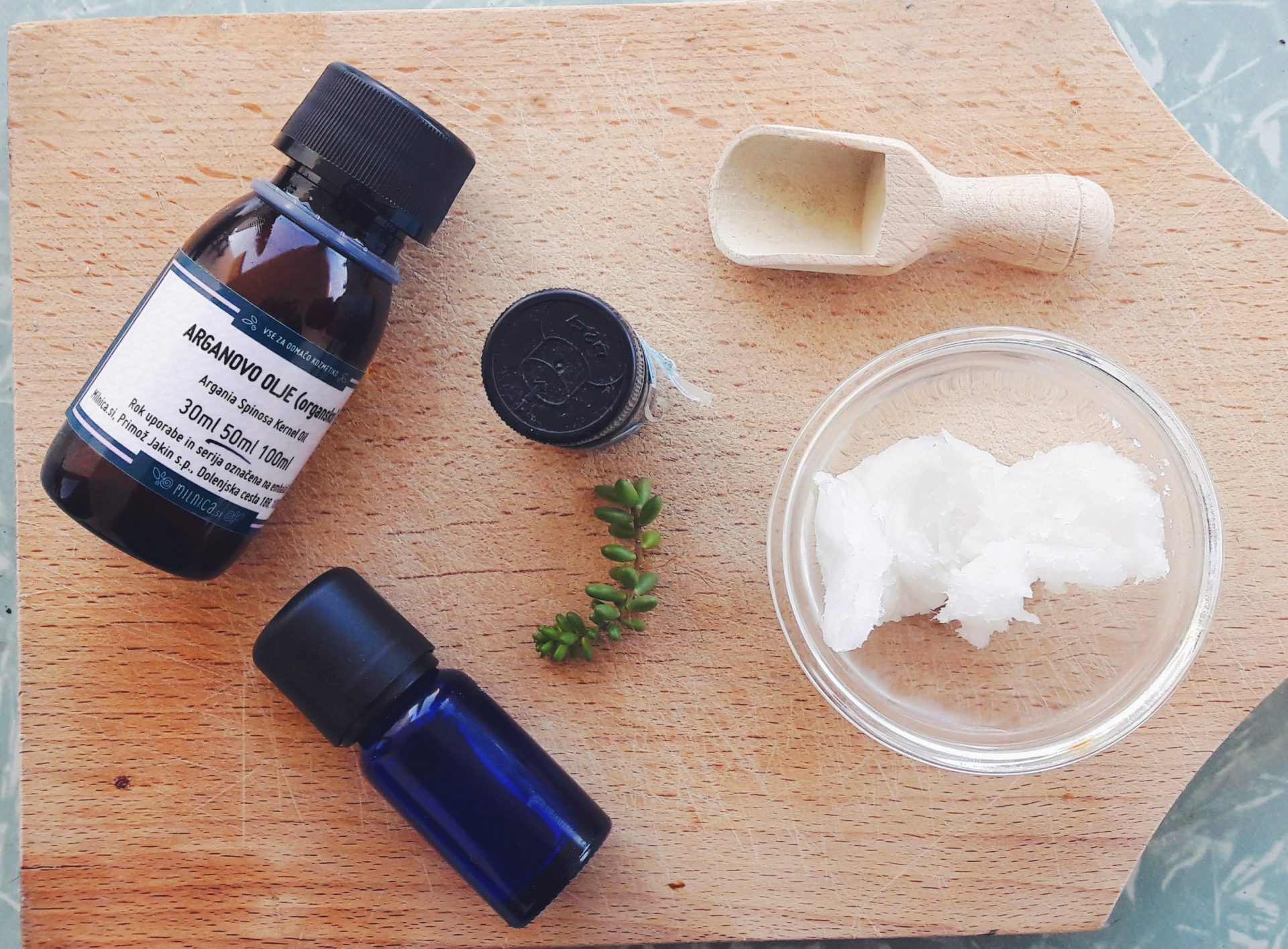 Ingredients
Instructions
Melt coconut oil in a double boiler (if necessary; if it's already soft, you can just mix all the ingredients together with a spoon and that should also work just fine)
Set aside and add the rest of the oils
Stir well
Apply to dry scalp and hair
Massage the scalp thoroughly
Cover your head with a towel
Leave the mask for 3 hours
Rise with lukewarm water
Wash as you normally would.
https://www.wildfornature.com/2018/02/cedarwood-coconut-oil-hair-mask-for-itchy-scalp/
I hope you enjoy your shiny hair! What's your favorite hair mask?
Stay Wild!