Let's talk about hemp. No, not just hemp as it is, but about hemp seed oil benefits for skin. Cannabis has been put into the spotlight, getting loads of media attention. Controversial or not, hemp seed oil is widely popular in the beauty section; perfectly balanced, one of the best natural and organic ingredients, let's have a look at what hemp oil can do for you and your vegan DIY cosmetics (especially if you suffer acne or eczema).
*Some of the links in this post might be affiliate links. Affiliate links come at no extra cost to you. These links allow me to share the products I authentically recommend (and use) and support Wild for Nature by receiving a small commission.

Hemp seed oil love story (about the plant)
Once upon a time, I started adding hemp seed oil on my salads (because you're not supposed to cook with it) and even though the taste was a bit weird and it took me a while to get used to, it has soon turned into a staple. Oh, I'm also a huge fan of hemp seeds. They make the tastiest additions to salads.
At some point, I realized that there are numerous hemp seed oil skin benefits when applied topically. One thing led to another, so I started figuring out how to use hemp seed oil for skin. It soon became an important ingredient in either a facial mask or a natural skin serum. But! While it is not one of those all-time natural and organic ingredients I keep in my DIY box, it's definitely an occasional welcome (I still prefer to eat it that slather it on my face).
Hemp oil vs hemp seed oil: what's the difference?
There are four types of oils, four products of a Cannabis plant if you will. One is called hemp oil, the other is called hemp seed oil and these names are not at all confusing (riiiight!). The third variety is hemp essential oil, and the fourth is CBD cannabis oil.
Let's get this clear: In case you're thinking hemp oil and hemp seed oil are the same thing, the question is no. They are not, and here are the major differences:
CBD Hemp oil (cannabidiol)
Hemp oil CBD oil is an oil made from the leaves, stalks, and flowers of a cannabis plant. It contains high levels of cannabinoids (natural components). This oil has actually become a very popular natural remedy or a medicine, if you'd like, used to treat certain conditions because it has analgesic, anti-inflammatory properties. It contains very low levels of THC (no more than 0.3%), which means that you cannot get high on it.
CBD hemp oil normally doesn't require any medical prescription (such as CBD cannabis oil), but it all varies from country to country.
Hemp seed oil
Made by cold-pressing hemp seeds, just like the majority of other oils I tend to talk about here (such as almond). These hemp seeds can actually be from an industrial hemp plant, as it has been bread from seed and stalk on purpose.
Hemp seed oil doesn't contain any cannabinoids such as THC or CDB. It can be purchased anywhere (it is, after all, just a legal oil). This oil is safe to consume, and very nutritious at that. It is also one of extremely popular natural and organic ingredients in skincare, a regular substitute for olive in the kitchen, among others.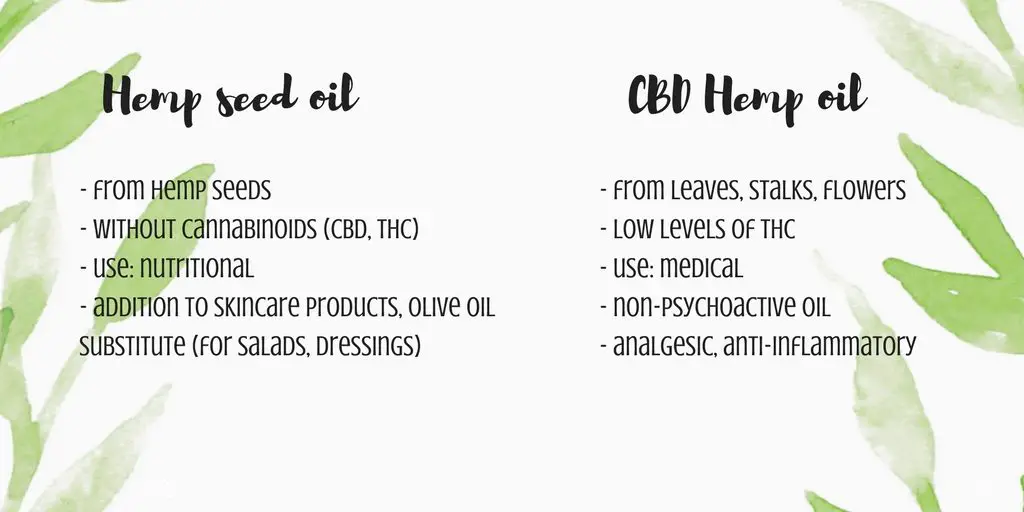 Hemp essential oil
Hemp essential oil is made with steam distillation of leaves and flowers. It's quite rare and difficult to make. It's used for aromatherapy and it doesn't contain any cannabinoids (THC, CBD). It has therapeutic properties on the central nervous system, it also helps to soothe stress and relax the body.
CBD Marijuana oil
Also known as cannabis oil, this oil is very difficult to get a hold of. It is sold feely only in the countries that have liberal marijuana laws because it contains both CBD and THC. Otherwise, it can be acquired only with a medical marijuana prescription.
Hemp seed oil nutrition
Hemp seed oil is a safe and nutritious oil to use on a daily basis. Apart from the fact that it's easily digestible, it is also considered one of the best sources of protein.
With its powerful antioxidant, anti-inflammatory, and emollient properties, hemp seed oil boosts skin health, giving it glow and providing it with moisture. Loaded with omega-6 and omega-3 fatty acids, this oil is one of the amazing natural and organic ingredients to use in your homemade skincare routine.
The oil is also rich in a fatty acid called Gamma-Linoleic acid (GLA), which is an acid, responsible for inflammation control, used for skin conditions (eczema and psoriasis)
There are high levels of vitamin E compounds also present in the oil (tocopherols and tocotrienols), which are basically antioxidants that promote healthy skin and boost the hemp seed oil benefits for skin.
Curious what are these benefits of hemp seed oil for skin? Let's have a look!
Hemp seed oil benefits for skin
Hemp seed oil is good for your skin. And not just yours, this oil is suitable for all skin types. You can use hemp seed oil on your hair as well.
With its nutritious components, hemp seed oil regenerates the skin from within. It's an excellent natural moisturizer that offers aid with a lot of skin conditions and inflammations.
Anti-aging effects
Hemp seed oil anti-aging properties help minimize the appearance of fine lines. Hemp seed oil for wrinkles is a popular natural remedy: not only the antioxidants present in the oil fight the free radicals which cause the oxidative stress and damage skin cells, it also provides a minimum protection against sun damage (mind you, very minimal; I've talked about natural sunscreen oils here).
Moisture that lasts a long time
Hemp seed oil is a great moisturizer because it offers a natural protection to the skin, preventing it from becoming dry, dehydrated or tired in the harsh, cold weather. At the same time, it keeps the skin hydrated, soft, and healthy. Hemp seed oil is able to lock moisture in, but doesn't clog the pores at the same time! The oil is able to rejuvenate your skin, give it glow and make it appear smooth again.
Balances oily skin, doesn't clog pores
It's a very good moisturizer for the oily skin because it's a dry oil and because it's astringent and it helps to control the sebum production of the skin. At the same time, hemp seed oil is a non-comedogenic oil (it doesn't clog pores) and the linoleic acid in the oil helps regulate the sebum production.
A soothing and calming effect on the skin
Hemp seed oil is a dry oil, it's light and thin. It minimizes large pores that produce too much oil and cause greasy skin. it has astringent properties, which help to tighten and firm skin.
A natural remedy for skin conditions
Hemp seed oil is good for acne, eczema, dermatitis, and psoriasis, hemp seed oil skin benefits have calming effects on your skin, alleviate dermatitis and soothe irritated, inflamed, and itchy skin. Due to its hydrating properties, it calms the tightness of the skin, but it doesn't clog pores!
A natural aid in varicose veins
Hemp seed oil is a natural remedy for the varicose veins; this it is a less-known benefit, but effective nonetheless due to its high fatty-acid content. The oil is beneficial if you massage the problematic area with the veins, but you can benefit them greatly by actually start including hemp seeds and hemp seed oil into your diet as well (just add it to your favorite dish).
Best hemp seed oil for skin
When buying hemp seed oil, remember to check that it's actually hemp seed oil. There are a lot of vendors who get confused by all these different names (CBD, hemp oil, hemp seed oil…).
That's why it's important that you know your oil. It should be without any chemicals, preservatives, and additives. Ideally it has a USDA stamp on it and it's actually made by cold-pressing raw hemp seeds.
Why Nutiva hemp seed oil?
Because they have a long Hemp FAQ on their website (that to me means they know what they're talking about).
Because: organic, cold-pressed, non-GMO, sustainably grown seeds.
Because, as they claim on their website, I like sustainability, health, well-being, responsibility to the planet. And they claim they are
tireless seekers of pure and delicious foods that will nourish our bodies and our planet, we have devoted ourselves to a dream, a vision, a mission. We will revolutionize the way the world eats! And in so doing we will bring nourishment and balance, health and well-being, sustainability and community to people and planet.
Shop for Hemp seed oil: Amazon.
Hemp seed oil uses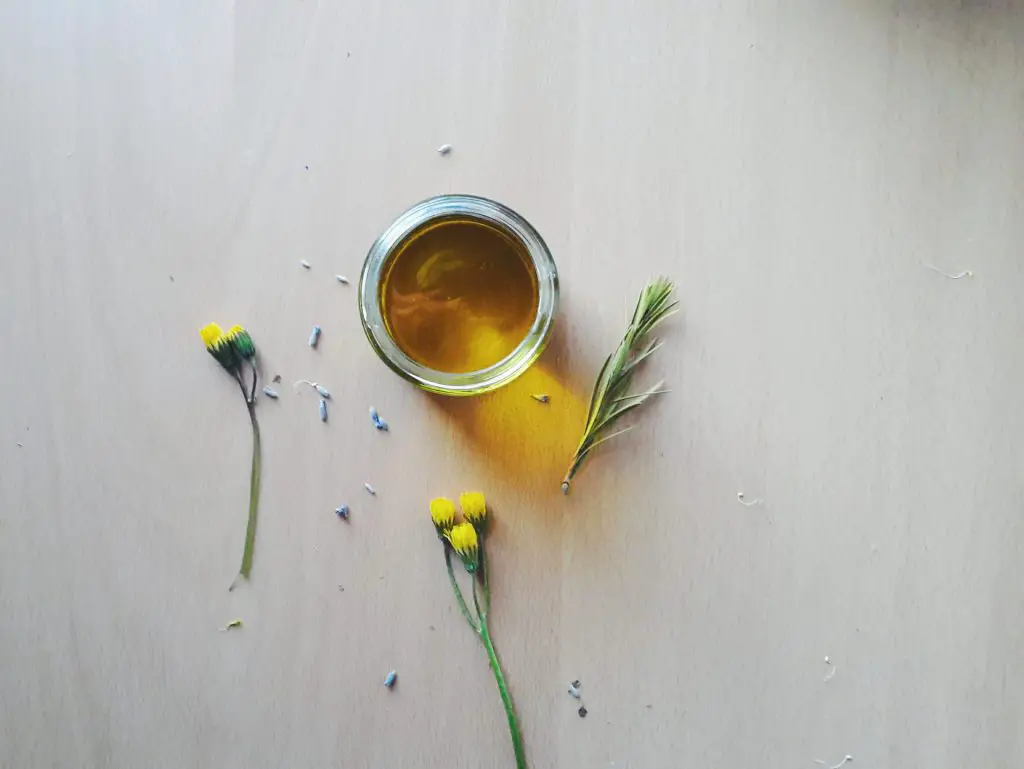 Hemp seed oil has a number of uses when it comes to homemade skincare. Below I've gathered a few recipes that you can freely use and substitute the original carrier oil with hemp seed oil.
1.       As a natural makeup remover
Without any other ingredients, you can use hemp seed oil as a natural makeup remover. Apply a few drops on your wipes and remove as you would with any other oil.
2.       A carrier oil in my homemade wipes
You can easily substitute olive oil in this recipe for a hemp seed oil, making your own vegan homemade makeup remover wipes. The recipe is simple and it should take 10 minutes to make altogether.
3.       A carrier oil in a homemade lip balm
In case you need a more nourishing homemade lip balm (winter is still right here, and it doesn't seem to go away), feel free to replace avocado oil with hemp seed oil. If you wish for a creamier balm, you can use the following ratio:
5 teaspoons coconut oil
1,5 tablespoon hemp seed oil
There is no need to change any other ingredient.
I would add the hemp seed oil at the very end, with the essential oils to make sure it retains the highest nutritional value and quality.
4.       A healthy kick in a face mask
This anti-inflammatory spirulina face mask is a perfect recipe that calls for something as soothing as hemp seed oil. Use it instead of jojoba oil, keep the same amount and watch the green goo work its magic.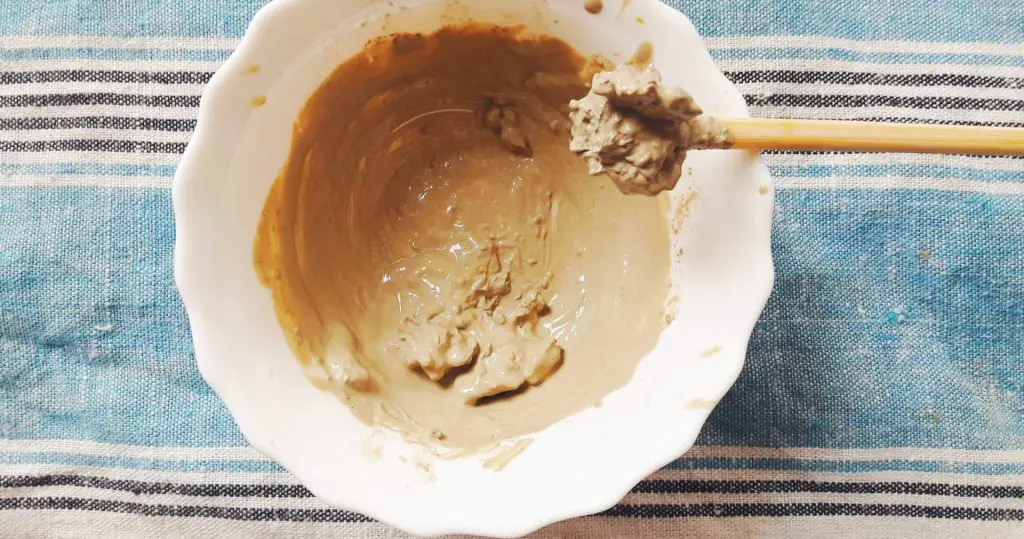 5.       A hair-growth booster
Feel free to replace the argan oil in this coconut oil hair mask for itchy scalp and observe the hemp seed oil work its magic. Anything for a healthy scalp and growing hair (yes, I'd literally do anything)!
What are your favorite hemp seed oil benefits for skin?
Stay Wild!