Wild morning pretties! Today, we're making DIY micellar water, completely natural, vegan, and great for your skin. I have a few favorites when it comes to skin cleansing, and my own homemade micellar water is definitely one of them. Non-toxic with only natural and organic ingredients, it is very easy to make. Let's get to it!
*Some of the links in this post might be affiliate links. Affiliate links come at no extra cost to you. These links allow me to share the products I authentically recommend (and use) and support Wild for Nature by receiving a small commission.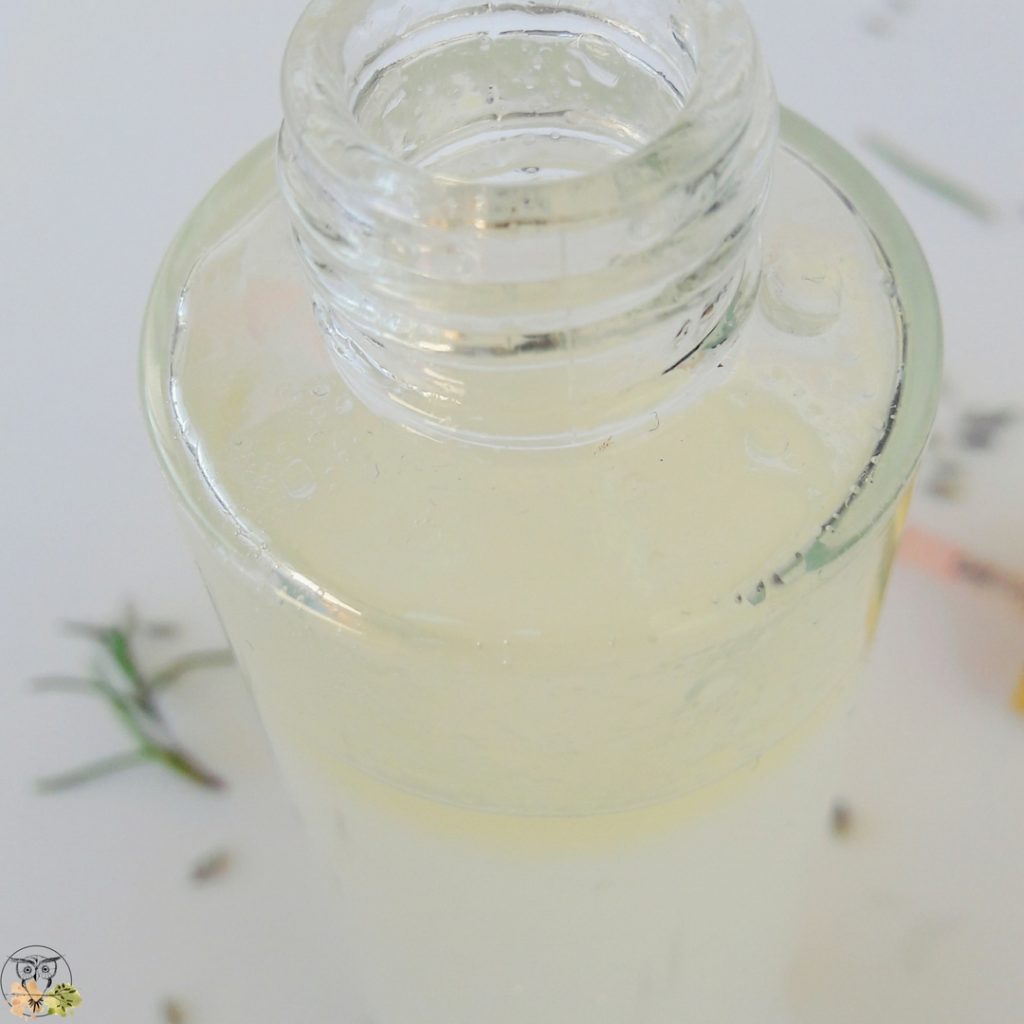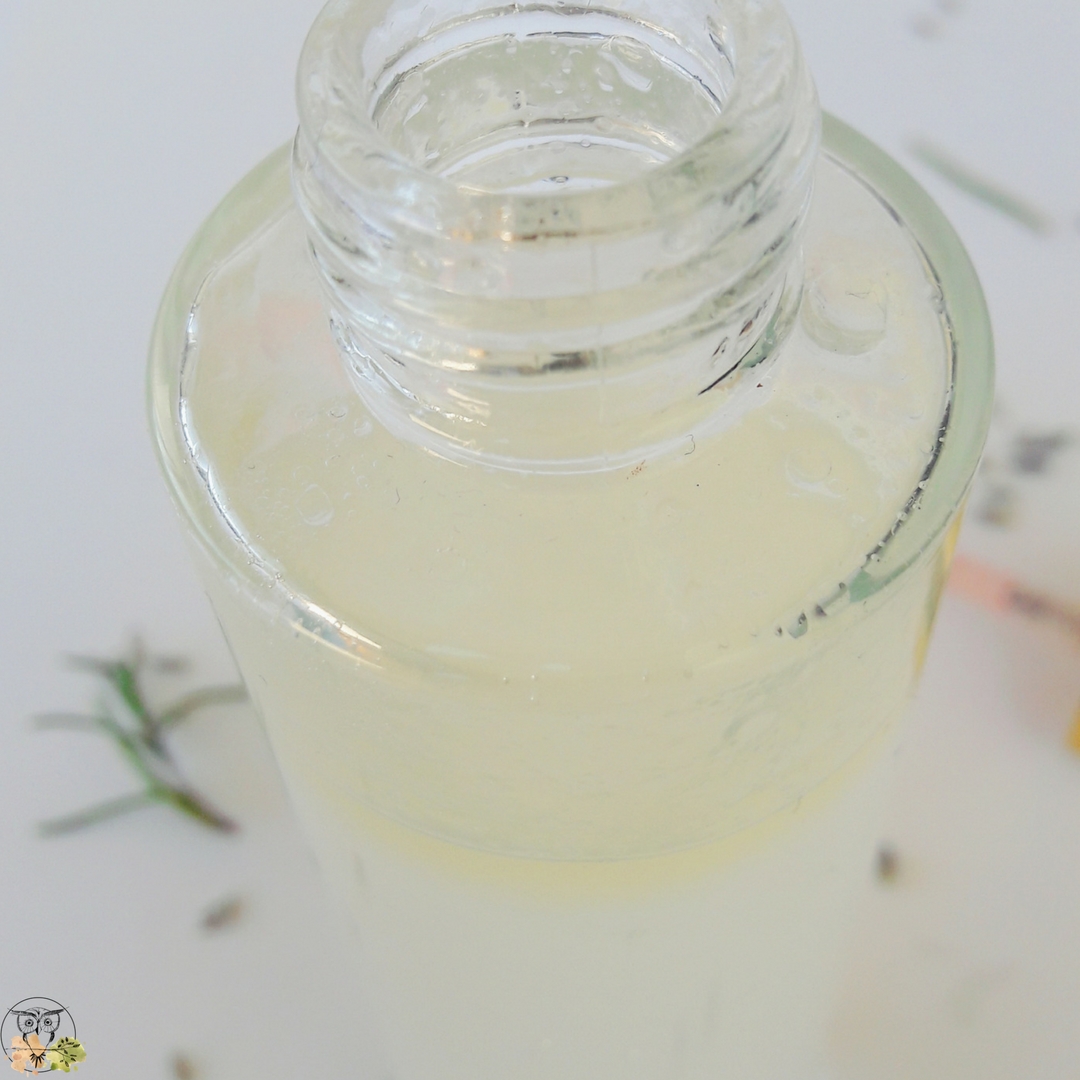 What is micellar water?
Plain and simple, micellar water is water that contains tiny oil molecules. These are attracted to impurities, dirt, and sebum on our skin. That's what makes the micellar water an excellent cleansing product. It leaves the skin moisturized and soft without drying it.
It's a product that's very handy for travel since it's somehow an all-in-one package:
a cleanser, a toner, and a moisturizer
It can work as a natural makeup remover, and it doesn't irritate skin, which is why it's perfect for sensitive skin. Even those dealing with acne can benefit from it. It's been around for more than a 100 years, supposedly invented by the French, but everyone seemed to forget about it until the recent years when it was revived into a boom.
I found it to be that ideal product I've been searching for. Either feeling lazy or on a tight on schedule, this DIY micellar water saves the day.
What is in micellar water?
When you look at the commercial micellar water, the idea of having a cleanser isn't as tempting anymore. It contains alcohol, chemicals, and a lot of other ingredients we wish to avoid. Which is why I decided for a DIY micellar water!
Another benefit is, if you make it at home, you can choose between many different carrier oils that would be most suitable for your skin type. Moreover, the essential oils can also contribute greatly to the overall appearance of your skin. One thing to keep in mind is that some essential oils may irritate your skin or eyes, which is why I'd minimize their amount when making products that directly come into contact with the eyes.
DIY micellar water recipe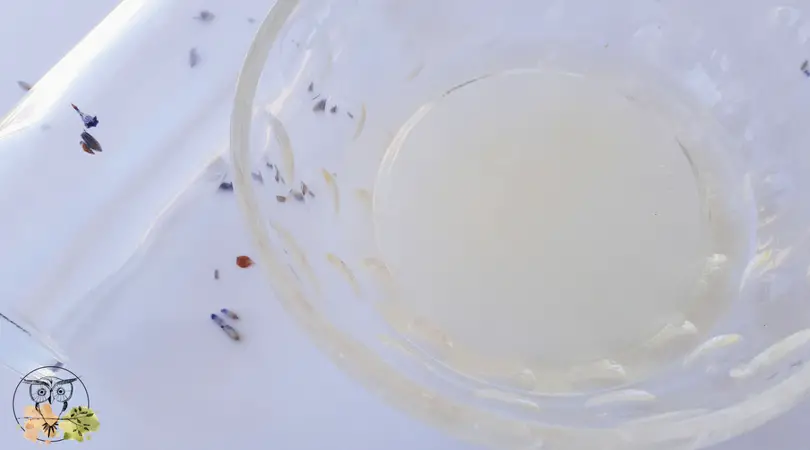 I've been on the lookout for a cleanser. Normally I'd clean my makeup with either coconut oil, one of my vegan remover wipes, or a konjac sponge. But I needed something I could actually bring with me whenever I go, so I decided it's a high time to make my homemade micellar water again.
I'll show you how to make your own micellar water. For those of you who believe your skin is already oily, use a non-comedogenic oil (the kind of oil that doesn't clog pores). In my recipe, I use argan oil, which is already non-comedogenic.
Some other non-comedogenic oils include:
At first, I was convinced that the water might feel slightly greasy due to the carrier oil, but it feels quite normal, it cleanses my skin well and it leaves it soft. In this homemade micellar water recipe, I included the following ingredients:
Rosewater
Rosewater is a beautiful ingredient I cannot get tired of using. With its refreshing, hydrating, toning, and soothing abilities, it's one of those natural and organic ingredients which are a must. For anyone, basically (exaggerating, I know, but who can resist it!).
Rosewater helps to maintain the pH of your skin, which is also one of the reasons it's in my DIY micellar water recipe. At the same time, rosewater is beneficial in fighting acne. Not only does it help to remove the excess oils from the skin but it also soothes the irritated skin with its anti-inflammatory properties. Rosewater has anti-aging properties and it's very convenient for the sensitive skin.
 Read more on rosewater skin and hair benefits
You can substitute it with distilled water if you prefer, but I love rosewater for its toning and hydrating properties.
Witch hazel
A natural astringent, witch hazel is a natural remedy for skin conditions such as acne, eczema, and psoriasis. It is a natural toner that cleanses the skin and helps to firm the skin's elasticity.
With its antioxidant properties, witch hazel it helps to fight the free radicals, minimize cell damage, fight any signs of aging such as wrinkles and discoloration. Other benefits of witch hazel come also from its antimicrobial and anti-inflammatory properties. It shrinks pores, soothes an itchy skin, and reduces puffiness.
Argan oil
This liquid gold is well-known for its amazing skin benefits. Its comedogenic rate is 0, which makes it a great oil for acne because it doesn't clog pores! Moreover, argan oil also moisturizes dry skin, making it smooth, healthy, and soft.
Rich in vitamin E, argan oil also has anti-aging properties. With its antioxidants it fights the free radicals, slowing down the signs of aging and maintaining the skin healthy. Apart from acne, argan oil is a natural aid in other skin conditions as well; it is able to soothe redness and inflammation.
Geranium essential oil
With a feminine scent that's all about balance, geranium essential oil has antiseptic, antibacterial properties that are a natural aid in the eternal fight with acne. With a pleasant aroma, geranium oil also nourishes the cells, fights infections, and keeps the skin moisturized at the same time.
Geranium oil is able to heal inflammations, soothes irritated skin when it comes to rashes, eczema, and rosacea. It tightens pores and it can be used as a toner as well. With its antioxidant properties, it also helps to slow down the aging process: it boosts regeneration and it firms the skin with its astringent properties.
Vegetable glycerin
A popular ingredient in many skincare products, vegetable glycerin is derived from plant sources, a natural compound that is non-toxic and water soluble.
Vegetable glycerin rarely has any side effects. Used on its own, it can draw water from the skin (it's a humectant) but not when it's diluted.
Apart from that, it is non-comedogenic, a great addition to any vegan DIY cosmetics. It is an emulsifier with soothing and moisturizing properties that have positive and beneficial effects on the skin. It helps to regulate oil production od the skin, it can be used as a toner, cleanser, and a humectant.
A simple DIY: natural homemade micellar water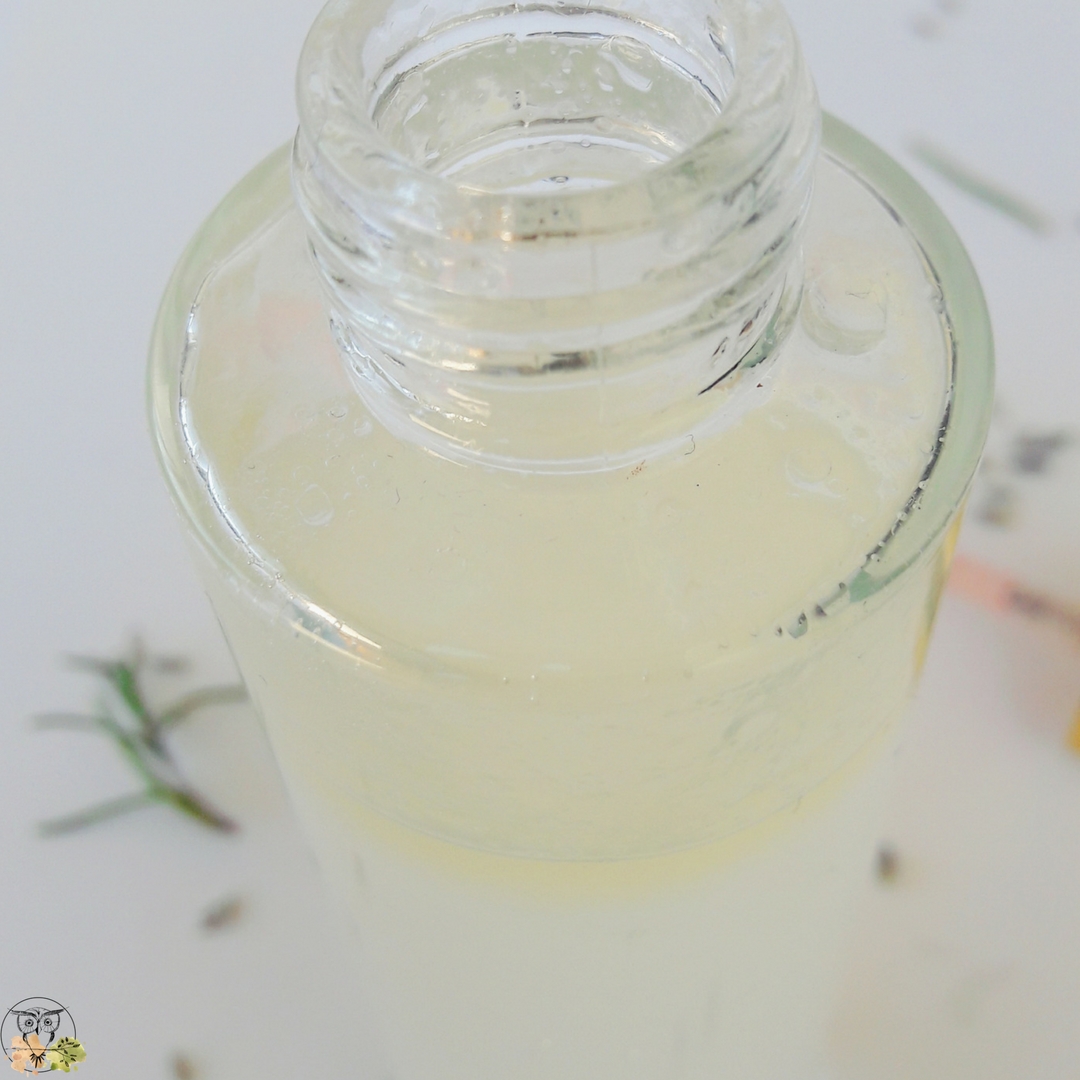 Ingredients
Instructions
Measure all the ingredients
Add them to a 150 ml bottle (such as this one)
Apply a little bit on a cotton pad and swipe your face with it. You can also spray it directly to your face and wipe it with a cotton pad.
Notes
1. You can substitute rosewater with another herbal hydrosol, such as lavender or chamomile.
2. Feel free to omit the essential oil.
3. Use this once or twice a day.
4. Since there are no preservatives in this recipe, the mixture should last about a week or two at room temperature. You can also store it in the fridge if you live in a hot climate.
5. This DIY micellar water leaves you skin soft and cleansed
https://www.wildfornature.com/2018/04/natural-homemade-micellar-water/
Stay Wild!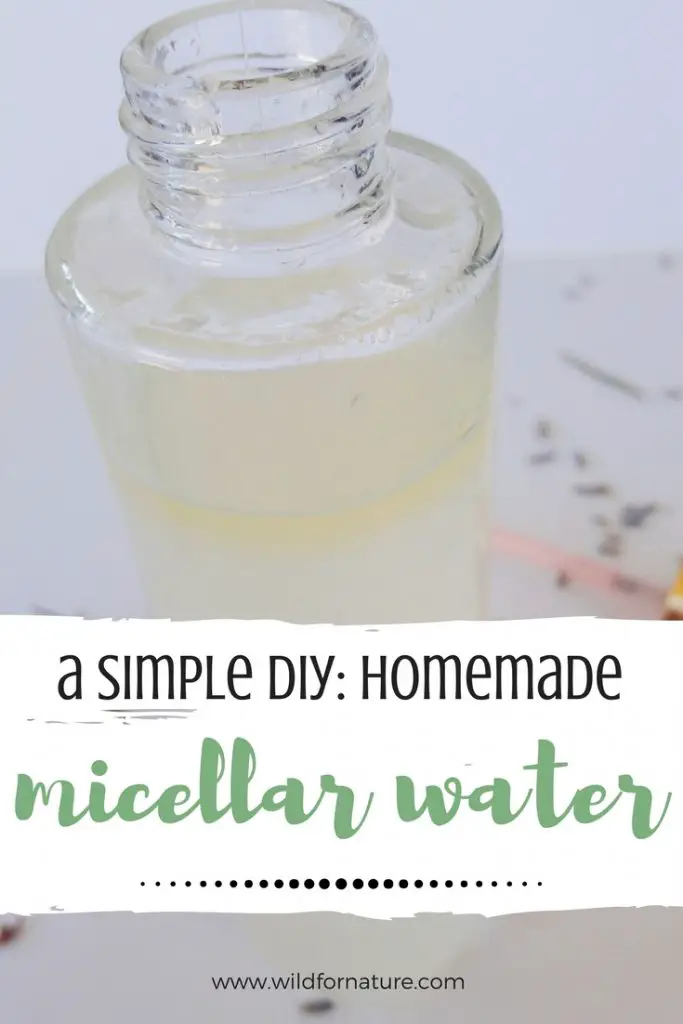 Loading Likes...