Let's talk about neem oil. A popular ingredient in India, this oil has been proclaimed a cure for all diseases. When applied topically, you can enjoy one of the many neem oil skin benefits, but its uses don't stop there. Let's have a look what this funky-smelling oil can do for you and your homemade skincare. Below you have a face mask recipe with neem oil.
Neem oil love story
In Ayurveda, neem oil for skin benefits has been a natural remedy for many diseases, conditions, and even as a dandruff aid and hair loss treatment.
Its uses date all the way to the ancient times when neem oil was a symbol of health. All parts of the tree were used- the bark, seeds, flowers, leaves, roots, and fruits. Due to its many benefits, it was given a lot of nicknames, one being Nature's Drugstore and cure for all the diseases.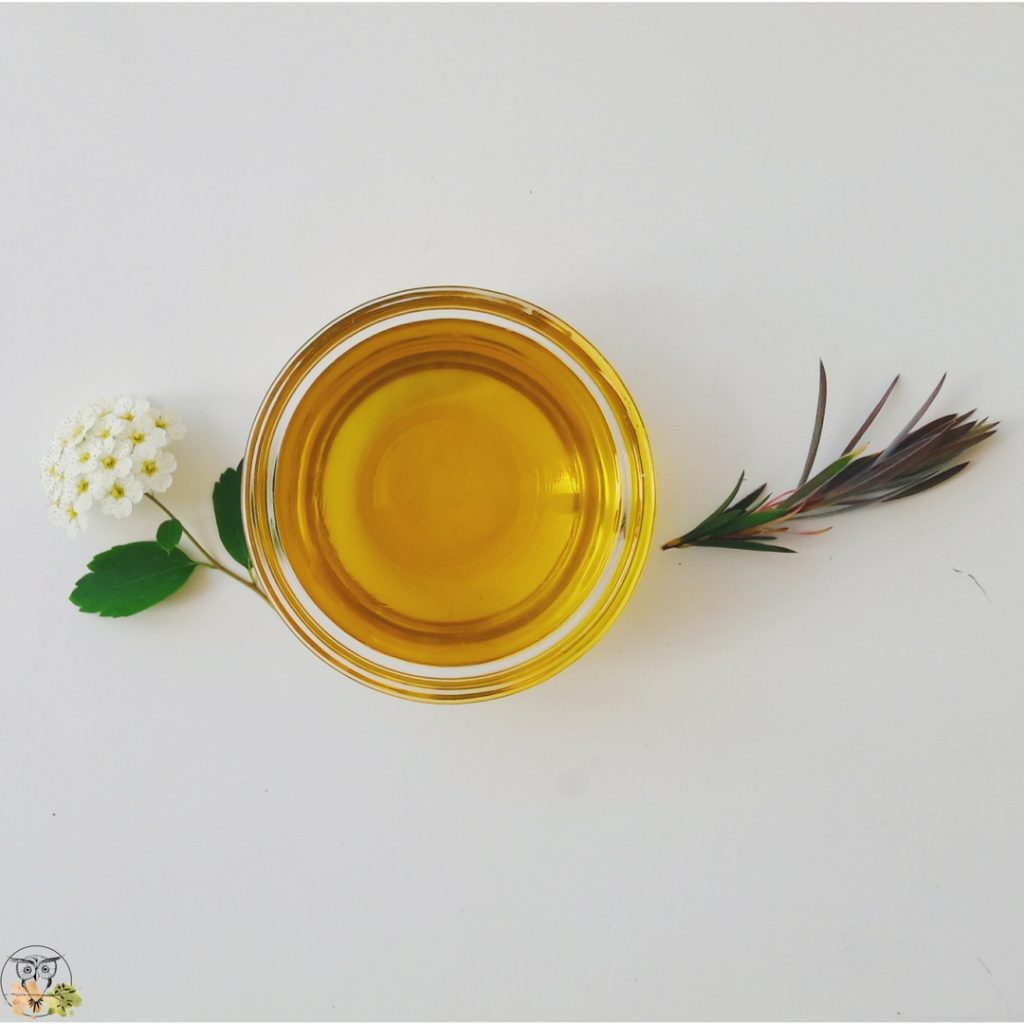 What is neem oil?
A vegetable oil, neem oil is extracted from the fruits of the neem tree. In Latin, it's known as Azadirchata Indica, but originally neem trees are mostly found in Asia, more specifically India.
Neem oil can vary in color, but in general, you find it being of the following colors:
Yellow, yellowish brown, and reddish brown
Dark brown and greenish brown
Bright red
Neem oil is obtained by cold pressing the neem fruits that resemble olives. Neem oil is getting more and more popular; you can find it in many skincare products, such as lotions, conditioners, soaps. From what we know, neem oil should be applied topically and not consumed orally.
The scent of neem oil is quite strong and a lot of people claim it's very unpleasant. If you can dilute it with another carrier oil and add a few drops of essential oils to it, you may manage to mask its smell. Still, there are many neem oil skin benefits, so smelly or not, it's beneficial.
Neem oil nutrition
The benefits of neem oil come from its antiseptic, anti-inflammatory, antimicrobial, antiviral, antifungal properties as well as its components that have an impressive therapeutic value.
Neem oil is loaded with important properties that not only benefit the skin but the health as well.
Contains high levels of the essential fatty acids
Neem oil is rich in omega-9 fatty acid, also known as oleic acid. It also contains omega-6 or linoleic acid. Apart from these, neem oil is a rich source of palmitic and stearic acids. These essential fatty acids are greatly responsible for neem oil skin benefits because they promote smooth skin, increase hydration, boost the skin's protection against the environmental damage among others.
Triterpenes are phytochemicals which provide many of the neem oil skin benefits. They help reduce the inflammation, have antimicrobial, and antiviral benefits. Apart from that, the phytochemicals serve as antioxidants that reduce the free radical damage. You can read more about phytochemical benefits here.  I've also found a study claiming that triterpenes boost the healing process of the skin; for more triterpenoids health benefits go here.
Neem oil skin benefits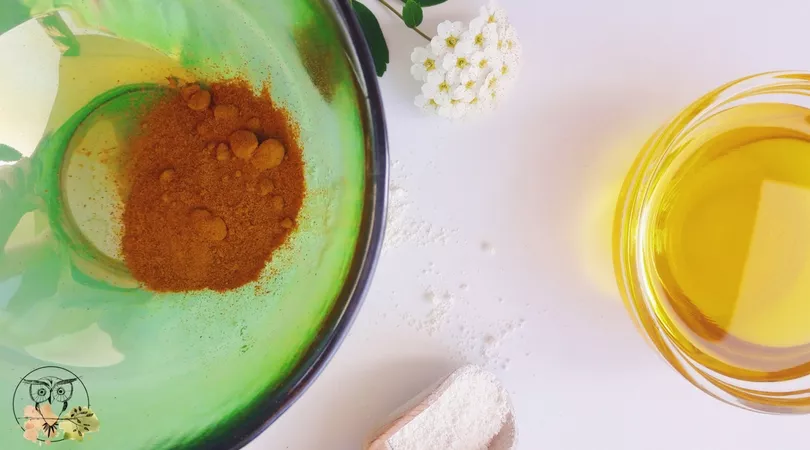 There are a number of neem oil skin benefits. Because it penetrated deep under the skin's surface, neem oil can be used as a skin toner. It limits flaws of the skin and nurtures dry skin, while it promotes skin's healing process. With its rejuvenating properties, it boosts skin's elasticity and slows down the aging process. Neem oil detoxifies the skin, maintaining it healthy and nourished.
Anti-aging
There are many neem oil skin benefits and slowing the signs of aging is just one of them. It helps to prevent the damage from the free radicals with its powerful antioxidant properties. At the same time, neem oil minimizes fine lines and wrinkles, balances the tone of the skin, and repairs the damaged skin. It can restore it and make it appear youthful.
A natural relief for dry skin
Due to its antioxidant properties and high fatty acid content, neem oil perpetrates deep into the skin and forms a protective barrier against the harsh weather conditions. It rejuvenates the skin, hydrates, and nourishes it at the same time.
A natural aid for skin conditions (acne, eczema, psoriasis, dermatitis)
Whether you're dealing with psoriasis, acne, or eczema, neem oil is said to be extremely beneficial due to the powerful beneficial properties it possesses.
Neem oil is a natural remedy for acne because it helps to minimize the redness of the skin, remove blackheads, and prevents them from reappearing.
This old Indian natural remedy is said to relieve dry and itchy skin, by soothing it and providing it with nutrients. While it cannot cure the root cause of eczema, it can still help to soothe the condition and the irritation that comes with it.
Due to its antiseptic properties, apply neem oil to your skin if suffering from dermatitis. It not only helps to retain the moisture but to minimize and prevent the redness and swelling as well. While I have found no official scientific research on the matter, this article describes the neem skin benefits (along with some other benefits).
Neem oil uses
Neem oil should not be applied directly to the skin, but rather diluted with another carrier oil. it can irritate the skin when applied undiluted. You can freely add it to various homemade skincare recipes. I'd suggest you go for the face which you leave on your face for max 20 minutes.
Turmeric and neem oil face mask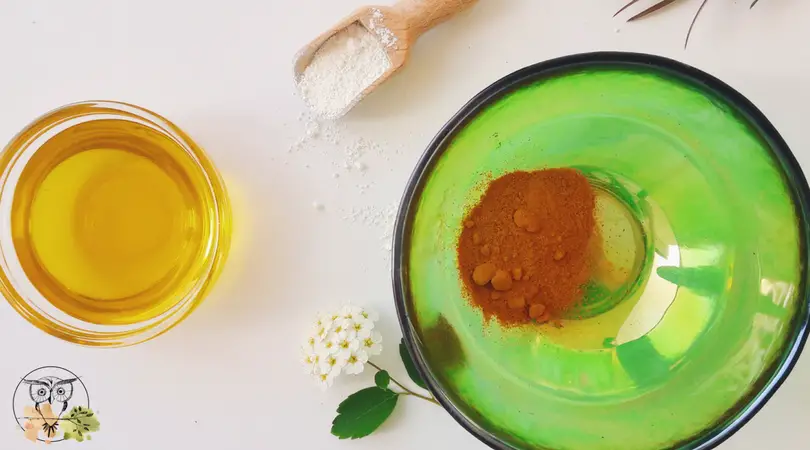 Ingredients
- 1.5 TBSP olive oil
- 1 TSP neem oil
- 1 TBSP turmeric powder
- 1 TBSP kaolin clay
- A splash of chamomile hydrosol
Instructions
Add all the ingredients to a bowl
Mix thoroughly and apply on your face
Leave the mask on for 15 minutes
Wash with lukewarm water
https://www.wildfornature.com/2018/04/neem-oil-skin-benefits/
What's your favorite neem oil skin benefit?
Stay Wild!