Hello guys! Today we're talking about camellia oil. There are numerous camellia oil skin benefits and it's very easy to include it in your homemade skincare recipes. Whether you need something to boost the skin's elasticity or help with dry hair, have a look at camellia seed oil!
Camellia seed oil love story
Camellia oil soaks into the skin quite fast and it leaves it soft and smooth. Ever wondered why the Japanese ladies have such beautiful hair? Well, the answer to that eternal question is the camellia oil! Just look at their skin and you can understand just how many camellia oil skin benefits there are!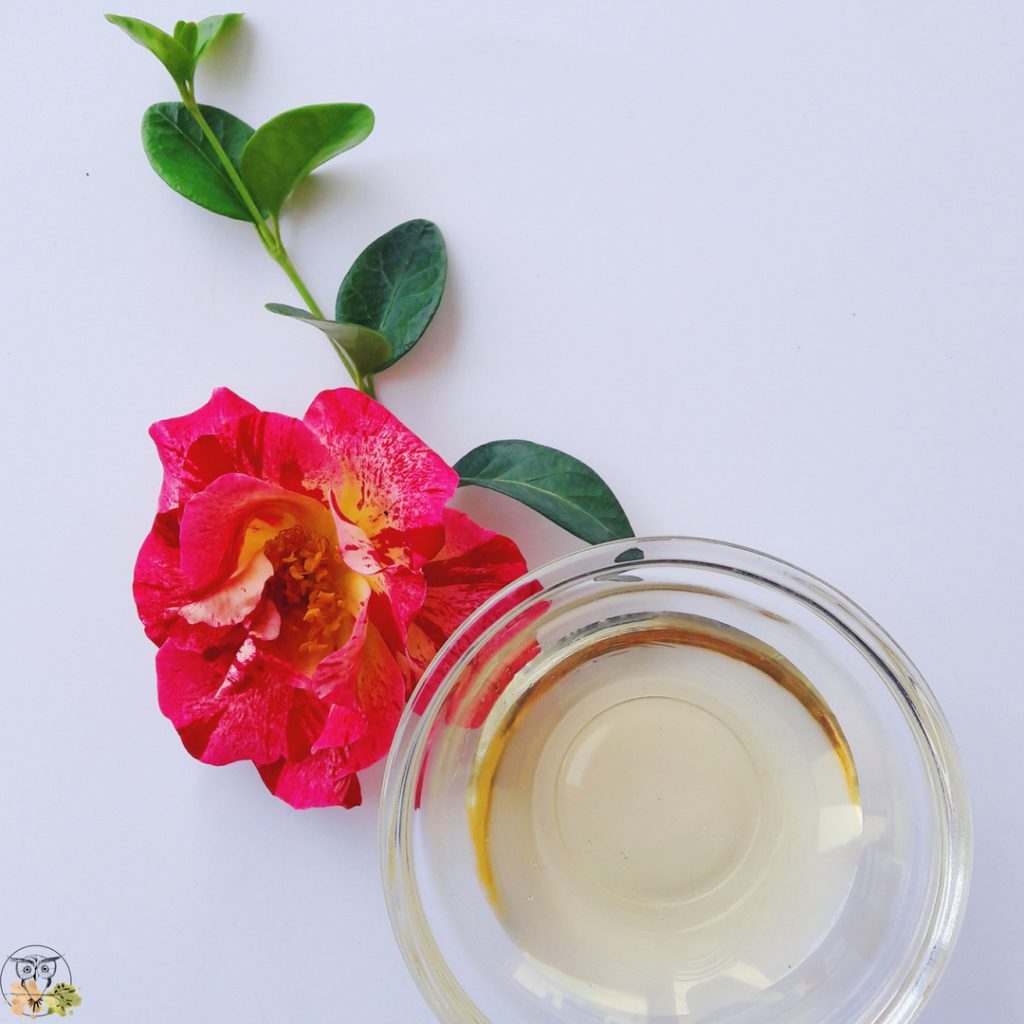 Native to China and Japan, camellia has been an important natural and organic ingredient in many aspects of their lives. But, there are actually three different types of camellia oil and hopefully, I can clarify that for you a bit:
What is camellia oil?
Camellia oil or camellia seed oil is a very beneficial oil that is obtained from three different species of camellia tree. The first two are used interchangeably.
Camellia oleifera (Oil Camellia)
Camellia oleifera is an important source of edible oil, also known as tea seed oil or camellia seed oil. It can also be used in skincare.
Make sure not to confuse tea seed oil (camellia seed oil) with tea tree oil, which comes from Melaleuca alternifolia tree, native to Australia (and completely unrelated to camellia).
Camellia sinesis (Tea Camellia)
This type of camellia plant is used to produce tea oil. The plant is used to produce tea, such as green, white, yellow tea, and others. This oil is used as a cooking oil as well a beneficial addition to skincare.
Camellia japonica (Japanese Camellia)
The oil coming from this type of camellia is also known as Tsubaki oil. It has a mild soft scent and it's on the more expensive side. This is not the oil you use for cooking. It has been a very popular natural ingredient for the Japanese women. It made their skin velvety and soft, and their hair healthy, strong, and shiny (they still have gorgeous hair, don't they?)
Camellia oil nutrition
This exotic oil has antioxidant, anti-microbial, astringent, anti-inflammatory properties. At the same time, it's also rich in nutrients: vitamins, unsaturated fats, and minerals. While it has been mostly used in Asia, it is slowly becoming popular in the rest of the world as well.
High vitamin E content
Rich in fatty acids
Camellia oil has a high content of monounsaturated fatty acids, such as oleic, and linoleic acids. This is where its beneficial properties stem from.
A good source of polyphenol
A natural antioxidant, polyphenol protects the skin from the damaging UV radiation and the free radicals that can cause damage to the skin cells.
Contains other vitamins (A, B) as well as minerals (potassium, phosphorous)
Camellia oil skin benefits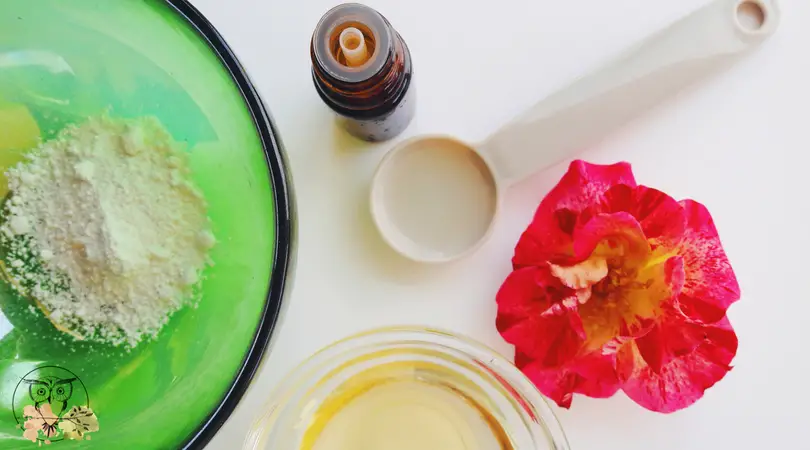 It can reduce the oxidative stress, and provide a natural protection from the free radical damage. With its emollient and antioxidant properties, camellia seed oil may just become a must in my (and your) DIY vegan cosmetics recipes. Whether you're looking for a rich lotion or a makeup remover, camellia oil is what you need.
A natural moisturizer
Positive camellia oil skin benefits stem from the rich nutrients it contains. It's easily absorbed into the skin, which makes it a great ingredient for all of you who hate the greasy feel on the skin that lingers (especially in summer!). Due to its high oleic acid content, this oil is a great natural moisturizer. It leaves the skin soft and smooth!
Even if you have some rough skin patches on your body, such as elbows or heels, apply a few drops of camellia oil on the area; it should help you smooth the skin.
Anti-aging properties we love
As one of those natural and organic ingredients with anti-aging properties, camellia oil skin benefits extend all the way to minimizing the appearance of wrinkles and fine lines.
A natural boost to wound healing
With its anti-inflammatory properties, tea seed oil offers a natural protection to the skin, boosting its healing process. With high vitamin E content, it is great for the skin.
A natural sunscreen ingredient
There are some oils that naturally contain an SPF factor. You can read more on that here (where you also get a recipe for a homemade tanning oil).
For that reason, some recommend adding camellia oil to your DIY sunscreen recipe. With its antioxidant properties, it can fight the free radicals and reduce the signs of damage caused by the sun.
I do not advise you to make a sunscreen oil with oils only. They are not strong enough to protect your skin from the harmful sunrays. You can make a DIY sunscreen at home, but it takes more than a few oils to make it safe and effective!.
Restores hair moisture
While of all three camellia oil types, the Tsubaki is the one that's famous for incredible hair benefits, this camellia seed oil is also quite beneficial in this area. Yes, it's very beneficial to use camellia oil for hair health.
While it feels quite similar to olive oil, you can apply it to your hair directly with your fingers. It restores the hair moisture, aids with fizzy hair, and conditions it.
For a smooth and healthy hair, you can apply camellia oil plan as it is, or combined with other essential oils for the maximum benefit. There is an old traditional way of how to apply this tea seed oil to your hair:
Dip a wooden comb in the oil for a few hours and use it to comb the hair. This way, the oil gets nicely and evenly spread on your hair. At the same time, it makes the combing process easier because you untangle the hair along the way. (I don't know about you, but combing is one my personal terrible nightmares!)
Itchy scalp with dandruff
If you're suffering from itchy scalp or dandruff, camellia oil is the one to go for. There are many other natural itchy scalp remedies (look here for a whole list), but applying tea seed oil to your haircare can greatly improve not just the overall health of your hair, but of the scalp as well.
Camellia oil uses
For those of you, who already got my freebie to your inbox, you have a recipe that includes camellia oil as one of the ingredients. If you also want the recipe but have not subscribed yet, you can do so up in the right-hand corner of this page!
Otherwise, camellia oil can be added to your regular skincare recipes just as any other oil.
Before you start adding it to your vegan DIY recipes, I have to tell you that there are different claims on camellia seed oil comedogenic level. Some say it has 1, others claim the exact rate hasn't been yet established. In any case, if you have oily and acne-prone skin, avoid it.
Fragrant camellia oil facial scrub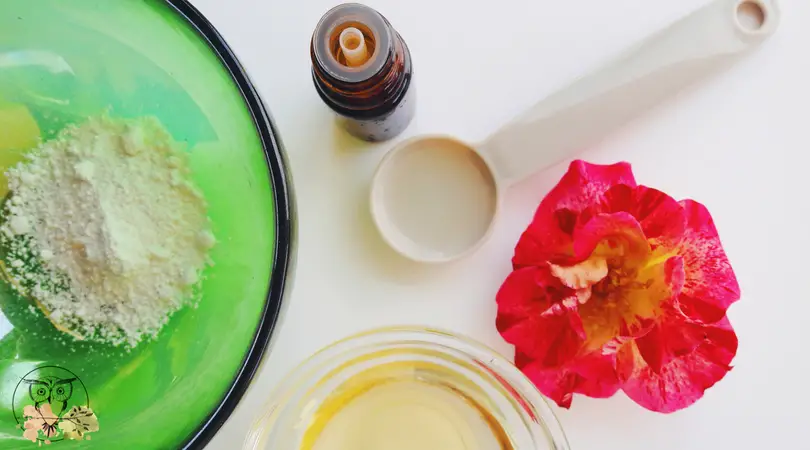 Ingredients
Instructions
Combine clay with baking soda
Stir in camellia oil and
Add essential oil and bled the mixture well
Apply to your face, gently massaging it
Rinse with lukewarm water
Notes
Add more liquid if needed, but the scrub should not be too runny.
https://www.wildfornature.com/2018/05/camellia-oil-skin-benefits/
What're your fave camellia oil skin benefits?
Stay Wild!