Summer is here and with it the sun-kissed skin, salty hair, intoxicating smell of pine trees, and roses. And so are the dresses with low back or shirts with thin straps. Bikini and beach time. Romantic getaways and adventures. Want to do summer in style? By the pool with thoughts of distant exotic places, on the beach with splashing waves, or out on the town sipping a cold drink in your fave summer dress. Ready? Here's a simple guide on how to self-tan for the summer ahead.

Don't rush
Prepare your skin beforehand and go easy while following all these steps. By hurrying you might miss a step in the procedure and end up dissatisfied with yourself and the product. Remember, beauty takes time.
Shave the day before
Shave at least one day in advance, otherwise, all of your pores may turn into orange dots after you apply self-tanner.
Exfoliate in the shower
Begin with an exfoliating glove, a loofah,or an exfoliating pad, such as this Konjac Exfoliating Sponge with Bamboo Charcoal. You'll want to remove the dead skin and detoxify your skin. In circular motions gently use the glove all over your skin, to remove dead skin cells and uncover new cells. This way, anything you apply to your skin afterward gets absorbed better since it can penetrate deeper into your skin.

Dry off
After you get out of the shower. Obvious or not, your skin needs to be completely dry.
Moisturize
Before you apply self-tanner, moisturize. Put a bit of lotion on your dry patches, as well as elbows, knees, and ankles, to prevent them from turning darker than the rest of your body. Wait, wait, wait for your skin to absorb the lotion.
Apply self-tanner
After all the procedures of getting soft, glowing skin, let's use that tanner because I know you're anxious to try it. Wildly favorite this season is this self tanner, made with certified organic ingredients without any harmful chemicals: Natural Sunless Self Tanner from Beauty by Earth. Apply it bit by bit, in circular motions. Work from the bottom up in order to avoid strange marks or patches from bending over. Start at your ankles and gradually work your way to the top. In order to apply it on your back, you can use the back rub stick with a mitt on it. Before you apply it to the problem areas (elbows and knees), apply a bit of lotion on them. This way the tanning will be more even in those areas.
Wait for about an hour for the tanner to get dry and put on baggy, wide and light clothes, preferably black. It is best to apply it in the evening since the tanner needs about 6 hours for the proper effect. You reapply it in the next few days until you get the tan you desire.
Keep your tan going
Okay, I'll admit. Keeping that nice bronze tan is a bit of work. But we all need a bit of time for ourselves now and then. It makes us happier, more relaxed and more at peace with ourselves. From now on, your self-care should also consist of applying moisturizer and using it regularly to avoid dry skin and fading tan in patches all over your body. You don't want your tan to fade, or your body covered with dark patches, right?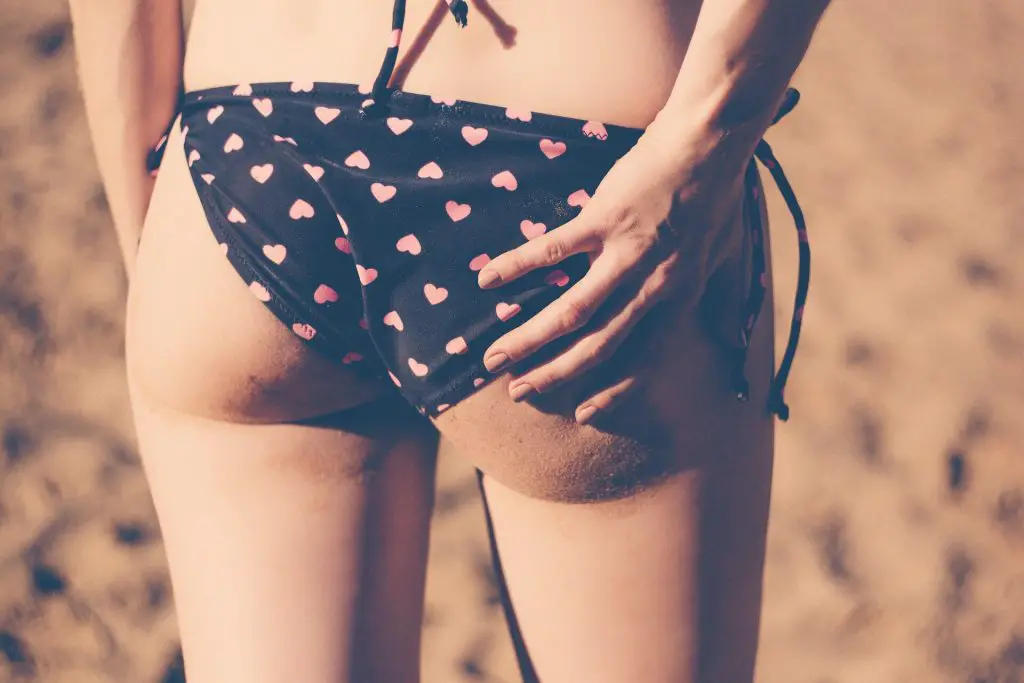 Remember to SPF
Even though your skin has turned nicely tanned, that doesn't mean that it's protected and that you can go lie on the beach without protection. Use one of the organic and natural SPF's Wildly favorite for this season, this spray mist without any syntetic chemicals, Yerba Mate Mist SPF 30 from 100% Pure. This mist leaves skin soft and not greasy nor sticky. It doesn't leave any white cast and it is easy to use.
After Sun Care

After the tan and exposure to the sun, this After Sun Soothing Mist from Herbivore Botanicals is a great thing to keep around. All-natural ingredients, plant-based, and organic, this minty, refreshing and calming spray is made from Aloe Vera with Lavender and Peppermint Essential Oils. The essence is subtle and the mist won't ruin your makeup. The soothing effect is not the same to that of pure aloe vera, but this mist doest the trick we all need in the long hot summer days.
Ready to get out on the street and make the most of your summer? What is your summer tan routine?
Stay wild, get tanned!
Save
Save