One of the world's most popular spices, cinnamon is useful not only in the cooking area but can be considered as a natural remedy since cinnamon has loads of health benefits. It is a tasty addition to a lot of dishes and my personal favorite as leaves starts to turn color and the night air gets chilly.
Cinnamon love story
I've always loved cinnamon. It has a pleasant smell that reminds me of autumn, and whenever September starts knocking, I get cinnamon supplies; okay, honestly, perhaps I get too obsessed at times. I really stuff cinnamon into everything: granola, cookies, oatmeal, muffins, smoothies, all possible face masks. I believe it is a great addition to teas as well, and my favorite: mulled wine (recipe below!).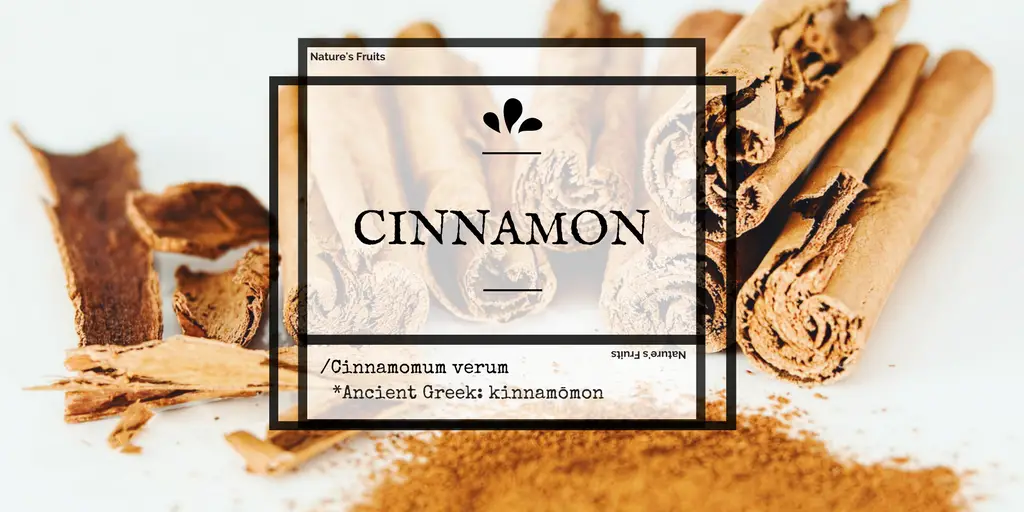 What is cinnamon, you ask? We all know cinnamon sticks and powder, but this spice actually comes from the inner bark of the trees, that belong to the genus Cinnamomum. These trees and shrubs have aromatic oils in their leaves and their bark. The word cinnamon refers to the soft brown color. Originally from Asia, cinnamon, its benefits and uses are spread far and wide; it has had an important role in traditional medicine since it has been used to treat various health problems. Luckily for me, there are also numerous cinnamon health benefits as well, so I can get a treat and a healthy addition all at once!
Cinnamon or cassia?
There are two most popular types of cinnamon: Ceylon cinnamon and Cassia cinnamon.
Ceylon cinnamon, or Cinnamomum verum, is a type of cinnamon that is more difficult to obtain. Originally from Sri Lanka, this variety also goes by the name of true cinnamon.  Ceylon cinnamon sticks have more thin layers and can be easily made into a powder with a coffee grinder. This post's focus will be on Ceylon cinnamon health benefits along with skin, hair benefits and uses in the kitchen.
Cinnamomum cassia, or simply Cassia, is originally from China. It is more common on the market but it is spicier than the Ceylon variety. The flavor is less delicate and the bark is more difficult to crush since cassia cinnamon stick consists only of one single layer. Cassia cinnamon apparently is made of coumarin, which can damage the liver (if taken in high amounts).
For a longer and more thorough explanation and differences between the two types of cinnamon, head over to True Ceylon Spices. I have recently found out that the majority of cinnamon we get in the West, is sadly and disappointingly always Cassia. So next time you're buying, make sure to double check! (I will too)
Cinnamon as a source of nutrition
Rich of antioxidants
A great source of fiber
Rich in minerals (manganese, iron, calcium, potassium, magnesium)
Rich in essential oils: eugenol (which gives the aroma to this spice; it also has antiseptic properties), linalool, and cinnamaldehyde (this substance has anticoagulant properties, which means that it reduces the chances of stroke and coronary diseases)
Cinnamon health benefits
Anti-inflammatory, antibacterial, antifungal, astringent and antimicrobial properties
Boosts brain activity (cinnamon helps with nervous tension and memory loss)
Improves heart health
Aids with headaches
Soothes stiff muscles
Regulates blood sugar levels
Reduces cholesterol
Improves blood circulation
Regulates blood pressure
Great for treating external and internal infections (due to its antibacterial, antifungal and antiviral properties)
Acts as a coagulant
Boosts digestion (cinnamon is sometimes referred to as a digestive tonic since it is aids with diarrhea, nausea, excess gas, vomiting, and upset stomach)
Provides relief from menstrual cramps
Aids with a sore throat and colds
Cinnamon as a beauty product
The list of cinnamon health benefits is long indeed, but its' uses don't stop there. As I mentioned before, cinnamon boosts blood circulation, which is very positive for our skin. Rich in antioxidants and other nutrients, cinnamon is an essential natural remedy in my bathroom as well, because it possesses also anti-aging properties. It keeps the skin healthier, youthful.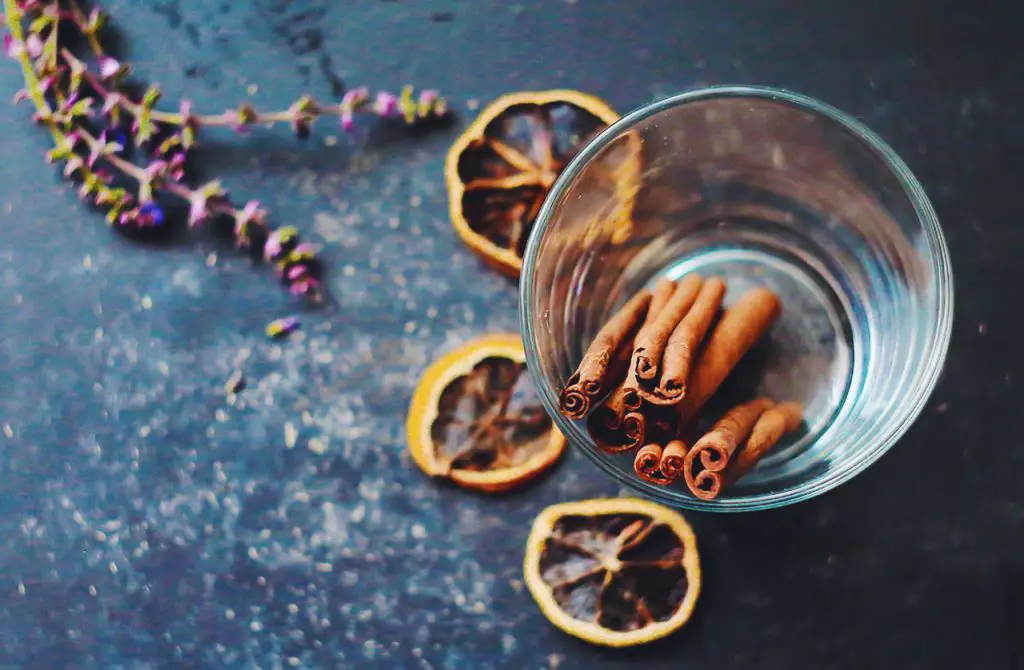 Cinnamon cinnamon benefits for skin
Aids with acne and pimples
Enhances the complexion
Cures wounds and cuts
Softens rough skin on your feet
A natural exfoliator
Supposedly aids with cellulite
A natural mouth freshener (if you have problems with bad breath)
A simple cinnamon and chickpea flour mask that works against blackheads. Head over to Chic Vegan to get the full recipe, but make sure to test the mask first, as many people are allergic to cinnamon.
Cinnamon hair benefits
Cinnamon has been said to smooth and strengthen the hair; it has been used in homemade masks as well as in cosmetic industry, because it boosts circulation, is antibacterial and last but not least, it smells wonderful.
Boosts hair growth
Cleanses the scalp
A mild natural bleach (cinnamon can lighten the hair color)
Coconut oil and cinnamon hair mask
Coconut oil is a popular natural remedy; I've written about coconut oil hair mask already, and not long ago I also wrote a simple guide on coconut oil pulling. I use it personally on my hair a few times a month, sometimes with essential oil, sometimes without. In case you have problems with an itchy scalp, have a look at this post on natural remedies for an itchy scalp (yes, coconut oil is one of them).
3 TBSP coconut oil
2-3 drops cinnamon essential oil
Mix the ingredients well and apply to your hair. Make sure to only use 3 drops of cinnamon essential oil, as it's quite strong and it may cause an allergic reaction. Make sure to test it beforehand.
Cinnamon as a kitchen ingredient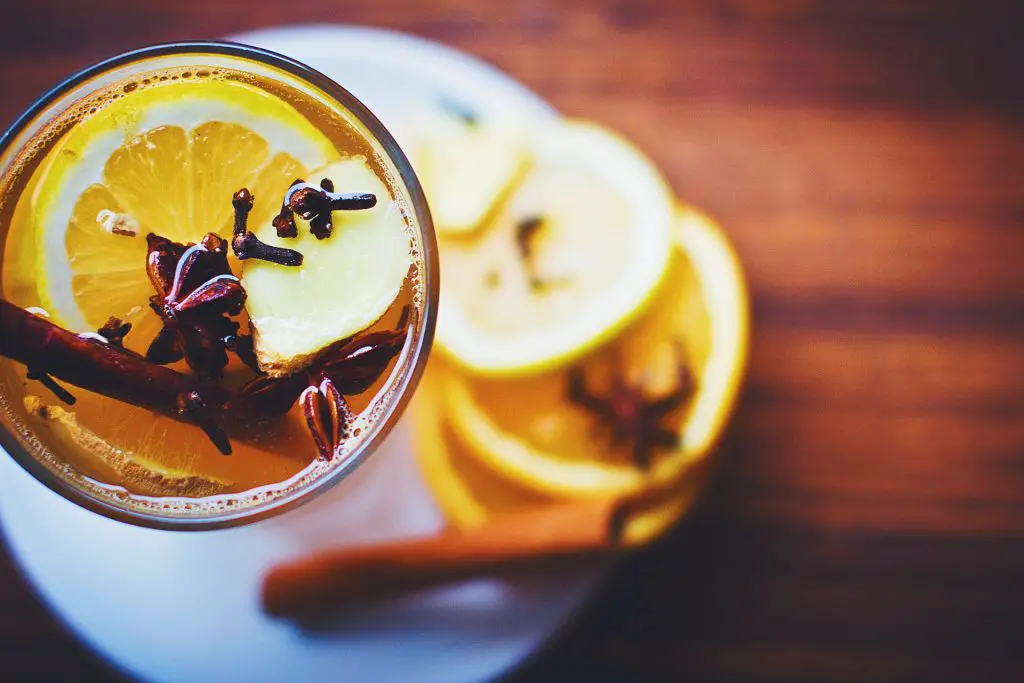 Cinnamon has been used widely as a kitchen ingredient. You can add it to anything you like and it will still taste and smell delicious. My favorite is actually cinnamon apple muffins, but then it comes to drinks, I'd definitely go for mulled wine. Red or white, it's up to you, as long as it has enough spices in there!
Homemade mulled wine (aka autumn love in a cup)
This recipe serves 1 cup of mulled wine. If you're preparing the drink for more people, just double or triple the ingredients.
1 cup of wine
5 cloves
1 tsp cinnamon
a dash of black pepper
1 slice of orange
1 slice of lemon
1 tbsp brown sugar
a few dried cranberries
1 slice of apple (or 2-3 slices of dried apple)
Add all the ingredients to a pot and bring the wine to boil. After, reduce the heat and let the mixture simmer for 5 more minutes. Serve hot!
Soothing ginger and cinnamon tea
Make your own brew with only the best ingredients to fight inflammation, flu, and cold. This is my all-time favorite and I make it every cold season, multiple times a week. You can read more on how to make your own tea at home, with dried herbs and extra fruity additions here.
For a tasty treat with a cup of tea, head over to Brittany, for a simple yet delicious recipe of vegan cinnamon buns with pecans, raisins and perfect with a sticky glaze. She takes yu step by step with photos and the instructions; it's a recipe that cannot go wrong. Go for cinnamon!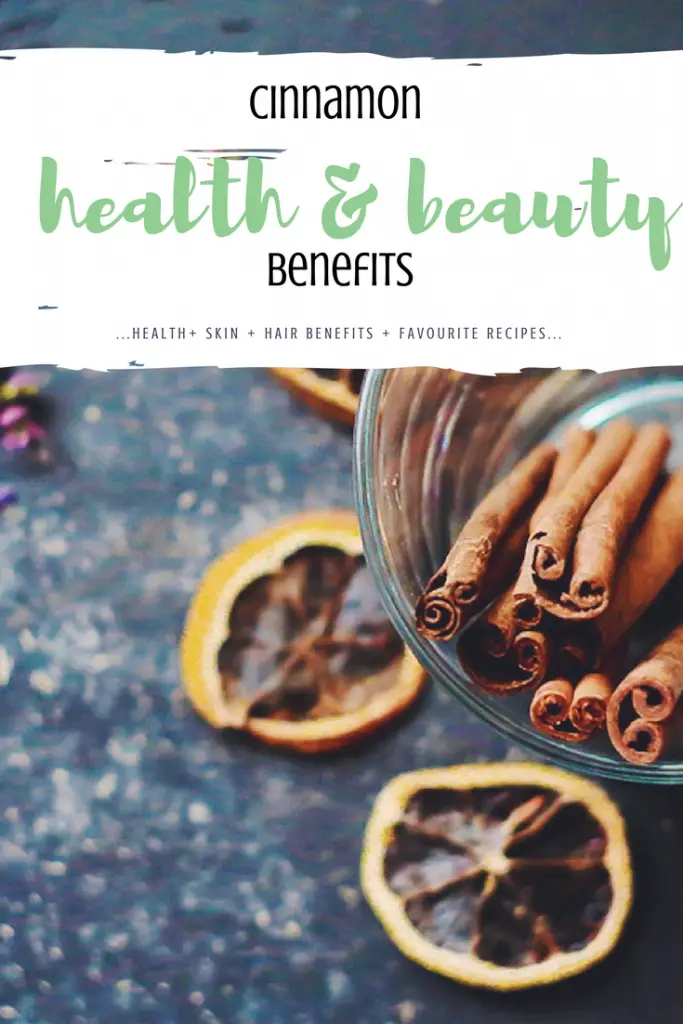 What is your favorite use of cinnamon?
Stay Wild!
Save
Save
Save
Save
Save