Wild morning to you! Luminous lanterns made out of recycled old tin cans? Let's get to it! I've been in a serious DIY mood for the whole week already (if not more), so I'm presenting to you another project: a DIY guide on how to recycle tin cans. It's as useful as the usefulness goes since it combines recycling, creativity, and home-improvement all in one.
It's been a moody week weather-wise so I spent more time indoors and actually try to work on my 5-a-day philosophy (mentioned in June goals post). I've been quite productive for a change:
I've planted and replanted my terrace jungle
I've made a few body scrubs (sea salt and thyme right here!)
I baked a vegan pizza (it was a first and delish!)
I figured out how to make nice-cream
I practice my Chinese daily
As if you care about all these. But I do, that's why I really wanted to share all of this with you. And I totally got off track, so here it is: my own personal tin lantern guide. I've had my eye on them for a long time, but the opportunity has only presented itself now. The summer has just begun and we spend a lot (A LOT) of time sitting outside, observing the sunset, hanging out with friends, chatting, and drinking coffee.
diy tin lantern guide
Quite frankly, I got tired of the same boring lamp on our terrace. It's either too bright, too soft, or it's throws light in the wrong direction, making you partially blind and very annoyed. No atmosphere, nothing interesting or homely, just a plain old boring lamp. I do not mean any harm to that lamp but honestly, I'd like to see less of it. And with all the barbecues and long sunsets, I'd prefer something more atmospheric (among other things). So here are the reasons I made my own tin lantern:
mother Nature (mosquitoes, attracted by the old lamp)
sustainable living (saving electricity)
minimize waste (recycling instead of buying)
romanticism (I now finally have a little bit of vintage style around which I adore. Lanterns seem to be that rustic decor every household should have. They make my terrace feel cozy and homely)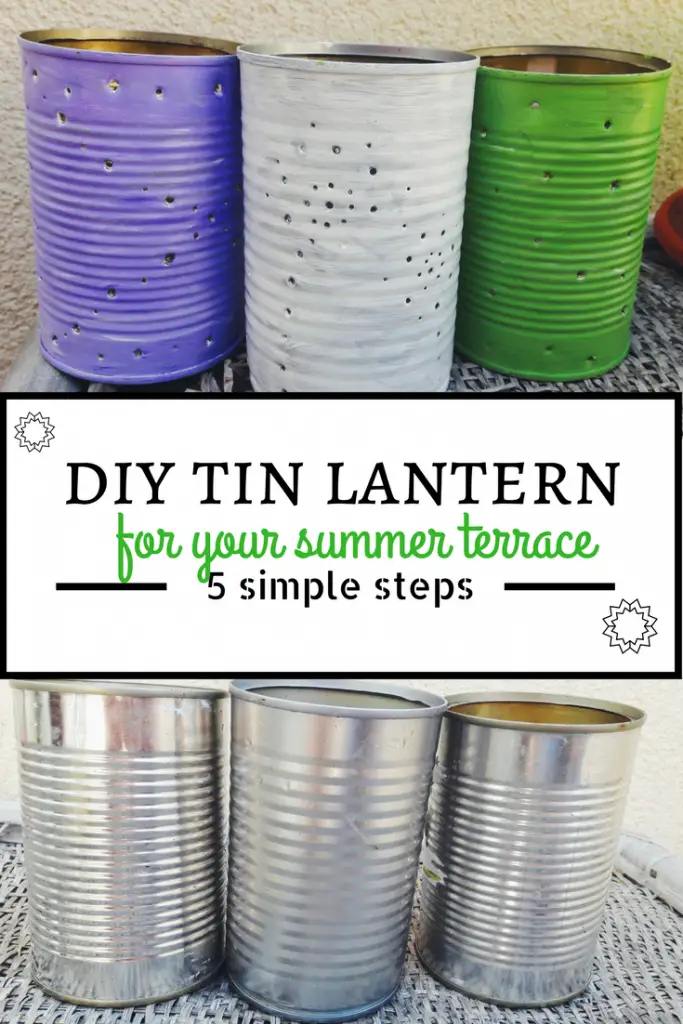 Materials needed to make a tin lantern
empty tin cans
a hammer
a towel
nails of various sizes
acrylic paint of your choice
a sharpie
candles
How to make a tin lantern?
gather a few empty tins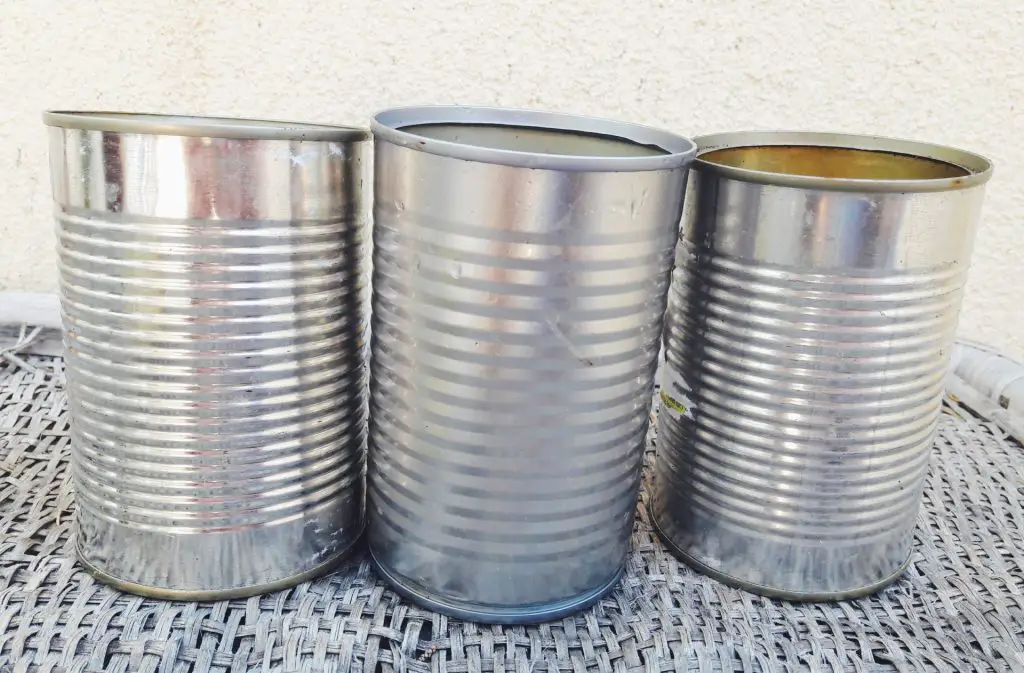 Surely you have some tins lying around; either from chickpeas, coconut milk, salted mushrooms, corn. You can use any size you want. I've collected three of the same size (things need to be symmetric around me).
clean and freeze
Remove and labels and stickers from your tins. Clean them thoroughly with warm soapy water. Make sure you dry them well before you continue. Fill them with water and freeze them overnight. This way the tin cans won't bend when you punch holes in them.
design your personal pattern
This is where your imagination comes in: simple dots or a more complex pattern, choose to your liking. You can create your own personal pattern, or simply browse the Internet and download one of the many free templates you can find.
punch out the pattern
After you take your tin can out of the freezer, draw the pattern with your sharpie on it. Place a towel underneath the can and once you're done the with drawing, slowly punch the pattern out, choosing between the different nail types. Each time punch it about 3 to 4 times, slowly and gently, until the top of the nail has penetrated the can. Remove and repeat until you're done.
remove the ice
After you're done with your patterns, remove the ice (what's left of it) and leave the can to dry completely, before you add colors. If the ice still hasn't melted, put the can under warm water until the ice block falls out.
decide about the coloring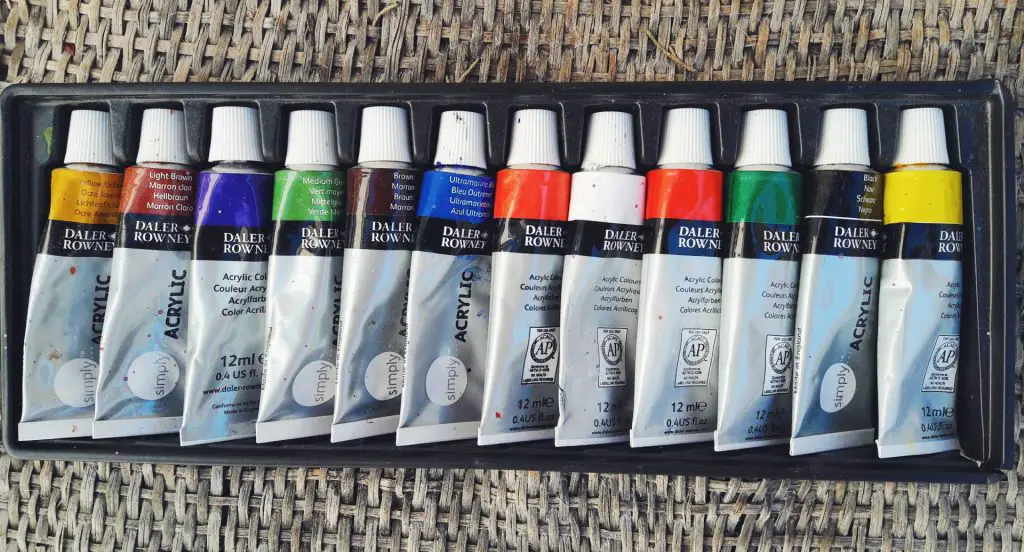 While you're waiting for your cans to dry, you can brainstorm about the coloring. I had severe difficulties on deciding what color to choose: should I go with green or blue? Or perhaps some purple and yellow? (what a dilemma, I know).
I have loads of acrylic paint at home (for times like these), so I just went with that to see what happens. After the tin can was dry, I applied the paint in two layers (white first, then the second coating) and dried each layer with a hairdryer.
insert a candle and enjoy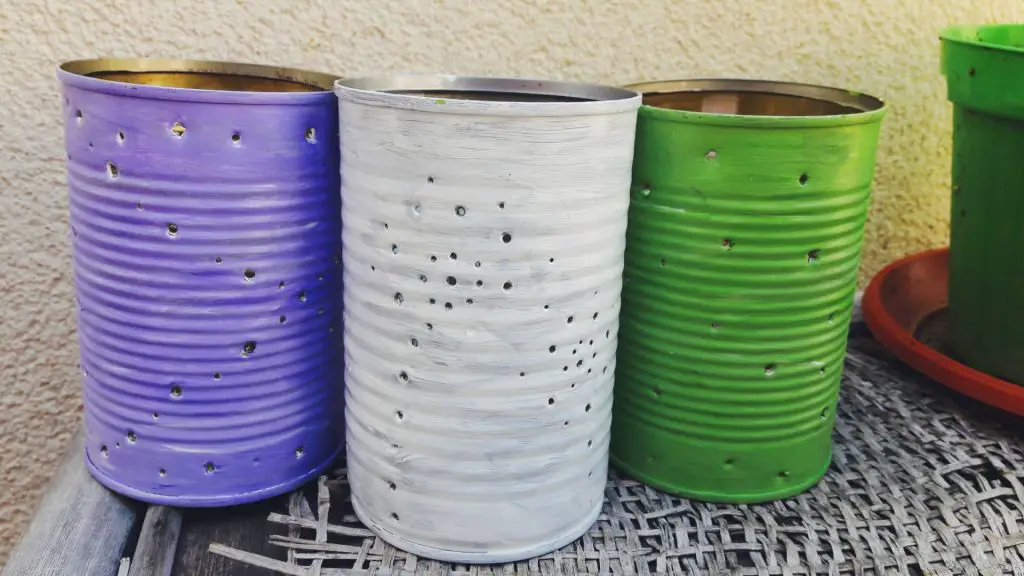 But be careful and place a lantern on a fire safe surface, as the tins get hot.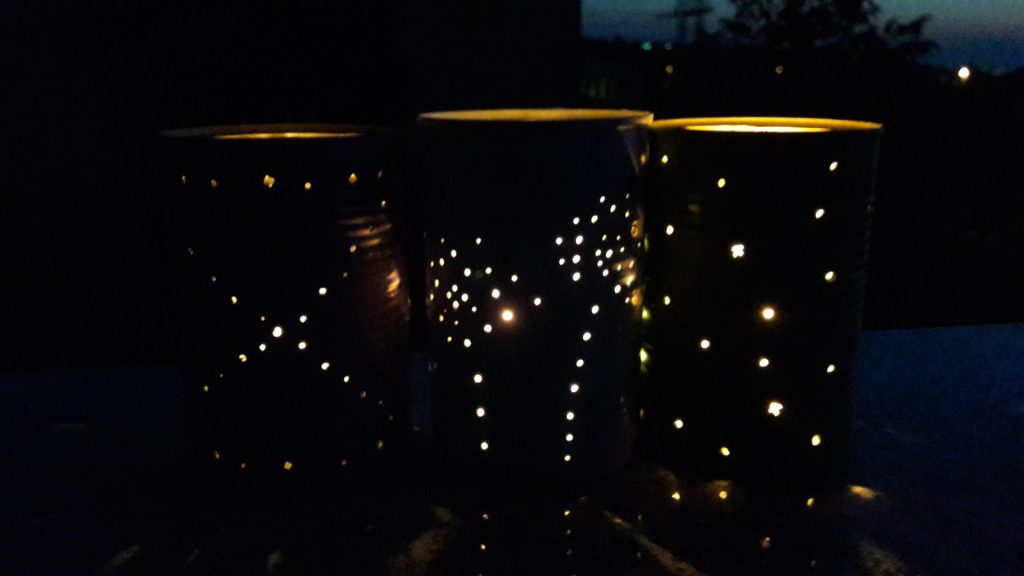 Do you have a homemade lantern? Show me!
Stay wild!
Save
Save
Save
Save
Save
Save