Iskiate or chia fresca is a citrus (lime or lemon) chia drink of the Tarahumara people in Northern Mexico. The word "chia" is a Mayan word for strength; the plant grows in South America and using chia seeds as a drink ingredient is popular in the Central America as well. Lately, I've been feeling a bit nostalgic for Hispanic parts of the world, that's why a spoon of chia (un)intentionally ended up in my drink, as I've seen them do it in Bolivia. So here it is, my version of chia fresca for these hot summer days when we're just too desperate for a refreshment.

Chia love story.
Honestly speaking, South America had a lot to do with my (new) food obsessions that I haven't really paid a lot of attention to before: chia seeds, quinoa, avocado (once I've improved my guacamole recipe, I can hardly stay away from it!), salsa aji picante (I love spicy!), and then all the fruits I've either neglected (lime, pineapple) or just never put my hands on before, such as mango, papaya, tuna, sweet pepino (I love pepino!) and passion fruit. I mean, passion fruit is just the best, right? Most of these foods I now regularly include in my diet in any way I can and that's how I became a chia fan. It's just so useful, it goes great with everything and into everything. It started out with a tablespoon to my morning smoothie, but its uses just keep growing.

Chia seed obsession.
Chia has been gaining popularity in the past few years because of its numerous benefits: it is rich in energy, protein, fiber, and antioxidants. The tiny seeds contain more omega-3-fatty acids than salmon and more calcium than milk. What minerals do you ask? Potassium, copper, zinc, manganese, among others.
Loaded with antioxidants.
High in omega-3 fatty acids.
Rich in vitamins (B1, B3 among others) and minerals (manganese, phosphorus).
Great source of protein.
Green tea benefits.

I made this round of chia fresca with unflavored green tea just becaue I wanted a bit of that bitter yet fresh edge in my drink and I don't really drink tea lately since it's too hot. I miss it though and at times feel as if my body has a severe green-ery deficiency (just my weird imagination, really!). Anyhow, green tea is always present in my house and it mostly comes in all flavors and packagings because:
contains loads of antioxidants.
boosts metabolism.
great for your brain function and protection (various compounds in green tea have positive and protective effects on your neurons).
reduces blood sugar levels.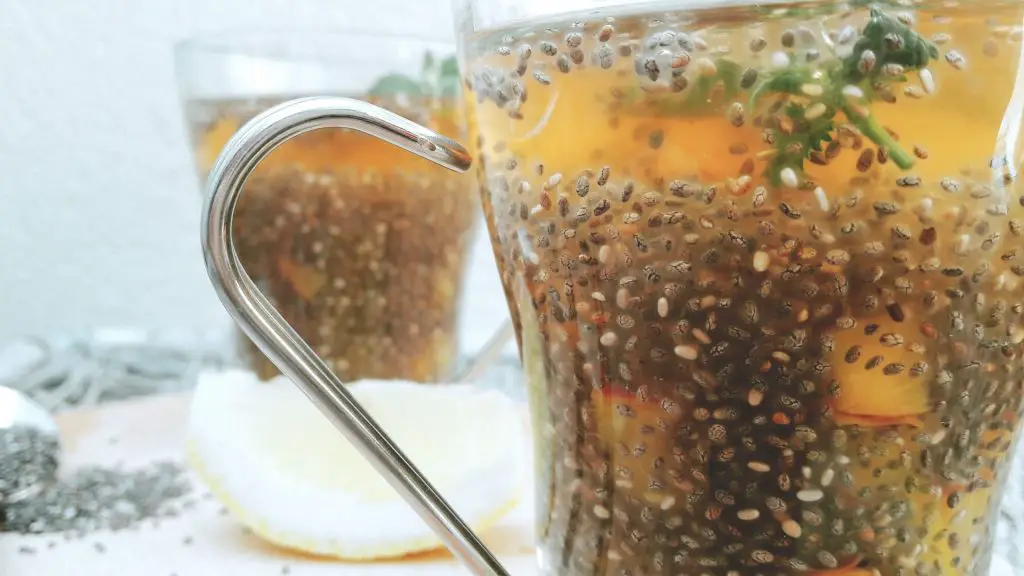 [amd-zlrecipe-recipe:6]

Do you have a favorite iskiate recipe?
Stay wild!
Save
Save
Save
Save
Save
Save
Save
Save
Save
Save
Save
Save