Hey there, and welcome to Wild for Nature lifestyle blog. This little corner of the Internet is a place where I share my thoughts with you, either in a form of a recipe, a review, a DIY guide, a personal thought or a recommendation. Keep in mind that there might be some random ramblings in between as well since I tend to get momentary flashes of inspiration. My name is Katja, by-the-way, but feel free to call me Kat. I'm very happy you dropped by and I hope you can find something that captures your attention.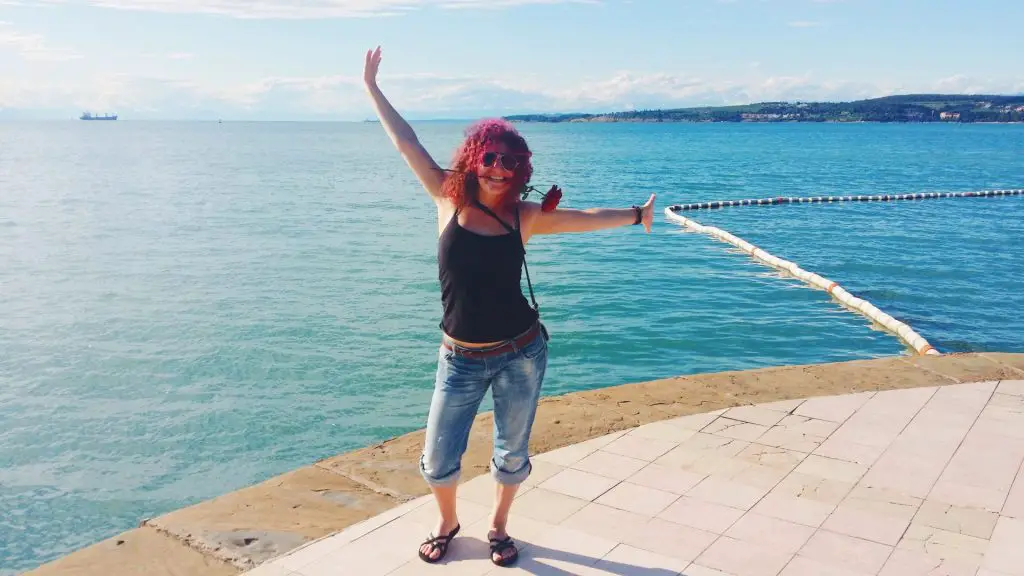 About this blog. . .
I grew up surrounded by flowers, gardens, home-grown veggies and home-cooked meals. My grandma always had a natural remedy on hand for anything that we needed; a sore throat, a headache, a sunburn or a scratched knee. And my mom is one of the best cooks I know. Made with love and from scratch, I'll admit, I am a bit spoilt.
Because of them, I've always been convinced that natural is better. This crazy fast way of living in a tense environment kind of made me question it all. If it doesn't make me happy, I refuse to do it, whatever it is (ok, let's leave the bills and dirty dishes out of this).
That is how this blog came to be; I went a bit overboard and over-work with everything. But I forgot that there is no instant solution or remedy in nature for anything: things take time. So, somewhere along the way, I forgot about myself and about the most important thing that I have: my health. Happiness went out the window, I felt tired and there was not a lot of energy left in me.
It took me a long while to realize that I'm not a robot, I'm not even remotely satisfied with myself or my life. It was time for a change. So this is this blog's philosophy, which I have been trying to make my own as well:
return to the roots and restore the balance.
Restore this balance in myself and around myself so that I live and breathe in a happy and peaceful environment. A healthy mind in a healthy body is what I want to achieve. And to share it all with the people that matter. I wish to contribute to a better world, reduce waste, recycle and improve the quality of my life.
I want to know what's in my food because I like food. And I like funky spices and nicely decorated plates.
I want to know what's in my shower get, and in my eye cream. I like cosmetic products with pretty labels (who doesn't, right?).
I believe we are all equals no matter where you're from. We, share this planet with all the living creatures, from the smallest fish to the largest tree. I strongly believe in co-existence, mutual respect, and a helping hand.
Toxin-free since April '17!
🙂
This blog supports all things natural, organic, non-GMO.
This blog takes care of the environment; recycling, minimal (zero) food waste, reducing plastic, going vegan.
This blog believes in equality of all beings; not only cruelty-free products but fair-trade as well. Any form of exploitation is a no-no, either animal or human.
This blog believes that knowledge is power.
This blog believes that feeling beautiful as a whole is the key to achieving happiness and inner peace.
On a more personal note. . .
My all-time passions are divided among the following three:
traveling;
bears;
mangoes.
I love to relax in a good company with a nice cold beer. Yes, I'm a beer girl.
I am a bit too much into anything body-linked: a lotion, a nice fruity shower lotion, a scrub, a mist, the answer is always yes, please!
A small piece of my heart will always be with my fluffy ball of fur that I lived with for almost four years. I got Casper the rat for one of my birthdays; because of him, I started paying even more attention to the cosmetics industry and animal-testing related areas.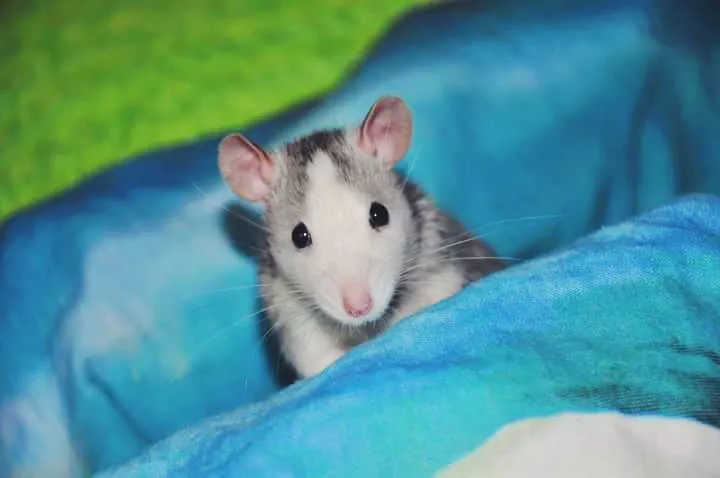 I'm a sucker for lip balms. I used to have about 8 or 11 at the time, use them at different times of the day, all depending on weather, mood. It's not so bad anymore, I've managed to balance it out a bit: my bag includes a balm or two with a lipstick or two.
I enjoy spending me-time with a cup of vanilla green tea (in winter) and jasmine green tea (in autumn) with a good book and a cozy blanket.
I'm always on the lookout for new ideas, recipes, tips, and tricks especially when it comes to vegan DIY cosmetics. It makes my kitchen smell like a bar of chocolate with strong orange fragrance (but I'm only making a body butter).
– – – –
If you want to get in touch, email me at katja (at) wildfornature.com
On Twitter, you can find me: @wildfornature
On Instagram, you can find me: @wild_for_nature
On Facebook, you can find me: Wild for Nature Lifestyle Blog
Kat  x