Autumn is here! Yes, I love autumn too. Well, you could say that I'm a seasons girl; I like every one of them as they come. So currently, fall is my favourite! I just love the smell of spices, pumpkin soups and crunchy leaves under my boots. That's why I've gathered a list of five recipes you can make to cosy up your home and bring the autumn feeling inside. Because you (sorry, I meant me) cannot get enough of autumn. At all. No way!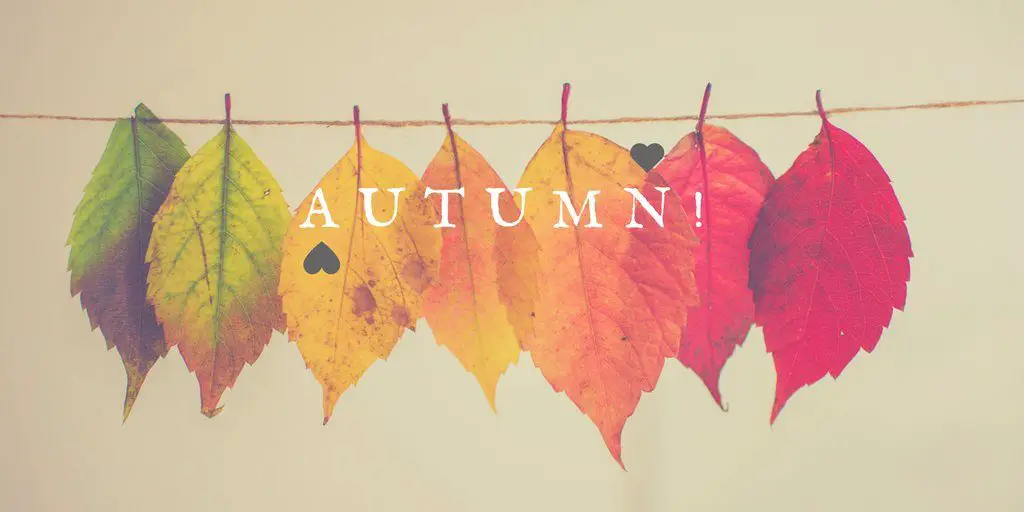 Autumn chia fresca
I've talked about chia fresca already in this post, but that was the summer edition. This time, I decided to take things a bit further and prepare a fall version of the healthy and nutritional drink. It's fairly simple and quick to make; you can prepare it day ahead or a few hours even.
Autumn chia fresca
1 tablespoon chia seeds
1 apple, chopped
1 pear, chopped
2 slices of orange
1 cinnamon stick
1 teaspoon maple syrup or agave syrup or other sweetener (optional)
Put everything in 0,5 litre of water. Mix and stir well. Shake every half and hour. The drink should be ready in 2 hours.
Pumpkin body scrub
As if I cannot get enough of pumpkin: pumpkin bread, pumpkin soup and pumpkin everything else, I had to make pumpkin body scrub as well. I usually buy pumpkin to make a soup with it since it has turned into one of my favourite autumn and winter soups, even though I used to dislike it a lot. Funny, how tastes change, right?
Anyway, when I buy the pumpkin I just take a small piece and use it to make a body scrub. It's as autumn as I get, and I love the smell.
Homemade delicious pumpkin body scrub
½ cup pumpkin puree (I make it by cooking the pumpkin first and then mashing it in a pot)
½ cup brown sugar
1 tablespoon coconut oil
A dash of cinnamon (even though it might irritate a very sensitive skin; try it first, just in case. I've never had any problems with it, though.)
3 drops of sweet orange essential oil
Mix all the ingredients and stir until they are all combined.
Apply in the shower in circular motions.
Rinse well.
Cinnamon and orange simmering pot
I don't know about you, but I enjoy the smell of oranges, cinnamon and all those spices combined in pumpkin pie spice mix. I also enjoy everything earthly: pine trees and other smells to calm me down and help me relax in the chilly autumn evening. That's why I regularly use essential oil diffusers or, during the weekend, I tend to cook some spices and make the whole apartment smell deliciously autumn-like.
Cinnamon and spice simmering pot
½ apple, chopped
Half an orange (chopped)
1 teaspoon nutmeg
2 cinnamon sticks
1 tablespoon whole cloves
1 teaspoon vanilla
Fill a small pot with water and bring to a boil. Add all the ingredients, boil for a few minutes and turn down the heat. Remember to add more water, the longer you leave the mixture to simmer.
Salt candle diffuser for Essential oils
Making salt candle diffuser at home is the simple way of using essential oils, if you collect candles yet lack the essential oil diffuser. With a simple method you can refresh your room, make your home feel extra cosy. You only need 4 ingredients and the salt candle diffuser should be ready in no time!
Salt candle diffuser for essential oils
A votive candle (obviously!)
4 drops wild orange essential oil, 2 drop bergamot essential oil, 2 drops ginger, 2 drops clove (If the smell is too faint, feel free to add more to your liking! For more essential oil autumn blends, have a look at the Fresh Mommy Blog. She has tons of other ideas, if you need them) http://freshmommyblog.com/top-10-fall-essential-oil-recipes-for-your-diffuser/
½ cup Himalayan salt
A small bowl
Mix essential oils in a glass and combine them with Himalayan salt. Next, place the candle in a small bowl and surround it with salt. Light the candle and let it work its magic!
Creamy vanilla and sweet orange body butter
Because after the shower and pumpkin body scrub and a nice hot shower, this is that cherry on top of the pampering me-time that puts me in the best of moods and nourishes my skin, tired from dry wind and a nasty fog. I make butters in small batches, because I get easily tired of using one for too much time. I prefer to keep it diverse, to change, add and improvise with new recipes. Well, almost all. This one, this one's a keeper!
Whipped creamy vanilla and sweet orange body butter
½ cup shea butter
¼ cup coconut oil
4 drops of jojoba oil (optional)
3 drops of sweet orange essential oil
2 drops of cinnamon essential oil
2 drops of vanilla essential oil
Melt shea butter and coconut oil in a double boiler. Add jojoba oil and stir until the mixture is liquefied and melted. Remove from heat. Add fragrances, stir well and wait until the mixture is solid.
And then? Whip it! Whip the mixture until it becomes light and fluffy. Store in a jar and enjoy!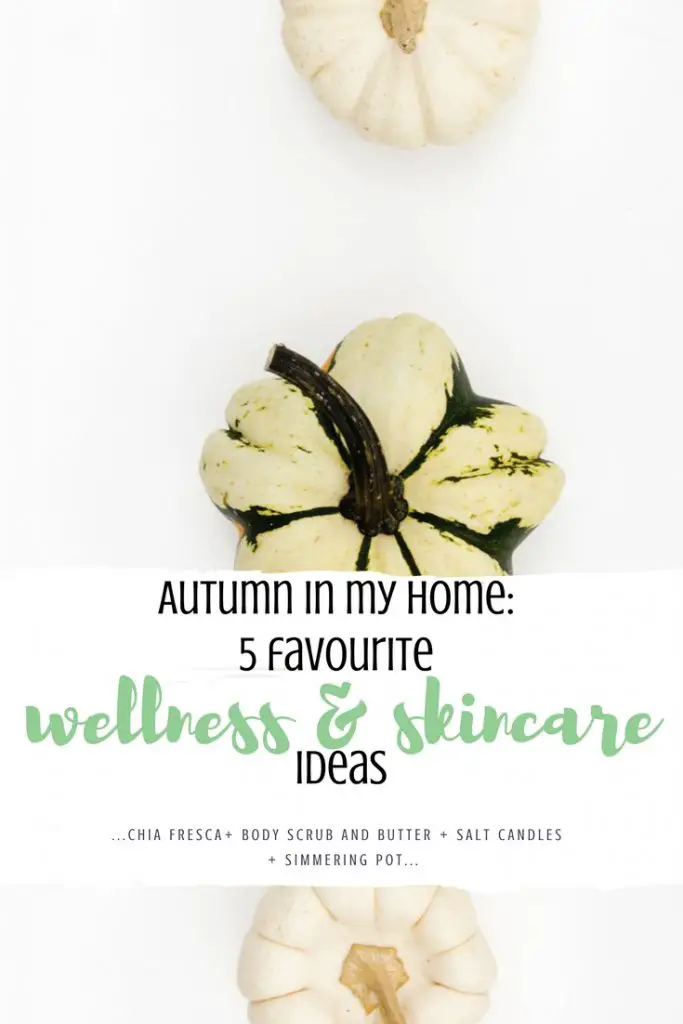 What's your fave autumn recipe that you use on a daily basis?
Stay Wild!
Save
Save
Save
Save