Slapping any label on a product isn't that difficult. In fact, if you think your anti-aging creams and oils aren't working, you're not wrong!
With millions of anti-aging products on the market today, finding the one for you can be a nightmare. That's why we'll have a detailed look at the most effective and scientifically proven anti-aging ingredients.
I'll show you, step-by-step, skincare ingredients that really work and how do they do it. From now on, you'll be able to read the labels and discover by yourself whether that anti-wrinkle cream is really as effective as it promises to be.
Ready? Get your thinking goggles on, prepare to learn a thing or two, and let's dive into the world of best anti-aging ingredients and natural products for your face!
Best anti-aging ingredients for your skin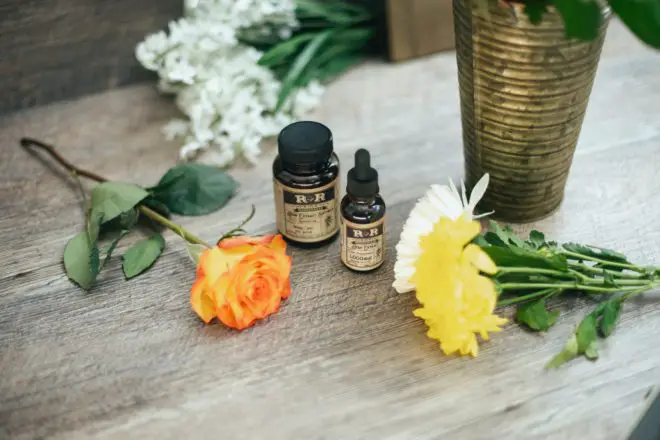 Botanical extracts
These can make a lovely addition to facial skincare as they're gentle, natural, and packed with components that boost healthy skin and minimize the signs of aging.
These can be liquid extracts or powders, depending on each ingredient separately. You can use them in beginner and advanced DIY recipes. If you're not a DIYer, this list can help you decode the ingredients list of your facial skincare your keep at home.
Green tea
Green tea is a potent antioxidant that's rich in polyphenols, caffeine, and catechins. Green tea extract is made from the leaves of Camellia sinensis tea. Its properties include anti-inflammatory, brightening, rejuvenating, reparative, refreshing, detoxifying, hydrating, stimulating, and many more.
In other words, green tea is an excellent anti-aging ingredient that's commonly found in many creams, serums, and even toners. It can help minimize the signs of aging, tone the skin, even the discoloration, decrease puffiness, and minimize dark circles.
What's more, it helps to protect the skin from the UV radiation and repair its damage.
Liquorice root extract
Licorice extract has soothing properties for the skin; one of its components (glabridin) has potent antioxidant properties; it helps to minimize dark spots from sun damage; in other words, it fights and minimizes UV damage on the skin.
What's more, licorice extract helps to evenly tone the skin; it's no wonder that it's being praised for  its effective anti-aging properties
Since it improves skin defenses, prevents UV damage, and helps your skin to produce antioxidants. It helps to keep the skin hydrated, evens the hyperpigmentation, and is a welcome addition for your skin even if antiaging isn't your primary concern.
Cucumber extract
Cucumber packs dozens of benefits for the skin. It helps to improve complexion and hydration and reduce the appearance of puffiness and dark circles.
The extract contains minerals and other vital nutrients, such as antioxidants, that have rejuvenating and refreshing properties for the skin. it's soothing for the skin and it can minimize free radical damage. What's more, it's an emollient that also cools and softens the skin. Due to its nutrients, it's excellent for post-sun skincare.
Soybean extract
Soybean is another potent extract to look for in skincare products. It is a potent antioxidant that helps to restore and soothe the skin. What's more, it can tone the skin and minimize the signs of aging.
Soybean extract has anti-inflammatory and depigmentation properties; it helps to protect the skin from UV damage and helps to stimulate collagen production in the skin and improve its elasticity.
Dragon's blood extract
We've already talked about dragon's blood as an effective stretch mark remedy, but its uses extend way beyond that. This is a potent ingredient that helps regenerate the skin and improve its barrier function.
Studies have shown that it helps to increase skin elasticity and wound healing. What's more, it helps to define and tone the skin, making it softer and smoother.
Dragon's blood helps to repair collagen and protect the skin cells from free radical damage since it's rich in antioxidant phenols and many anti-inflammatory components.
Green coffee extract
Green coffee beans are loaded with chlorogenic acid, which packs important benefits. These beans are an excellent anti-aging ingredient as the chlorogenic acid helps to improve skin properties, hydration, microcirculatory function, and transepidermal water loss.
Green coffee beans are high in antioxidants that help to minimize free radical damage. Their components can minimize the signs of aging while maintaining healthy and supple skin.
Carrier oils
Carrier oils have beneficial properties, but they're not the most effective solution on the list. Still, if you're making skincare, you can include these when targeting antiaging solutions since they're easy to use in recipes (starting with a facial oil). I've already written an article about the best anti-aging carrier oils, feel free to have a look at it (some oils on that list may surprise you)!
Essential oils
Similar to carrier oils, essential oils aren't the most powerful solution on the list, but they make a great addition to products as they're versatile, smell nice, and contain nutrients that promote healthy skin, minimize free radical damage, and tone the complexion. Have a look at the complete list of antiaging essential oils here.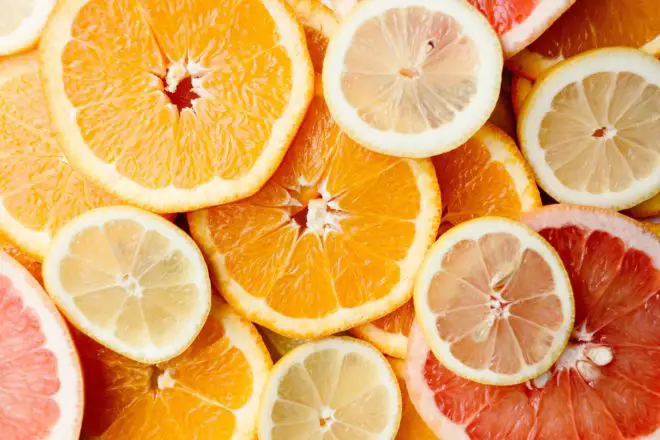 Vitamins
This is where we start talking more seriously when it comes to the more effective ingredients for anti-aging. Keep in mind that it's also important to get these from foods; you don't have to stack up on vitamin supplements: eat enough fruits and veg that should provide your body with plenty of vitamins.
Having enough vitamins is important because they influence a number of processes in the body: wrinkles, dark spots, dry skin, redness, and more. They help to maintain healthy, glowing, and youthful skin.
Vitamin C
This is a potent antioxidant that plays an important role in the anti-aging process. It helps to protect the skin from free radical damage and boost collagen production. Altogether, it helps to brighten and boost the skin, promoting youthful and glowing appearance. It also reduces skin discoloration.
There are different types of vitamin C and some are more effective for the skin than the others.  Vitamin C is even more effective in combination with other anti-aging ingredients; a popular combo is that with vitamin E.
Vitamin E
This is a popular ingredient in anti-aging products for a few reasons. It helps to prevent wrinkles, fine lines, and slow down the signs of aging. What's more, vitamin E also reduces hyperpigmentation; some studies have shown how effectively vitamin E helped to treat hyperpigmentation when applied topically.
Just like with vitamin C, there are different types of vitamin E in skincare. Combining it with vitamin C is a potent combination; together, they even out the skin tone, improve skin's health, and brighten a complexion.
Vitamin A (Retinol)
Approved by the FDA as the anti-wrinkle agent, vitamin A is a very beneficial ingredient in skincare as it minimizes the appearance of wrinkles and fine lines, increases collagen production, and improves skin's overall appearance.
Vitamin B3
Vitamin B3 or niacinamide (also known as nicotinamide) improves skin tone, shrinks enlarged pores, improves dull complexion, and protects the skin from the environmental damage. What's more, it doesn't only improve elasticity but also minimizes wrinkles and fine lines.
Acids
Applying acids on the skin topically sounds strange and scary. But that's not the case since many acids are excellent for the skin.
In fact, they can work wonders for the skin when used correctly since they improve its health, complexion, and tone.
Keep in mind that formulating with these ingredients is possible, but they come with a warning label as there's only a certain concentration of these that you can use safely on your skin which is why it's best to get these in commercial products that have been tested.
Hyaluronic acid
A famous and popular acid, hyaluronic acid is a common ingredient and if you haven't tried it yet, you should. You can easily make hyaluronic serum at home and add it to creams and lotions.
This type of acid is a humectant, it helps to provide the skin with moisture, rejuvenate, and regenerate the skin, making it more supple, plump, and glowing. It makes the skin soft, smooth, and radiant.
It helps to minimize fine lines and wrinkles; if you've never used a hyaluronic serum before, you'll notice the change on your skin quickly.
Alpha-hydroxy acids (AHA)
This is a group of acids that include glycolic acid, lactic acid, malic, tartaric, citric, and mandelic acids. They are all effective when it comes to exfoliating skin, but the best are glycolic and lactic acids.
They basically remove dead skin cells, promoting glowing, smooth, and toned skin, improving its firmness and minimizing the signs of aging.
Beta-hydroxy acid (BHA)
There is only one BHA and it's called salicylic acid. This is a versatile ingredient that can refine pore size, soften the appearance of fine lines and wrinkles, improve the skin tone, and promote a glowing complexion.
Kojic Acid
Kojic acid is commonly used as a skin-lightening agent since it helps to minimize sun damage, age spots, and even scars. It won't lighten the natural color of your skin but it helps to reduce hyperpigmentation and tone the complexion instead.
It's most effective when used in combination with glycolic acid, but you shouldn't overuse it. also, it's not an exfoliant like the AHA we mentioned before.
Kojic acid is obtained from mushrooms and rice and it's also a by-product of certain foods ferment like rice wine.
Ferulic Acid
Ferulic acid has antioxidant properties and helps to boosts the properties of other antioxidants in the product. it helps to protect the skin, improving its health, and minimizing the signs of aging.
What's more, this acid helps to stabilize vitamin C in skin products (which is unstable on its own); it further minimizes sun damage, according to this study.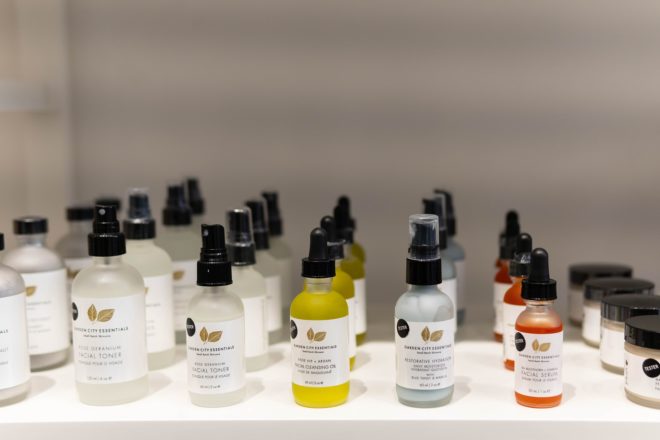 Special Ingredients
Before we have a look at the best anti-aging products you can get your hands on today, let's have a sneak peek at some of the special ingredients that are also commonly used in aging products.
Ceramides
These are quite effective when it comes to boosting skin health and appearance. Essentially, ceramides help to protect the skin by forming a protecting layer that prevents moisture loss and outside damage (pollution, environmental damage).
What's more, ceramides help to minimize the signs of aging, promote plump and smooth, and more firm skin. they are naturally part of the skin so they're skin-replenishing ingredients that work well for all skin types.
Collagen
Collagen is most effective when taken as a supplement. There are creams and lotions made with collagen for topical application, but there hasn't been any evidence that applying it topically will do anything more than moisturize the skis. Its molecules are too big to be absorbed through the skin.
Eat it? Yes! Slather it on your face? You're better off eating it.
Coenzyme Q10
Also known as ubiquinone, this is a fat-soluble component that's naturally present in our bodies but it's the same story as with collagen: our bodies produce less as we age, so it's important to get it from elsewhere.
Q10 has been shown to minimize the signs of aging since it has anti-oxidant properties that soothe the skin. it's not the best thing ever, but it's
What are the best anti-aging products with effective ingredients?
Since many of the ingredients listed above are difficult to include to homemade skincare recipes (especially for beginners), I prepared a list of ready-made tested and trusted products from popular brands.
Keep in mind that some of the ingredients are pretty advanced so the products are in the higher price range, but you can find some budget-friendly options as well.
Let's have a look at the trusted brands and their effective anti-aging solutions!
1.      The Ordinary
The brand The Ordinary is a very popular option out there. They're affordable for what they offer and some of their products are packed with ingredients that fight anti-aging and improve the overall appearance of the skin, making it healthy and glowing.
I've used some of their product since there are some things that I'd never formulate myself (such as products with vitamin C and more complicated formulas). I've had an excellent experience with their products and it seems that many online reviews confirm the same.
What I love about them is that they're an accessible brand that won't leave your life's savings completely dry. Below, I've listed some of their most popular serums but you don't need all of them at the same time. Choose one that seems best suitable for what you're looking for and combine it with a simple moisturizer and a facial toner that you can even try making at home! and the combo can work wonders on your skin!
What's more, their products are
Vegan
Cruelty-free
Free of alcohol, silicone
Have a look at the antiaging solutions that pack high levels of ingredients listed above.
A formula that helps to regulate sebum and minimize pores; it contains a blend of vitamin B3 (niacinamide), which helps to minimize blemishes, and zinc salt helps to regulate sebum production.
It also helps to minimize hyperpigmentation and it's suitable for oily and acne-prone skin (according to online user reviews).
This formula improves skin hydration, promoting smooth, soft, and plump skin. Hyaluronic acid draws moisture to the skin and this product contains low-, medium-, and high-molecular-weight HA, which means it provides hydration on all skin levels. Plus, a little of this goes a long way!
Additionally, vitamin B5 improves hydration of the topmost skin layer but this product isn't suitable for all who have very dry skin.
With a blend of alpha-hydroxy acid (lactic acid) and hyaluronic acid, this serum packs an effective concoction for superficial peeling but calms the skin with Tasmanian Pepperberry extract. This formula has a 3.8pH but you can opt-in for a milder 5% solution here.
This solution brightens the skin, makes it softer and smoother, lightens acne scars, and it's an excellent dupe for Sunday Riley Good Genes Lactic Acid Treatment. PS: a little goes a long way.
The manufacturer recommends using this serum only once a day, ideally PM-time. If you have sensitive or peeling skin, don't use this product.
A blend of two powerful antioxidants, resveratrol, and ferulic acid, this serum is water-free and meant to be applied after a water serum. It has potent-anti-aging properties and it'll brighten your skin, improve its hydration and texture, making it appear freshened up and glowy.
Combine it with the vitamin C serum for an extra kick of hydration and all that (since vitamin C promotes collagen production and additional anti-aging benefits). Just like the other products, a little of this goes a long way!
2.      100% Pure
100% Pure has been my go-to brand for years, but I was never a huge fan of their body butters. Their facial products are something else though; their mascara was the first natural thing that I got and I still use it to this day.
(if you want to give 100% Pure a try, you can get Free Shipping on Orders +$50)
Their products are in the higher price range than The Ordinary but the brand produces only natural, vegan, cruelty-free cosmetics that are made in the USA. They have a wide spectrum of products, but here are the most popular items from the anti-aging series:
This cream is a beautifully hydrating and effective little helper when it comes to anti-aging since it helps to boost collagen production and elasticity of the skin around the eyes, making them appear more awake, the skin more plump and youthful.
This is a great option if you only want to target the eye-area; the cream seems pricey, but a little goes a long way and it's packed with goodness that fills out the fine lines, minimizes the puffiness, and keeps the skin hydrated.
It contains vitamins, stem cells, peptides, botanical extracts, retinol, hyaluronic acid, and a selection of other ingredients that don't irritate the skin but nourish it during your beauty sleep.
As the name implies, this is a potent serum that effectively reduces fine lines and wrinkles, boosts the elasticity of the skin, and brightens the skin. It also helps to tone the skin tone and it's suitable for dry, normal, oily, and combination skin types.
What's more, this serum combines some powerful ingredients we talked about above: coenzyme Q10, retinol, niacinamide (vitamin B3), and vitamins E and C in a blend of rose water, rosehip, and sea buckthorn oil, and hyaluronic acid (among other things).
It's great for a night-time skin treatment and it absorbs easily into the skin. It's smooth and I was happy to notice that it doesn't irritate my eyes. You can use it daily, but I normally apply it 3 times a week.
This is a lightweight serum that absorbs into the skin easily and it helps to brighten the skin tone and promote collagen production. It hydrates the skin at the same time with aloe vera, minimizes the signs of aging with alpha lipolic acid, and evens the skin texture and tone.
A carefully designed blend of ingredients promotes youthful and radiant skin and minimizes oxidative damage. Some of the ingredients are vitamin C and E, green apple extract, vitamin B5, broccoli seed and evening primrose oils, and a few other treats that work together to improve the overall complexion.
My skin really loves this serum; I've been using it on and off for years (whenever I think I can splurge a little) and it lasts a long time. My face just drinks it all up and I'm a big fan of its texture.
Suitable for normal, dry, and combination skin types, this treatment is a potent cream that's a blend of vitamins to minimize the signs of aging and restore skin's health. It helps to promote supple and glowing skin during the night time.
Some of the most important ingredients are vitamin K (that minimizes scars), vitamin A (that firms the skin and minimizes wrinkles), vitamin B3 (that improves skin tone and firmness), and vitamin C (boost elastin and collagen production).
The cream is thick but not greasy; it absorbs into the skin quite easily and it works its moisturizing magic through the night.
3.      Beauty By Earth
I first got to know Beauty by Earth when I was looking for natural and effective sunscreen and for the longest time believed they only had SPF products and tanning solutions, but I later discovered they're much more than that when I started using some of their products, particularly related to skin aging.
I love the fact that they're a clean beauty brand; they make their products without any nasty ingredients, parabens, sulfates, petroleum. They're vegan and cruelty-free, sustainable, and more affordable than 100% Pure.
With a formula that hydrated and protests the skin, this cream is suitable for all skin types and ages; it'll improve its complexion, making it more youthful and glowing. It's hydrating and moisturizing, and it uses naturally sourced ingredients that reverse the signs of aging with regular use.
With a blend of aloe vera, hyaluronic acid, jojoba and argan oils, and a bunch of botanical extracts such as cucumber, licorice, witch hazel, and willow bark, this cream absorbs easily; your skin will drink it up easily.
A little goes a long way (you'll need a pea-size every time) to make your skin feel wonderfully soft and fresh. You can apply it under makeup easily.
This award winner was designed with natural anti-aging ingredients for skin, this eye cream targets only the eye area, minimizing fine lines, wrinkles, giving your eyes a brighter and more awake appearance.
It contains a powerful blend of aloe vera, coffee seed extract, radish root ferment, cranberry, and seabuckthorn extract, along with other hydrating ingredients. This eye cream helps to minimize puffy eyes with coffee and nourish the delicate area with high-quality ingredients.
What I really liked about it is that it doesn't leave any greasy film around the eyes and how easy it is to apply it. It leaves the skin soft, hydrated, and awake.
BBE Facial oil combines all the most potent and natural anti-aging oils (some of them also mentioned on the list above). It promotes healthy and glowing skin and it nourishes it with an antioxidant boost and gently fragrant scent. It also improves skin elasticity and tightness, leaving the skin soft and smooth.
The ingredients list combines jojoba with argan oil, passionfruit, and pomegranate oil, as well as rosemary and calendula extract, along with sea buckthorn fruit oil. The majority of the ingredients are certified organic too.
I have used this serum a few times and a little goes a long way. After a while, I stopped buying it since I make my own version with oils I have available at home. If you're not a DIYer, it's an excellent thing to keep in your skincare repertoire if skin oils are something you're into.
If your skin is thirsty, this serum can help feed it. It packs ingredients that improve hydration, minimize the signs of aging, and bring it all home with an antioxidant kick.
The formula combines apricot oil with marula oi, pomegranate oi with rosemary extract, blue tansy oil, and sacha inchi oil among other things, which means it's full of luxurious ingredients that will make your skin look and feel amazing.
The serum is lightweight and, just like with other BBE products, a little goes a long way. It's formulated with organic ingredients, and it helps to restore the skin's health, glow, and thoughtful appearance. The bottle comes with a rollerball applicator, which makes this product easy to use without any unnecessary waste!
This SPF was the first thing I bought from BBN and I fell in love with it right away. If you're trying to minimize the signs of aging, a good sunscreen is one of the most important things to keep on hand as it protects the skin from sun damage and premature aging.
A mineral sunscreen, this is a lightweight product that contains nourishing ingredients (aloe vera, jojoba oil, rosemary extract, argan oil, and Ginko Biloba extract among others) without harmful chemicals that would be bad for your body or the marine life and reef safety.
This SPF forms a protective filter on your skin with non-nano zinc oxide and nourishes the complexion. It's safe to use daily for all skin types and it can easily fit into your purse as you walk out the door. It has a broad UVA/UVB protection with a non-greasy formula. Also, it's water-resistant up to 80 minutes.
The scent is light and natural, and the skin feels very light on the skin, which is very important to me as I hate heavy products on my skin during the hot and long summer days.
Additional tips to keep the skin youthful
Stay hydrated
Cleanse regularly
Use sunscreen
Use moisturizers
Sugar scrub
Facial cleansing masks
Anti-Aging Ingredients: Do They Really Work?
There are plenty of skincare ingredients that help to minimize the signs of aging, tone the skin, and brighten the complexion to make it glowing and appear more youthful.
And there are plenty of natural brands to choose from. I've only listed three that I have used the most and have been happiest with, and you can't go wrong with any of them. Still, if I had to pick one of the three, it would be 100% Pure simply because they elevate their products with effective ingredients and clean formulas but they're still affordable in a way.
After all, a little goes a long way with most of the products I've had a chance to try. What's more, I have noticed positive results from using their anti-aging skincare range. My favorite one is this antioxidant and multivitamin serum. It would be an extreme challenge to make it at home with 4 different vitamins, hyaluronic acid, Coenzyme Q10, and potent botanical extracts.
It's a potent concoction that effectively improves skin health, tone, and complexion. It's formulated with the highest-quality vitamin C. The skin drinks up the serum without leaving any trace of grease. It makes the skin softer, smoother, and well-hydrated.
Keep in mind that just using the skincare products without looking after your health and food won't do you much good. Drink enough water, eat fresh food, and carry that SPF wherever you go (it's your skin's best friend)!
Help support Wild for Nature
Many of you have asked if there's a way to help support Wild for Nature. I've signed up for Buy Me Coffee. If you love what I do, learn from me, sell anything you made from my recipes, and want to see Wild for Nature grow even more, I'd be thrilled if you'd consider buying me a coffee! It works as a one-time or a monthly donation of $3. You can also get beautifully designed PDFs with a series of recipes and other resources I publish there, to help you learn and get creative at home! I can then use that money to further develop and grow Wild for Nature and you can help me continue with wild creations and resources!