Natural skincare can easily break your bank, but it doesn't have to. Did you know you can make many products yourself, with less ingredients that are equally effective and completely natural?
Learn how to make luxurious anti-aging CoQ10 face oil with only 5 ingredients! This is a lovely antioxidant-loaded facial oil that promotes glowing skin with a gorgeous yet still quite undiscovered carrier oil!
Ready to take your skincare routine to another level? Let's get started!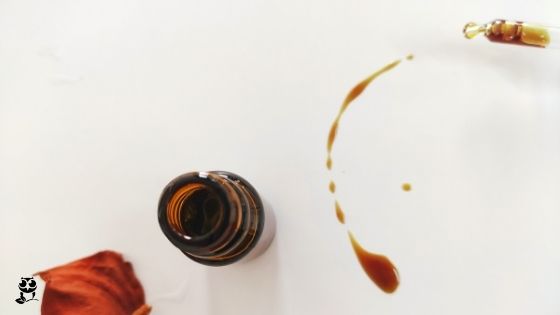 I've been wanting to make a facial oil with coenzyme q10 for a long while now. I've got a chance to get my hands on it recently, and it was high time to make a gorgeous antioxidant-loaded facial oil for colder days and stressful times.
The facial oil makes a lovely concoction of antioxidants from lightweight grapeseed oil, nutritious pumpkin seed oil, and a luxy coenzyme q10; all in all, it's a real ode to autumn fruits, with a few drops of orange essential oil. It's very easy to make, suitable for beginners as well!
The best way to use this facial oil is in the evening, as the last step of your skincare routine, ideally on damp skin. Massage it into the skin gently and thoroughly.
The oil can also make a great gift for this year's holiday season; it's definitely cheaper to make than buying it. As a bonus, you get complete control over the ingredients!
This DIY COQ10 face oil recipe is a part of our Pumpkin Spice recipe series. We started it with this gorgeous coffee body scrub.
Now, enough chatting. Let's have a look at the benefits of the ingredients we're using.
Ingredients for this antioxidant DIY CoQ10 face oil
If you've been around here for a while, then you'll know that I'm a big fan of grapeseed oil. I love it in facial products, especially oils because it doesn't clog pores (in fact it's approved for oily and acne-prone skin), it's lightweight and quite affordable. What's more, grapeseed oil is a versatile one that can be used in all sorts of formulations and products easily. It packs beneficial components for the skin which can result in
Tighter and more elastic skin
Softer and smoother skin
Evenly toned complexion
Because my skin is oily (and struggling with a few zits), I wanted to continue this recipe with another oil that's safe for oily and acne-prone skin. Pumpkin seed oil is an excellent source of many beneficial components, such as vitamin E and C, minerals, and linoleic acid. It can help to minimize acne (though more research is needed), as it has anti-inflammatory properties.
Apart from that, it:
Improves healing process of the skin
Promotes collagen production (goodbye, wrinkles!)
Tones the skin and boosts elasticity
Coenzyme Q10: does it make you look younger?
Now it only made sense to include into the recipe an ingredient that would further boost the anti-aging properties of the two oils and take the serum to a whole new level.
Coenzyme Q10 is naturally found in our bodies, but its production decreases as we get older, similarly to collagen.
Q10 is an antioxidant which boasts with some impressive skin benefits:
Evens skin tone
Boosts collagen and elastin production
Improves hydration of the skin
Reduces free radical damage
Minimizes the signs of aging
Soothes the skin
You get the idea. If you're worried about your skin aging, then think of Q10 as one of the solutions to slow down the process.
How to make CoQ10 Serum?
Like I said before, making this facial oil is very, very easy. All you have to do is prepare the ingredients, weigh the ingredients, and then pour them into a 20ml glass bottle, either a pump or a dropper one. If you want to minimize the cleanup, simply pour the oils into the bottle directly.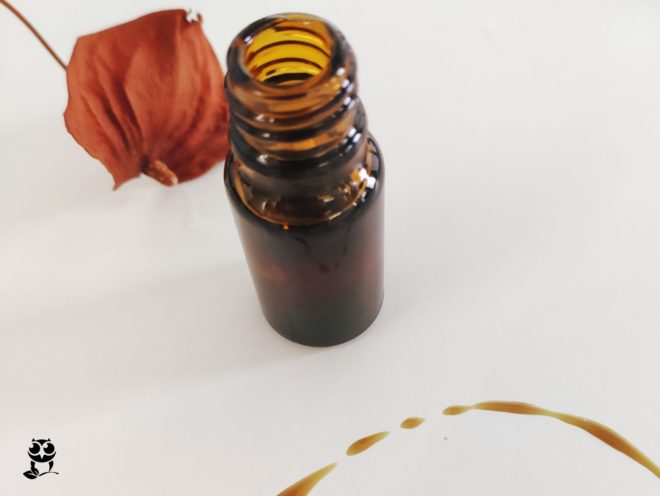 And that's it! You can add a different essential oil, but in the light of all things autumn, I decided to go for a few drops of orange essential oil. Also, it complements the nutty pumpkin seed scent nicely.
Antioxidant Pumpkin DIY CoQ10 Facial Oil
Ingredients:
Process:
Take a glass beaker and prepare your ingredients
Using a scale, weigh all the ingredients into the beaker
Stir well and pour the mixture into a 20ml dropper/pump bottle and cap the bottle
That's it! You've made an antioxidant Q10 oil!
To use: apply a few drops on damp skin as the last step of your skincare routine.
Have you made this anti-aging DIY CoQ10 face oil? Tag us on Instagram #wildfordiy!
Help support Wild for Nature
Many of you have asked if there's a way to help support Wild for Nature. I've signed up for Buy Me Coffee. If you love what I do, learn from me, sell anything you made from my recipes, and want to see Wild for Nature grow even more, I'd be thrilled if you'd consider buying me a coffee! It works as a one-time or a monthly donation of $3. You can also get beautifully designed PDFs with a series of recipes and other resources I publish there, to help you learn and get creative at home! I can then use that money to further develop and grow Wild for Nature and you can help me continue with wild creations and resources!