Some cosmetic ingredients just have the wrong sound when you first hear about them, but you can't know for sure until you give them a chance!
Cetyl alcohol is one of such ingredients! Sounding strange, many want to avoid it just because of its unfortunate name, but for no reason! If you've been living in such confusion, prepare to rediscover cetyl alcohol uses in cosmetic recipes!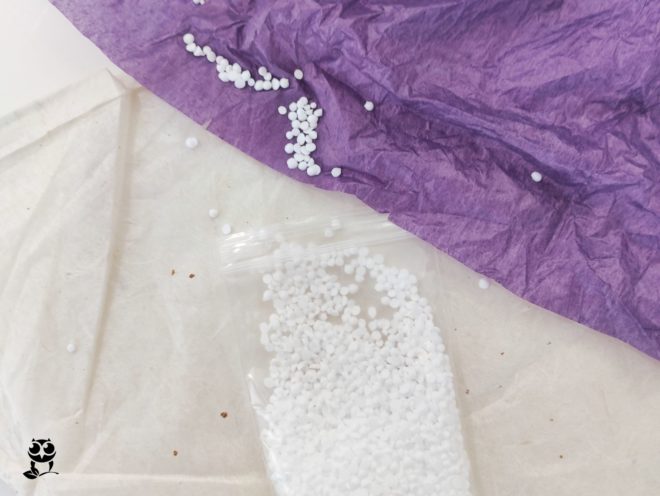 Getting my bag of cetyl alcohol for my skincare recipes was a long time coming. I was skeptical at first because, well, the name…alcohol doesn't sound appealing and it can quickly be confusing for people, myself included.
But luckily, it's far from the truth. In fact, it was love at first try!
Let's have a look at what this little thing really is and 10 ways to use it in your homemade skincare recipes!
What is cetyl alcohol?
Cetyl alcohol is a softening and a thickening agent. It's fatty-derived alcohol, but don't you worry about the alcohol part because it's gentle to the skin and it doesn't dry it out.
What does it do in skincare?
Now that we covered what it is, keep in mind that cetyl alcohol does all the good things for your skin: it helps to maintain it smooth, but that's not the only reason to include it in your recipes. After all, we have oils and butters for that.
Cetyl alcohol improves the emulsion (and other types of skincare products) in a way that it makes it creamier and smoother. It improves its texture, plus it doesn't weigh the skin down as waxes and heavy butters do. On the contrary! It gives a smooth and slippy finish to products. It thickens them but without that tacky waxy feel.
A bonus? It has a long shelf-life (normally) and a little goes a long way, so it makes it one of the more affordable ingredients in skincare. It's not necessary to use it though, but I highly recommend it!
Top 10 Recipes With Cetyl Alcohol
Let's have a look at all the different ways to use cetyl alcohol in your DIY beauty recipes!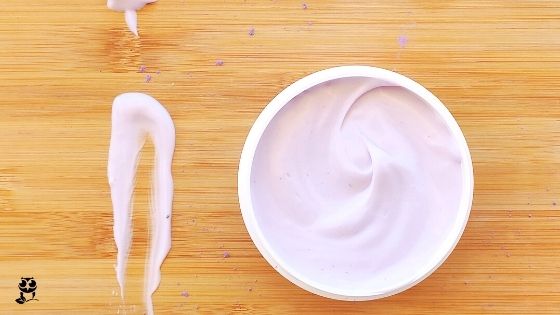 Used in body butter, cetyl alcohol can help counterweight the heavy oils and butters; like a wax would but without any additional heaviness, especially since this is a summer body butter. The butter comes together nicely, keeping the consistency even on hot summer days, resembling a creamy whipped topping for a decadent cake!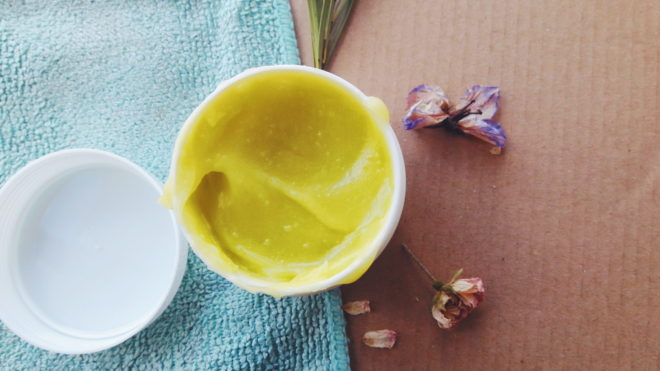 This is an amazingly creamy balm that not only washes away with water but removes minimal makeup too! Cetyl alcohol helps to thicken it up, turning it into a lovely cream that emulsifies when it comes into contact with water. Could you make this without CA? Probably. But the consistency wouldn't be the same!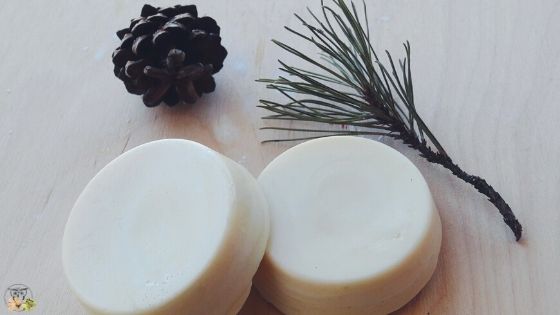 A creamy body butter bar I made for the last-year holiday season was to die for! It combines lovely cupuacu butter, which leaves the skin smooth and soft, macadamia nut oil to nourish dry skin, and cetyl alcohol, which gives it a soft and lovely slip! The butter bar absorbs into the skin quickly, giving it all it needs during cold and dark winter!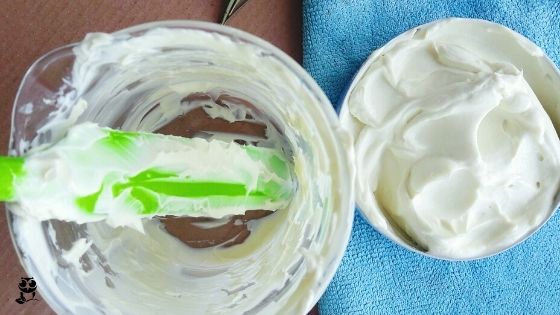 Creamy, healing, nourishing, and pleasantly thick; this is a perfect hand and body cream for all who need an extra kick of nourishment in winter! I used cetyl both to thicken it up and help Olivem1000 a little, but also to counterweight heavy shea butter and olive oil. The end product is creamy and appropriately greasy with a lovely slip.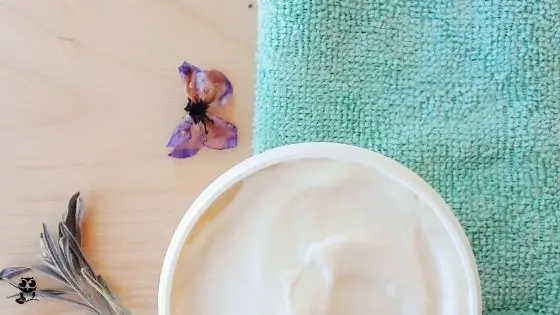 A more advanced formula with plenty of ingredients, this cream is absolutely gorgeous for a few reasons: because it holds its consistency and appears rich and creamy at first sight. But when you apply it, it sinks into the skin like water, getting absorbed very fast and leaving no greasy marks anywhere in sight, all thanks to cetyl alcohol!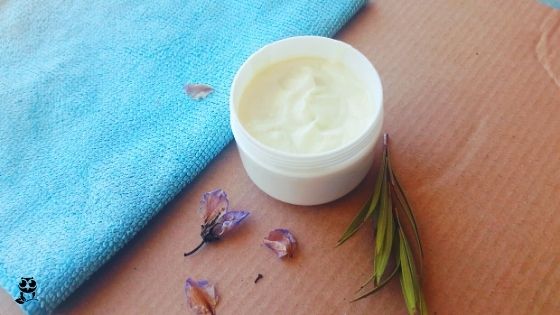 Just to thicken the cream and improve its texture and consistency, I used CA and it already makes a huge difference even though we're not using a lot! The moisturizer is creamy and just greasy enough with rich shea and healing hemp oil for your skin to love it!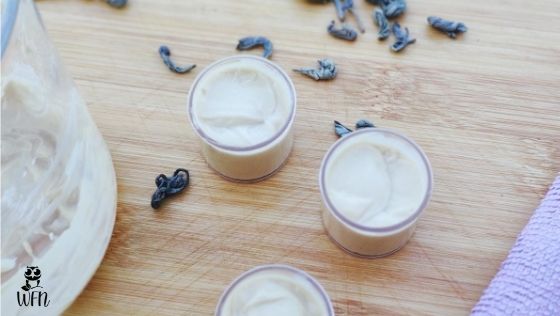 Cetyl alcohol isn't in the spotlight in this recipe, but the cream wouldn't have the same consistency without it. I used it to thicken it up and to provide smooth silky slip, making it a lightweight and non-greasy facial cream with hydrating and antiaging properties that come from hyaluronic acid solution and green tea extract.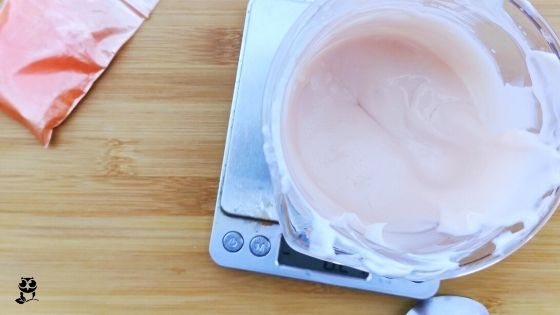 I used a different emulsifier here, namely Phytocream2000, which can make lightweight, but slightly runny emulsions. To help it thicken up and improve the consistency, cetyl alcohol was a must. That way, I was able to keep my lotion in a normal container instead of a flip-top or pump bottle (yes, cetyl makes a difference!).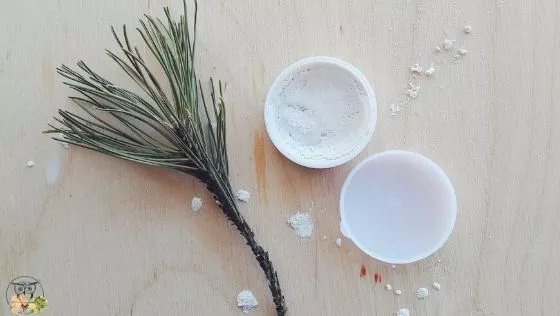 I'm not a fan of waxes in my skincare. I dislike the tacky feel and I would substitute them with other ingredients if I only kept hard brittle butters at home more often. Because I don't, I have to find other ways to bring the use of waxes to a minimum. Hence, cetyl alcohol in this DIY luminizer, to avoid greasy and sticky feel on my cheeks.
Help support Wild for Nature
Many of you have asked if there's a way to help support Wild for Nature. I've signed up for Buy Me Coffee. If you love what I do, learn from me, sell anything you made from my recipes, and want to see Wild for Nature grow even more, I'd be thrilled if you'd consider buying me a coffee! It works as a one-time or a monthly donation of $3. You can also get beautifully designed PDFs with a series of recipes and other resources I publish there, to help you learn and get creative at home! I can then use that money to further develop and grow Wild for Nature and you can help me continue with wild creations and resources!