Commercial facial cleansers can be full of either nasty ingredients or ingredients that irritate or damage the skin. But it doesn't have to be this way. In fact, you can make a natural cleansing balm at home with only a few ingredients!
Apart from the fact that it comes together easily, our DIY cleansing balm with emulsifier does the job of cleansing the skin well. It's a divinely creamy thing that melts on the skin, leaving it smooth, cleansed, and fresh!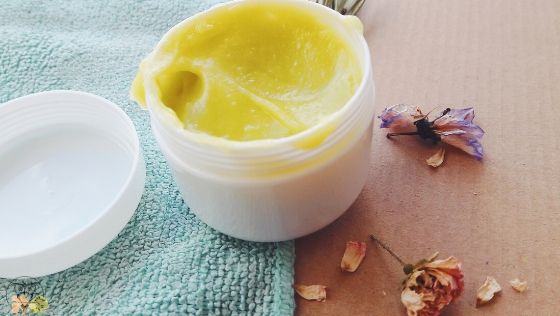 Today, we're starting with a new recipe series that will be more advanced than the Arctic Illuminating Series we did in November and December. We'll be emulsifying a lot of the products and it'll be fun!
But this series won't just be fun; it's meant to heal, nourish, and protect the skin in the final twitches of cold winter.
The ingredients you'll see in this recipe are the core ingredients of the series. We'll be working with creamy shea, wonderful hemp oil, and the chamomile infused olive oil. so far, I have about 8 recipes planned for you, but we'll see how that goes (perhaps I'll make one or two more so that you can make the most of your ingredients!).
Now, let's talk about this gorgeous cleansing balm. As you can see in the photos, it's very creamy. It spreads easily on the skin; I like to think that it's slightly similar to a whipped body butter in consistency, but it doesn't leave any greasy traces behind as I've included both, an emulsifier and a solubilizer into the recipe.
Overall, this homemade cleanser is…
Easy to make and beginner-friendly
Comes together in under 30 minutes
A little goes a long way
Removes minimal makeup
Affordable
Creamy
What is a cleansing balm?
Cleansing balms are normally rich and creamy cleansers that effectively remove dirt, impurities, and even minimal makeup. The best part about them is that they're not drying. They don't strip the skin of its natural oils.
The cleansing balm we're making today was designed with that same idea in mind. I wanted something creamy that would pull away dirt and other stuff hiding on our faces, but without drying out the skin additionally. After all, I didn't want the balm to contribute to extra dryness on my skin, especially now, in the wintertime.
These types of cleansers leave the skin soft and supple, helping it to maintain its moisture at the same time.
How do you make a cleanser balm?
This balm comes together easily. We'll weigh, melt, and pour the ingredients, and that's about it!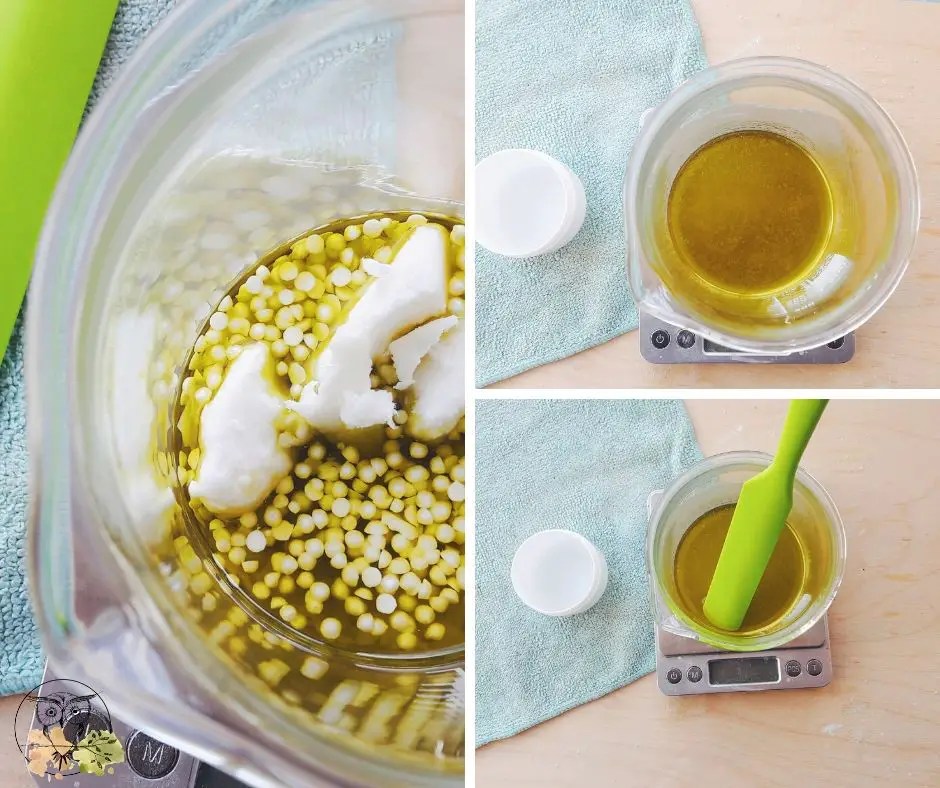 Since it uses chamomile infused olive oil, I'll assume you've prepared it if you read the newsletter from last month. If you don't have it, you can either buy it or make an infusion yourself at home. To learn more, see this article on how to make it.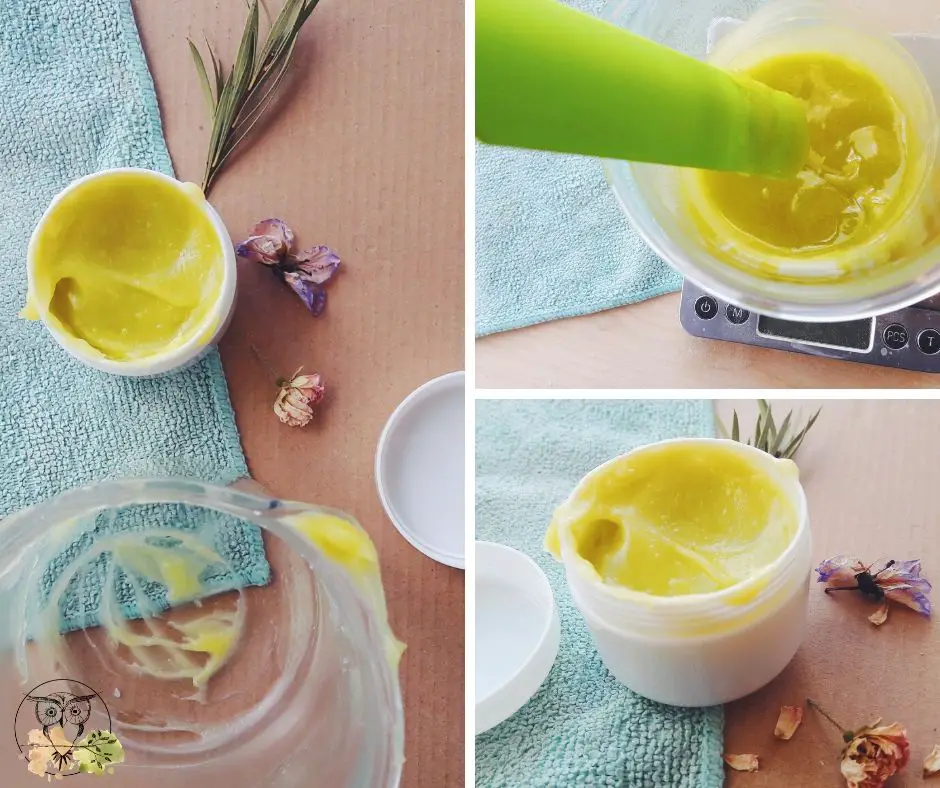 In this new series, we'll be working with an emulsifier Olivem 1000, which is also an emulsifying wax (even though that's still not 1000% certain by everyone in the skincare business) and a solubilizer, which is completely new to the blog: Polysorbate 80.
Both of them are essential for this recipe (and the majority of others in the series). They help to bind oil and water on our skin, removing the oily part of the cleanser along with the dirt and other stuff we have on our faces, making it easy for us to cleanse the skin and wash off the product and impurities. Olivem 1000 is more expensive than Emulsifying wax NF, but I have loads of it at home, so it only made sense to use it effectively.
Oils and shea butter bring together a lovely yellow-greenish color and for a touch of freshness, I added lemongrass and cedarwood essential oil blend into the mix. The balm smells lemony and fresh from lemongrass, with a hint of warm woodsy scent from cedarwood.
I've used refined shea butter so I was able to choose the scents I preferred without the unrefined shea scent messing with that. you can use unrefined option though if that's what you have at home or prefer.
This is an oil-based recipe, so it's free of any preservatives. The product will last a couple of months on the shelf, but make sure not to splash it with water to prevent the growth of mold and bacteria.
What I like to do is take half a teaspoon with a clean, dry spoon (or my fingers), and close the jar with the balm before splashing my bathroom with water.
This recipe makes 45g of the cleansing balm; I store it in a 50g container.
How do you use face cleanser balm?
There are a few options on how to use this Olivem 1000 cleansing balm. You can either massage a small portion (a larger pea-size) into your skin and wipe it off with a damp cloth. The second option is to wet your hands first, take a bit of the balm, and massage it between your fingers until it starts melting. Then,  apply it to your skin in gentle circular movements.
Do you wash off cleansing balm?
You could try washing your face with water after applying this balm, but I prefer removing it with a damp and warm cloth. Still, water would work fine, but make sure to use lukewarm to warm water when rinsing it off.
Does this cleanser remove makeup?
This could be called shea butter makeup remover since it removes minimal makeup. I don't wear a lot of makeup, but I've tested it with waterproof mascara and eyeliner and it effectively removed both. But I wouldn't expect this recipe to make a complete makeup melting balm even though you're welcome to give it a try and report on how effective is it when battling with layers of makeup!
Have you made this? Tag us on Instagram #wildfordiy!
Stay Wild!
-Kat