Suffering from colds and flu? Looking for a natural way to soothe your mind and body, improve your sleep, and minimize the nasty and tiring effects of flu?
Shower steamers are an affordable and easy way to bring the soothing effects of aromatherapy into your shower, whether you're battling with a cold or not. But today, I'll show you how to make a soothing essential oil blend and improve your wellbeing while you're sneezing and moping around your house, dragging that cold behind you.
Ready? Let's get started!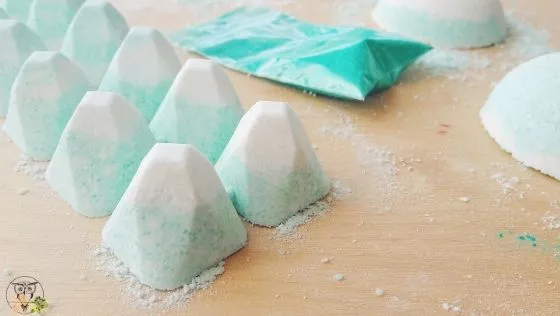 A bad case of a cold caught up with me last week. Ugh! Between chugging down hot ginger tea with lemon and oranges, and sneezing my way around the living room feeling like a living zombie, I was trying to figure out a solution to improve my current-state-of-being somewhat.
After moping around, feeling sorry and annoyed with myself, it finally dawned on me: I desperately need a hot shower. Ideally, with aromatherapy shower steamers that will help me relax, unwind, soothe the cold, the headache, and ideally prepare me for early nap time.
After all, after my long obsession with shower steamers (I made woodsy steamers, shower bombs without citric acid, and shower fizzies with Epsom salt, and many others in between, in the privacy of my own kitchen), it only made sense to whip up these beauties to soothe my cold.
So I pulled all the most potent essential oils from my DIY cabinet, and there we have it: homemade shower steamers for colds! These are divine and have effectively managed to tick all my demanding boxes; they helped me relax and nap better, they're very soothing for a stuffed nose, sore-ish throat, and someone who doesn't handle colds too well!
Suitable for beginners
10000% vegan
Easy to make
Soothing for cold
Relaxing for the mind
Budget-friendly!
How do you make a shower soother?
A shower steamer, or in this case shower soother, is very easy to make. The process requires some weighing, some mixing, and some packing. That's more or less it!
Combine the powders and stir well. Then, we weigh the water and combine it with essential oils.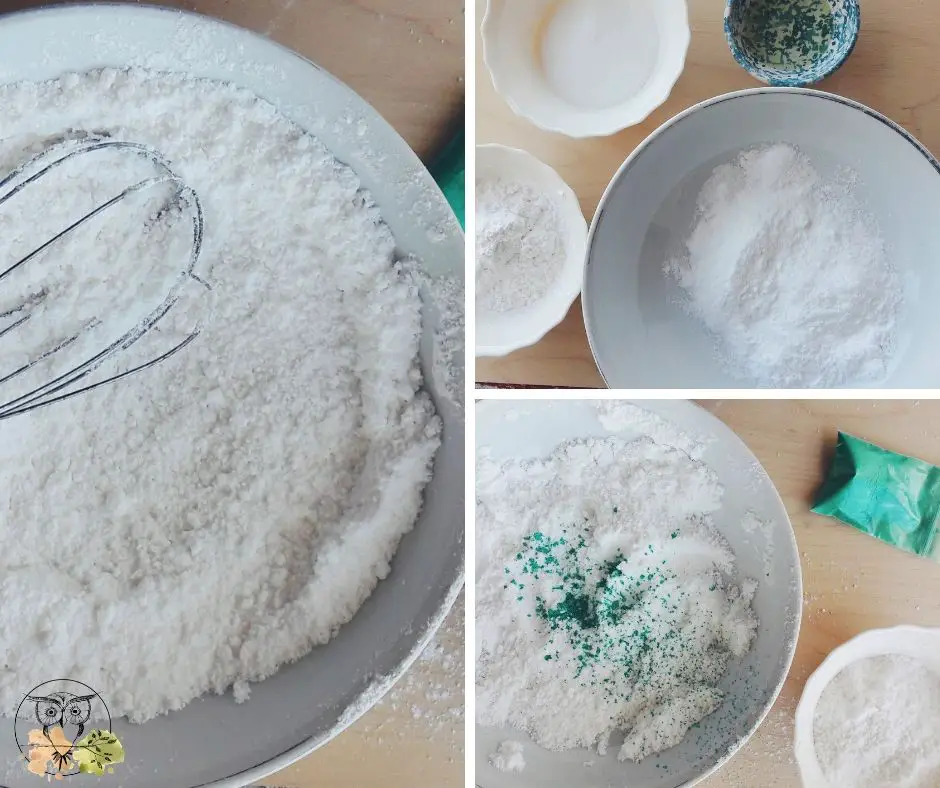 While slowly pouring water into the bowl, mix thoroughly until you get a paste that resembles wet sand and easily stick together.
Optionally, now's the time to add mica powder if using and stirring one more time before we begin packing the mixture into the molds.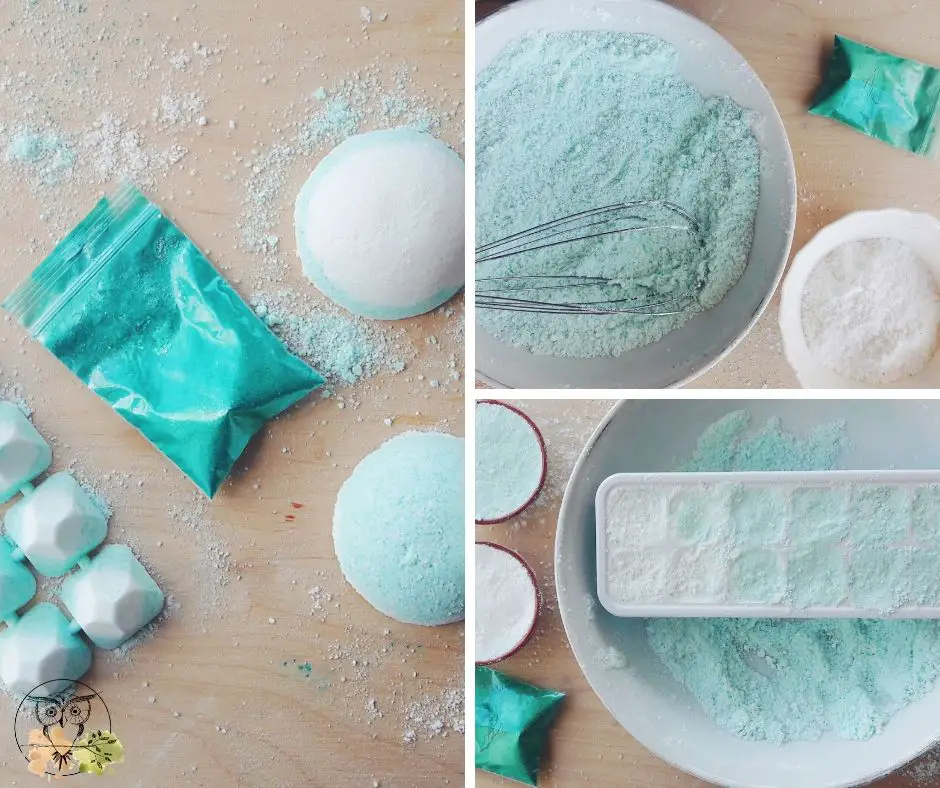 Regarding molds, you can use anything you'd like; I don't like to use silicone molds because they're too bendy, but it's up to you! Half a bath bomb mold works just as fine; you could also try these cute mooncake molds (I've had my eyes set on these for a while now), or smallish cups (see what I use in the photo). Dig around your kitchen until you find something that works if you're really trying to stick to a maximum budget!
In terms of essential oil blend for colds, I was trying to avoid the classic eucalyptus and peppermint combo, so you'll find this one to be a bit more diverse. I've used a blend of 4 essential oils and my sinuses, my head, and I, we all love it.
I browsed around a bit to diversify the mix, so I found camphor, cinnamon, and wild orange essential oils to go together very well. Camphor is soothing, cinnamon is warming and relaxing, wild orange tones down their spicy scents effectively, and eucalyptus just had to be to make it all better.
I felt really good after using one shower bomb with this blend, but I don't want to you think that I'm just philosophically romantic here. I've done some digging, and here's what resources tell us about these essential oils:
Camphor essential oil can improve breathing difficulties during a cold, relieve congestion, and soothe coughing. It also helps to improve sleep, so adding it into a mix made sense; using one shower bomb before bedtime was beneficial; much more than I thought it would be!
This 2012 study confirmed that cinnamon essential oil (along with clove and wild orange) helped reduce up to 90% of viral molecules in patients. This is a spicy yet warming oil, which is why I threw it into the mix; I wanted to minimize the chills that come with cold and flu.
Eucalyptus essential oil is refreshing, improves breathing due to its component eucalyptol, and it's a natural remedy for sneezing and coughs. That's why it's a handy thing to keep around when you're trying to minimize flu and cold symptoms.
Wild orange essential oil helps to tone down the potent essential oils in the mix, but that's not why I used it in the first place. It's citrus, so I believed I needed a kick of uplifting effect since I was feeling pretty…meh. Apart from that, it's also effective for cold because it helps to deal with the mental aspect of it; it soothes stress and nervous tension, and it improved my overall sleep.
And that's all for now. Let's get to the recipe and help you get better!
Camphor & Wild Orange DIY shower melts for colds
Ingredients:
Process:
Weigh all the ingredients
Combine citric acid with baking soda and tapioca flour
Stir well until the ingredients are well mixed. Be careful to stir slowly, or you'll end up with tapioca powder in your nose. Not too pleasant!
Combine water with essential oils
Take your whisk and slowly pour water and EOs into the mixture bit by bit
Whisk the mixture vigorously to evenly distribute water
Once you get a paste that stays in a lump, your mix is ready
Divide the mix into two parts. Leave one part white and add mica powder to the other part of the batch. Stir well
Fill the molds with the paste (using a bit of green part and toping that with white part) and make sure to pack them well
Let the steamers sit in the mold up to 1 hour to dry
Then, take them from the molds and let them air dry for another hour or so
Store them in an airtight container
To use: take one steamer and place it on the shower floor away from the direct water stream. Sprinkle it with water and let it fizz away!
Notes:
If you believe the essential oils are not strong enough, add a drop or two on the steamer just before you use it
If you use too much water, the melts will turn into puffs of baking soda. They won't fizz and they're pretty useless in my experience
I've provided the exact amount of ingredients to make the steamers come together nicely.
The large steamers weigh about 55g each (you can use these twice if you take very quick showers)
The small steamers weigh about 9.50 each (one time use)
The steamers I don't use in one go, I set out to dry completely and store them in an airtight container. when I want to use them, I add a few extra drops of EOs on them to boost the scent
How do you store shower melts?
If you want the steamers to stay potent and effective, keep them in a clean dry jar, stored away from humidity or water, as well as direct sunlight and heat source.
How do you use a shower bomb for colds?
You can use shower melts for colds the same as you would any other shower melts. Take one bomb and place it on the shower floor, away from a direct water stream. You can also hang them in an organza bag; that way you'll keep the aromatherapy scent closer to your nose and reap more effects from it! Sprinkle the shower bomb with water and let it fizz away and release the scents.
Shower melts for colds: do they really work?
Shower melts are an incredibly effective thing to make especially when you don't have any medicine at home or you're too ill to even leave the house. You can add other essential oils you prefer (peppermint seems to be everyone's favorite); these steamers are easy to make and provide soothing and calming effects on a tired mind, full of flu symptoms.
These steamers can be made in no time; you'll have to wait a couple of hours to use them, but you can whip them up in no time. Mica color is optional; my original ones from last week were plain white. I wanted to dress them up a bit for the blog.
I've used the complete batch in a few days and I was thrilled to discover that these steamers helped me relax and sleep a bit better. The combination of camphor, wild orange, and eucalyptus is something I've never tried before, but I did have a lot of camphor oil to use, so I was happy to finally have put it to good use.
What's your preferred method to treat colds at home?
Stay Wild
– Kat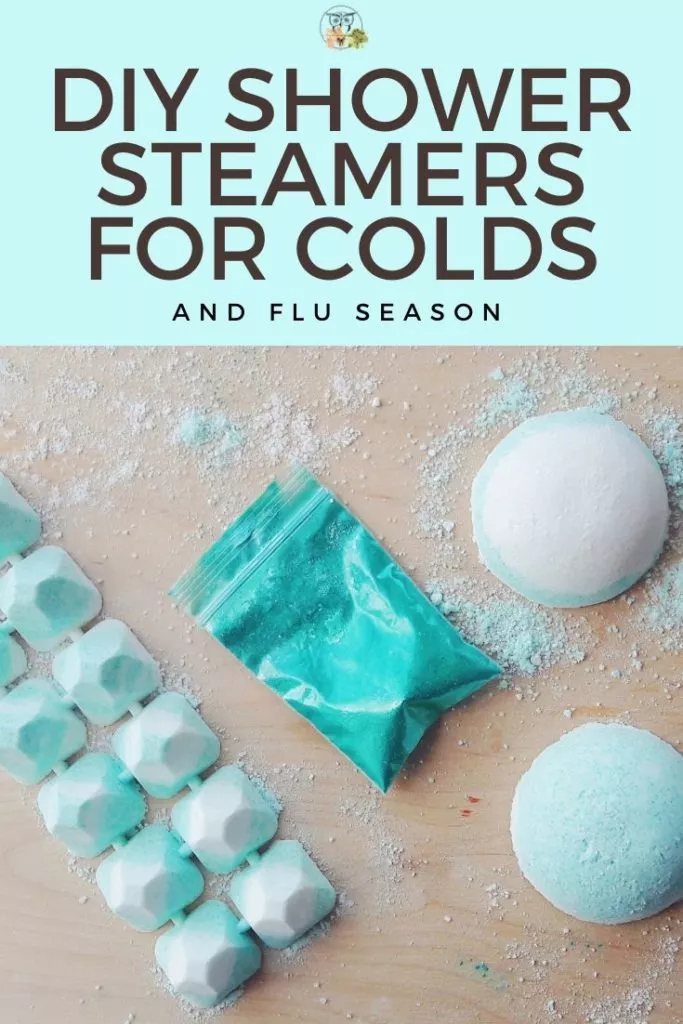 Help support Wild for Nature
Many of you have asked if there's a way to help support Wild for Nature. I've signed up for Buy Me Coffee. If you love what I do, learn from me, sell anything you made from my recipes, and want to see Wild for Nature grow even more, I'd be thrilled if you'd consider buying me a coffee! It works as a one-time or a monthly donation of $3. You can also get beautifully designed PDFs with a series of recipes and other resources I publish there, to help you learn and get creative at home! I can then use that money to further develop and grow Wild for Nature and you can help me continue with wild creations and resources!