Looking for affordable and creative Christmas gift ideas in 2020? Discovering homemade gifts that are budget-friendly and unique isn't easy! I struggled with Christmas presents every single year until I decided that DIY skin care is the only way to go!
That way I'm having fun, I get to try things I otherwise wouldn't, and people are usually impressed and more than excited over heartfelt homemade gifts with a personal touch. Buying presents is easy and it can break your wallet. Let me show you gifts you haven't thought of yet, and get creative!
Ready? Let's get started!
What can you make for Christmas gifts?
Well, there are dozens if not thousands of options that you can focus on and make yourself. We're diving into a world of DIY skin care and I'll help you find the best gifts for her and him, whether it's for your mom, nephew, brother, uncle, or friends.
If you want to make products in bulk, I recommend you give my Arctic Illuminating Collection of Recipes a try! You can get it for a smallish fee (which I use to stock up on ingredients and in turn publish more recipes here), and I guarantee you'll love it! Here's what it includes:
8 recipes (two were never published on the blog)
lovely PDF with recipes and how-to description
a complete guide to ingredients (short intro, their benefits, and uses)
nifty tips on substitutions
a list of equipment you'll need to make the recipes
a complete list of ingredients, the recommended amounts, and where to get them
DIY skincare is a fun way to get creative and it allows you to stay within a budget, and my recipe series is pretty much the easiest way to get around saving money and getting to know your ingredients while having loads of fun!
DIY Christmas Gifts 2020: How To Gift Your Homemade Skincare
Let's have a look at the detailed list of products you can make this year!
And don't forget: make sure to bookmark or pin this article, as I'll be updating it until the last few days before Christmas with new recipes and suggestions!
DIY Shower Steamers
Shower steamers are awesome because:
Cheap and easy to make
Great for amateurs and newbies
Only require a handful of ingredients
Can look gorgeous and professional
Make great gifts
Pack aromatherapy properties on a budget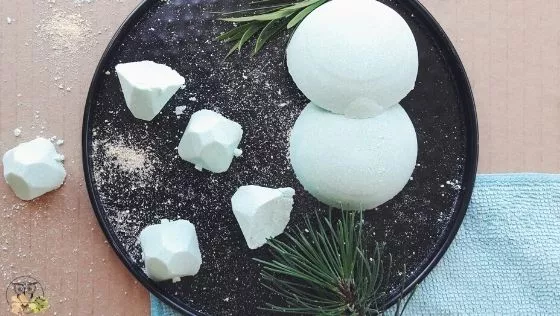 As a part of my woodsy series, these shower steamers are easy to make, gently fragrant (think autumn woods) and very budget-friendly. You can make them in no time and store them in an old mason jar. Add a green ribbon and sticker to the jar to make it look gift-appropriate!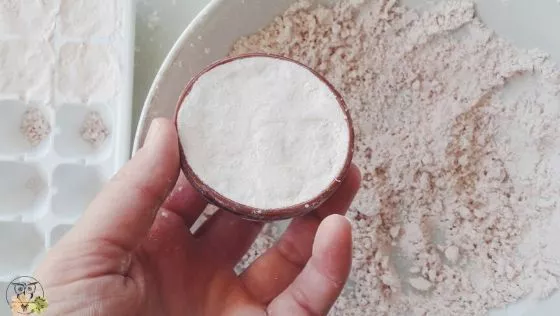 These are a part of the Shimmer series and are made without the citric acid. You'll need baking soda and some sort of starch to make them. Bronze mica powder makes them gift-worthy and it won't stain the shower floor. It will bring cinnamon spice into the bathroom with a lovely EO blend, perfect for the holiday season.
Homemade Facial Skincare Recipes
Facial skin care can be incredibly versatile but it doesn't have to be expensive. You can make wonders with a few butters, oils, and hydrosols. I love them because:
Easy to make
Can be effective with few ingredients
Great for beginners
Make a lovely gift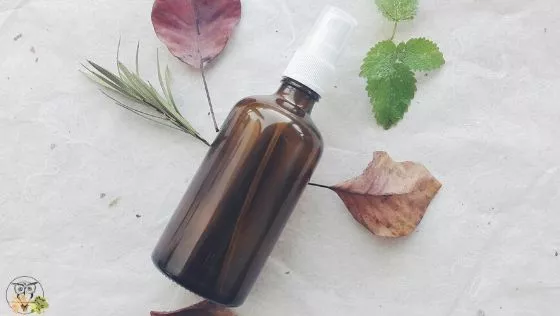 Calendula toner is great for cold and hot months as it provides hydration for the skin. It's soothing and effective with straightforward ingredients that don't require any chemical knowledge. You combine the ingredients in a bottle, shake it well, add a sticker to it, and it's ready to be given away!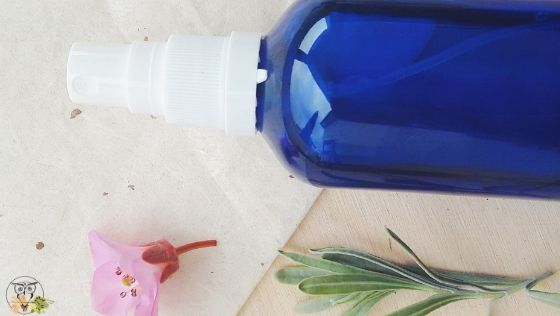 This is one of my favorite recipes on the blog. I use it all the time, no matter the season or time of day. It's hydrating, the beautiful scent comes from rose hydrosol, and everyone can use it since it contains ingredients that don't irritate the skin.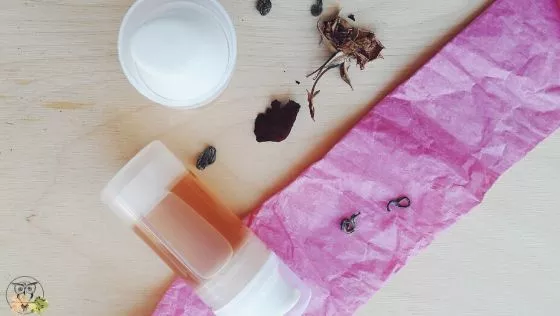 This is one of the best examples of how DIY skincare enables you to make products without breaking the budget. Once you make the HLR solution, you can use it in other recipes as well! This serum hydrates the skin, slows down the signs of aging, and makes the skin soft, smooth, and supple. You'll need more ingredients to make it, but you can give it all away as a little goes a long way (think 30ml bottle per gift)!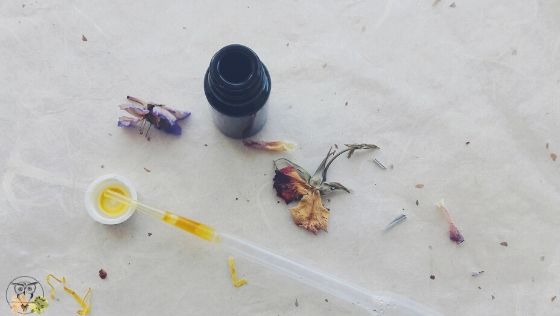 A lovely and effective lightweight facial oil with a combo of oily-skin approved oils. I use this quite often because it absorbs into the skin quickly and it leaves it smooth and soft. It's best used in combination with a cleansing balm and a facial toner. Adding a DIY face lotion into the mix would make it all just oh so luxurious.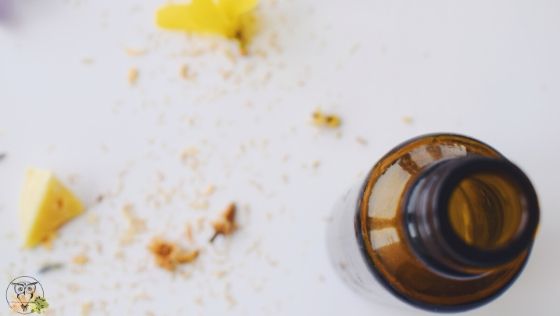 For dry skin that needs additional protection and nourishment during winter, this rosewood facial serum does the trick. It's a blend of camellia, safflower, and evening primrose oil and it forms a protective barrier on the skin, preventing any further loss of water. This is a perfect but rich and thick serum for cold winter nights.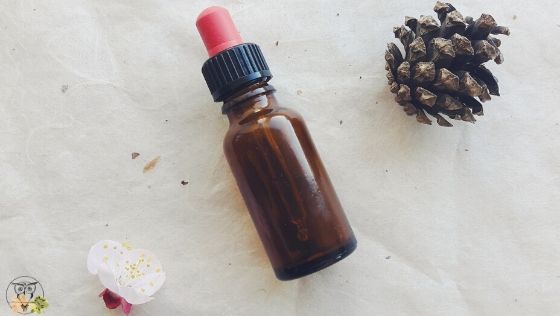 Struggling dark circles? This facial oil is perfect for that. Not only it nourishes the skin, but it also helps to minimize dark circles with regular use and boost circulation. Oh, and helichrysum oil gives a lovely herbasceously floral scent to the oil!
Homemade Body Scrub Recipes
Body scrubs are usually very easy to make. They're a completely natural and easy way to tackling dry, chapped, dull, and tired skin. You only need a few ingredients to make them gorgeous and decadent, and boost their appearance with a dash of mica for color and your favorite essential oil for scent!
Here's why I love them:
great for beginners
make excellent gifts
budget-friendly
very versatile
easy to make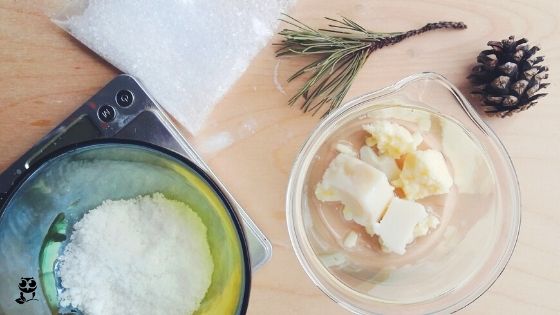 A slightly illuminating but decadently whippy, this body scrub is a must for all who want their skincare 100% natural and effective at the same time. It contains healing Epsom salt, creamy cupuacu butter, and a few other touches you won't easily overlook!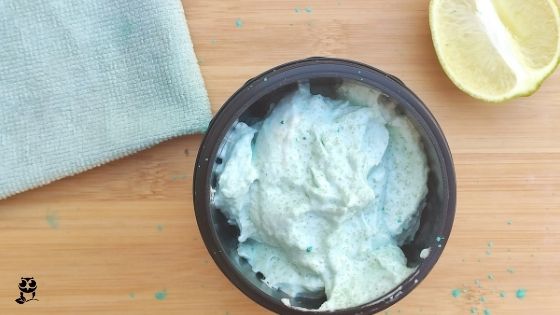 My summer love, coconut-based body scrub emulsifies nicely on contact with water and it washes away easily. But mind you, it doesn't leave your skin dry and dehydrated. On the contrary! It leaves is soft, smooth, and glowing, while washing greasy reside effectively from your bath floor!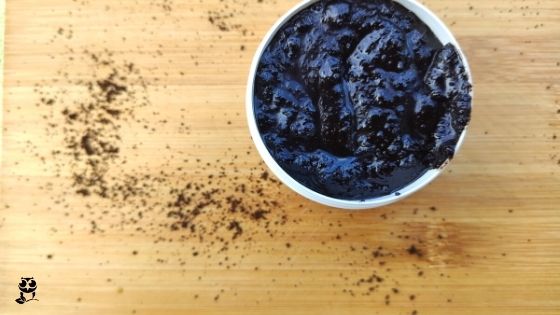 My latest obsession, a coffee scrub, paired with warming autumn scents is an excellent option for all who love all things fall and coffee! Nourishing coconut oil and healing pumpkin seed oil are the base of the recipe, and the best part? It washes away with water and leaves no death-trap on your shower floor!
Homemade Body Butter Recipes
Body butters make great gifts and everyone loves them. You don't need a lot to make them decadent and beautiful. They're especially welcomed during the long cold winters since they provide the skin with nourishing components but making it soft, smooth, and fragrant at the same time. Add a dash of mica for a pop of color, and they'll be a huge hit!
Here's why I love them:
great for beginners
make luxurious gifts
versatile and creamy
easy to make and to boost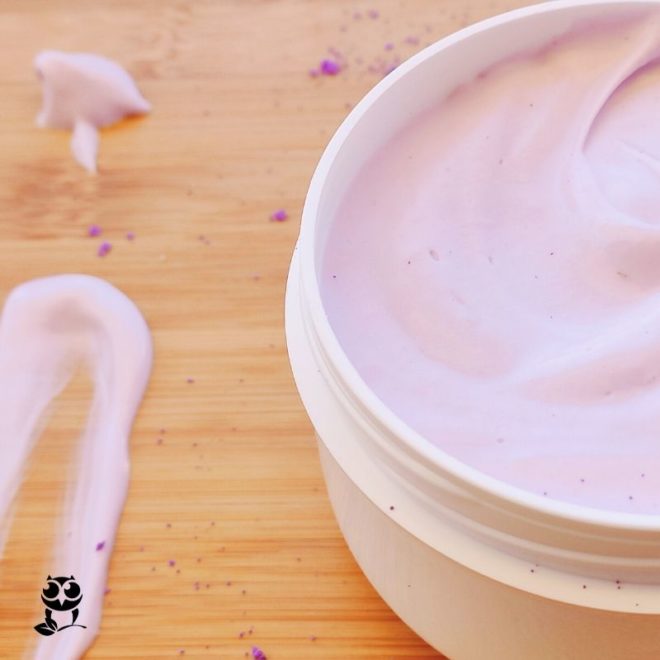 This has been a hit of the summer; the butter is easy to make but decadently creamy! It has a smooth, yet whipped-cream like texture that you'll find it impossible to resist! I gifted a few of these and they were always a hit, especially when your girlfriends need a bit of color in their lives! It comes together nicely and ylang-ylang essential oil easily causes a severe floral addiction! *wink*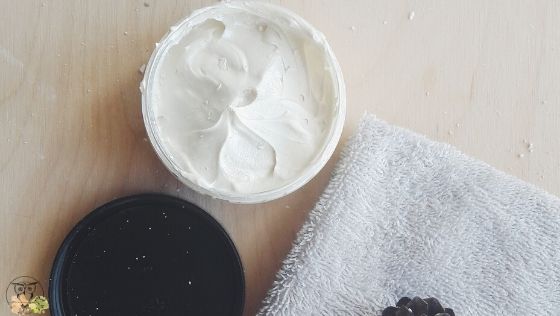 This is a gorgeous winter fairytale body butter you can make at home easily and it smells like one too! A blend of sweet, spicy, and warm, I can't get enough of the scent. The pearl mica powder brings it all together and the butter leaves the skin illuminating, soft, and smooth.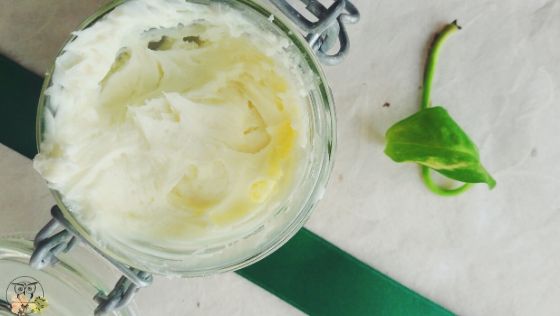 While this one was designed to help firm skin, the ingredients are straightforward and it's easy to make it. It's on the rich side with a blend of carrier oils, but the essential oils are all about floral and fresh, and uplifting.  Mango and shea butter are a great base for this butter that combines two different carrier oil and it comes together quickly. You could add a bit of mica for a pop of color if you so desired.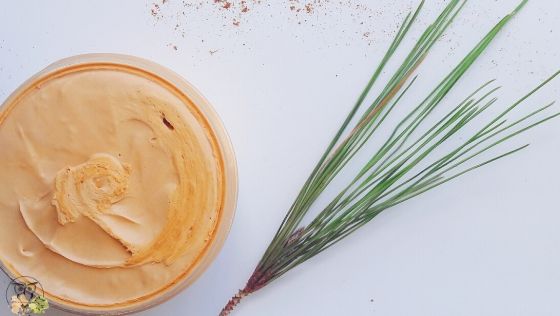 One of the biggest hits on the blog, this body butter has a lusciously autumn scent with spicy cinnamon, fresh grapefruit, warm cardamom, and woodsy cedarwood. You'll need two butters and two carriers to make it, along with a bronze mica powder to give it that shimmering effect!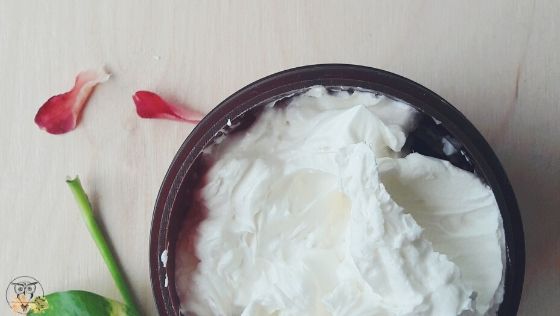 While it was designed to nourish summer skin, I decided it's way too heavy for summer and a perfect thing for winter! You could add a bit of mica powder to complement the decadent scent of cocoa butter and its rich chocolate scent. I've paired it with sweet orange essential oil, but you can choose anything that suits your nose!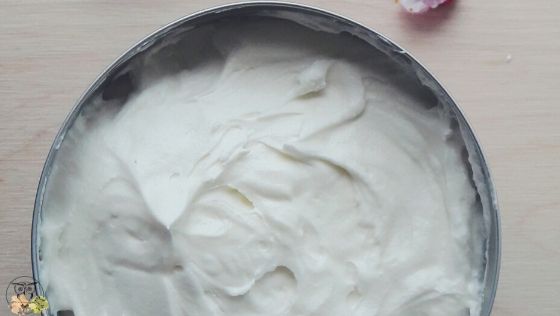 This was my first body butter recipe that I still love to come back to. It's divinely creamy with a blend of shea butter and coconut oil! This one is great for anyone who needs an easy butter with only a few ingredients (you probably have some in your pantry as we speak). Spice it up with a pop of color or use your favorite essential oil blend; the recipe is very flexible!
Homemade Body Lotion & Cream Recipes
If you want to take your DIY skincare recipes to a new level, you can make lotions and creams, which are essentially emulsions, where we combine water and oil-based ingredients to make hydrating, moisturizing, and creamy products. Just like with body butters, you can easily boost these with a dash of mica, to add color, and choose essential oils for lovely scents. You will need some skills to make these, but if you've made any before, the recipes below should be easy!
Here's why I love body creams & lotions:
they can be adjusted to your own needs
make lovely gifts
cheaper and higher quality than commercial products
can be modified with color and scent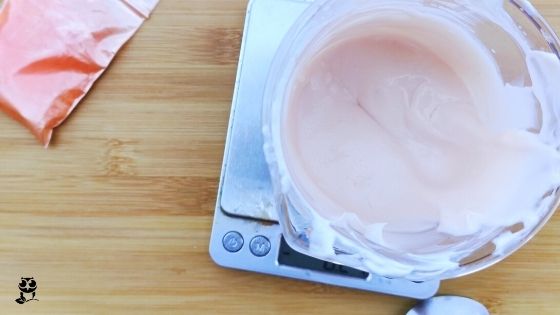 Fragrant and lightweight, this body lotion is quickly absorbed and leaves the skin soft, nourished, and smooth. A pleasant scent of cocoa butter pairs well with grapefruit essential oil, but any citrus-based essential oil would work very well with it; think sweet or wild orange!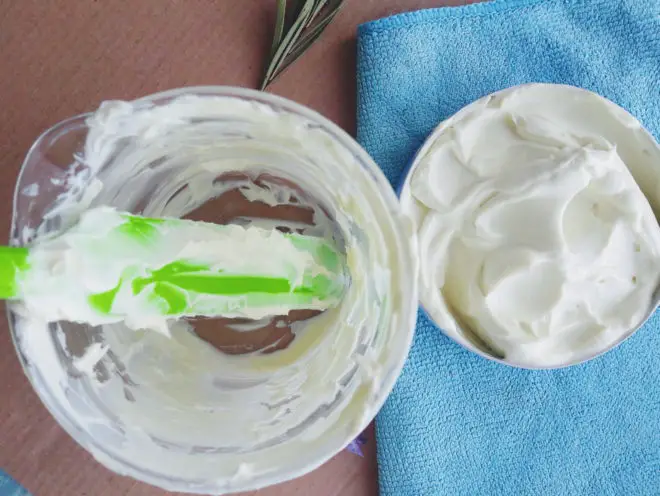 A part of my Hemp &Shea recipe series, this is a perfect solution for all, who're struggling with dry skin during the cold months of the year. The recipe is suitable for advanced DIYers, but your skin will thank you if you make it since it contains healing hemp seed oil with nourishing shea butter, and calming chamomile-infused olive oil!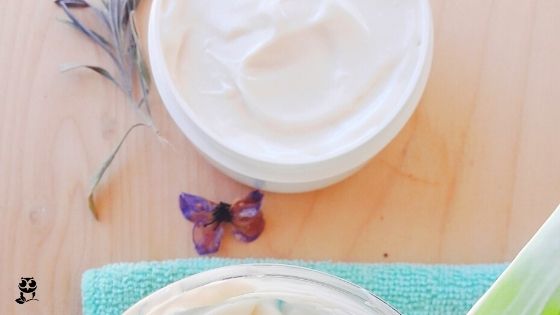 Originally formulated for a dear friend who lost a lot of weight, this skin-firming body cream is easily absorbed without leaving any greasy trace. It makes the skin soft and smooth, with a blend of ingredients that were shown to boost skin elasticity, and reduce cellulite! Most of the ingredients you probably already know, but some may come as a surprise! If you think this recipe is too challenging, you can always try to make this Skin-Firming Body Butter instead!
Tips on how to save money on DIY gifts
Buy ingredients and things in bulk. Make a list before you order and make sure to include everything you need there. That way you save on delivery, additional fees, and time you spend ordering.
Don't buy more than you need; it's easy to get carried away with pretty and special ingredients that you've never tried before. Stick to what you know when making unique Christmas gifts.
Use old boxes you have at home and dress them up in old wrapping paper. That way you'll avoid spending money on new packages and paper. Take old ribbons, washi tape, and stickers to decorate boxes and personalize them
You don't have to buy new jars for body scrubs, shower melts, and body butters. Thoroughly clean the ones you already have at home, dry them, and use them to store in those freshly made products. Decorate them with a ribbon or two, a sticker, and they'll look as good as new.
What creative DIY Christmas gifts 2020 do you have planned for this year?
Help support Wild for Nature
Many of you have asked if there's a way to help support Wild for Nature. I've signed up for Buy Me Coffee. If you love what I do, learn from me, sell anything you made from my recipes, and want to see Wild for Nature grow even more, I'd be thrilled if you'd consider buying me a coffee! It works as a one-time or a monthly donation of $3. You can also get beautifully designed PDFs with a series of recipes and other resources I publish there, to help you learn and get creative at home! I can then use that money to further develop and grow Wild for Nature and you can help me continue with wild creations and resources!