Good morning! Winter stated biting my nose and tips of my fingers, so I figured it would be high time for some homemade winter skincare.
And so I made a nutritious and delicious whipped body butter which is the easiest thing ever. It's nourishing, creamy, and 100% vegan!
Let's get to it!
How to make your own creamy whipped body butter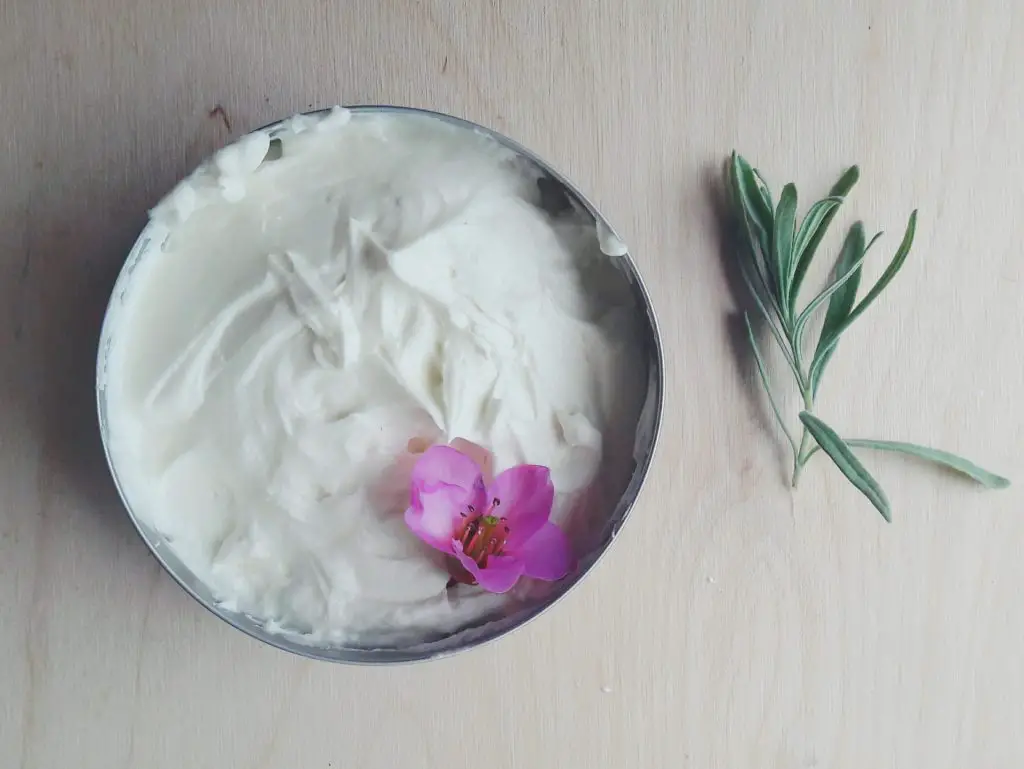 We've all seen photos of fluffy body butter at some point, wondering how to make it and wanting to have it at the same time. Well, now I have finally decided to post my own recipe of this creamy homemade whipped body butter, and I'm sure you'll want to try it. Why? Because:
It's pure vegan (no beeswax)
Made with only organic ingredients (that are nutritious, delicious and great for the skin)
This butter requires only four ingredients (that you may already have at home)
It will only take you about 20 minutes
Coconut oil
Okay, I know. Coconut oil is my favorite, and your favorite and everyone's favorite. I've written about coconut oil before and I probably will write about it even more. Because it's just that great. And I could not have made my whipped body butter without it. Period.
Coconut oil contains tons of benefits for our bodies and our skin and hair. It has anti-inflammatory, antibacterial properties. It boosts skin recovery, healing and it nurtures and hydrates the skin. It is a natural remedy for many a thing, so if you want to know more, have a look at how to use coconut oil as a hair mask and how to use coconut oil for better dental health with oil pulling.
Shea butter
With its anti-inflammatory and antibacterial properties, shea butter is pretty much a must in anyone's pantry. It protects the skin, nourishes it and moisturizes it. It can be also used as a mild SPF or extra help with wrinkles and stretch marks. In case you have problems with dry and itchy scalp, have a look at the benefits of shea butter for damaged hair.
Avocado oil
Avocado was my plant of the month in one of my older posts. If you want to know more about avocado benefits, go here. But avocado oil is just as beneficial for the skin, it is a great moisturizer, and a great help with various skin conditions, such as acne, eczema, and psoriasis. Moreover, avocado oil boosts collagen, removes dark circles and it is a natural remedy for dry scalp.
Sweet orange essential oil
Sweet orange is one of my favorite essential oils. I love the smell and use it mostly during the winter times because it has a pleasant, uplifting and autumn-like smell to me. Plus, I've recently discovered that sweet orange and shea butter are like best friends; this whipped body butter is ridiculously delicious because of it.
The other reason, why I like a sweet orange essential oil, is because of its anti-inflammatory properties. It also boosts circulation, aids with oily skin, reduces dark spots, acne and has anti-aging effects. And, it can be used as a natural perfume.
Homemade Whipped Body Butter
This creamy, delicious and gorgeous whipped body butter soaks right it. There was no grease, nothing heavy and sticky. It soaks right in and it leaves the skin feeling soft and smooth.
Ingredients
¼ cup coconut oil
½ cup shea butter
2 teaspoons light oil (avocado, jojoba…)
10 drops of essential oil (I used sweet orange)
Instructions
In a double boiler or bain-marie combine all the ingredients (apart from the essential oils)
Melt the ingredients until fully liquid on low heat
Remove from heat and let it cool slightly
Add essential oils
Set in the freezer for 5-10 minutes, so that the ingredients solidify (a bit)
Once the mixture is solid, whip it using a whisk or a food processor
Whip the mixture about 5 minutes, or until it gets a fluffy and creamy texture
Spoon in a clean glass container
Slather it on!
How do you like your whipped body butter?
Stay wild!

Summary

Recipe Name
DIY Beginner's Whipped Body Butter
Total Time