Let's be honest, there are thousands of anti-aging products screaming at you from every corner because they know we're desperately trying to slow down the signs of aging.
Unfortunately, not all of these products are effective, and some are just way too expensive. But did you know that you don't really need to buy them at all? in fact, there is a way where you can get an anti-aging facial oil for your skin that's not only completely customized but extremely budget-friendly as well!
Join me as we're having a look at the best oil to reduce wrinkles! We'll talk about highly effective carrier oils and I'll show you easy tips and tricks on how to start using them today!
Let's help you achieve supple and glowing skin!
To be honest, I don't think that carrier oils are the only thing that will help you minimize the signs of aging, but from my experience, they're an effective, budget-friendly alternative that's also natural and incredibly versatile, especially when combined with the most effective anti-aging essential oils.
Apart from using these oils, also make sure that you and your skin stay hydrated. Drink enough water and provide your skin with hydrating products that will keep it toned and provide it with nutrients that the oils don't have. What's more, cleanse regularly and don't forget about a facial mask now and again (exfoliation and all that).
Two of my favorite products to use are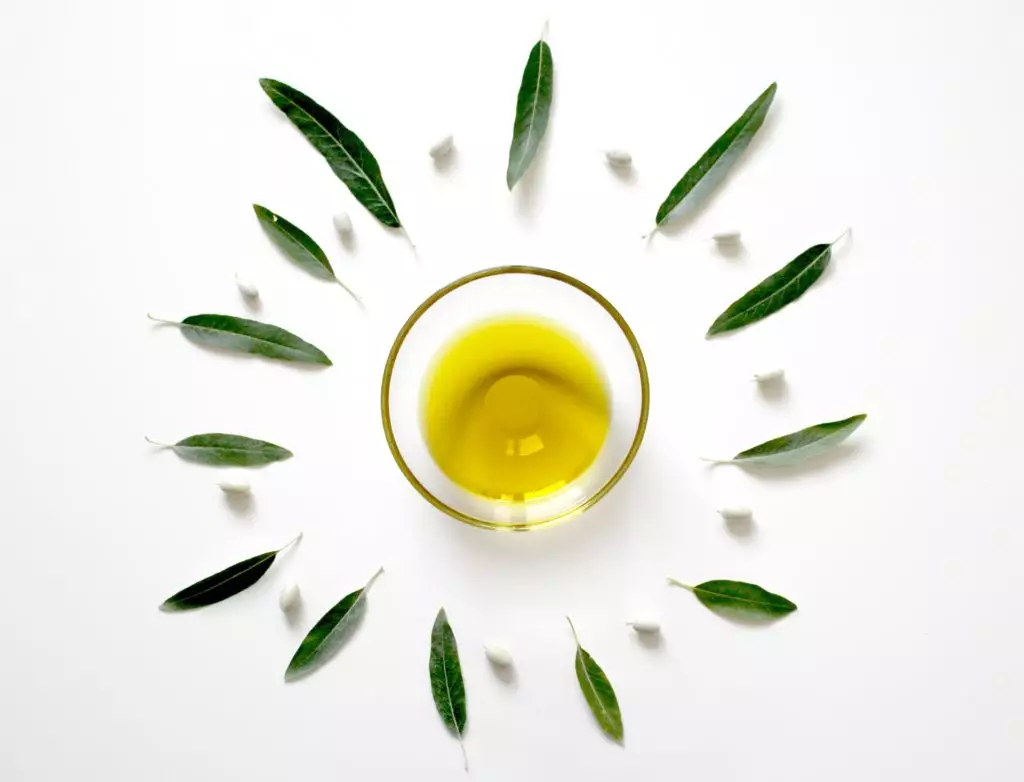 How can carrier oils minimize aging?
Carrier oils are rich in components that are beneficial to our skin. Not all carrier oils are created equal; there are huge differences in terms of composition, application, and recommendation for different skin types.
With their properties and components, they can be a valuable ingredient when it comes to minimizing the signs of aging. Some of the most important benefits of the oils I've gathered below are
Antioxidant and astringent properties
Improve elasticity
Some boost collagen production
Minimize the free radical damage and oxidative stress
Tone the complexion
Promote supple and youthful skin
Some can minimize age spots and fade acne scars
Best anti-aging oil for face
While you can make facial oil at home with the oils listed below, not everyone has the time or the will to do so. In case you're not a DIYer, it doesn't mean you have to cut back on the beautiful benefits that antiaging carrier oils have for your skin.
In fact, there are a few facial oils that combine the most powerful carrier oils listed below, along with potent essential oils, and even other ingredients that reduce the signs of aging effectively and boost the overall health of the skin.
I have used many facial oils, testing what worked best for my skin and face. There are definitely some pretty good products available out there, but I narrowed my selection down to two oils that for me were the best value for money.
Organic Facial Oil promotes glowing skin and radiance. It contains a unique concoction of anti-aging carrier and essential oils that absorb into the skin quite quickly. I tried it because my mom used to have a bottle in the bathroom, and I was curious to see what was she slathering on her face.
I was surprised to notice improvement on my skin with regular use. Back then, I didn't believe that simple ingredients could make a difference but I was glad to admit that I had been wrong. After having a closer look at the ingredients, I was pleased to notice that this is a clean blend of oils that leaves the skin smooth and soft without any toxins, fillers, or nasty chemicals.
BBE Facial oil helped to improve my complexion, rejuvenate my skin, and minimize the signs of aging. My skin was smooth and soft; its appearance improved and restored with gentle, nourishing, and organic ingredients.
Calendula extract improves skin elasticity and cell regeneration, a combination of argan and jojoba oil promotes smooth and rejuvenated skin, and vitamin E protects it from free radical damage. Moringa oil has anti-inflammatory properties and it improves the overall appearance of the skin, and passion fruit oil contains many components that promote firm and youthful-looking skin.
Key features:
Revitalizes aging skin
Organic and natural ingredients
Clean formula with non-comedogenic oils
A little goes a long way
Certified vegan and cruelty-free
Made in the USA
USDA certified organic
30-day full refund
Honestly, the name of this facial oil is a mouthful, but this has been my go-to oil whenever I feel like my skin needs an extra boost of goodness. Yes, I make facial oils myself, but this one is out of my DIY skills and I'll tell you why in a minute. 100% Pure PM oil is in the higher price range, but it goes a step further with the carefully designed formula that contains a few surprises!
Unlike the facial oil from Beauty by Earth, this concoction packs several ingredients that are key to minimizing signs of aging:
Vitamin C: helps to brighten the skin, boost collagen production in the skin, and improves its firmness
Vitamin E: minimizes the environmental damage of the skin and helps to protect the skin from the free radical damage
Vitamin D3: an anti-inflammatory vitamin that helps to improve cell repair
Retinol: helps to minimize the signs of aging, brightens skin tone and minimizes dark spots
Coenzyme Q10: a potent antioxidant which helps to repair sun damage and restore skin's health
Just this concoction by itself is a powerful one, but a complete combo with other carrier and essential oils makes it a high-quality facial oil that does exactly what it promises to do: improve the overall appearance of the skin, brighten the complexion, promote even skin tone, and minimize the signs of aging.
I was skeptical to try it at first because of the price tag, but I decided to give it a go because of their 45-day money-back guarantee. And I have not looked back since. In fact, I was blown away by how facial oil can make my skin feel and look.
I love the fact that a little goes a long way; since it's something that I can't make myself, it has been a must in my skincare routine for years. I was able to notice the difference after I began using it. Plus, it's made with natural ingredients and a clean formula that only benefits my skin without any fillers or harmful chemicals.
Key features:
A little goes a long way
Minimizes the signs of aging
Potent and clean formula
Reduces skin redness
Suitable for dry, oily, normal, and combination skin
Vegan, cruelty- free
Made in the USA
45-day money-back guarantee
Best Antiaging Carrier Oils
Let's begin with the most obvious antiaging carrier oil. Also known as Oil of Youth, rosehip oil has grown in popularity over the past few years and with a good reason. It's a potent little potion that's not only great for oily skin, but it also helps to minimize scars and stretch marks.
As if that wasn't enough, rosehip oil is considered one of the most luxurious anti-aging natural oils. it can minimize wrinkles and fine lines. What's more, it promotes glowing skin and improves the skin's moisture. It promotes regeneration of the skin, improves wound healing, and soothes inflammation.
The benefits of rosehip oil are due to its potent and powerful components (vitamin E, essential fatty acids, but it doesn't contain any vitamin C; that's a common misconception). The best part about this oil is that it's suitable for all skin types. It helps to promote the youthful appearance of the skin since it minimizes fine lines, wrinkles, reduces the appearance of age spots, and restores elasticity. It makes the skin soft and glowing, supple and smooth.
This is one of the least popular oils on the list but it's slowly taking over the natural skincare world. I was only recently introduced to this oil and by the looks of its components, it's an amazing carrier oil that seems to be even more potent than our all-time beloved rosehip oil.
You know how rosehip oil is rich in vitamin A? Well, cacay has about three times more than our beloved rosehip! And, it contains more vitamin E than argan oil. What's more, this oil is rich in essential fatty acids, and the whole combo makes a rich anti-aging concoction that not only minimizes the signs of aging but also helps to improve skin's elasticity.
Just like rosehip oil, cacay is also excellent for scars and stretch marks. It helps to rejuvenate and regenerate skin, making it appear smoother and supple.


Pomegranate is also known as Fruit of Life and the oil obtained from it is equally beneficial for our skin as is the fruit to our health.
Additionally, this oil helps to boost collagen production and improve skin's elasticity. It's a common ingredient in anti-aging products as it also helps to minimize skin damage and improves the moisture of the skin.
What's more, pomegranate oil is a great natural oil to use to minimize the signs of aging, fine lines, and wrinkles. It has anti-inflammatory, moisturizing, and firming properties and it helps to regenerate and rejuvenate the skin, making it appear more youthful, supple, and glowing.
It's suitable for all skin types, even oily and acne-prone. Used neat, it doesn't leave a greasy residue on the surface.


Camellia oil has antioxidant, astringent, and anti-inflammatory properties. It's rich in vitamin E and fatty acids, and polyphenols. In other words, camellia seed oil can help reduce oxidative stress and protect your skin from free radical damage.
Since it's also emollient, it helps to keep the skin moisturized, soft and smooth. With its components and benefits, it has been regularly used in anti-aging skincare as it helps to minimize the appearance of fine lines and wrinkles. It also improves the skin's healing process and promotes a healthy and glowing complexion.
Rejuvenating and majestic, evening primrose oil is also known as King's Cure-All. Primrose oil helps to promote elasticity, rejuvenate the complexion and promote glowing, youthful, and supple skin tone.
This carrier oil helps to minimize the signs of wrinkles and boosts the healing process of the skin. It minimizes dry, irritated, or red skin, and inflammation.
What's more, it helps to moisturize the skin, and while it's suitable for all skin types, it's especially recommended for mature skin. It has astringent, anti-inflammatory, and softening properties.


Hemp seed oil is one of my favorite oils to use in skincare. I've added it to a number of recipes on the blog and written extensively about its amazing skin benefits here.
Hemp seed oil is excellent for aging skin as it helps to boost collagen production and keep the skin fresh, regenerated, and toned. With its emollient properties, it helps to protect the skin as well as improve its complexion and appearance.
Hemp seed oil is rich in vitamins, minerals, and antioxidants. It promotes bright and glowing skin, protecting it from environmental damage and free radicals. It improves skin moisture, and it's also one of the oils safe for acne-prone skin (due to its anti-inflammatory properties).
Castor oil has been most commonly promoted as the miracle oil that helps to grow hair and eyelashes. Whether that's a myth or not I can confirm, but I can tell you something real and surprising.
Castor oil is one of the most effective anti-aging carrier oils that we know. I bet you didn't see that coming? Castor oil is rich in fatty acid content, which means it can help to delay and minimize the signs of aging. It's not only deeply moisturizing but it also promotes soft, smooth, and supple skin.
This natural oil helps to improve skin's elasticity and promotes collagen production. With regular use, it makes the skin appear more youthful and glowing. Castor oil helps to fill out scar tissue, improve the overall texture and tone of the skin.
Also, it protects the skin from harsh environmental damage by building a barrier on the skin and minimizing moisture loss.


How to use carrier oils for wrinkles?
Now, let the fun begin! Carrier oils are incredibly versatile when it comes to topical application. I've gathered a few tips, recipes, and ideas on how to use them:
Apply them neat as the last step of your skincare routine, after a moisturizer before you go to bed. Gently massage the oil on your face and neck. You'll wake up with soft and smooth skin!
Combine a carrier oil with a few drops of essential oils. You can choose from the best anti-aging essential oils here. Apply the mixture with gentle massage as the last step of your skincare routine before you go to bed.
Make a DIY oil serum, combining your favorite carrier oils from the list. Add a few drops essential oils to them for best effects (such as this rosehip facial oil, or camellia facial oil)!
Add these oils to homemade anti-aging facial creams and lotions, along with other ingredients that help to slow down the aging process.
Can essential oils minimize aging: A Recap
Carrier oils may not be as potent as essential oils, but they're rich in components and properties that can minimize fine lines and wrinkles, tone the skin, fade dark spots and acne scars, and even boost the elasticity of the skin!
As you can see from above, there are many different natural anti-aging oils from which you can choose and it's easy to include them into your DIY beauty recipes. These oils are incredibly versatile and promote smooth, supple, and glowing skin that will appear more youthful and healthy with regular use.
However, not everyone wants to DIY. When you don't have control over the product, it's even more important to pay attention to the ingredients. There are numerous anti-aging oils on the market, but not all are worth the money as some are ineffective and others contain harmful chemicals or fillers.
In my experience, two of the best facial antiaging oils come from clean beauty brands. They're both made in the USA, formulated with natural and effective ingredients that improve skin rejuvenation, minimize fine lines and wrinkles, and promote glowing and smooth skin.
BBE facial oil contains an organic blend of essential and carrier oils that revitalize the skin, improve its complexion, and rejuvenate it while maintaining the skin supple, glowing, and youthful.
With argan, jojoba, moringa seed, passion fruit, sea buckthorn, and pomegranate seed oil, botanical extracts (calendula), and essential oils, this is a high-quality facial oil that penetrates the skin, nourishing it from the inside out.
On the other hand, 100% Pure Facial Oil upgrades the BBE formula and improves it with powerful antiaging ingredients that help to brighten skin (vitamin C), reduce the signs of aging (Coenzyme Q10, and retinol), improve skin elasticity and boost collagen production, and minimize dark and age spots.
The oil is suitable for PM use so it works its magic overnight, rejuvenating, toning, and restoring your skin. With a potent blend of carrier and essential oils topped with an antiaging concoction of vitamins, this has been my go-to facial oil whenever my skin needs a bit of boost of super nourishing ingredients that I wouldn't get in basic facial oils and serums.