Let's talk about the beard. Because I'm a big fan! And let's talk about the best oils for beard growth.
Because I'm convinced that all beards should be shiny, healthy, and strong. And I believe everyone should take 10′ a day to take care of their facial hair. Don't you?
That's why I gathered a list of 20 best oils for beard growth and care. No, they won't work magic overnight. Yes, they will make your face prettier, your looks more confident, and your beard more lustrous!
Looking for the best natural oil for beard growth? Read on!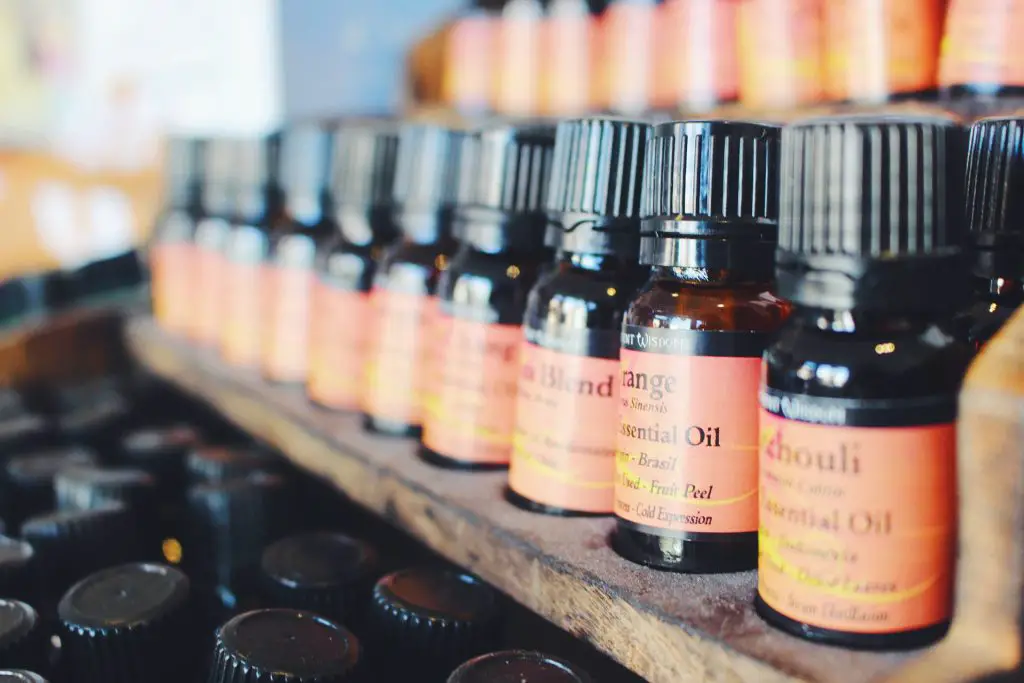 Beard oil is one of the easiest projects when it comes to homemade skincare. All you need is a couple of carrier oils and a few drops of essential oils to make the magic happen. But before we're getting into any DIY beard oils, let's have a look at the best oils for beard growth.
Whether you're making this for a man in your life or you want to make it for yourself (hello, my male reader), I believe this guide is a great starting point if you're not sure where to begin.
After all, making oils for beard at home is something you can benefit from. You save money with DIY skincare (you can use the same ingredients for other recipes) and you can adapt each recipe to your own taste (or that of your man).
Which oil is best for growing beard?
Let's have a look at which natural oil is best for beard growth. The list is quite extensive but I've chosen the best beard oils that I thought would work. A lot of these I use in beard oils I make for my male friends as well. Since there are so many oils and so many skin types, I've also added a comedogenic rating and a suggested skin type. Surely, feel free to choose any combination you like, the numbers are there for basic orientation (like, coconut oil doesn't work for acne-prone skin).
Whichever oil you choose, make sure to pay attention to the labels before purchasing. I've already included organic and pure oils to this list, but if you're getting them at your local supplier/store, make sure to get only 100% pure and natural organic oils that are cold-pressed. Some of them are a bit more expensive, but at least you know they're all-natural ingredients without any fillers with the most nutrients possible.
Anyway, let's have a look at the best carrier oils for the beard!
(all skin types, comedogenic: 0)
I may be a bit biased writing this since argan oil is one of my all-time favorites! Your acne-prone skin accepts it, it's very soothing for the skin, and it's great for the hair as well! Nourishing and rich in antioxidants, argan oil is a must in the beard oil recipe.
What's more, argan leaves your skin hydrated, improves skin's health with its healing properties (in case of minor cuts, razor burns, and bumps), promotes elasticity, and is rich in vitamin E. This is a non-greasy and non-comedogenic oil, and anti-inflammatory carrier oil that will help transform your facial hair into a nourished healthy beard.
(most skin types, comedogenic: 2)
Jojoba oil is a popular ingredient in any skincare. And it's not actually an oil, it's a wax! Its major benefit is that in structure it's very similar to the composition of our own skin oils (sebum).
Jojoba oil absorbs quickly and it's great even for oily skin as it can help balance the sebum production. Because it's hypoallergenic, it's safe to use and it won't clog your pores.
With its anti-inflammatory and antifungal benefits, it's an excellent choice when it comes to the best oils for beard growth and the overall health of your beard. What's more, it nurtures and conditions your skin at the same time, leaving it soft and hydrated.
(dry, sensitive skin, comedogenic: 2)
Almond oil is recommended for people of any skin type and any age. It's gentle yet powerful, rich in fatty acids and vitamin E.
Almond oil can help you maintain your skin and beard hydrated. It also prevents split ends and breakage, boosts the health of the hair, making it shiny and soft.
What's more, almond oil is a common ingredient used in beard care. It'll benefit your beard and skin with its nutrients, eliminate dandruff and reduce inflammation.
(combination and dry skin, comedogenic: 2)
Rich in essential fatty acids, apricot oil is great for your beard and your skin. Why? Because it has rejuvenating and soothing properties. It can relieve itchy skin under your beard, prevent beard dandruff, and heal brittle hair.
Apricot oil leaves your hair shiny and soft. It nourishes the roots, keeping both the beard and the skin moisturized. It's also great for dry skin under your beard (and on your face).
What's more, apricot oil is a great alternative to almond oil for those with nut allergies.
(dry skin, comedogenic: 3)
Nourishing for those with dry skin, avocado oil is loaded with antioxidants and an excellent moisturizer. Not only does it boost the collagen production, but it also eliminates beardruff and it absorbs relatively quickly even though the oil is on the heavier side.
Avocado oil gives your beard a healthy look; if you want it to look full but suffer from dry skin, avocado would be one of the best oils for beard growth.
(oily skin, comedogenic: 1)
Castor oil is very viscous and thick. Keep that in mind before applying it pure to your beard. It's best combined with another carrier oil. Otherwise, prepare for sticky fingers and sticky beard (it's difficult to apply it to the hair as well as rinsing it off).
Apart from that, castor oil for the beard is a lovely little thing. It's anti-inflammatory and antioxidant, and it stimulates hair growth, prevents and treats split ends, infections, and moisturizes your beard and your skin.
Castor oil can prevent hair loss, boosts blood circulation (which improves skin health and stimulates hair growth), and it might give your beard a denser look.


(anti-aging and problematic skin, comedogenic: 2)
While still quite unknown natural oil, black seed oil has incredible skin and health benefits that have been known for more than 2,000 years. Some ancient scripts even claim that this oil heals everything but death.
Anyway, the black seed oil is great for your beard. And your face. It boosts circulation, improves the health of the hair and their growth. Apart from that, it comes with anti-inflammatory, antibacterial (kills bacteria), and antifungal (kills fungi) properties, and also promotes powerful antioxidant properties.
In short, black seed oil will make your beard appear and feel healthier. It also nourishes your skin, helping it heal in case of small cuts and razor burns. What's more, if your man suffers from acne, black oil can be of help.
Rich in essential fatty acids, it provides the skin with moisture.


(very dry skin, comedogenic: 4)
The one ingredient you probably already have at home; the famous coconut oil is one of the best oils for beard growth as well. After all, there's little to nothing that coconut oil can't do!
I would advise those with acne-prone skin to avoid this oil altogether, no matter how many amazing benefits of coconut oil you find. It's comedogenic and it might be great for your beard, but not so great for your face. It's rich in lauric acid
Anyway, coconut oil is extremely moisturizing, and an excellent natural conditioner that is great for dandruff as well as dry hair. It boosts hair growth and it gives the hair a shiny healthy appearance.
(dry skin, comedogenic: 2)
Kukui nut oil is an excellent natural oil that nourishes the skin, creating a protective barrier and moisturizing it at the same time.
It boosts skin regeneration and the healing process (which is great for razor burns and cuts). What's more, it prevents the breakage of the hair and split ends. It helps to reduce dandruff and soothes itchy skin!
Kukui oil is easily absorbed and it helps to protect the skin from the free radical damage!


(most skin types, comedogenic: 0)
Very rich yet quite light, grapeseed oil softens your beard, help you fight (potential) acne, and maintain your skin hydrated.
It's very rich in linoleic acid, which makes it excellent for problematic skin, especially for those with acne-prone skin. After all, grapeseed oil is one of the best oils for beard growth. In combination with another carrier oil and essential oils, it helps to balance the skin moisture. Since it's also anti-inflammatory, it helps to reduce beard dandruff as well, even though a few drops of essential oils could help it do the work properly.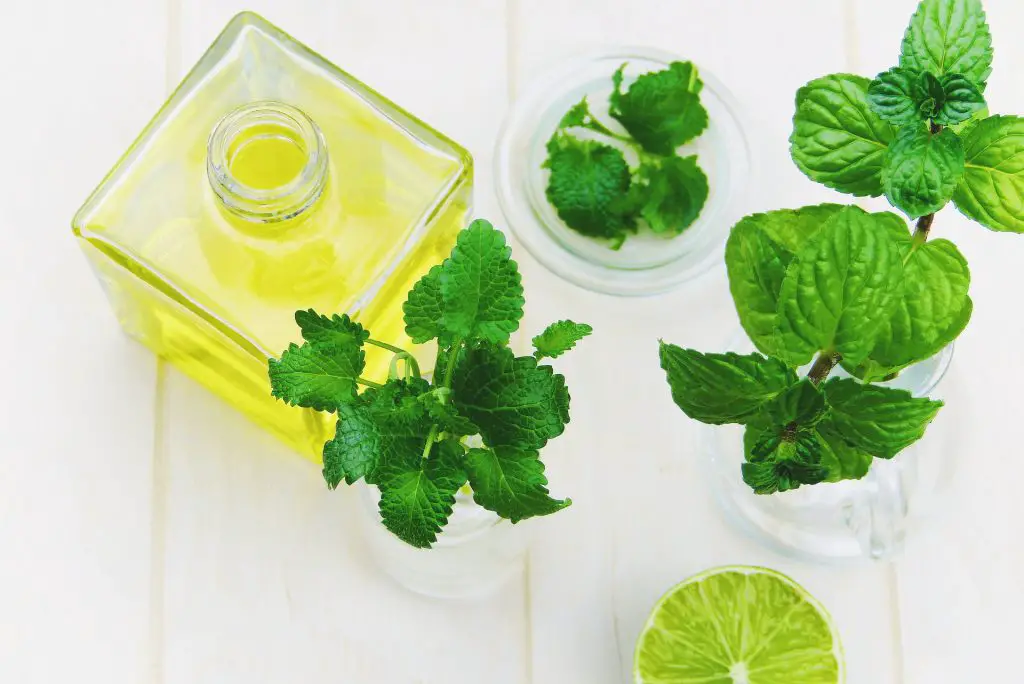 What essential oils are good for beard growth?
Here's the list of essential oils for beard growth and thickness. And not only that! As you (may) know, essential oils are very potent liquids with many powerful skin and health benefits.
Adding a blend of these oil to a blend of carrier oils can not only improve the look and health of your beard, but it's very soothing and nourishing for the skin underneath and around it as well!
Refreshing and cooling, peppermint oil is one of the best oils for beard growth and beard care in general. It boosts blood circulation and promotes hair growth!
But, it doesn't only boost the growth of hair, it also helps to tighten the skin with its astringent properties. It soothes red, irritated, and inflamed skin. What's more, it can also help you reduce beardruff!
An anti-inflammatory oil, vetiver is also a tonic and antiseptic. It boosts circulation (more blood means more nutrients and more nutrients boost healthy skin and hair growth) and the healing process of the skin. It's excellent for scars and it has a cooling effect when applied.
What's more, vetiver oil helps to reduce brittle beard, moisturizing it and reducing infections.
Used for grooming since forever, cedarwood is the classy (and classic) scent on the list. It boosts the circulation, improving your skin health, and the health of your beard.
Additionally, cedarwood is also a great natural remedy for itchy beard and skin underneath. It helps to fight acne, and it promotes astringent and antibacterial properties.
This spicy essential oil is a natural cleanser and an astringent. Don't add too much into your beard oil blend; the scent is powerful and its properties as well.
Cinnamon oil boosts the libido, has warming properties, along with antifungal, antimicrobial effects.
Applied topically, cinnamon oil is excellent for dry skin, aging skin (with its antioxidant properties), and problematic skin, such as acne and rashes.
With a refreshing and powerful scent, eucalyptus is one of my favorites lately. It's soothing and stimulating and it comes with a ton of positive benefits, such as anti-inflammatory, antibacterial, antiviral, antifungal, and astringent (tightens skin).
Eucalyptus oil is one of the best essential oils for beard, as it moisturizes the hair, soothes itchy skin below and helps to eliminate dandruff.
What's more, it's also great for wounds, cuts, and burns since it boosts the healing process of the skin and relieves irritated skin.
Pine oil is excellent for acne and other skin problems. Add it to your beard oil if you suffer from eczema, dry and itchy skin, and psoriasis.
This woodsy and pleasant oil boosts blood circulation which promotes healthy skin cells and hair growth.


Traditionally used to treat dandruff, oily scalp, and problematic skin, patchouli oil has a calming scent that is a must in any beard oil.
It can soothe inflammation, boost the healing process of the skin, and reduce the appearance of cuts, scars, and blemishes.
Apart from that, patchouli boosts blood circulation, prevents sagging skin, and promotes the youthful appearance of the skin.
With its cooling properties, clary safe can soothe inflammation, rashes, and balance the production of sebum on our skin.
This oil can be used for dry and oily skin, it helps to prevent acne breakouts and strengthen hair. PS: it's also efficient when it comes to dandruff!
With a distinct fragrance, sandalwood is excellent for homemade beard products. It's a natural remedy for itchiness, and it promotes anti-inflammatory and astringent properties.
Bergamot oil has antioxidant, astringent, and detoxifying properties. It eliminates harmful bacteria from the skin, protect from infections, and reduce scars on the skin. It adds a nice tone (perfume-wise) to homemade beard oil.
What vitamins are good for beard hair growth?
Let's have a quick look at what vitamins could benefit you grow the facial hair:
Vitamin E oil
Considered sticking vitamin E oil into your oil for beard growth? Go ahead, do it!
Vitamin E is an antioxidant that boosts collagen production and elastin. It is very moisturizing and it boosts hair growth as well. It can help regenerate dry skin and repair damaged and split ends.
Vitamin E can make your beard softer, improve circulation, and take care of your face in general. There are oils that are richer in vitamin E than others, but if you want to get the most of it, get a vitamin E oil and add a few drops to your beard oil (it will help prolong the shelf-life as well)!
B Vitamins
According  to MenWit website,
Many B vitamins help to promote hair growth or in some way protect hair fall. Vitamin B3 which is niacin helps to improve circulation of hair follicles and improve the growth of beard. It also helps in the synthesis of hormones. Many times hormonal imbalance is blamed for hair fall. B7 or biotin is another important vitamin which helps to promote hair growth. Biotin is especially vital for facial hair growth. If you are aiming at growing a beard, then make sure you include this vitamin in your diet.
Vitamin A
You can get vitamin A from food (green leafy veg, carrots, mango, papaya…) and it's a quite important addition if you want to grow a beard. According to Beard Resource,
Vitamin A is necessary for the proper synthesis of testosterone (the main hormone behind stimulating facial hair follicles to grow hair). Studies have shown that when vitamin A levels drop, testosterone also drops very fast.
When should I apply beard oil?
The best time to apply beard oil would be after a shower or after you washed/splashed your face with warm water. Apply the oil onto damp skin and hair to improve the absorption (oils absorb much better if applied on wet/damp skin than on dry skin).
A little goes a long way; you only need only a few drops of the oil to nurture your beard and the skin beneath.
How to apply beard oil?
Apply a few drops to your fingers, massage the oil in your hands to warm it up a bit. Slowly and gently massage the oil onto your beard. Be thorough, you want to cover the entire hairy area and the skin as well.
Have a look at this video on how to use beard oil; how to apply it the right way and the wrong way (honestly, I had no idea there was a wrong way to apply beard oil!)
Do beard growth oils actually work?
Natural carrier and essential oils stimulate hair growth, nourish the skin and the hair, nurture the area, and moisturize it. With all these benefits you could say that yes, they do work. But you need to understand there's no magic button when it comes to natural remedies. Things. Take. Time.
While not all the ingredients I've mentioned in this article will actually boost your beard growth to an immense proportion, all of these oils still have beneficial and positive effects on your hair and the skin around it.
A good beard concoction would include the following:
Two carrier oils (with different benefits)
Peppermint or eucalyptus essential oil base (these are a must and one of the best oils for beard growth)
Vitamin E oil (protects the beard oil and gives you a kick of its benefits in a more concentrated form)
The final thing to remember is that beard won't grow overnight just because you started using cedarwood essential oil.
How to use carrier oils for beard?
Looking for a beard oil recipe? Try one of these:
Spiced Bergamot and Cedarwood Beard Oil
Additionally, you can also make a Bay Rum Spiced Beard Balm
Oils for beard growth: a conclusion
We've seen 20 oils that can have positive and beneficial effects on your beard health and look. These oils can boost it, improve its overall health, and appearance.
But the growth itself depends on many other factors. With a killer beard oil, you can expect a shiny, sexy beard, but don't forget about a few other factors that also influence your hair health: proper diet, stress overload, quality of shaving cream (and other beard care products), not enough exercise, good hygiene (yes, you should cleanse and exfoliate now and again!).
What's your favorite of these best oils for beard growth and nourishing?
Stay Wild!