Wild morning pretties! Apparently, carbonated clay mask was a huge boom, coming from the Korean beauty section a while ago. That's why we're making a homemade bubble clay mask today! Not because it was a trend but because it's beneficial for your skin, it makes a lovely gift, and it's easy to make!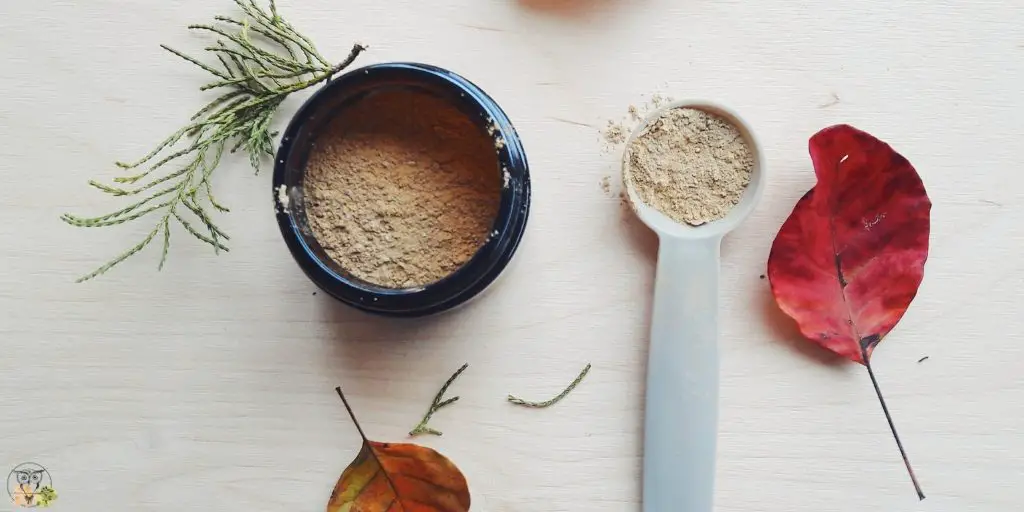 You know, those gorgeous fizzy bath bombs? Well, you can make something similar, only it's meant for your face! See, I don't have a bathtub, but I was desperate to make something bubbly and foamy since I have recently discovered a stash of citric acid I've forgotten all about it.
Anyway, this is actually a clay mask that fizzes. You may know it as a carbonated face mask or a bubble clay mask. Pick whatever name you prefer. After all, it's important that this mask:
It's fizzy!
All vegan.
Easy to make.
Cleansing.
Excellent for oily skin!
DIY Carbonated Clay Mask
Now, while browsing the internet, I came to realize that most of the people do the mask with the same ingredients. These include bentonite clay, glycerin, honey, citric acid, and activated charcoal. Some variations allow matcha powder.
I decided to make my own version of the mask. Instead of matcha powder, I decided to use dry stinging nettle leaves, which I ground into a fine powder (as much as I could anyway. If you have a coffee grinder that you don't use, it'll make your life easier). See below on why stinting nettles are a must in this recipe!
Secondly, I haven't used any activated charcoal, but you can. I'd suggest to add 1 teaspoon to the recipe and be careful while working with it because you can easily make a mess! I've added a bit of Himalayan pink salt instead. For more benefits on Himalayan pink salt see here, but I just wanted a gentle exfoliator that would boost this DIY carbonated face mask a bit more!
Thirdly, about the clays. I've used yellow and bentonite clay since this mask primarily targets oily skin. But that doesn't mean that the rest of you can't use it! It deep cleanses the pores and tightens them, it massages the skin, and it leaves your face fresh and restored!
I haven't used anything in place of raw honey. You could alternatively add vegetable glycerin to the mask, but it's up to you.
Let's have a look at the list of ingredients of this fizzy clay mask. After all, this homemade bubble mask is a beautiful thing that makes a very fun gift as well! It's fizzy and lovely!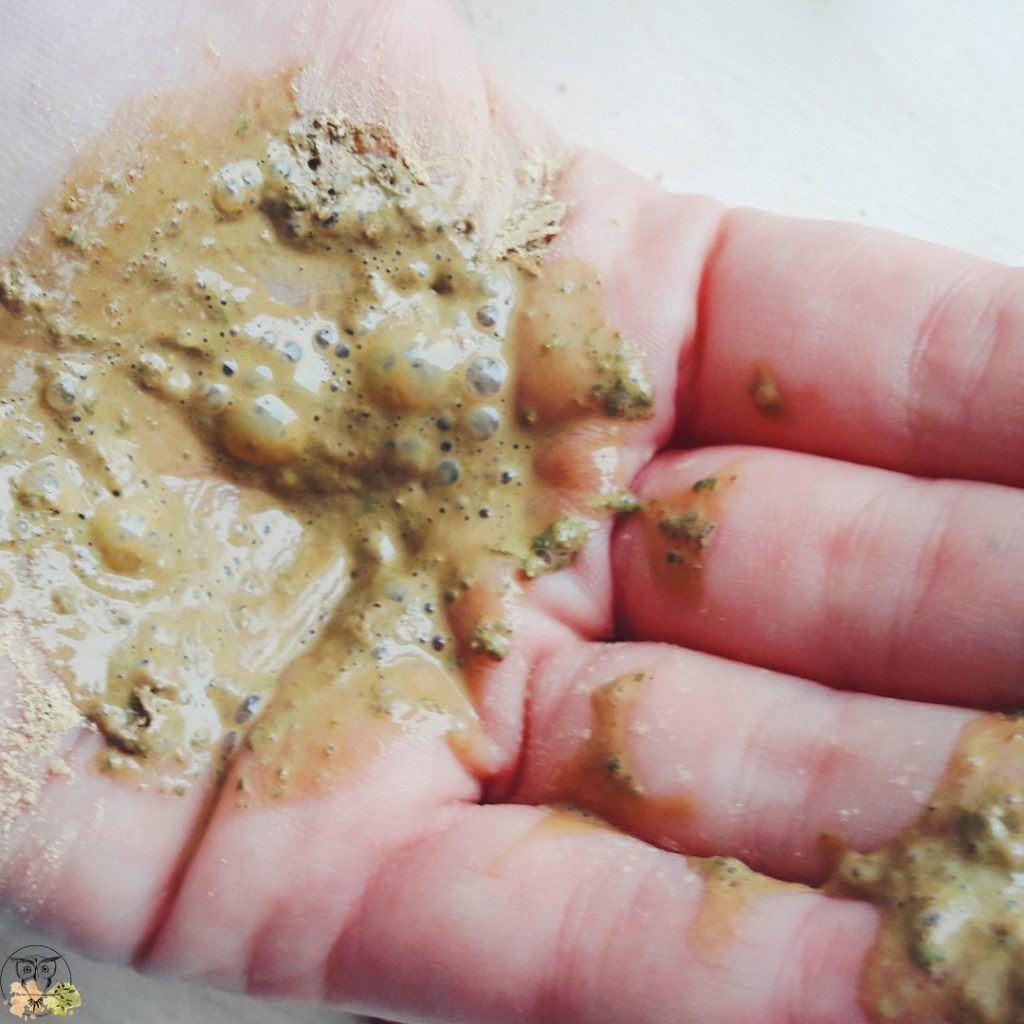 Yellow clay
Since yellow clay has a rich mineral base, it's also incredibly beneficial for the skin. It has the ability to cleanse the skin, but it's not as drying as bentonite; it's more soothing for the skin, making it soft, smooth, and rejuvenated.
Yellow clay is mostly recommended for a combination skin, but it provides exfoliation for any skin type. It's Illite type of clay and more gentle than green clay. It also boosts circulation and it's a must in this DIY fizzy clay mask.
Bentonite clay
As a powerful detoxifier and a cleansing clay, bentonite clay is a common natural remedy for oily skin and acne. It has an ability to remove toxins from your skin, to balance the sebum production on the skin, and tightens the skin.
I don't want to go through all the bentonite clay benefits since I've written about it extensively several times. Have a look at this post on bentonite clay for acne and oily skin guide (with the best clay recommendations). Here's another post on top 10 clay face masks. Lemon balm clay face mask is one of my favorite recipes, right after this clay mask for acne.
Stinging nettles
Stinging nettles are a must in my kitchen cupboard. I normally forage them during the warm months and they dry and store them for the upcoming winter. I've used them in numerous recipes and while they're tasty on my plate and as tea, I love them on my face most of all!
A stinging nettle powder helps to soothe an irritated and itchy skin. It's a must in this homemade bubble clay mask. Stinging nettles are effective natural cleansers of the skin, and they're appropriate for oily skin. You can add them to other homemade beauty recipes, such as baths, hair and body masks, bath salts, bath bombs, scrubs, and salves.
After all, stinging nettles are anti-inflammatory, astringent, healing, and stimulating. They are rich in antioxidants and help to reduce the free radical damage.
Himalayan pink salt
You can find more about Himalayan salt scrub benefits here, but overall, this salt contains a wide array of trace elements which are naturally present also in our bodies.
Himalayan salt helps to detoxify the skin and acts as a natural exfoliator, removing dead skin cells, excess dirt, oil, and other impurities. It boosts the circulation and helps to regenerate the cells. What's more, it helps to balance the pH of our skin, leaves the skin soft and smooth.
Fizzy Clay Facial Cleanser
Ingredients:
– 10g Yellow clay
– 10g Bentonite clay
– 1 TBSP Stinging Nettle powder
– 2g Himalayan pink salt (finely ground)
– 2g Baking soda
– 2g Citric acid
Instructions:
Combine the clays with the nettle powder
Add other ingredients and stir well
To use: take 0.5 TSP powder into your hand. Add water until you get a thick paste. Gently massage it into your skin and rinse off after a minute.
Notes:
1. You don't need any preservative in the product, just make sure it doesn't come into contact with water and it should last at least 6 months in a dry place.
2. Optionally, you can mix this mask with a hydrosol instead of water. You can use any hydrosol to your liking; I'd go for rose. But if you want to specifically target oily skin, go for lavender, lemon balm, and neroli.
3. Mix the powders gently and don't inhale them directly. They can irritate for the nose!
4. If making this as a present, write instructions on how to use this bubble clay mask.
5. You can substitute bentonite clay with white kaolin clay.
6. For the nettle powder, you can buy one like this, buy nettle leaves and grind them (it saves some money if you already have dried nettles at home).
How do you like this fizzy clay mask? Let me know in the comments below!
Stay Wild!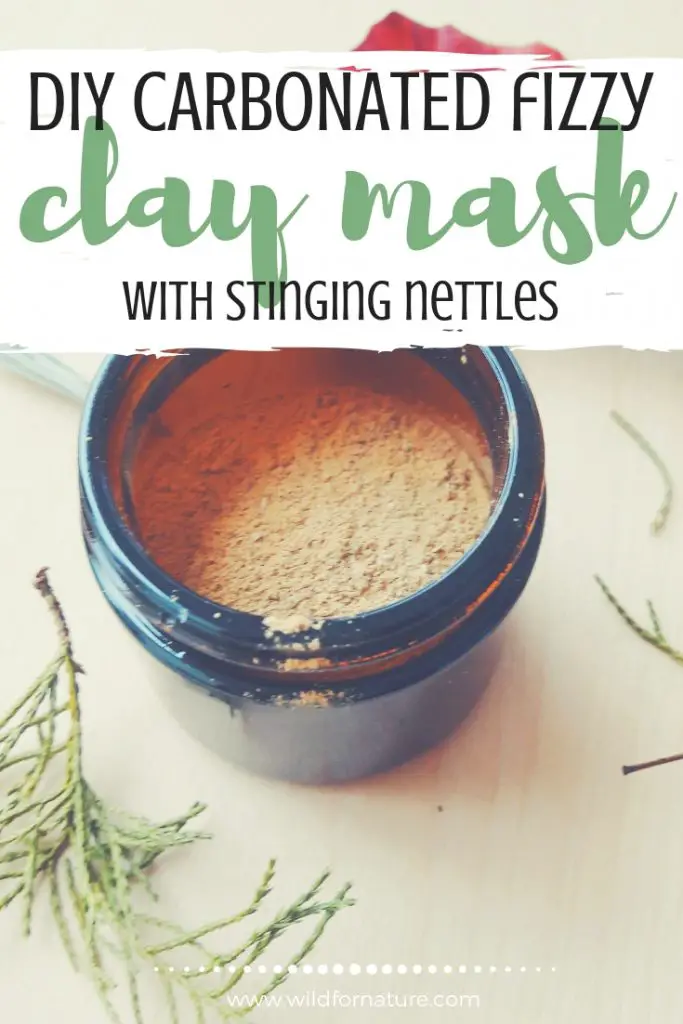 Help support Wild for Nature
Many of you have asked if there's a way to help support Wild for Nature. I've signed up for Buy Me Coffee. If you love what I do, learn from me, sell anything you made from my recipes, and want to see Wild for Nature grow even more, I'd be thrilled if you'd consider buying me a coffee! It works as a one-time or a monthly donation of $3. You can also get beautifully designed PDFs with a series of recipes and other resources I publish there, to help you learn and get creative at home! I can then use that money to further develop and grow Wild for Nature and you can help me continue with wild creations and resources!