Wild morning to you all! I'm all about Christmas gift ideas, holiday season, and DIY skincare gifts. If you're looking to make the beauty gifts yourself this year, I've gathered my top 10 recipes that are easy to make and will please anyone that receives them! Let's get to work!
Below you'll find the links to the recipes. There's also an approximate shopping list as well as some substitutions you can make if you don't have a specific ingredient. Now, these substitutions will alter the recipes a bit and won't necessarily promote the same properties as the original ingredients.
Anyway, you can make quite a few recipes with only a few ingredients (look below for recommendations). And some of these ingredients you already keep in your pantry!
Apart from the fact that these recipes make awesome gifts, they are also:
100% vegan!
Fragrant.
Not complicated and don't require any special machinery (apart from the recommended scale and a spatula for the lip balm recipe).
You don't need any special containers: use the ones you have at home and recycle!
Nourishing!
Make a lovely DIY beauty gift basket!
And…now, have a look at the shopping list I've prepared that covers the majority of the ingredients so that you can get a general idea of what you'll need. If you're on a budget, you can always choose only a few ingredients that will allow you to make more than just one recipe!
Look below for the recommendations!
Shopping list:
Apricot kernel oil (substitute with sweet almond oil or peach kernel oil)
Avocado oil (substitute with olive or hemp seed oil)
Clay (at least two types for a wider variety of the recipe; any type of the kaolin clays, bentonite clay, Rhassoul clay…)
A few essential oils (cinnamon, citrus-based oil (grapefruit, bergamot, sweet orange), flower-based oil (geranium, lavender, ylang-ylang), any pine related oil (pine, Siberian fir, cedarwood, cypress))
From your pantry:
Coconut oil
Olive oil
Himalayan pink salt/Epsom salt/sea salt
Sugar
Tapioca starch, baking soda, oatmeal, coffee
Dried flowers (optional)
Spirulina, activated charcoal, chlorella, hibiscus powder
I haven't added any empty containers to the list, as there's a great chance you already have some at home. If you do, feel free to recycle those and use them to store the products in! After all, mason jars give a lovely appearance to any gift!
Are you ready? Let's have a look at the best Christmas gifts for her and him, no matter who you're making these for!
With the butters you can easily make the following:
Body butter + tinted lip balm + body scrub + an aftershave + clay cleanser (and feel free to omit the hydrosol!)
With the oils, you can make the following:
Beard oil + facial serum + body scrub
If using clays, you can make a wide variety of the following:
Face mask + clay cleanser
1.      Manly Beard Oil: Spiced or Woodsy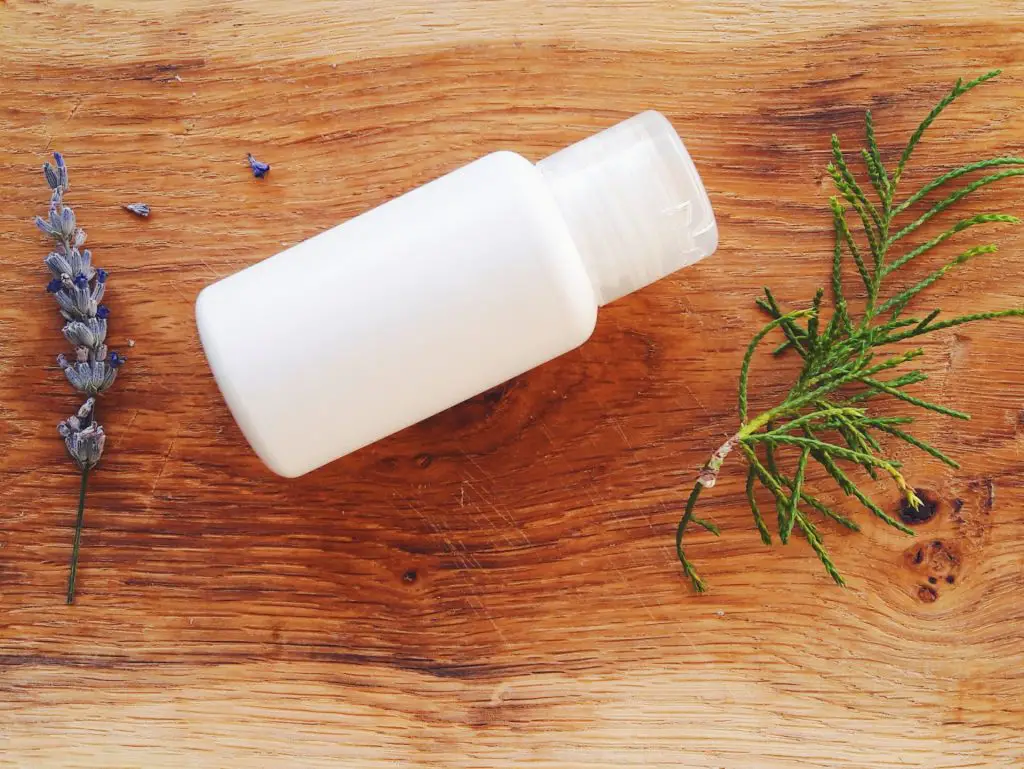 An easy but ridiculously fragrant spiced bergamot beard oil, you can make the recipe in less than 10 minutes! it requires no melting, just measure and pour! It's perfect for dry skin during the cold winter months!
Optionally, you can also make this woodsy beard oil! It's equally easy to make, but not as nourishing (meaning, the oils are less fat so it's more appropriate for normal skin).
2.      Gorgeous Shimmering DIY Body Butter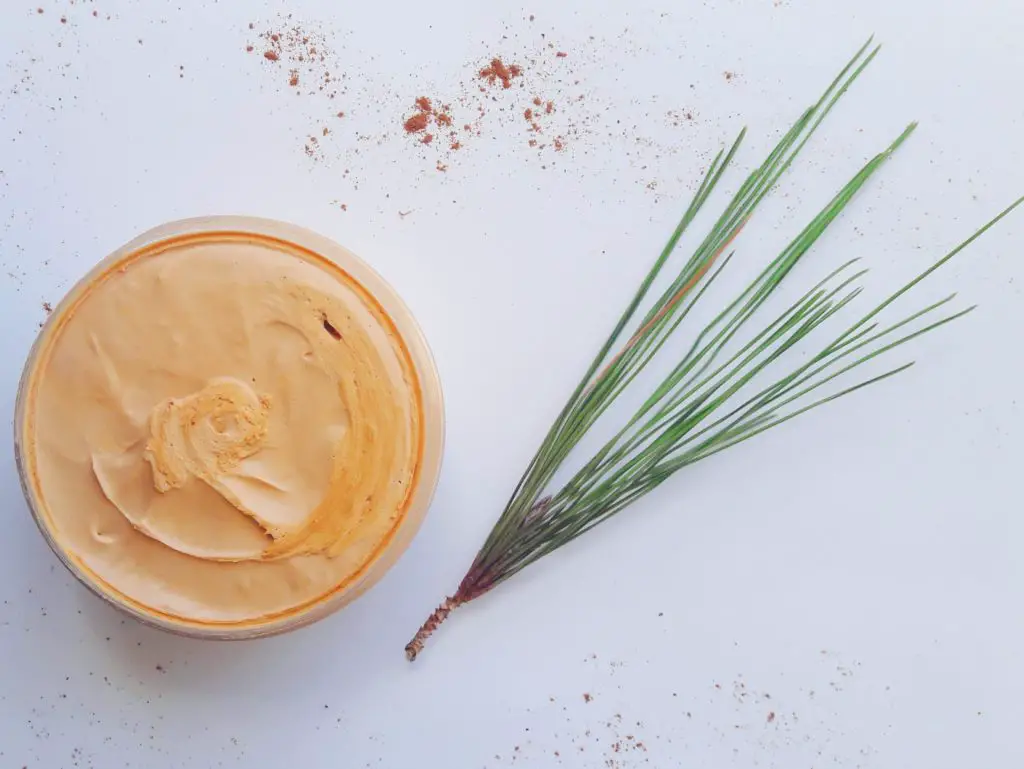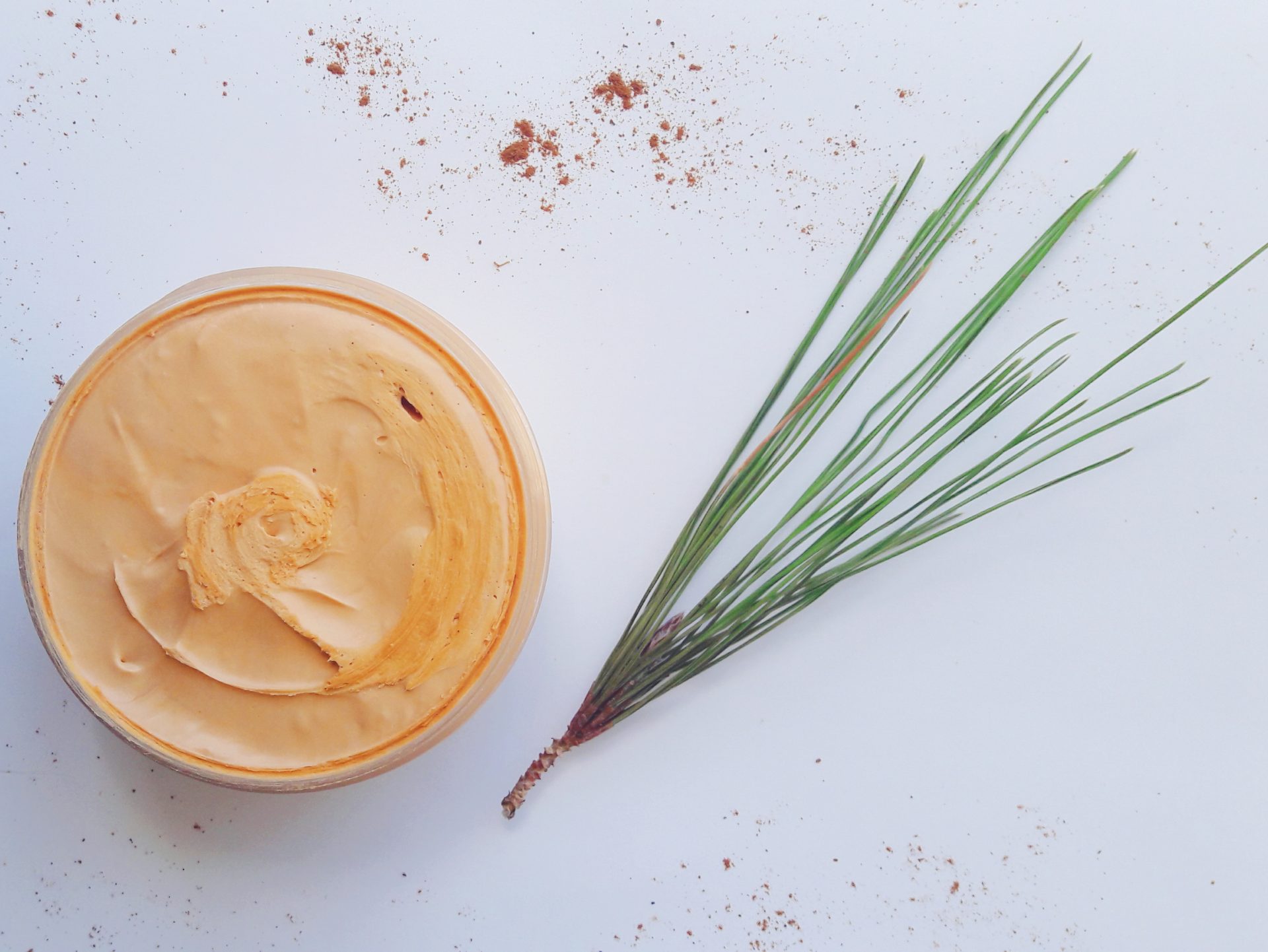 This one easily pleases anyone that gets their hands on it! I've made a few samples and passed it around to my friends. The result was always the same: they adore the shimmer, they love the Christmassy cinnamon scent, and the feeling it leaves on the skin is divine! Get the recipe for the shimmering body butter here.
PS: the tapioca starch leaves a bit powder-like feeling on the skin. Test it before including it into the recipe, as not everyone might like it. As this recipe contains mango butter, it's less greasy than those with coconut oil (such as my basic whipped body butter recipe here) and it sinks into the skin faster.
3.      Decadent and Easy Body Scrub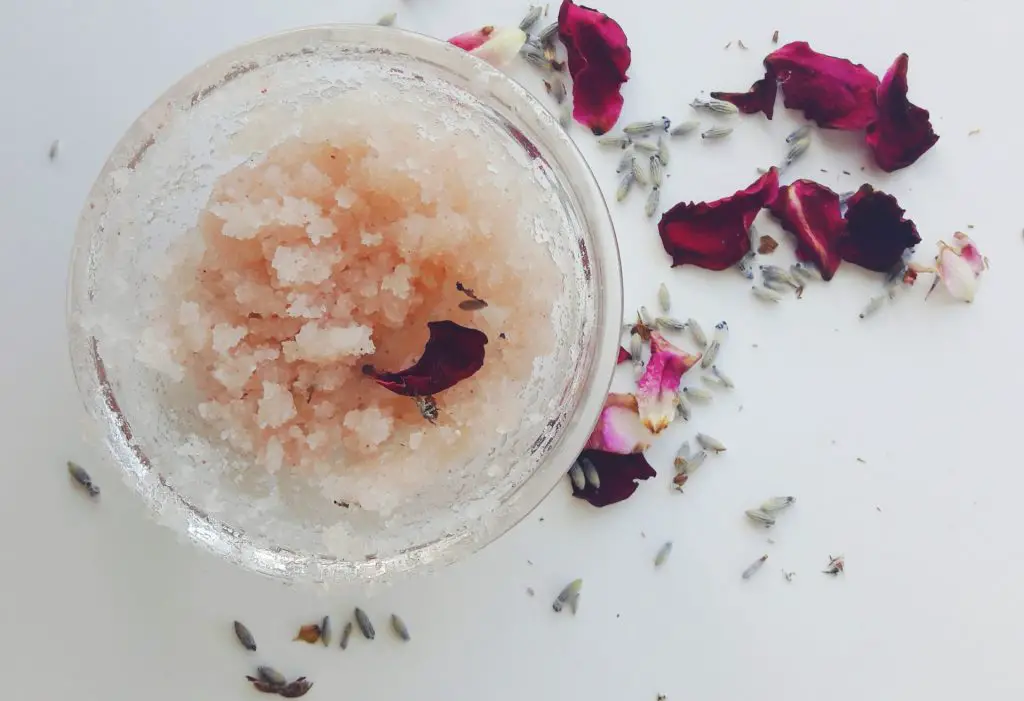 Ah, yes! Who doesn't love a good body scrub! You can let your imagination run wild; forget about the classic body scrubs made with 1 part coconut oil and 1 part sugar. They can be much more decadent, nourishing, and richer than that! Have a look here for a complete guide on body scrubs and recipes (I recommend #4, the creamy whipped version!).
4.      Clay Cleanser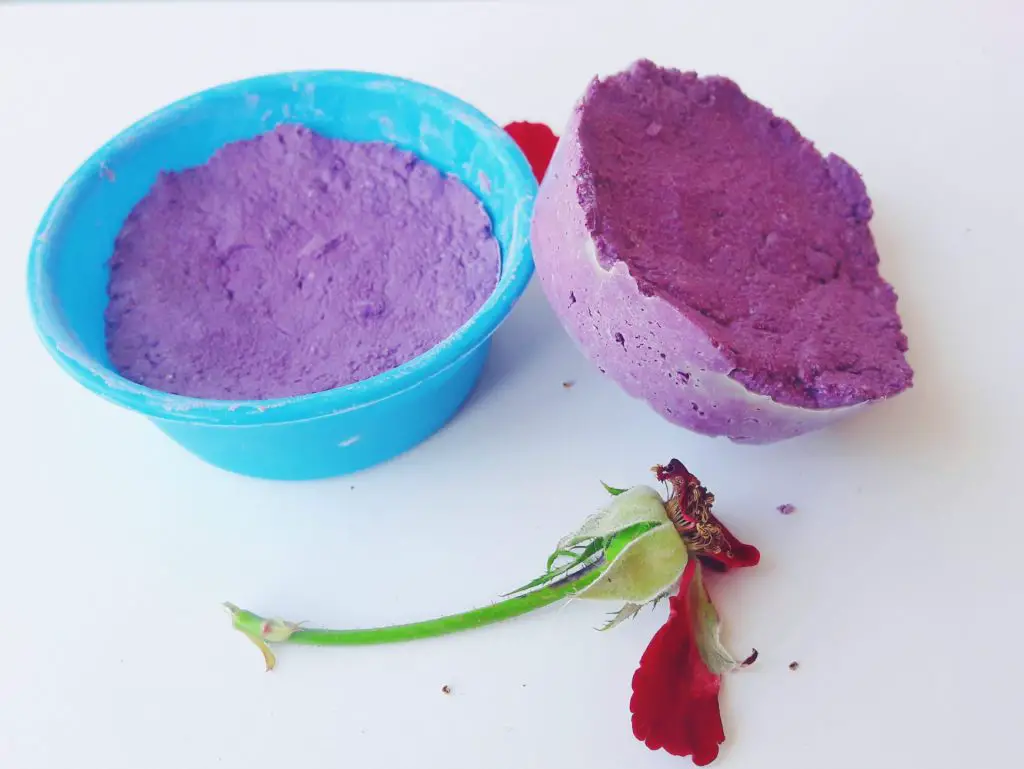 This is a beautiful facial clay bar that works on a daily and a weekly basis. You can use it as often as you'd like with the clays in the recipe. Optionally, you can change the clays I've used to another type you have at home. If using bentonite, I wouldn't suggest using this cleanser more than 3 times a week.
This recipe is easy to make, and it makes a lovely gift too! Get the recipe for the clay cleansing bar here!
5.      Quick yet Cleansing Face Mask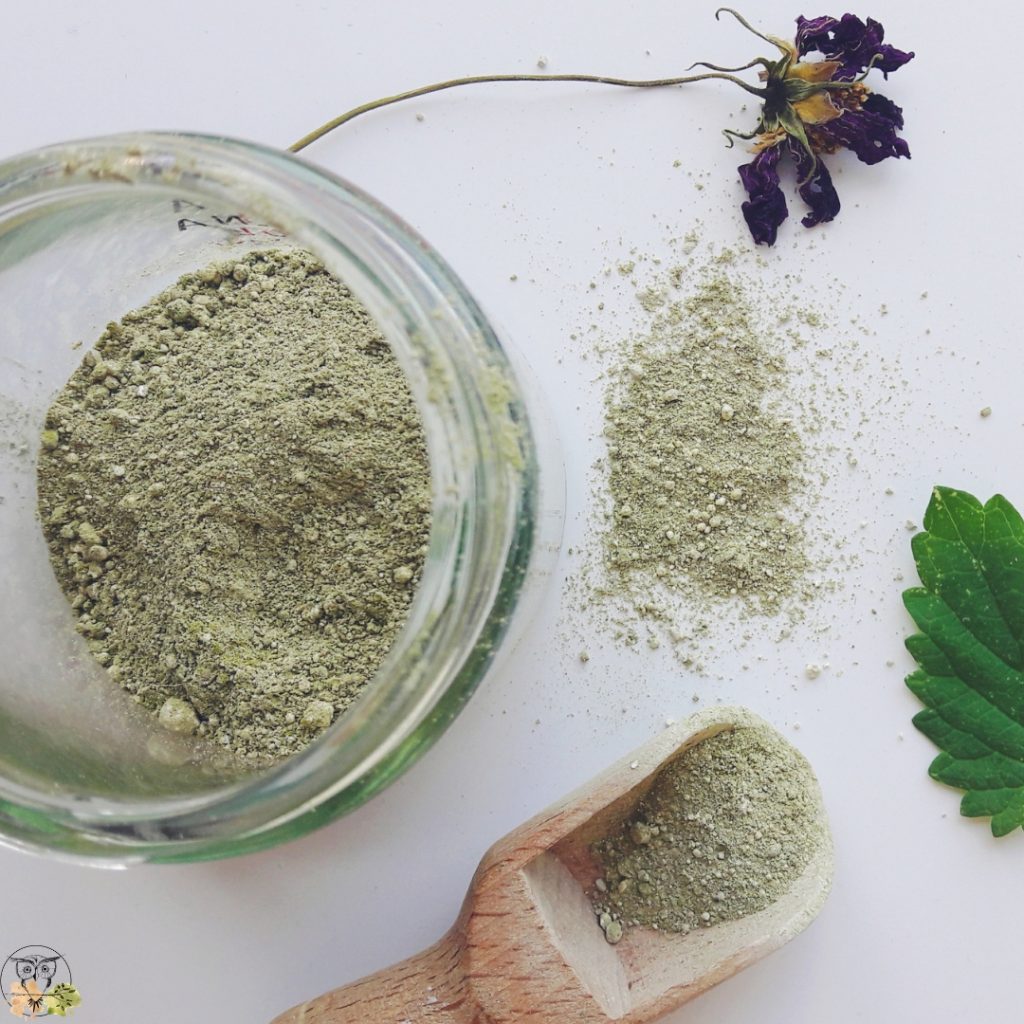 I have an abundance of facial masks on the blog. When you're making a mask that needs water or another type of liquid (hydrosols, freshly brewed tea), make sure to give a dry face mask without any water. I always like to make a small instruction list that I tie it to the container with a ribbon. It makes the product more professional and serious!
10 Bentonite Clay Facial Mask Recipes (for any skin type)
Lemon Balm Clay Mask for Oily Skin
Halloween Clay Mask (that actually looks green when mixed, so it has nothing to do with Halloween, really)
6.      Gentle Fragrant Tinted Lip Balm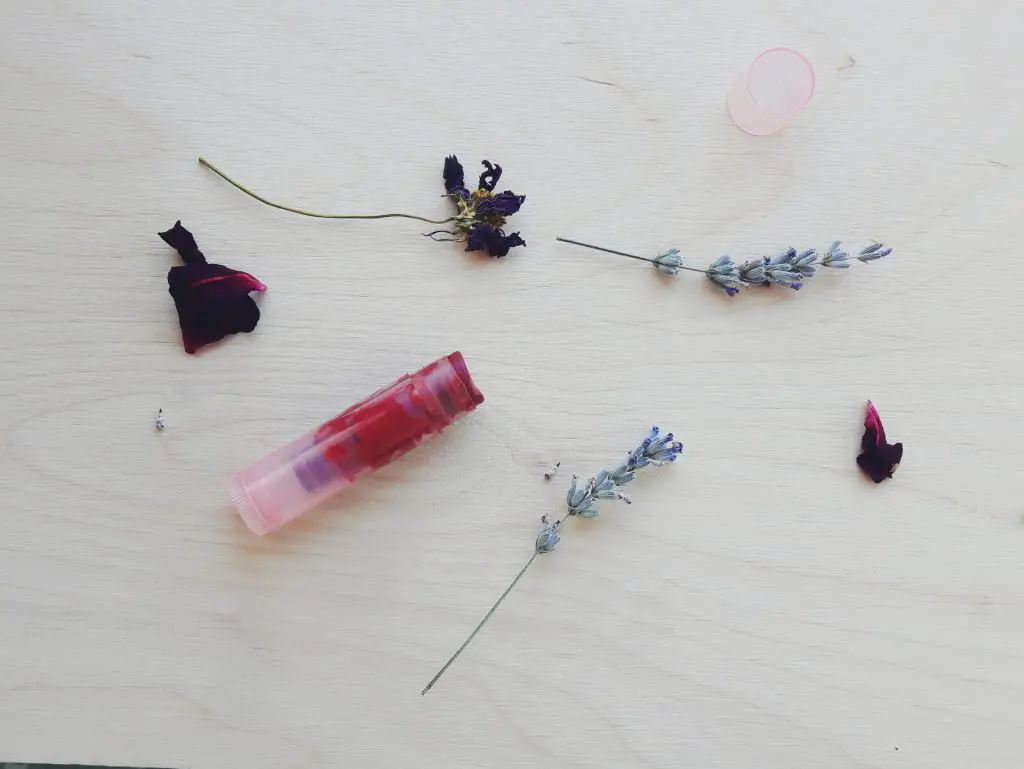 This is a lovely, lovely, vegan DIY lipstick or lip balm (the name is flexible, but it's actually a balm). Get a proper spatula for making this recipe, but it smells lovely, it shimmers with a purple hue, while keeping the lips red and hydrated!
Reapply as often as you want, it doesn't stain the lips but it still gives them a nice color and it lasts!
7.      Natural Lip Balm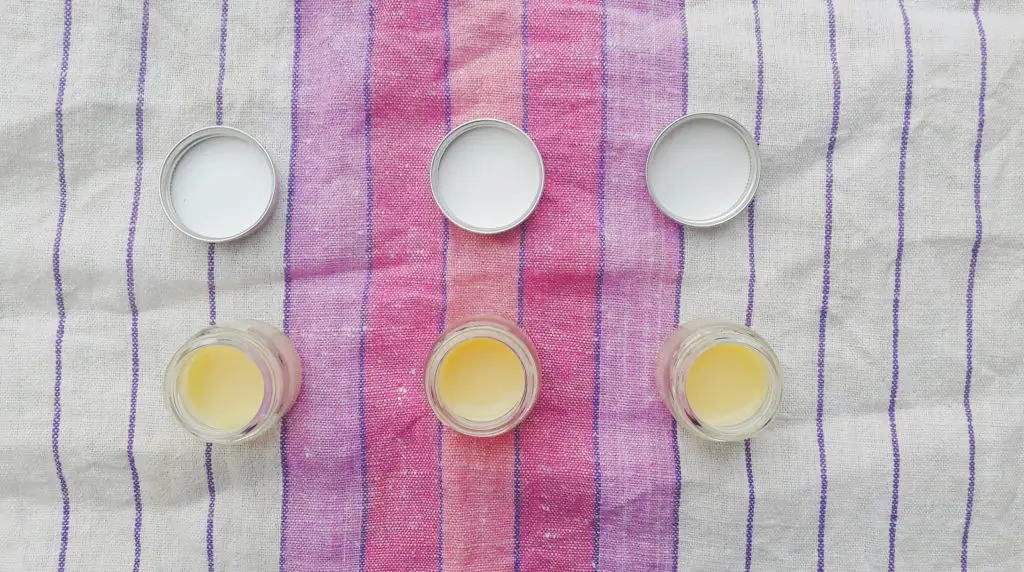 Not into tinted lip balms? That's alright, you can make a natural lip balm instead! You can follow the recipe I made last year here, or feel free to use the tinted lip balm but omit the pigments.
Another option is to add the mica to the recipe and make the balm some color. Now, a small amount of pigment won't stain the lips, but it gives the balm a lovely appearance. You can choose any mica you like!
8.      Nourishing Facial Oil/ Moisturizing Serum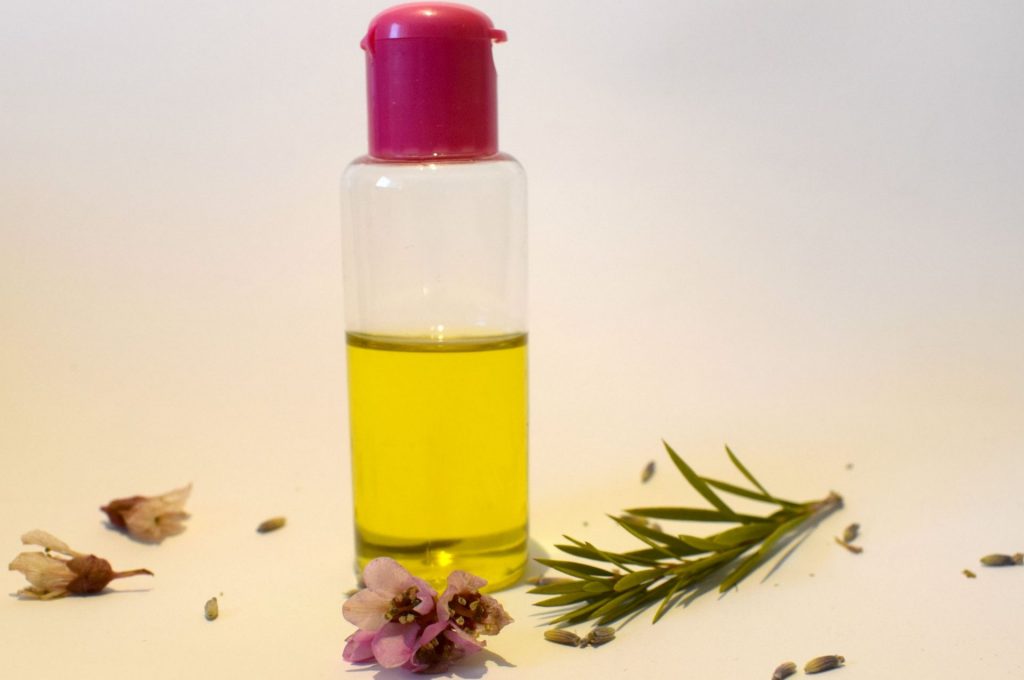 Facial oil always makes a nice present, and it always looks so professional. I remember when I made my first serum; I was over my head, so excited, slathering it all over my face and neck, smelling and testing it (it was one of my first serious projects that worked out perfectly for a beginner, so bear with me here).
Anyway, I have two recipes for facial oil. Find the one with argan oil here, and the other one is meant as a repair serum for dry winter skin here.
You can easily make your own facial serum, use light oils for normal skin (grapeseed, apricot kernel,…) and heavier oils for dry skin (camellia, avocado…)!
Optionally, you can always just get a carrier oil and combine it with essential oils. This makes a lovely gift too, but make sure to check for any potential essential oil allergies. Also, have a look at this guide to choose the best oil for acne and oily skin (if you're giving it to someone who has that problem).
9.      Creamy Gentle and Fragrant Aftershave for Men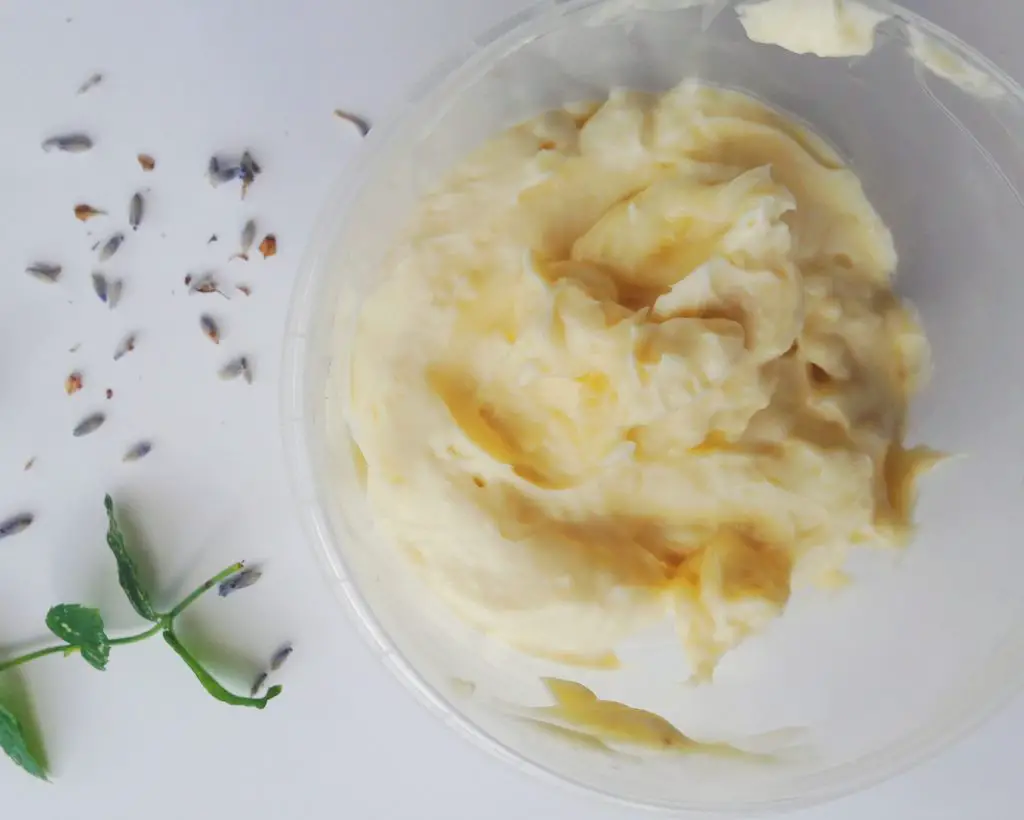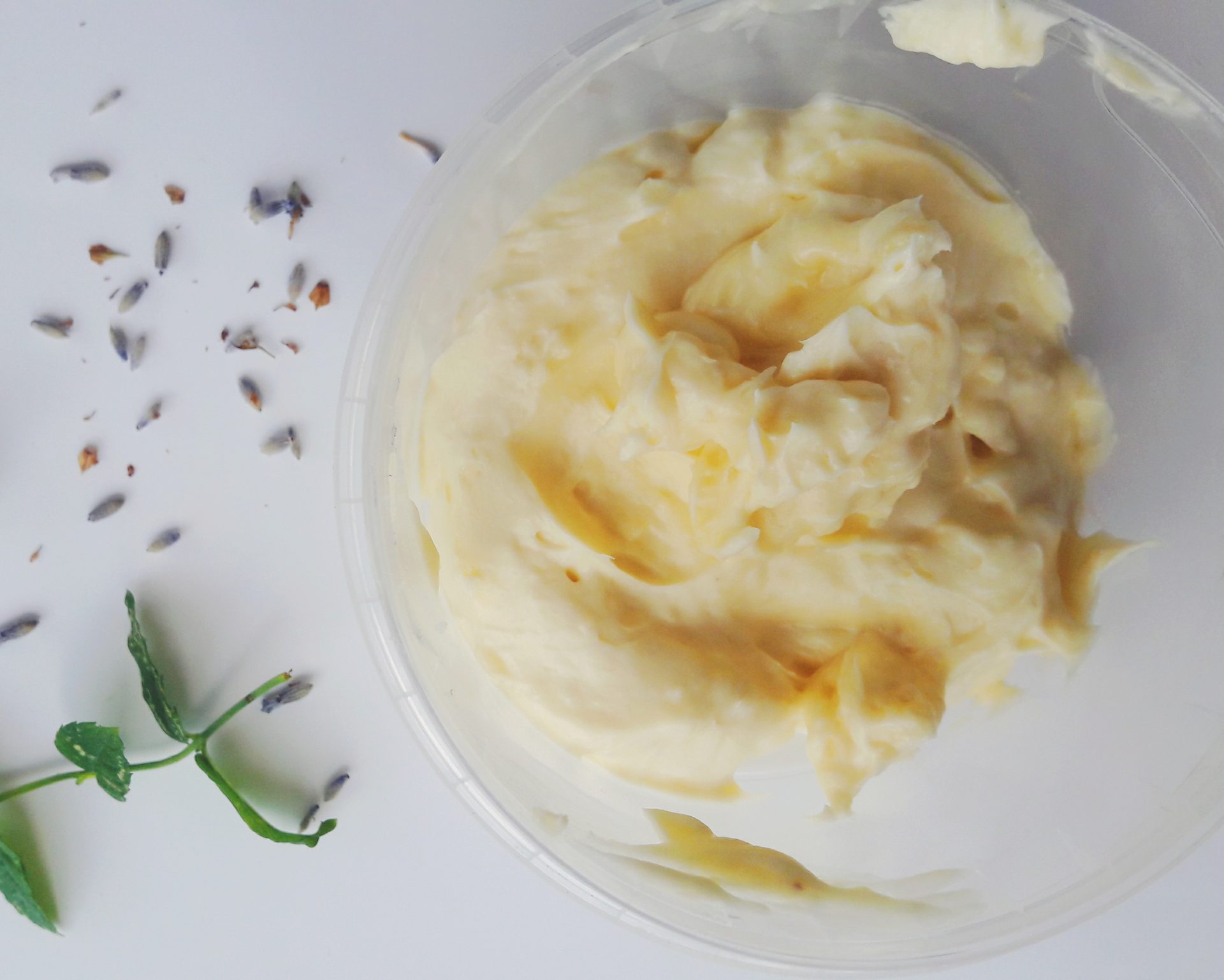 A lovely, fluffy, and creamy aftershave is mostly aimed at the male population, but between me and you, I love to use it a bit now and again. It leaves the skin very soft, nourished, and gently fragrant. It applies nicely, doesn't leave any white marks on the skin. The aloe vera gel tones the greasiness down a bit, but it gives it an extra kick of nourishment for the skin!
10.    The Easiest ever Bath Salts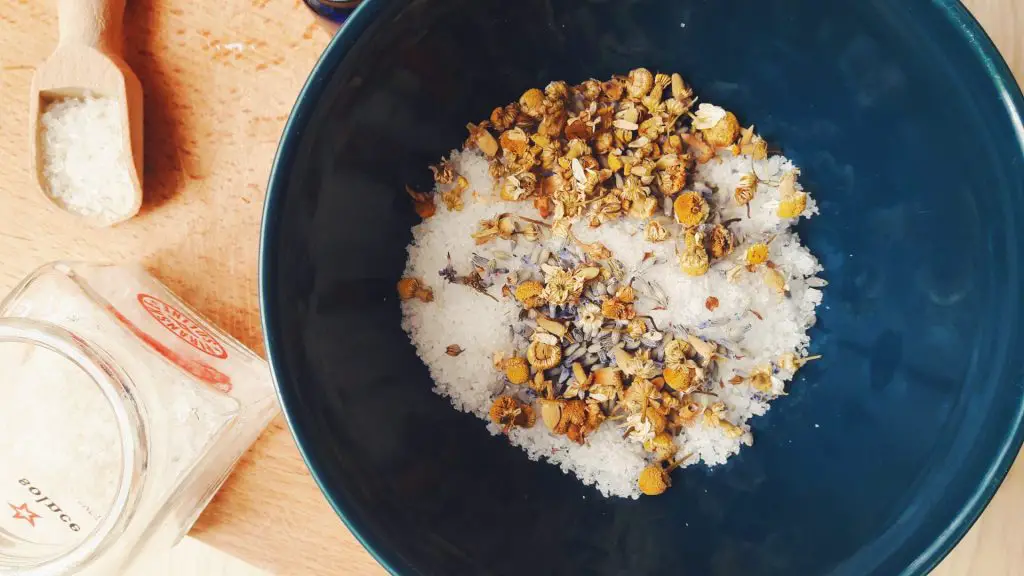 This one is a very easy recipe that makes a lovely gift. Just throw a bunch of salts, dried flowers, and herbs, with essential oils. Pack it into a mason jar with a few ribbons, and it makes it look very pretty very fast.
This is also probably one of the cheapest recipes on the list. If you're on a budget, this one may be the one for you! You can choose any salt you prefer and combine it with any essential oils you have at home. What's more, dry a few flowers and herbs and toss them into the recipe to avoid buying them extra. Look at this post on salt bath for tired legs for more inspiration.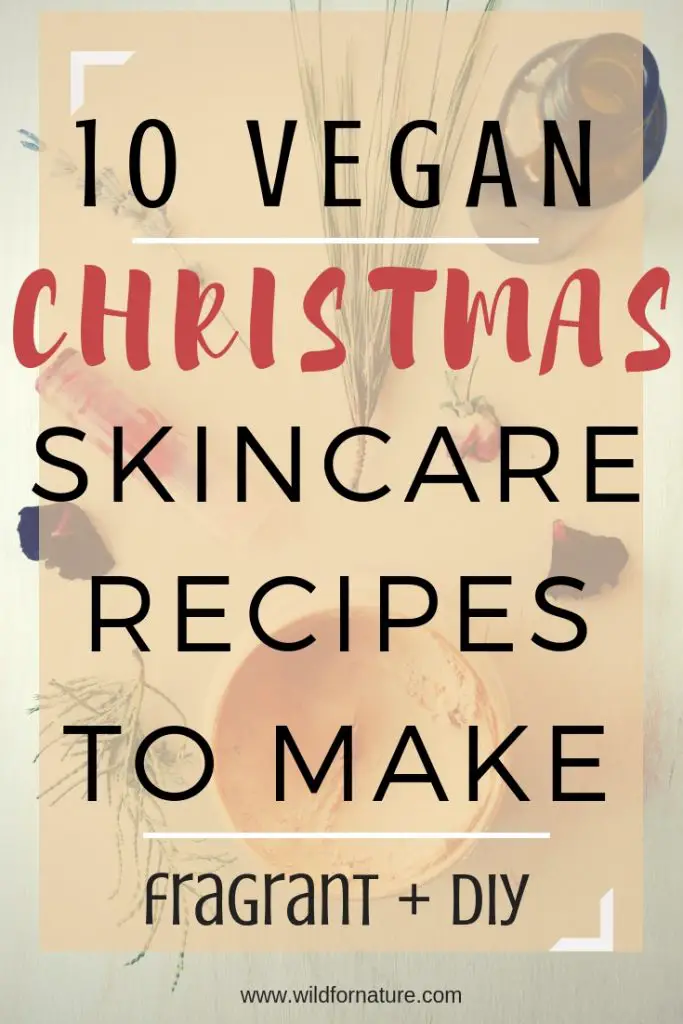 Have you tried any of these recipes? Let me know below, which one is your favorite!
Stay Wild and Happy Holidays!