Hey, pretties! Do you feel a tension in your back and in your head? I've prepared a recipe for a homemade massage oil with sweet almond oil. I have been testing it for a month now and I'm loving it. I'll show you how to make massage oil using essential oils to fight stress. Light up some candles and relax!
About sweet almond oil
Sweet almond oil is obtained by cold-pressing the kernels of the almond tree. Originally, the tree is native to the Middle East and the Mediterranean region. You can find it anywhere between Turkey, Israel, and Iran. Nowadays it is grown all over the world, but California is the state that produces enormously large amounts of almonds.
Difference between almond oil and sweet almond oil
There are two things that we need to discuss: is sweet almond oil and almond oil the same thing and is almond oil essential oil.
There are actually two types of almonds:
1)      Bitter almond oil (Prunus dulcis var. Amara)
While the extracts of the bitter almond oil were used medicinally once upon a time, it is nowadays used for topical application only. The bitter almond oil is an essential oil because it provides the scent and flavor, but it is otherwise not useful nor edible.
2)      Sweet almond oil (Prunus dulcis var. Dulcis)
Sweet almond oil is made from sweet almond kernels, the edible sort. This oil is a very common and popular ingredient in the beauty industry because it's perfect for all skin types, including sensitive skin and even baby skin. Sweet almond oil is pale yellow color, with a very mild soft scent.
Can you be allergic to sweet almond oil?
Yes, you can. If you are allergic to almonds, then do well to avoid almond oil as well. You can use another oil instead; go for grapeseed oil (which is equally affordable but safe to use), lightweight oil that soaks in easily and leaves the skin very soft.
Best sweet almond oil
There is a wide variety of sweet almond oils on the market; the ideal oil is 100% pure without any additives. Some manufacturers dilute the carrier oils with others, which results in low-quality oil. That's why it's important that you know how the oil looks and smells like beforehand. Also, when I find a manufacturer that I trust, I normally stick to the brand. Some may not be organic, but it's not always easy finding USDA certified products.
When looking for quality oil, make sure to check the following before purchasing:
Cold-pressed, pure, unrefined, organic, natural, and with an appropriate packaging (that protects the oil from sunlight, possibly in an amber glass bottle)
I picked this oil because it's a brand not only I but several people trust. Their sweet almond oil is not organic, but it possesses the qualities of very good oil. a lot of their products, however, are organic, you can see for yourself on their website, where they claim that they provide
the labels you're looking for: all-natural, clinically proven, certified organic, non-GMO, free of fillers; the list goes on. We make sure you're getting nothing but Mother Nature's finest, in concentrations that really, truly get results. And we do it all sustainably, to ensure that the Earth stays as healthy as we want to keep its inhabitants.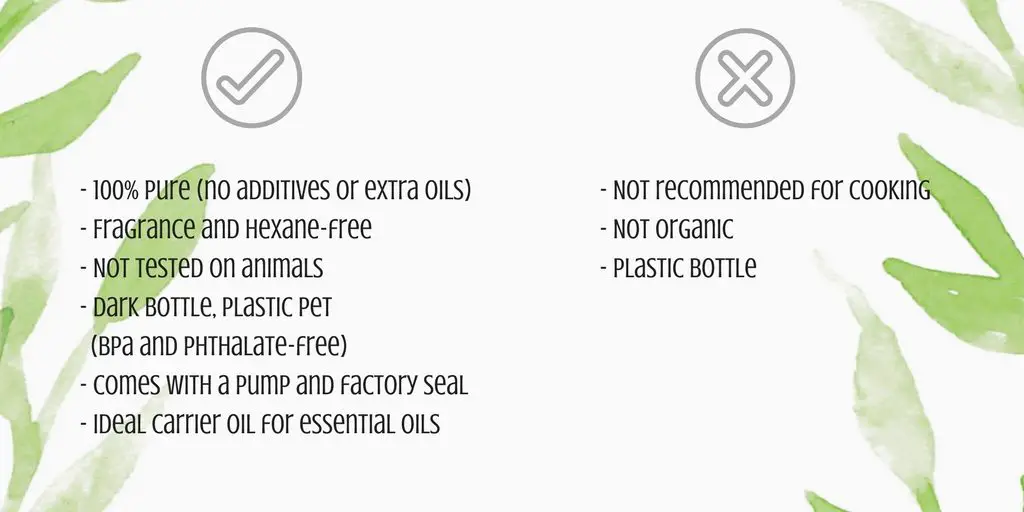 NOW FOODS claim they only provide the best natural ingredients (never tested on animals) without any synthetic fillers, additives or GMOs. Moreover, they have a long list of ingredients they say they don't use on their website, but this is what they claim:
At NOW®, we firmly believe that natural products, as we define them, are safer and more effective than products made with ingredients not found in nature, and we've always believed this. Natural has been the cornerstone of our company since our beginning in 1968.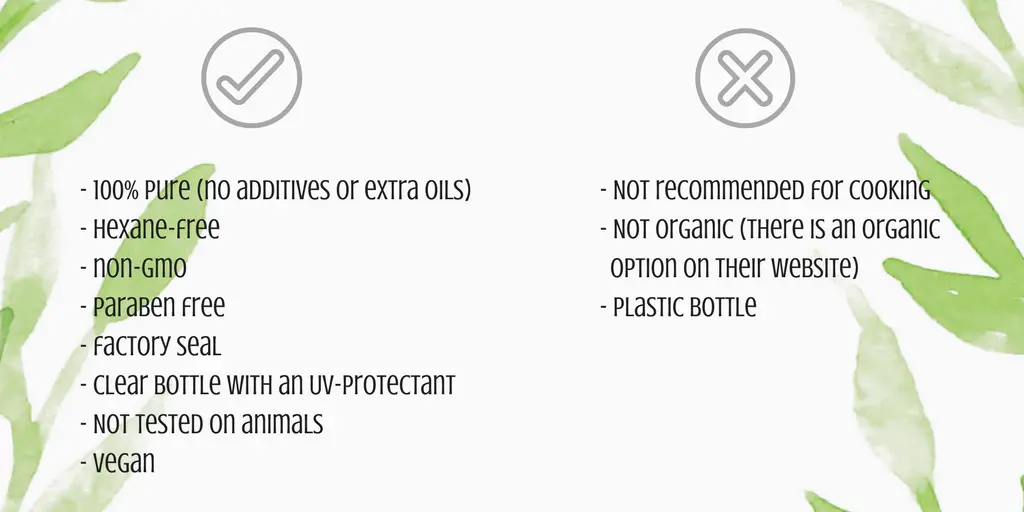 Benefits of sweet almond oil for skin
If you're interested in almond health and hair benefits, go to this post (almonds were the plant of the month in February).
Sweet almond oil is rich in vitamin E, vitamin A, monounsaturated fatty acids, protein and even minerals (zinc, potassium, magnesium, and calcium). What's best about it is that it's perfect for all skin types, also for sensitive skin and even baby skin, because it's nourishing, soothing, and nurturing.
Apart from that, sweet almond oil boosts circulation, it's anti-inflammatory, and it easily combines with other carrier oils and essential oils. Almond oil promotes healthy skin and is a natural aid for various skin conditions.
1)      Healthier skin
Sweet almond oil for skin has some powerful and positive benefits you cannot ignore. Almond oil for dry skin is a natural remedy to nourish, moisturize, soothe, and boost healthy cells. Either irritated or acne-prone skin, almond oil is a general answer. It is loaded with nutrients that make it one of the best natural and organic ingredients in organic homemade skincare recipes.
2)      Minimizes dark circles
Due to vitamin E, almond oil rejuvenates the skin, making it smoother and healthier. With regular use, dark circles should disappear; your best treatment is applying a bit of oil under your eyes with a gentle massage before going to bed.
3)      A natural aid in aging
Thinking of using sweet almond oils for wrinkles? Go ahead. With its potent antioxidant benefits of vitamin E and other active ingredients, almond oil helps to fight the free radicals and reduce the oxidative stress that causes wrinkles in the first place.
Sweet almond oil also helps to minimize fine lines, keeps the skin cells healthy, and promotes the smooth and youthful appearance of your skin. After all, almond oil can be used not only as a body massage oil but as a facial massage oil as well.
4)      Soothes muscle pain and stress
With its analgesic properties, sweet almond oil will help soothe the pain and stress from your sore and tense muscles. It is the key ingredient in this homemade massage oil for stress if tense muscles are something you need a natural remedy for.
5)      A natural remedy in skin conditions
The good news is that you can use sweet almond oil for oily skin as well because the oil is considered as non-comedogenic. It will not clog pores and cause breakouts. After all, sweet almond oil is one of those natural and organic ingredients that are a natural remedy for anyone suffering from acne, psoriasis, and eczema. This oil soothes irritated skin, keeping it naturally moisturized at the same time.
Homemade massage oil with sweet almond oil to relieve stress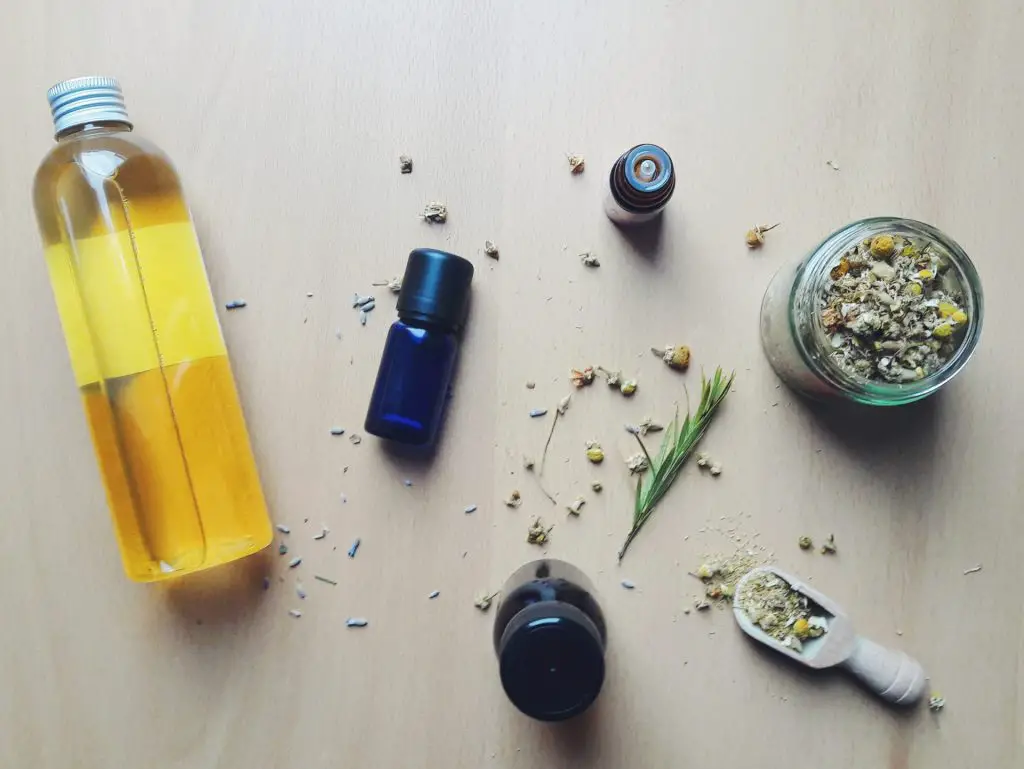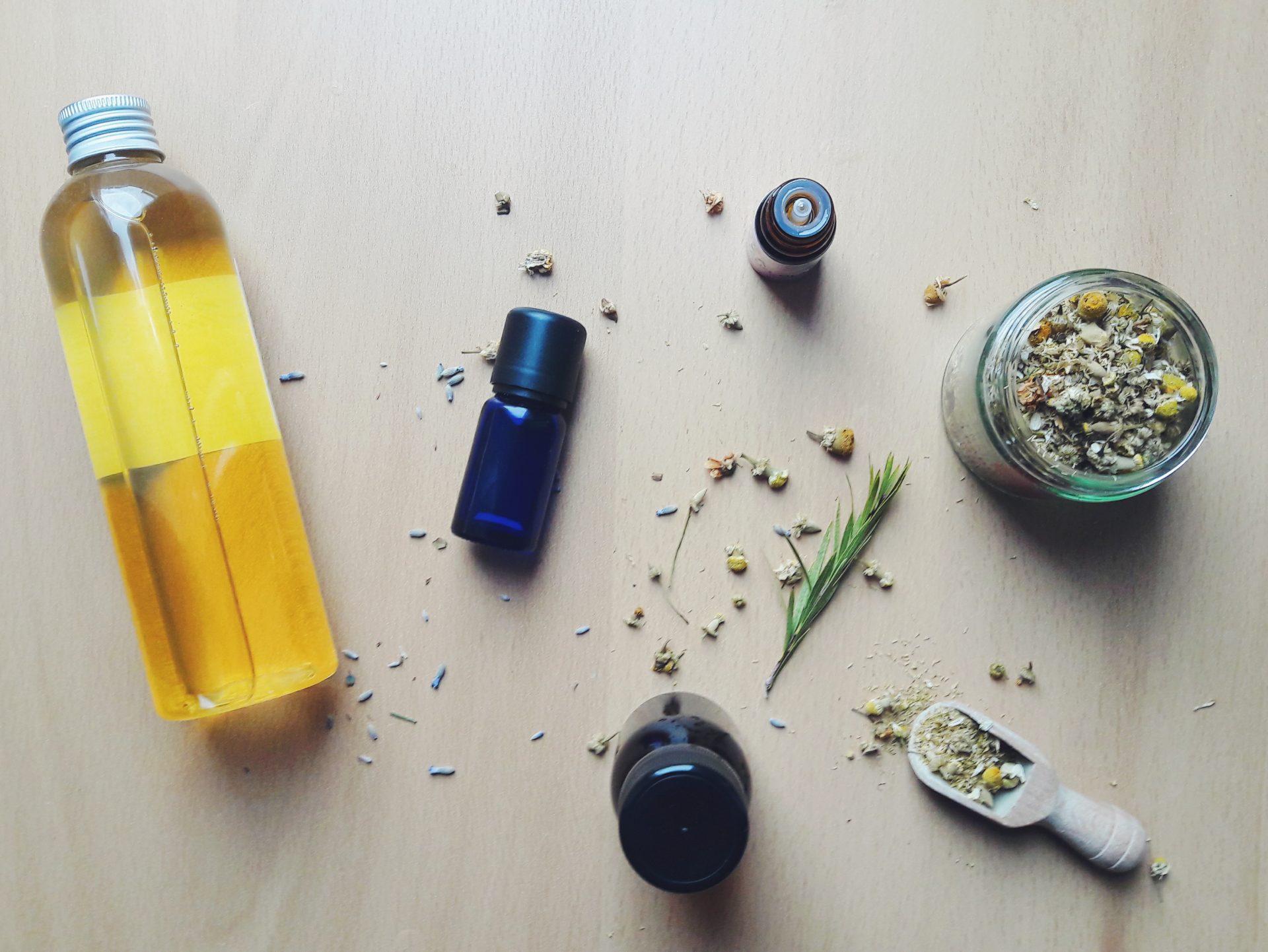 Wondering what is the best carrier oil for a massage? Actually, sweet almond oil is one of the most popular oils for massages. It is a good carrier oil for essential oils; what's more, because it already has analgesic properties, combining it with essential oil with the same properties, can double the effect and make the oil even more efficient. So if you're looking for sweet almond oil recipes, this is one of the easiest ways to use it!
These are the essential oils I've used in my homemade massage oil with sweet almond oil:
Lavender essential oil
Lavender is very popular massage oil. Used for relaxation or acne, this oil has it all (more or less). With its calming and relaxing effect, lavender EO relieves stress, anxiety, and nervous tension. It also boosts blood circulation and is a natural remedy for tight and sore muscles.
Chamomile essential oil
Who doesn't love a steaming cup of chamomile tea after a long day? Soothing and calming, chamomile essential oil has anti-inflammatory properties and it aids as a natural detoxifier for the skin. It is just what you need for this all-natural homemade massage oil. Like lavender, chamomile oil also boosts circulation and reduces stress.
What are the best essential oils for sleep and relaxation?
Apart from the ones I've listed, here are other essential oils you can use in this DIY massage oil that also promote sleep and relaxation:
Geranium
Clary Sage
Marjoram
Vetiver
Bergamot
Chamomile
Sandalwood
Rosemary
Cinnamon
Cypress
How to make massage oil?
This is an easy homemade massage oil recipe you can make in no time, with only a few ingredients. It is a body massage oil and considered as such, but feel free to use it on your face as well, or for your tired feet (after a nice salt bath).
Floral Calming Homemade Massage Oil
Ingredients:
– 5 TBSP sweet almond oil
– 2 drops lavender essential oil
– 3 drops chamomile essential oil
– 2 drops geranium essential oil
Instructions:
Combine all the ingredients in a small bottle
Roll the bottle gently until all the ingredients are combined
Apply and enjoy your relaxing massage!
Notes:
1. I roll the bottle before every use
2. You only need a small amount of this oil; spread it well, a little goes a long way
Let me know how does your homemade massage oil with sweet almond oil feel like!
Stay Wild!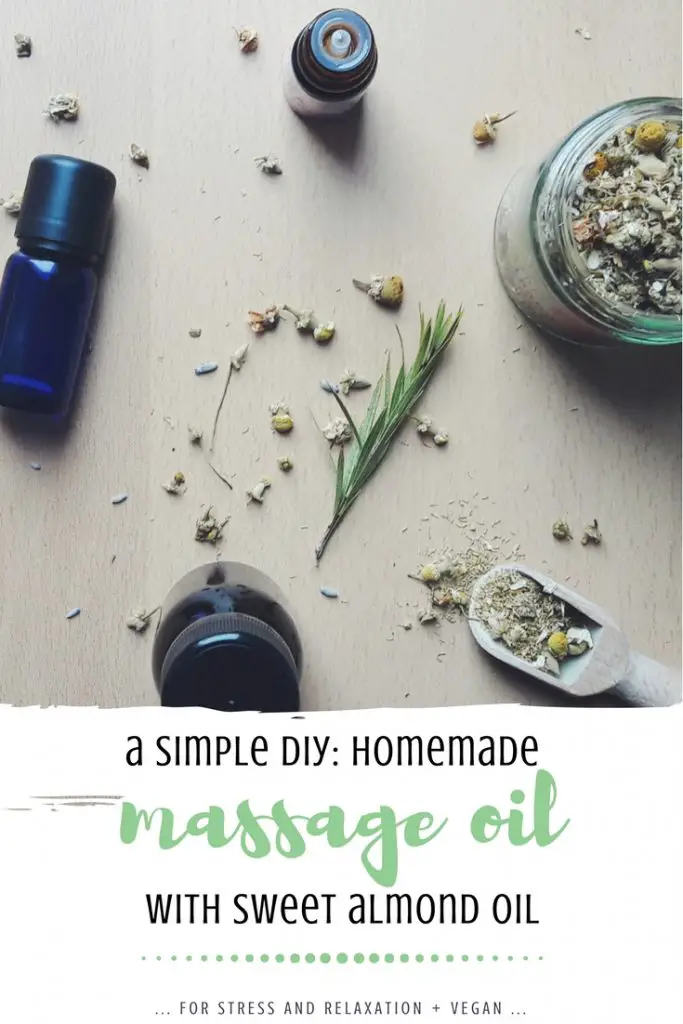 Have you made this recipe? Tag us on Instagram #wildfordiy
Help support Wild for Nature
Many of you have asked if there's a way to help support Wild for Nature. I've signed up for Buy Me Coffee. If you love what I do, learn from me, sell anything you made from my recipes, and want to see Wild for Nature grow even more, I'd be thrilled if you'd consider buying me a coffee! It works as a one-time or a monthly donation of $3. You can also get beautifully designed PDFs with a series of recipes and other resources I publish there, to help you learn and get creative at home! I can then use that money to further develop and grow Wild for Nature and you can help me continue with wild creations and resources!