Wild morning! I'm already in the holiday mood, so I've prepared another post on Christmas gift guide! If you're desperate to find gifts for DIYers, crafters, and all the creative people that are into homemade skincare, you've come to the right place!
The holiday season can be stressful. I don't know about you, but I always tried to make too much in too short time, working, decorating, creating, and eventually ended up exhausted. That's why I've started planning Christmas gifting already in November. That way, I make a list of all the things I need to do and buy and slowly start preparing and organizing the gifts. And now, I actually enjoy the season, have fun while making the prezzies, and reduce the stress to the minimum!
There are two posts about Christmas gifts on the blog at the moment; this one and the post from last week, where I gathered my favorite recipes that make a lovely gift this holiday season. Most of them are appropriate for a beginner DIYers as well!
But then it occurred to me that you may know a DIYer and you are looking for the best gifts for DIYers with no real luck. That's why I decided to help you out a bit; I've gathered a list of all the things I believe would make any skincare DIY beauty aficionado happy. Logically, double check with your crafty friends what they already have, but in general, I'd be happy to get anything from the list!
I hope you find great gift ideas for crafty friends! Because you know what that means, right? The more equipment and supplies they have, the greater the chance you get something fragrant and skin-loving in return!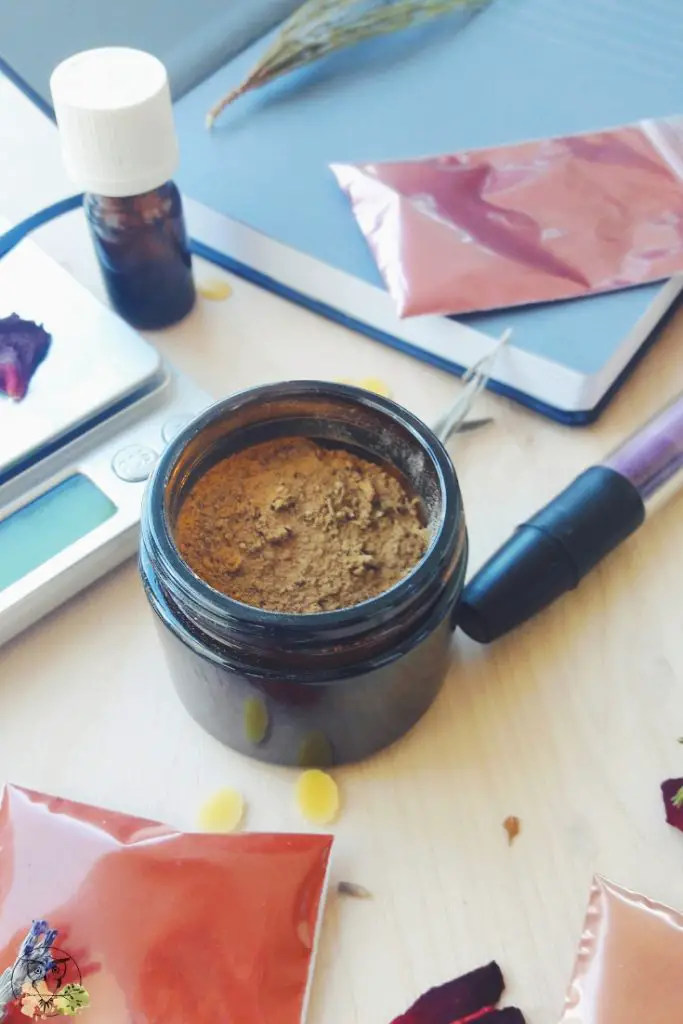 Best gifts for DIYers
1.      Books
Books make a lovely gift. I love giving away books and I love receiving them.
Essential oil safety: A Guide for Health Care Professionals by Robert Tisserand & Rodney Young
This book is a must for anyone who works with essential oils on a daily basis. This is more of a manual, a handbook than a book, and it is incredibly rich with information; the composition of essential oils, the usage ratios of the oils, their profiles, and the toxicity. The digital copy is a more practical one since it speeds up the search process.
2.      Supplies
Well, who doesn't love a nice packet of supplies, right? Certain companies already offer a collection of certain ingredients that you can get for your crafty friends. It's easy to buy a little bit of everything and make a lovely crafter gift basket from it, such as a collection of clays, for example. But that's not all, have a look at other potential collection ideas:
Micas and pigment collection
Colors are always a fun and a practical gift. Getting a new shade is a challenge and no matter how many micas I already have, I'm always excited to try something new! Besides, micas and pigments are very versatile; we put them into body butters and oils, soaps, bath bombs, lip balms, and all other sorts of makeup!
Carrier oil and butter collection
Whether you've heard your friend mention a few oils or talk about a specific oil or butter, it's your chance to get more of those ingredients. I'm always happy when I get a stash of the oils/butters that I use the most, such as shea and mango butter, coconut oil, grapeseed, safflower, and rosehip oil.
Essential oil set
Kind of like the micas and pigments, essential oils are also a great thing to play around with. Each new scent enables you to create a new and a different product you haven't tried yet. After all, some essential oils are in the products because of their smell, others because of their benefits! Plus, the more essential oils you have, the more blends you can make and even start developing your own perfume!
Labelling supplies
It can be a bit challenging to remember all the products in the numerous containers of the same color. Why not have some fun with the labeling and decorating with colorful washi tape, chalkboard labels, shape stickers, or even essential oil labels.
Various types of labels enable me to stay more organized and to know what's what. For example, I'd use blue labels for certain types of products and red for other types.
With some washi tape, the containers look much nicer and prettier, plus your crafty friend can label the product much easier, no matter the type of a container!
3.      DIY equipment
An equipment for homemade skincare products is a constant expense of any DIYer; the containers, the labels, and other equipment is something we need on a daily basis. Getting something useful and practical will surely make any crafter happy.
A good scale
A must for anyone who's getting into homemade skincare, a scale doesn't have to be an expensive gift. There are plenty of inexpensive ones, great for anyone who's not in it professionally.
I use this kind of scale and I'm more than happy with it. It ranges from 0.01g to 500g and it's everything I need. While it does come with the auto shut-off, I personally don't mind. I weigh the ingredients beforehand. It's quite responsive for some last-minute measurings as well and it comes with 2 trays, which is a very handy addition.
The only thing to remember is that small range scales are not enough for anyone making soap. Since I don't generally make soap, I can't tell you what would be the appropriate scale.
Beakers
Beakers are the newest addition to my DIY skincare kit and I absolutely love them. I've never had any affection for the heavy and large Pyrex jars. I thought they were all too heavy and too big.
The beakers are lighter to use, which makes them more practical also for recipes that require smaller amounts of ingredients. Plus, if your scale doesn't come with a wide range of increment, the beakers will only take up that much weight. My scale ranges from 0.01g to 500g and it's been more than enough for the light beakers.
Empty containers
You can get these on Amazon easily. There is a wide variety of these containers to choose from; you can either get one piece of each container separately or buy a whole pack of the same type. Double-check with your crafty friend if they have any extra requirements.
You can choose from glass and plastic containers in different colors. I'd recommend you to get the dark glass bottles– blue or amber help to preserve and protect both carrier and essential oils from the direct light.
Silicone molds for lotion bars
These silicone molds are quite fun to use; you can get different shapes and sizes, making the DIY skincare a fun business on the budget. Amazon has a wide variety of these, but you can get them from AliExpress as well. Just make sure to pay attention to the shipping. While Amazon can be on the dot, shipments from AliExpress can take up anywhere between two weeks to two months, in some cases even more!
4.      Recipe planner/notebook
When I first started out with homemade skincare recipes, I was a mess! I scribbled something to this piece of paper and a little bit to the other one. Eventually, I'd either lose them or forgot what the recipe was all about (I have organizational problems, as you can see).
At one point I realized that I needed a proper recipe notebook with enough space to comment, rewrite, note the dates, the ingredients, the substitutes and all of that in one place. Still, it doesn't have to be an actual recipe planner; a simple Moleskine classic notebook will do just fine!
What I also do is mark the recipe and its remakes with different colors (I made personal scale at the beginning of the planner so that I always know what I'm talking about). Adding stickers and different labeling next to every recipe is also very handy!
5.      Gift certificate
Last but not least, a gift certificate is always the easiest way out that can make your crafter extremely happy. When buying ingredients can be expensive with the postage fees, it's easy to enable them the ingredients for free and a fee they can actually afford buying.
The best thing about this is that gift certificated don't necessarily have to be all about the ingredients. You can also buy a certain course on homemade skincare that your crafter has been talking about.
Anyway, I hope you find this list of Christmas gift ideas for a DIYer useful and helpful!
Stay Wild!