Hey you all, I'm happy to present a guest post from Ashley Lipman today! She'll tell you about very easy DIY natural beauty recipes you can make in no time!
Women around the world are changing their beauty routines to use more natural, chemical-free products as awareness grow about the additives and preservatives in consumer cosmetics. Essential oils, kitchen supplies, and natural goods from the local grocery store can all be made into transformative beauty products.
If you've been looking at ways to free your skin and hair from the chemicals on store shelves, here are some of the best DIY beauty recipes to try.
Argan Oil Hair Mask
The argan oil benefits that have been revealed in recent years is changing how people are treating their hair. It's restorative, deeply moisturizing effects are nourishing for both the hair and skin, undoing the damage caused by heat and product use.
To make an argan oil hair mask, purchase 100% pure argan oil from a trusted supplier. Mix 1 tablespoon of argan oil with equal parts of coconut oil and agave syrup. Heat the mixture until it's warm enough to take the stickiness out of the syrup for mixing but still comfortable to touch. Apply the mask to your hair, focusing on the ends, and pile on your head.
The mixture may stiffen or feel sticky on the hair. Put a shower cap on over your hair to prevent contact with fabrics and leave for 30 minutes. Wash and style regularly. Repeat bi-weekly for best results.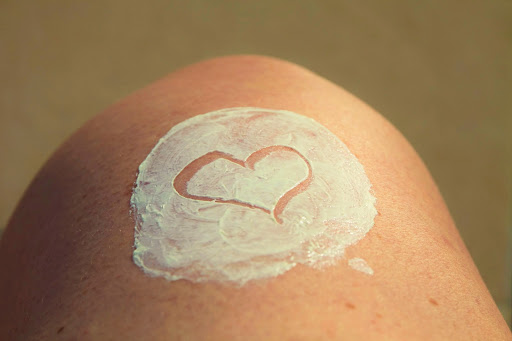 Earth Clay Mask
There are many causes for oily skin. In many cases, it's an overproduction of sebum— an oil-like substance produced by the skin to create a protective, lubricating layer. Oily skin can be caused by exposure to pore-clogging dirt and grime. Surprisingly, it can also be caused by under-moisturizing one's skin, causing oil production to go into overdrive to make up for it.
A clay mask helps restore the skin, absorbing excess sebum and giving the pores space to breathe. Mix equal parts earth or natural powdered clay with apple cider vinegar. If you have sensitive skin, swap out the apple cider vinegar for rose water. While apple cider vinegar has many beneficial nutrients, including balancing pH levels and acting as an astringent, it can be an irritant. If desired, add a few drops of your favorite essential oil. Mix until smooth.
Apply the clay mask with a brush and let it dry completely before removing. For best results, apply weekly. You can make extra and keep it stored in an airtight glass container.
Nail Oil
Nails can be a key indicator of underlying health issues and take a lot of wear and tear over time. If you work with your hands, they often bear the brunt of that work. If you have a predilection for nail polish or gel nails, they're subjected to a lot of chemicals. Regularly applying a natural nail oil can be restorative and keep your cuticles in check.
For this natural beauty product DIY, you'll need an empty eye-dropper bottle or nail polish bottle. Mix one tablespoon of pure argan oil with a few drops of vitamin E oil and lavender oil and funnel into your bottle. Shake vigorously before every use, applying to the nail bed and cuticles a minimum of once a week.
With these DIY natural beauty recipes, you'll give your hair, nails, and skin the TLC they deserve and offset the impacts of exposure to toxins.