Wild morning to you. I used to be one of those people to walk around with a thick layer of white SPF lotion all over my face, my shoulders and my ears (yes, I hate burnt ears). Then I turned into a person who ditched SPFs altogether because I heard they are more harmful than beneficial.
After detailed research and more insight into sunscreens (we all agree they can be confusing), I've prepared a short guide on SPF: what is it, ingredients to avoid, how to use it, and the best chemical-free sunscreen out there.
Which SPF factor is best for you?
If you want to protect your skin properly, then we're talking about SPF 15 at least. It's fairly easy to calculate which SPF you need, once you know what you're actually looking for. I've always thought that the higher the number, the stronger the protection. Actually, it's all about the amount of time the protection will last and it all depends on the tone of your skin:
If you have a fair skin, it probably means you can stay in the noon sun for about 10 minutes, before you burn, right? If your skin is a bit darker (olive tan), then you probably have an extra 5 minutes to those 10 from the fair lady, so altogether you have 15 minutes in the noon sun before you burn. The last skin tone can stay in the sun for about 20 minutes before burning, if the skin tone is dark.
Now you take these minutes and multiply them with the number of your SPF:
SPF 20 x 10 minutes is 200 minutes. After these 3 hours, you need to reapply your sunscreen.
SPF 25 x 10 minutes is 250 minutes. The sunscreen will last for about 250 minutes.
SPF 30 X 10 minutes is 300 minutes. The sunscreen will last for about 300 minutes before you need to reapply.
According to the EWG (Environmental Working Group), some (chemical) SPF creams with a very high SPF contain ingredients that can get absorbed into the bloodstream and can cause allergies and skin irritation. That's why some people suffer from a so-called sun allergy. It might not be the sun itself, but the ingredients in the sunscreen!
Chemical sunscreen VS mineral sunscreen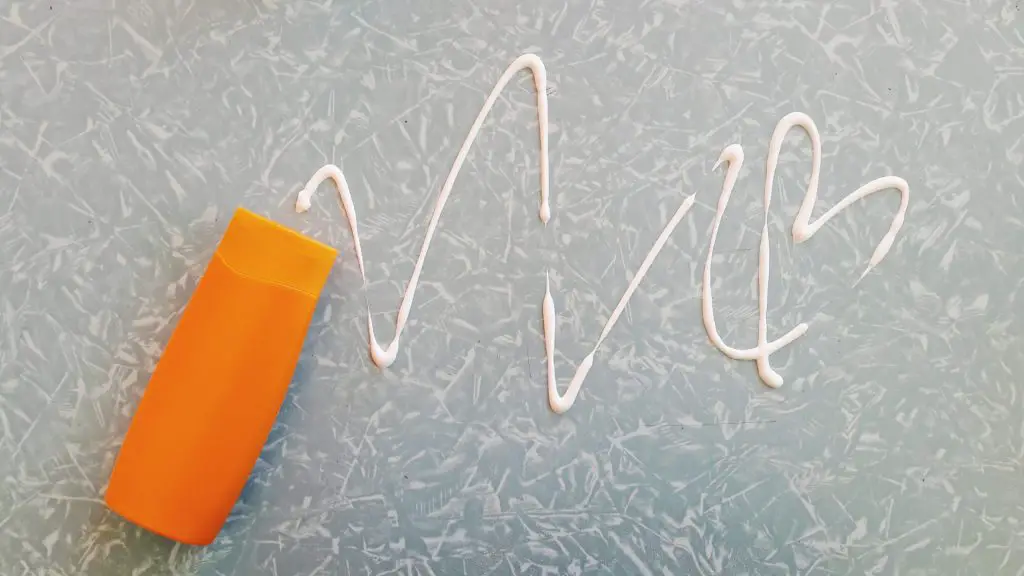 There are two options when it comes to sunscreen lotion.
The easiest to come by are the chemical sunscreens, but when it comes to taking care of the biggest organ of our bodies, it's worth thinking twice about the products we apply on a regular basis.
The second option is the mineral sunscreen lotions. (there is a third option; some plants contain high SPF, but that's a discussion for some other time)
The majority of sunscreens that you can get at your usual drug store contain chemical filters; usually their range from 2 to 6 active ingredients, which have been found to disrupt the hormones:
The mineral lotions contain cyanide oxide and/or titanium oxide. You can say your SPF is natural only in the case when it contains a mineral filter along with all-natural ingredients.
Mineral protection is also known as physical protection, because the minerals from the sunscreen gather on the surface of the skin and do not penetrate it; they basically create a film on the surface that offers protection. When shopping for SPF, find a mineral sunscreen lotion that works for you from a brand that guarantees no Nanoparticles
A lot of chemical filters don't really protect the skin in the same way, since they don't offer the same surface protection. In many cases the sun rays can penetrate the skin, which leads to both skin aging and the formation of the free radicals. The mineral protection starts working right away, while with the chemical you need to wait for about 20 minutes for it to get absorbed into the skin. That's also why we need to reapply mineral protection after every physical activity.
Basically, the chemical sunscreen is absorbed into the skin and lets the UV-rays be absorbed as well, while the mineral SPF forms a film on the skin and prevents the UV-rays from entering deeper into the lower levels of your skin.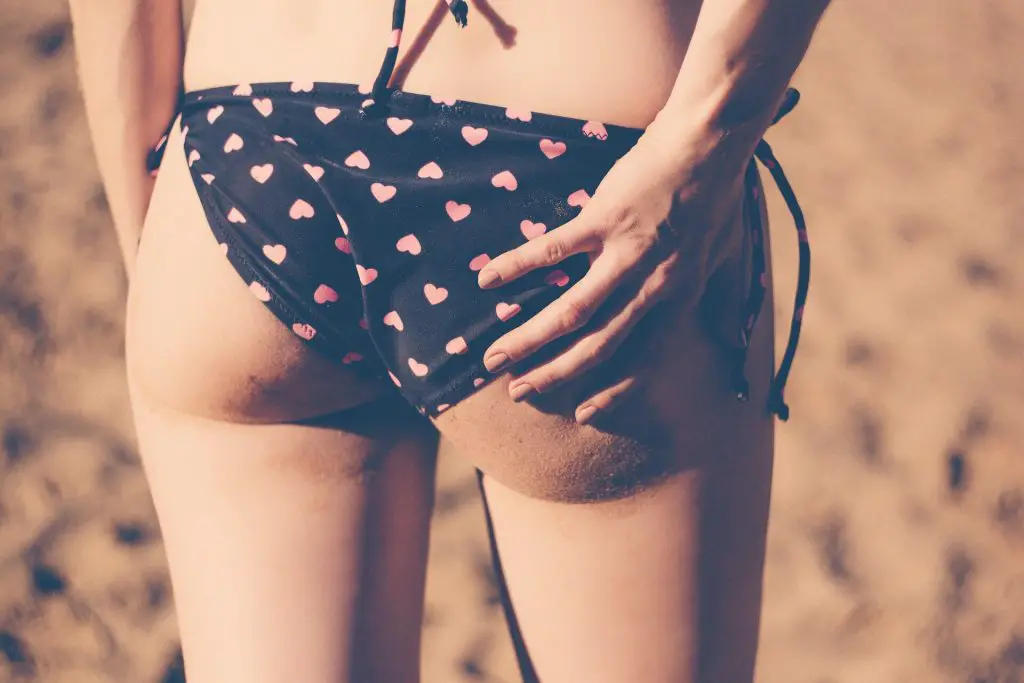 Top 4 best chemical-free sunscreen options
Beauty by Earth states that their sunscreen is a reef safe formula; why reef safe? Because a lot of ingredients that are in the sunscreens actually harm the coral reefs. Read more about how chemicals in the SPF damage the marine environment.
Apart from this, Beauty by Earth Body Sunscreen is all natural: it doesn't contain any Nano particles, or harmful ingredients (such as parabens, chemical fragrances and other nasty stuff). Also, it's cruelty-free. A little goes a long way, this sunscreen has a light scent, not your usual sunscreen smell. At first it seems a bit thick, but it absorbs well into the skin.
Shop at: Amazon.
Ingredients?
Zinc Oxide, Organic Aloe Barbadensis (Aloe Vera) Leaf Juice, Organic Cocos Nucifera (Coconut) Oil, Organic Butyrospermum Parkii (Shea Butter), Vegetable Glycerin, Sorbitan Sesquioleate, Ricinus Communis (Castor) Seed Oil, Organic Helianthus Annuus (Sunflower) Oil, Organic Beeswax, Organic Punica Granatum (Pomegranate) Extract, Polyhydroxystearic Acid, Organic Cucumis Sativus (Cucumber) Fruit Extract, Organic Calendula Officinalis (Calendula) Flower Extract, Organic Vanilla Planifolia (Vanilla) Fruit Extract, Organic Camellia Oleifera (Japanese Green Tea) Leaf Extract, Rosmarinus Officinalis Leaf Extract, Magnesium Sulfate, Tocopheryl Acetate (Vitamin E), Cocos Nucifera (Coconut) Pulp Extract, Vanilla Tahitensis (Vanilla) Fruit Extract
Suntegrity mineral sunscreen for body is cruelty-free and vegan. This sunscreen protects the skin against UVA and UVB damage. It contains no parabens or other harmful ingredients. Suntegrity SPF is easily applied, and non-greasy with a pleasant aroma.
Shop at: Amazon.
Ingredients?
Active Ingredients: 20% Zinc-OxideInactive Ingredients: Aloe Barbadensis (Organic Aloe Vera) Leaf Juice, Camellia Sinensis (Organic Green Tea) Leaf Extract, Caprylic Capric Triglycerides (Coconut Oil Extract), Cetyl Dimethicone (Mineral Based), Citrus Aurantium Dulcis (Sweet Orange) Essential Oil, Citrus Grandis (Grapefruit) Essential Oil, Citrus Reticulata Blanco (Tangerine) Essential Oil, Cucumis Sativus (Organic Cucumber) Fruit Extract, Dimethicone (Mineral Based), Ethylhexylglycerin (Plant Derived Preservative), Glyceryl Monostearate (Plant Derived), Helianthus Annuus (Organic Sunflower) Seed Oil, Hexyl Laurate (Plant Derived), Hyaluronic Acid (Plant Derived), Magnesium Sulfate (Epsom Salt), Polyaminopropyl Biguanide (Preservative), Polyglyceryl-4 Isostearate (Plant Derived), Punica Granatum (Organic Pomegranate) Seed Oil, Simmondsia Chinensis (Organic Jojoba) Seed Oil, Sorbitan Stearate (Plant Derived), Water (Aqua)
Beauty by Earth facial sunscreen is light and it absorbs fast. Made with vegan and organic ingredients, this sunscreen is GMO free. Use it under the make up or not (I don't use any make up during the summer, apart from the eyes and lips). It doesn't feel thick, feel free to apply it to the neck and chest area as well. A little goes a long way, it rubs in completely. This non-toxic sunscreen made with natural ingredients also moisturizes the skin with a faint natural scent.
Shop at: Amazon.
Ingredients?
Zinc Oxide (non-nano), Organic Aloe Barbadensis (Aloe Vera) Leaf Juice, Fractionated Coconut Oil, Sorbitan Sesquiolate, Vegetable Glycerin, Glyceryl Stearate SE, Organic Helianthus Annuus (Sunflower) Oil, Organic Simmondsia Chinesis (Jojoba) Seed Oil, Ricinus Communis (Castor) Seed Oil, Organic Rosmarinus Officinalis (Rosemary) Leaf Extract, Magnesium Sulfate, Ascorbyl Glucoside (Vitamin C), Xanthan Gum, Organic Argania Spinosa Kernel (Argan) Oil, Organic Cucumis Sativus (Cucumber) Fruit Extract, Organic Gingko Biloba, Extract, Essential Oil
Hurraw! Lip Balm is vegan, cruelty-free, all natural and organic. It is also free of Nano particles. Why lip balm? Because you need it if you're exposed to the sun a lot.
Tangerine and Chamomile smell is the perfect funky fresh yet calming smell for summer. I apply it every time I know I'll stay in the sun for a longer time (garden, beach, hiking). I also reapply it after eating or drinking, just because. I want to be sure, because I had my share of damaged lips (when I forgot about SPF) and I don't want to experience that again. Very unpleasant experience.
Hurraw Lip Balm is moisturizing and it doesn't leave any white cast. One balm lasts me throughout the summer.
Shop at: Amazon.
Ingredients?
Active Ingredient: Non-Nano Uncoated Zinc Oxide 10%
Ingredients: Prunus amygdalus dulcis (sweet almond) oil, ‡Euphorbia cerifera (candelilla) wax, *Theobroma cacao (cocoa) seed butter, *Cocos nucifera (coconut) oil, Citrus aurantium dulcis (orange) peel wax, *Ricinus communis (castor) seed oil, Olea europaea (olive) fruit oil, *Rubus idaeus (raspberry) seed, *Hippophae rhamnoides (seabuckthorn) seed oil, *Punica granatum (pomegranate) seed oil, Tocopherols (sunflower), *Citrus reticulata (tangerine) peel oil, *Anthemis nobilis (chamomile) flower extract, *Vanilla planifolia (vanilla) bean *organic & cold pressed ‡wildcrafted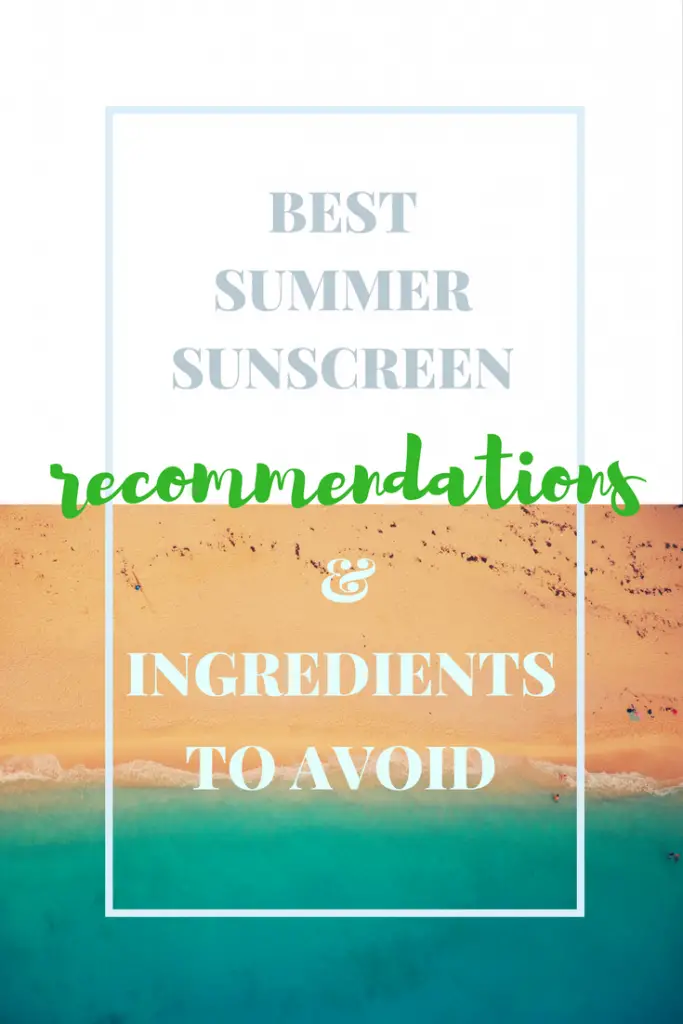 What is your fave summer sunscreen?
Stay wild!
Save
Save