Hello, pretties! I'm happy to share a new blog post with you, which is actually a guest post from Stephanie Brown! She blogs over at Il Cappuccino Express and she's a hard-core coffee lover. If you're looking for a new pour-over coffee maker or need more coffee in your life, make sure to pay her a visit!
So, you drink coffee, don't you? And while it gives you fuel and power and a will to face the day (Mondays especially), there's much more to coffee than meets the eye. Did you know you can easily use coffee grounds for face scrub? Just think about the dozens of ways we use coffee on a daily basis when we drink it. We stuff it into cheap coffeemakers, time-consuming brewers, and a number of other appliances!
Just as there are many different coffee bean types around the world, there are also plenty of coffee benefits for skin and I want you to know them all!
Ready? Grab that cup and let's begin!
Coffee Benefits for Skin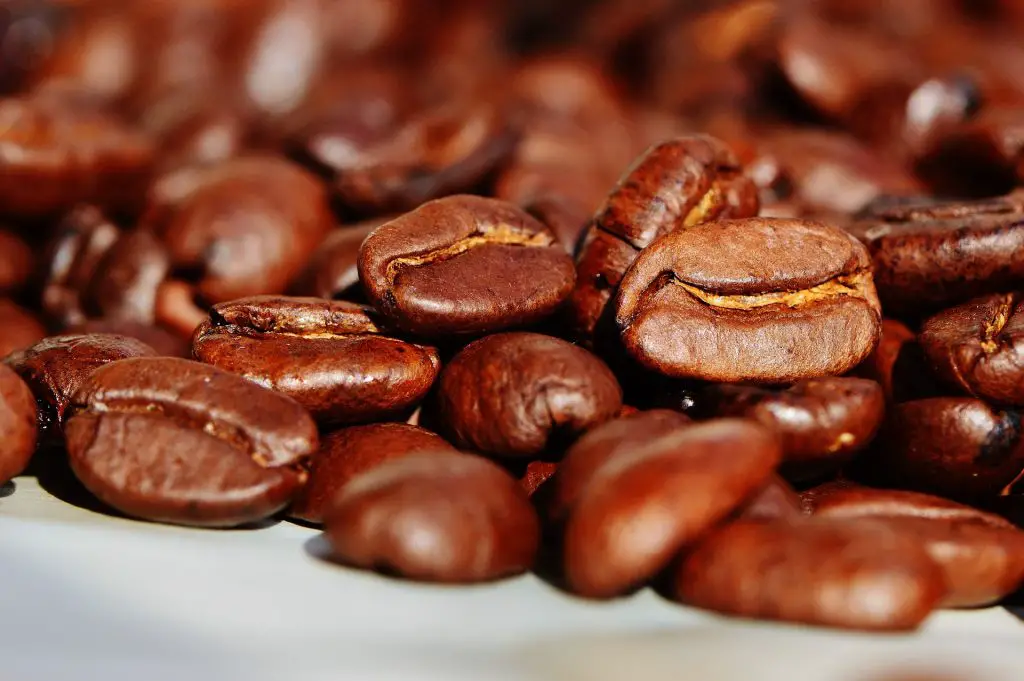 I want you to know that in this post, we're talking about coffee grounds and the benefits of that coffee, not coffee oil. yes, there is also coffee oil, such as this one here, and many are going mental over it! it can be incredibly beneficial, but I'll let Kat explain that in some of her posts. I use ground coffee, coffee grounds, and liquid on a daily basis, which I love. And I wanted to share that love with you!
While coffee has some health benefits when we drink it, it's also great when you put in on your skin. making a coffee scrub is easy-peasy! Let's look at the coffee benefits for skin first!
1.      Natural exfoliant
Coffee grounds are the perfect natural exfoliant and they're right there in your kitchen. They don't dissolve in water, they are small and gentle enough, yet persistent enough when it comes to scrubbing off those dead skin cells and dirt.
What's more, this study showed that it's coffee is a great exfoliant also because of the good components it contains: antioxidants. Coffee contains caffeic acid, which is responsible for a number of positive effects on the skin.
2.      Coffee is good for wrinkles
If you're looking for something with anti-aging benefits, look no further. In case you're wondering Does coffee tighten skin, the answer is yes. What's more, applying coffee to your skin can help minimize the appearance of redness and fine lines.
Since coffee is also calming for the skin due to the antioxidants.
3.      Acne and reduced inflammation
Now, some say that coffee face scrub won't do much for your acne problem. I believe that cleansing and exfoliating problematic skin can help you remove dirt, impurities, and promote cleaner surface of the skin.
What's more, the acids in coffee (caffeic, among others) also helps to reduce inflammation with its antimicrobial and other beneficial properties for the skin.
4.      Dark circles and puffy eyes treatment
If you're struggling with dark circles, you can easily make a coffee facial mask with one of these oils that target dark circles. After all, it's the caffeine content that helps to dilate blood vessels. Next time you're buying coffee, make sure it's not decaf!
The similar idea applies to puffy eyes. Caffeine boosts blood circulation, which can lead to reduced puffiness around the eye area.
5.      Cellulite reduction
Well, this is an area that can be a win or lose with many women. I haven't tried this myself, but according to this study, women actually had more success eliminating cellulite when applying caffeine (along with other active ingredients) topically to the problematic area. The information is not 100% reliable and it would need more research.
In any case, scrubbing the coffee over your problematic areas can help you reduce cellulite. What's more, the exfoliation also helps to boost the blood circulation, bringing oxygen to cells, helping to rejuvenate them. It also softens the skin in the process, making it look healthier!
DIY Coffee Scrub for Glowing Skin
Ingredients:
1 TBSP ground coffee (dry)
1 TBSP white kaolin clay
1 TBSP grapeseed oil
A few drops of your favorite essential oil (I used orange, but cardamom and lavender are just as great!)
Process:
Measure and combine all the ingredients in a glass jar.
Apply to your face a few times a week by massaging the scrub gently in circular movements
Take a bit of the scrub with dry hands from the jar and apply
Notes:
If you have oily skin, check here for the best non-comedogenic oils for oily skin.
Best coffee scrub
Don't have time to make your own coffee scrub at home? Well, I've gathered the best coffee scrubs you can find out there and I've tried them all (but my favorite is this one). Now, I usually make my own, but let's face it: who has the will or time to make everything all the time, right? So now and again I love to get an upgraded version of the scrub.
Natural Coffee Kickin' Exfoliator
vegan
all natural (no nasty ingredients)
hydrates and exfoliates
no microplastics
reduces cracked skin and flakiness
(smells divine)
facial and body scrub
reduces acne and cellulite
loaded with antioxidants
vegan
makes skin super soft
cruelty-free
sustainable and gluten-free
hydrates, restores, and nourishes skin
reduces inflammation
Before you go
As you can see, coffee is useful all around. It can benefit your skin greatly when used on a regular basis. After all, making a DIY coffee mask is affordable, easy, and quick. All the ingredients are already in your pantry!
Hope that you'll start putting those coffee grounds for face scrub to good use! All for any other sorts of scrubs on your DIY skincare list!
Happy caffeinating!
Love, Steph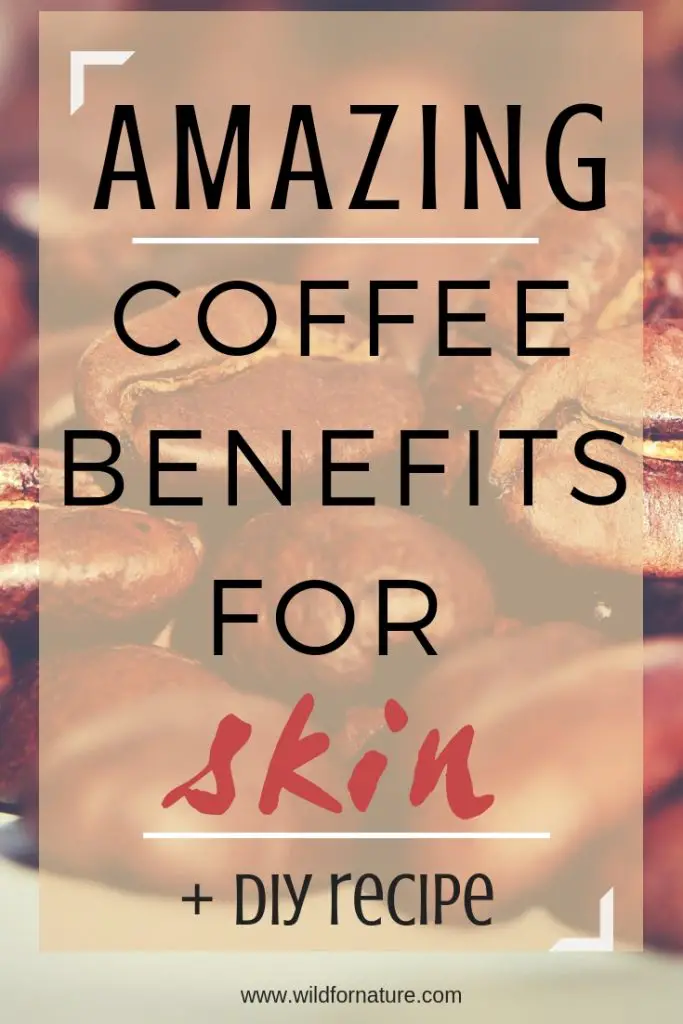 Help support Wild for Nature
Many of you have asked if there's a way to help support Wild for Nature. I've signed up for Buy Me Coffee. If you love what I do, learn from me, sell anything you made from my recipes, and want to see Wild for Nature grow even more, I'd be thrilled if you'd consider buying me a coffee! It works as a one-time or a monthly donation of $3. You can also get beautifully designed PDFs with a series of recipes and other resources I publish there, to help you learn and get creative at home! I can then use that money to further develop and grow Wild for Nature and you can help me continue with wild creations and resources!