Wild morning, pretties! How about some fire on your plate and in your garden? Yes? Go for calendula. Calendula officinalis, also known as the poor man's saffron, that is. Its blossoms shine with bright and vivid shades of sunset, anywhere between yellow, orange and russet nuances, calendula officinalis has innumerable health and beauty benefits and it can be used both internally as well as externally.
Calendula love story (about the plant)
When I think calendula, I can't help but think of a pleasant, healing and cozy addition to my bathroom cupboard. And it's just so vivid with its shiny orange and yellow blossoms, it always reminds me of a small flame of fire in those late August evenings. Did you know, that the botanical name Calendula derives from the Roman calendar and actually means a long period of blooming (from spring to the late autumn).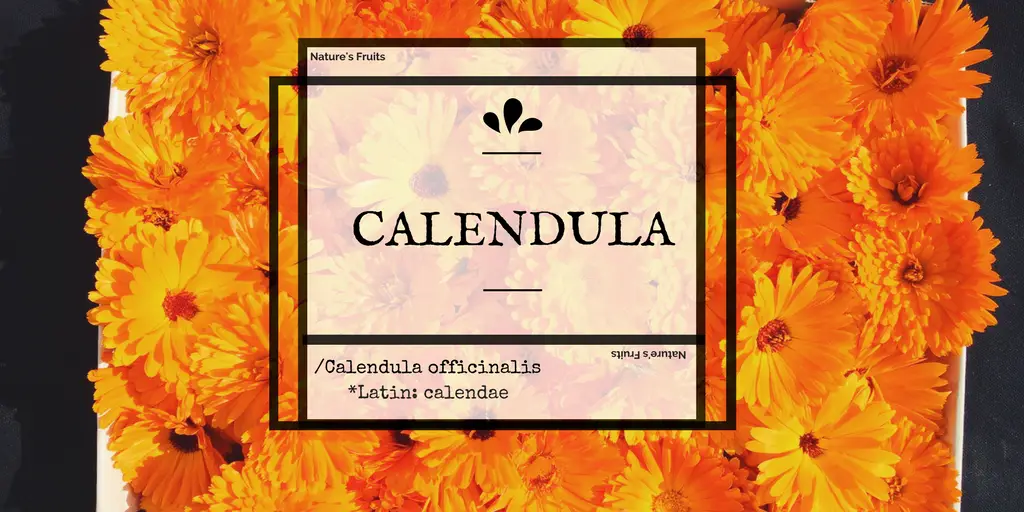 Calendula, marigold or pot marigold  is a non-demanding plant that goes far beyond the decorative purpose. Calendula possesses a lot of healing benefits; it is used to make tinctures, teas, and lotions. Calendula officinalis has been used for ages to treat wounds, cuts, rashes since it has strong anti-inflammatory qualities. It can even be used as a mild SPF. According to this study, calendula has a SPF 15; the study suggests that
calendula oil cream can be used to protect the skin from UV radiations in form of sunscreen cream and to maintain the natural pigmentation of the skin.
You know, SPF is an important thing, I've talked about sunscreens in this post. I have a fair skin, so I usually try to avoid the sun when it's at its strongest (during the hours of 11AM-4 PM).
Anyway, this little blossom of fire is highly appreciated even in cosmetics and, it can be eaten too. It all comes down to decisions: do you want to make yourself pretty and your dinner plate as well?
Calendula as a source of nutrition
Rich source of vitamins A, E and C
Contains loads of antioxidants (which protect the cells from the damage of the free radicals)
Contains carotenoids (such as lutein, zeaxanthin, and lycopene. They make the petals bright orange and yellow)
Flavonoids (have anti-inflammatory effects)
Essential oils (have anti-spastic effects)
Triterpenes (have anti-viral effects and boost immunity of our system)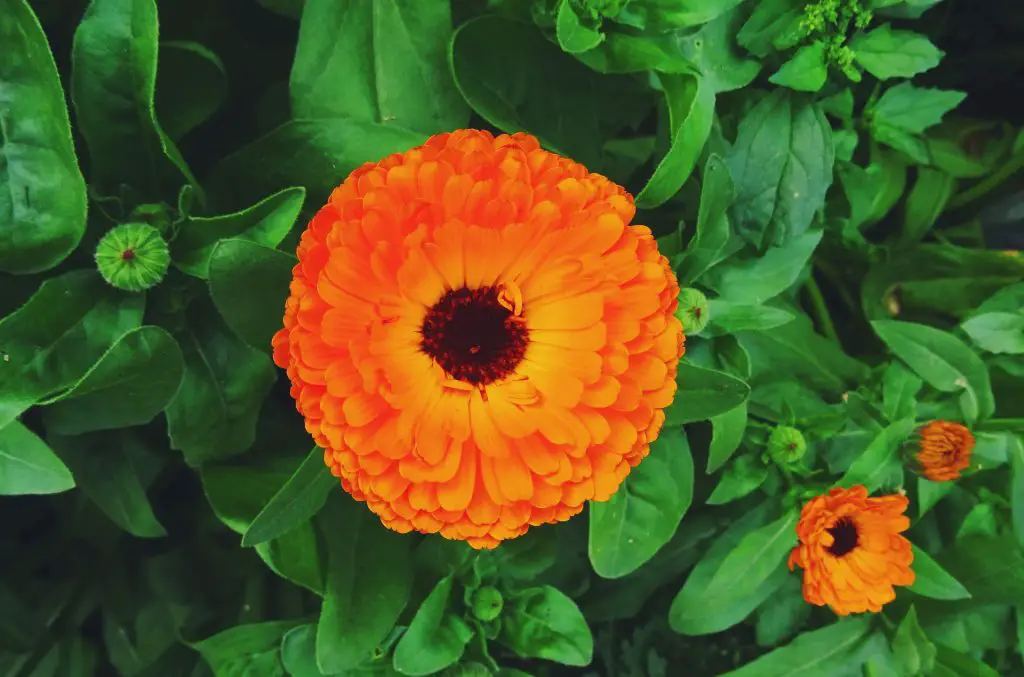 Calendula health benefits
Boosts the immune system
Relaxes the cramps and stomach inflammation
Used to treat urinary tract inflammations
It is diaphoretic (it increases

perspiration

) as well as diuretic (it

promotes the removal of salt and fluid from the body

)

It is used to heal inflammation in the mouth and throat
Anti-inflammatory
Anti-fungal
Stimulates menstrual flow
Protects oral health
Improves eye-sight
Calendula as a beauty product
The extract from the calendula leaves and petals has a fairly large number of uses in the cosmetic industry: it is added to skin toners, lip balms, oils and lotions. Calendula soothes the skin, helps with its healing process as well as rejuvenates it. Calendula is one of the major ingredients in anti-aging creams; its extract can boost collagen production.
            Skin benefits
Heals wounds, cuts, insect bites, scrapes and sunburns
Relief for irritated skin
A natural skin brightener
Used to treat acne, eczema
Promotes skin regeneration
Has anti-aging effects
Moisturizes dry skin
Calendula oil for your skin
Use this calendula infused oil as a base or an addition to anything else you make yourself; use it to make calendula lotion, add it to other lotions or apply it directly to your hair and skin.
There are two methods to make this oil:
Slow method
Ingredients:
Calendula petals and flowers (about 300 g)
Dry, clean jar
Oil (any cold pressed and organic): coconut, olive…I usually use coconut oil, but you decide yourself.
Prodecure:
Place the petals in a jar.
Pour over the oil (add enough so that the petals are all covered with it)
Give the mixture a good shake (imagine you're making a cocktail!) and keep shaking daily until the mixture is ready to be strained.
Leave the mixture in a sunny place for about 4 weeks.
Strain out the petals and pour the oil in a clean dry jar. Store in a cool dark place until you need it.
Quick method
Ingredients:
Calendula petals and flowers (about 300 g)
Oil (anything cold-pressed and organic: olive, coconut…)
Wide pan
Dry, clean jar
Procedure:
Place the petals in the pan. Pour over the oil and cook the mixture on low fire. Keep stirring the mixture clockwise until the mixture boils.
Turn off the heat and leave the mixture for 24 hours.
The next day strain the petals.
Pour calendula oil into a dry clean jar.
In case you can't get your hands on fresh calendula blossoms, you can get the organic calendula petals here.
If you're too busy to make the oil, you can get organic calendula oil here.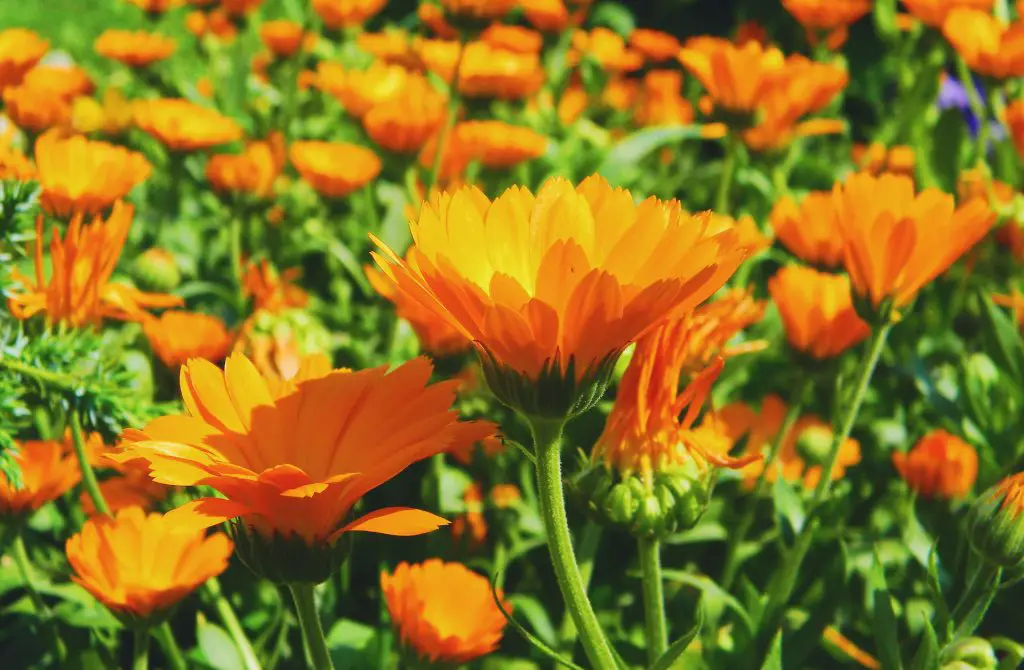 Calendula body lotion
Ingredients:
1 cup calendula oil
4 tbsp candelilla wax (vegan substitute for beeswax)
1 tsp vitamin E oil (optional)
¼ cup shea butter (optional)
Dry, clean jars for storage
Procedure:
Combine calendula oil and candelilla wax in a double boiler or in a glass bowl.
Stir the ingredients as they begin to melt.
When all is melted, add vitamin E oil.
Pour into a jar (or smaller jars) and let the lotion cool down.
Use as you would any other normal body lotion.
            Hair benefits
Calendula may be great for your skin and organs but its uses don't stop there. It is also very beneficial for your hair:
Helps with dandruff
Regenerates a damaged scalp
Promotes hair growth
Natural hair dye
Calendula as a kitchen ingredient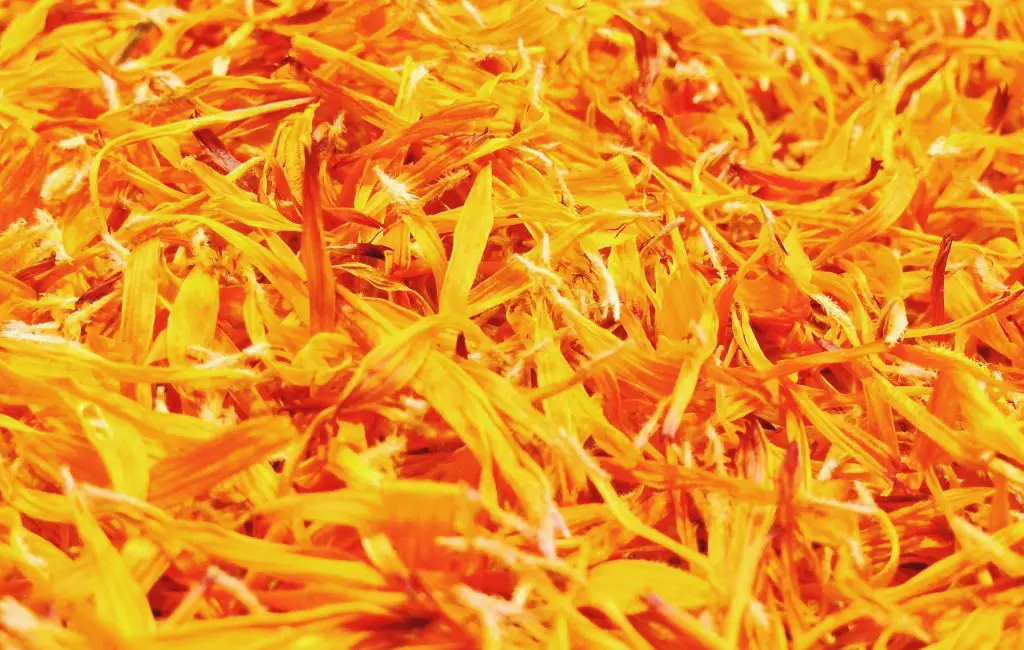 Fresh blossoms of calendula were used already in the Antique times as a substitute for saffron as an addition to fish or poultry dishes. Nowadays people add calendula leaves to salads, but you can even pick young shoots of the plant and pickle them in vinegar as you would cucumbers. You can also dry the petals and save them for winter; they put a nice boost of nutrition and color into all those stews and soups when it's bleak and cold outside.
Calendula tea
2 tbsp calendula petals (if fresh, 3- 4 tbsp if dry)
A cup of hot water
Pour the water over the leaves and let the mixture sit from 5 to 10 minutes. After that, the tea is ready. You can make it with dried leaves as well.
The leftover leaves from the tea can be used to make a compress for certain areas of your skin that need healing: in case of smaller wounds, cuts, bruises or sunburns.
Arugula and Roasted Pear Salad
A bittersweet and a bit exotic combo of a salad, seems a bit strange at the first sight, but it's far from exotic since all of the ingredients can be picked from your garden. (via: epicurious)
Not only fresh and crunchy, you can use this plant in cooking as well. The recipe for the rice is something that everyone needs to try (I know I do since my rice is always a bit boring). Colorful and tasty, for everyone that loves to experiment in the kitchen. (via: Mother Earth News)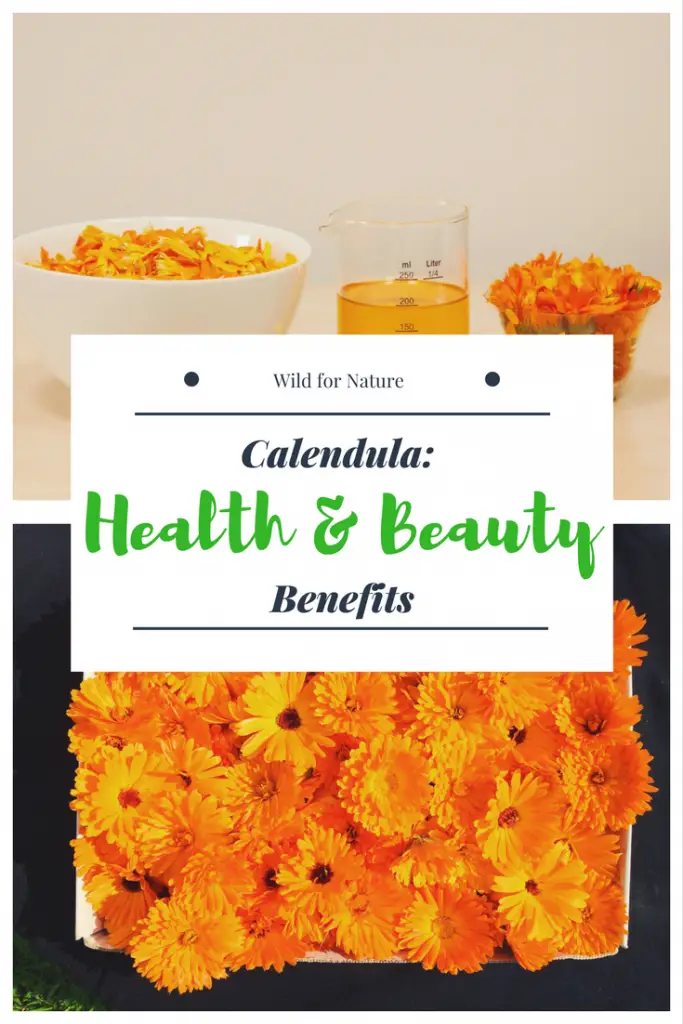 How do you usually use calendula?
Stay wild!
Save
Save
Save
Save
Save