You may add chia seeds to your smoothies and cakes, but did you know there's a thing called chia seed oil? yes, you can also eat it if you want. Or, slather it on your skin and hair, and see what becomes of the two!
Today, we'll have a look at chia oil and its special benefits. We'll have a look at what is chia oil used for and what can this golden liquid do for you.
Ready? Let's get started!
What is chia oil?
Let's take it back to the beginnings. Salvia Hispanica L., as chia is known with its Latin name, was popular with the Aztecs well before we even knew they existed. It was widely cultivated, considered a staple food and was on the same level of popularity as the maize (corn).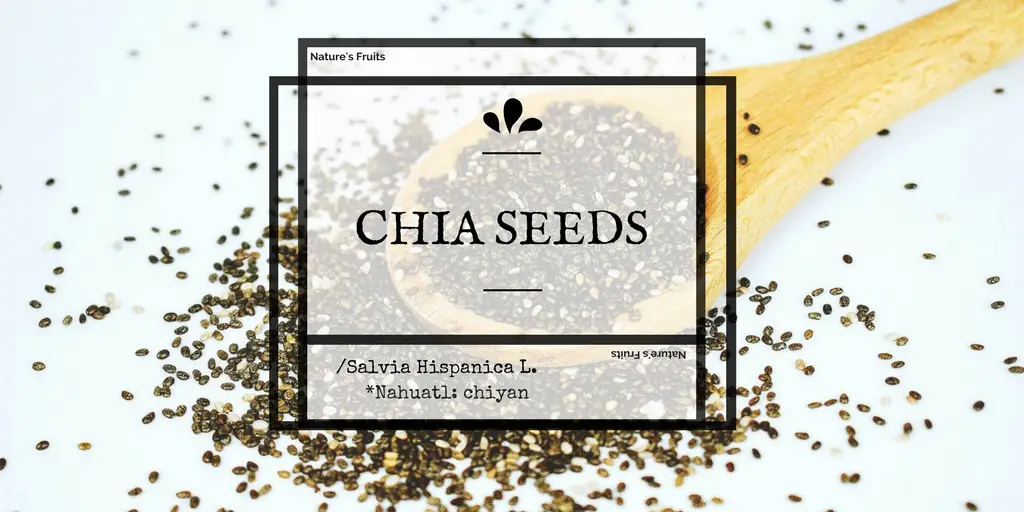 Chia seeds are a powerhouse of nutrients and you can add them to basically everything you make in the kitchen: bread, toppings, cereal, smoothies, cakes, granola bars, and even tortillas. In central America, the natives made a drink with chia seeds called Chia Fresca or Iskiate.
But, at some point, those Aztecs decided to ground/press the seeds to extract the oil from them. And that's how chia seed oil came to be. It slowly began to take the world by the storm. It is now considered a precious ingredient in face oils, serums, and plenty of other products, including chia oil hair treatment.
Chia oil has a pale to golden color and a nutty scent. In most cases, it has a shelf-life up to 12 months but be sure to stick it into the fridge once you open it.
Chia seed oil profile
Have a look at why and how can this glorious oil contribute and improve your skin and hair health.
Antioxidants protect our cells from the free radical damage. That means chia oil can be used to treat skin aging and overall boost healthy skin.
According to LotionCrafter, chia oil contains a great amount of essential fatty acids, which are responsible for a number of skin benefits on many levels. Here's the profile of chia seed oil:
5% to 8% % palmitic fatty acid
1% to 4% stearic fatty acid
6% oleic fatty acid (Omega 9)
17% linoleic acid (Omega 6)
57% alpha-linolenic fatty acid (Omega 3)
Rich in phytosterols and polyphenols
These act as anti-inflammatory agents that also help to regenerate the skin and improving its moisture. They're also responsible for minimizing fly-aways, softening the hair, boosting their health.
Now that you know what are the most beneficial components in chia seed oil, let's have a look at its amazing benefits on the skin and hair.
Chia seed oil for skin
Wondering is chia seed oil good for your skin? Well, this powerhouse elixir can help you soothe and glow your skin with regular use. There are plenty of chia oil benefits when it comes to the beauty and health of our largest organ. Here's what it can do for you:
Protects the skin from the free radicals (antioxidant power!), giving you a radiant look
Moisturizes the skin (this study, based on people with pruritus, showed how chia seed ol helped to improve skin barrier function, increase hydration of the skin and minimize trans-epidermal water loss)
Strengthens the skin, improving its texture
Aids with anti-aging, minimizing fine lines and wrinkles
Aids with dry and irritated skin (chia seed oil helps to reduce cracked and itchy skin because of its fatty acid content and its anti-inflammatory properties)
Is chia seed oil good for your face?
As you were able to see this far, chia oil is incredibly beneficial for your face, skin, body, and hair. It improves skin's barrier function, reduces dryness of the skin (hello, long dark winter!), helps to regenerate skin cells, and increases the moisture of the skin at the same time. If you haven't yet, give chia oil for face a try!
Chia oil comedogenic rating: 3
Does chia seed oil clog pores?
A comedogenic rating of three means that chia oil may clog pores. It depends on the skin type; it may clog oily skin types but not dry types. Test before you start slathering it on. In any case, I'd still recommend you to avoid chia oil for skin if you have oily skin/suffer from breakouts. You can use it as a spot treatment though since it works well for blemishes.
Is chia oil good for acne?
Nope, it's not. There are plenty of oils that are beneficial for acne-prone skin one way or another, but chia isn't one of them. While there's very little information online that would tell you yes or no with chia oil for acne, I'd recommend you avoid it as well. I mean, it is anti-inflammatory, but…
You can treat acne with other methods, and there are plenty of noncomedogenic oils to add to your skincare routine instead.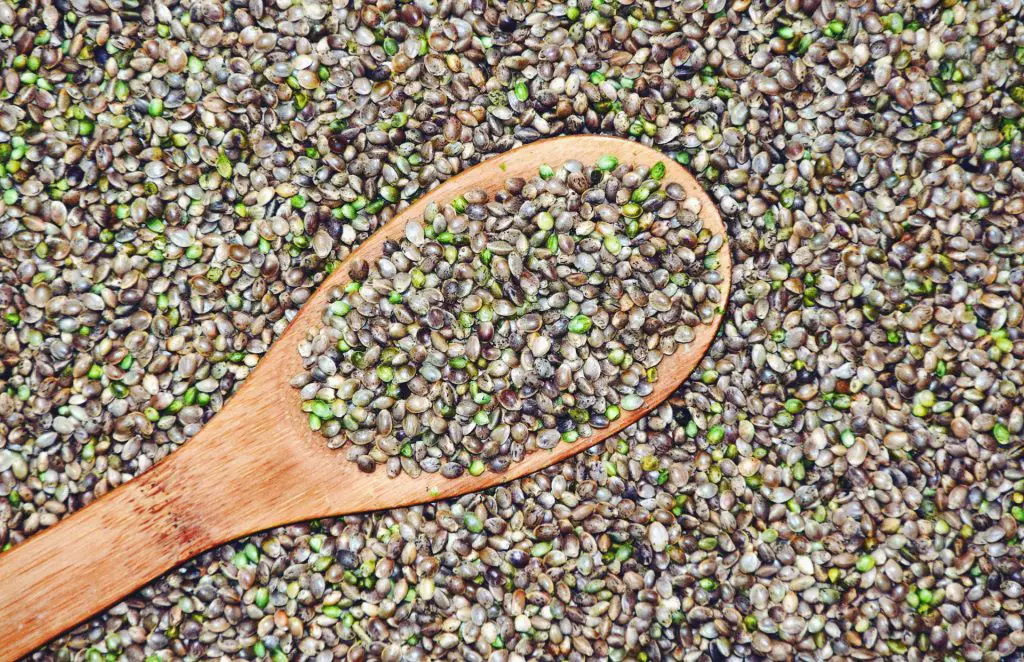 Chia oil for hair
Let's see how and why is chia seed oil good for hair:
Gives the hair natural shine
Nourishes split ends of your hair
Prevents dryness of the scalp
Can help boost hair growth
Minimizes frizz and fly-aways
Chia oil uses
Apart from the fact that you can use chia oil in your kitchen, there are many other ways in the beauty area where you can boost your skincare routine with this amazing carrier oils.
Let's have a look at what is chia seed oil used for!
If you want to get the most from chia oil, here's what you can do:
Use it neat on your skin (after a moisturizer, before you go to bed)
Apply it on your damp hair or before you style it
Add it to a DIY facial oil with other carrier oils. This is an easy recipe and it only requires the right oils for what you're trying to achieve: a lightweight oil or a repairing night oil?
Make a DIY hair oil or mask with it
Include it into a skincare or haircare formulation and combine its properties with other ingredients, if you're an advanced DIYer
add it to face masks and scrubs
Where to buy chia seed oil
There are plenty of options where to buy chia oil; you can get it from DIY skincare oriented shops and online stores, on Amazon (which is always a popular option for many), and brand stores and web shops that include chia oil into their products (if you're not up for DIYing).
No matter which oil you choose, make sure to get a cold-pressed, ideally organic and free of any chemicals or pesticides. It should come in a dark glass bottle, to prevent exposure from the light.
Chia seed oil vs rosehip oil
Chia seed oil
Best for dry and mature skin
Comedogenic rating: 3
Rich in essential fatty acids, especially omega-3, and other antioxidants
Can replenish skin's hydration, improve protective barrier, and provide moisture
Tames and nourishes hair
Pale yellow to yellow color oil
Shelf-life: up to 12 months in a dark cool place
Benefits: minimized signs of aging, dark spots, fine lines, evenly toned and stronger skin
Rosehip seed oil
Best for all skin types
Comedogenic rating: 1
Rich in pro-vitamin A, essential fatty acids
Can minimize scars (acne, surgical) and stretch marks, improve skin's complexion, irritated skin, anti-aging properties, and effects, effective for various skin conditions
Orange to amber color oil
Shelf-life: up to 12 months in a dark cool place
Benefits: minimized flakiness and signs of aging, a more toned skin, healthier appearance of the skin
Chia oil beauty benefits: a recap
Chia oil is one of those products that are beneficial when applying them topically and consuming them internally. After all, chia has thousands of years of history and use. We're not discovering hot water here, we're merely applying ancient advice to our modern lives.
Chia seed oil for skin and hair can be incredibly beneficial. It can heal dry skin, brittle hair, boost cell regeneration, and tone the skin. And these are only a few of its incredible benefits. You can easily add chia oil to your skincare routine: with a few easy recipes you can reap the gorgeous benefits of this yellow oil and help your skin get more radiant and your hair more luscious!
Have you tried chia oil for skin? How about hair? What do you think? Let me know in the comments below.
Stay Wild!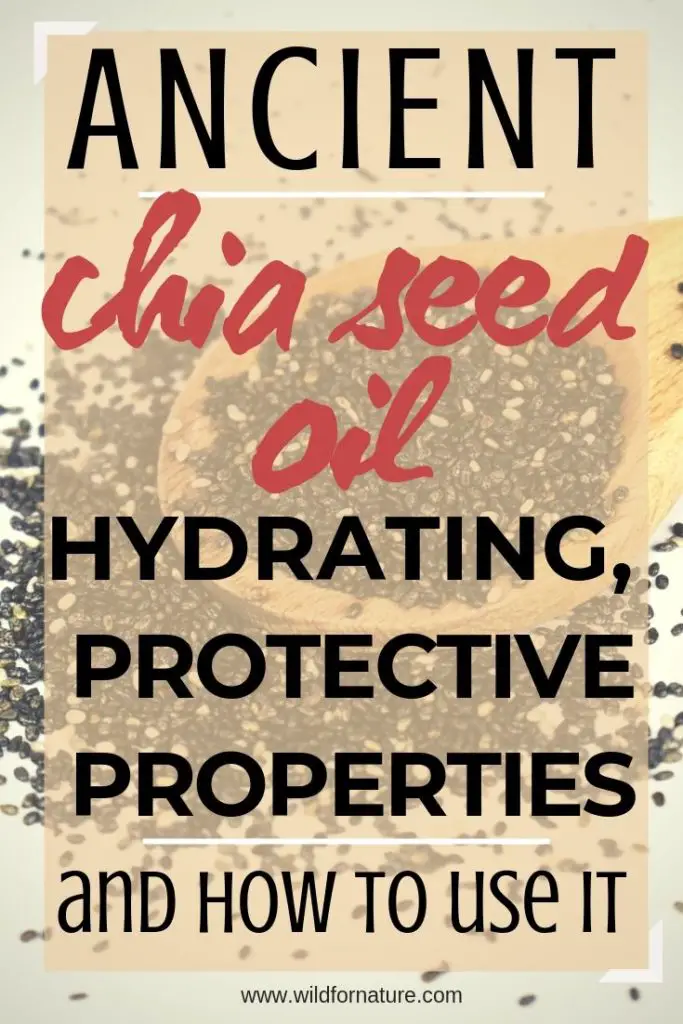 Help support Wild for Nature
Many of you have asked if there's a way to help support Wild for Nature. I've signed up for Buy Me Coffee. If you love what I do, learn from me, sell anything you made from my recipes, and want to see Wild for Nature grow even more, I'd be thrilled if you'd consider buying me a coffee! It works as a one-time or a monthly donation of $3. You can also get beautifully designed PDFs with a series of recipes and other resources I publish there, to help you learn and get creative at home! I can then use that money to further develop and grow Wild for Nature and you can help me continue with wild creations and resources!
Save