Wild morning to you all! Today is a special day: it's Wild for Nature's birthday! Let's dive into natural and organic ingredients, vegan DIY cosmetics, and organic cosmetics recipes. I have some explaining to do. Oh, and I've made my first freebie! You can subscribe to get it! It contains simple recipes that will make your skin glow!
Wild for Nature love story
A year ago, my first post went live (it was a post on wild garlic benefits), but the whole idea for this blog has been growing for a while before it actually took place.
I have started this blog because I love creating and exploring. Moreover, making fragrant and divine recipes that are healthy and nature-friendly at the same time is ridiculously amazing! This has always been my passion and to be able to share it all with you, is so rewarding! I thank you all for visiting!
Now, all of you who are regulars might have noticed some changes in the last few weeks. I've been working hard to prepare a new appearance, a brand new eBook (yay!), and a logo, that will finally represent Wild for Nature blog.
Let me introduce you to the logo: meet Oya the Owl! Isn't she cute? From now on, Oya is the face of this blog, it represents all that I stand for: vegan and cruelty-free, quality, organic, natural, and healthy.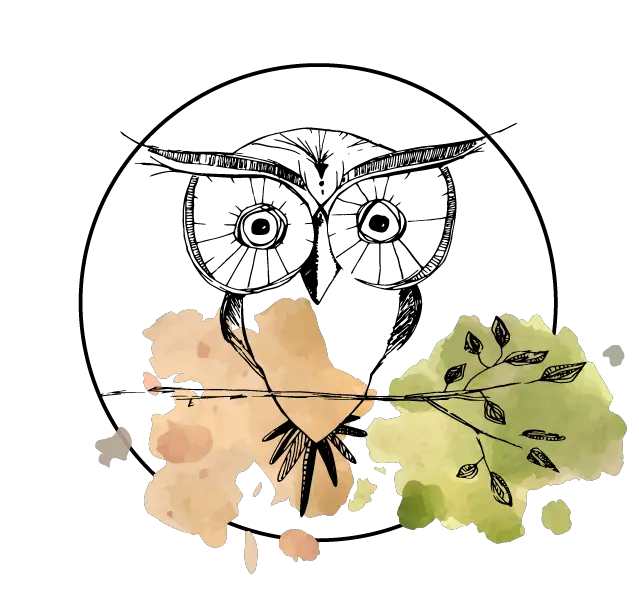 Why does it matter, you may wonder?
Because I believe that our body is able to work miracles with healthy ingredients and good care. I don't eat junk food, so why would I slather my face with nasty chemicals?
Honestly, it was a long process to get from point A to point B, but hey, here I am. And that's why Wild for Nature is also here.
The purpose of this blog is to share with you everything I've learned that has helped me improve my lifestyle and make the difference when transitioning from the commercial products to toxin-free skincare products and a greener, more conscious living.
My aim is to show you that natural and organic ingredients are not something mysterious. And that vegan DIY cosmetics are much easier to make than you might have thought in the first place. With a combo of proper ingredients, you can get there too!
It's affordable, healthy, and fun!
(At first, my boyfriend thought I was (a bit) crazy. Now he also requests his own share of the homemade cosmetics!)
Yes, but why vegan cosmetics?
What does vegan stand for?
Vegan means no animal ingredients, products or by-products of animals. In other words, when we're talking about a vegan product, it means that product contains zero traces of animals. Think plants and minerals (and, hopefully, safe synthetic ingredients).
Do you have to be vegan to read my blog?
Let me clear the confusion: Absolutely n-o-t!
I believe that being vegan is not a fashion trend, even though it may seem as one at times.
Wild for Nature is not limited to vegans. Yes, I support veganism as a movement because I believe we can all benefit from it.
I gather ingredients, ideas, and tips that I personally believe you can benefit from as well. There's something in for everyone: the vegans don't have to worry about any hidden animal ingredients and non-vegans don't have to worry about hidden harmful ingredients.
Ok, but what's the mission here?
What I want to achieve with Wild for Nature is to steer the mothership of nasty skincare and harmful chemicals back to the roots.
I don't want you to go vegan, I want you to realize the impact you can make on this planet by turning back to nature. I don't want you to live in caves, 'kay? I do want to help get rid of all processed products, fillers, artificial components, synthetic fragrances, and all the things that may be harmful to you in the long run.
Are vegan and cruelty-free the same thing?
Nope, they are not, it's more complicated than that.
Vegan: free of any animal products including honey, beeswax, lanolin, collagen, albumen, carmine, cholesterol, gelatine, and many others. For a full list of animal-derived ingredients, check this link from Peta. But, vegan cosmetics are not necessarily cruelty-free, though.
Cruelty-free: all cruelty-free products should be free of all animal testing during the creation of those products; from the start to the end. It's quite common that the final product is not tested on animals, but the ingredients are tested in the process of making that product.
At the same time, cruelty-free products are not necessarily all vegan. They still might contain animal ingredients such as milk, beeswax, honey, lanolin, etc.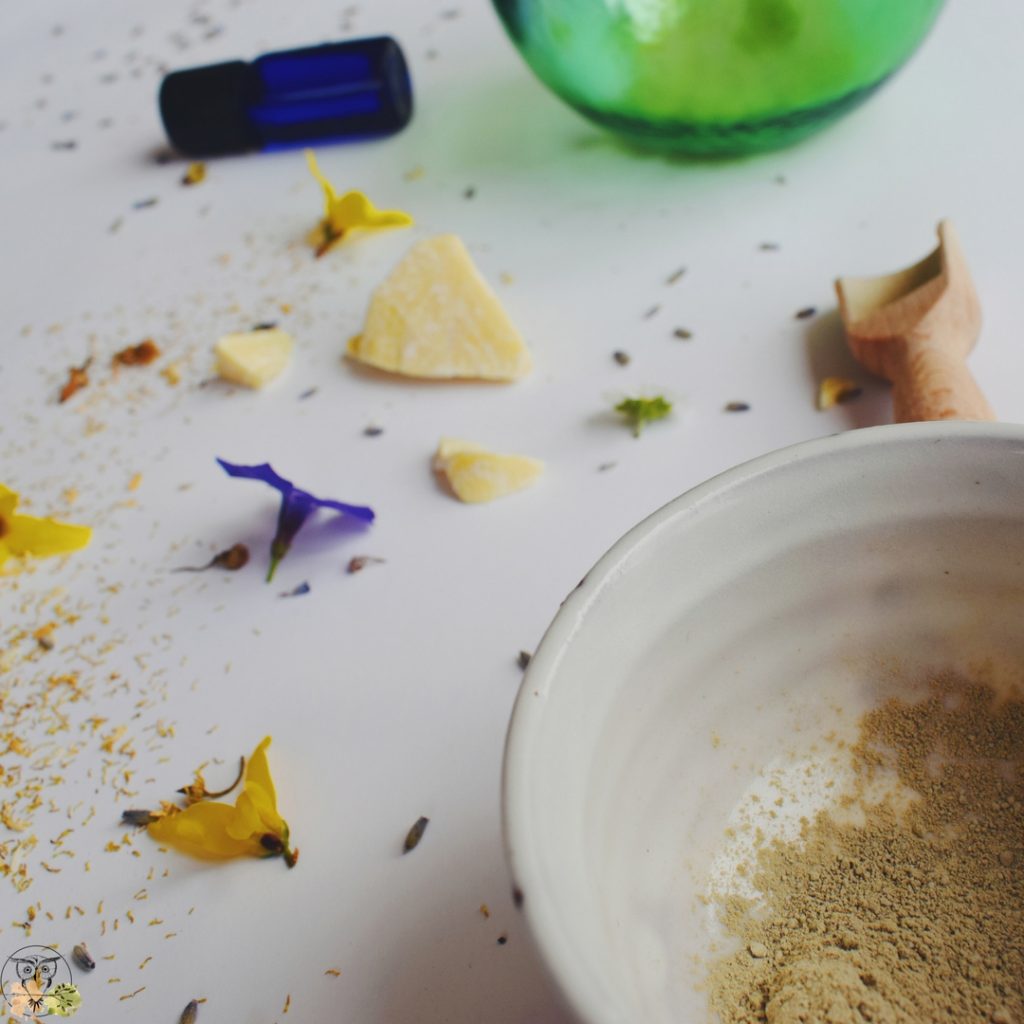 And why organic ingredients?
My homemade cosmetics are all made with natural and organic ingredients. Nowadays we're all bombed with various terms all over the internet, in magazines, and television.
What does organic really mean?
There are many different areas to apply the term organic: food, medicine, chemistry.
Focusing on skincare, the term organic means that the majority of ingredients in the product have been grown without any fertilizers, pesticides, and GMOs under strict care and regulations. Legally, a product is organic if it carries the USDA stamp. In other words, organic means it's made with ingredients that are grown and sourced sustainably.
The green and white stamp tells you that the product contains a minimum of 95% organic ingredients. For other regulations, have a look at the certified by the USDA.
So…what about natural?
The term natural is still slightly confusing among many. It's not normally labeled and very often it's also mislabeled. A lot of merchants abuse the term because it's not regulated.
Let me break it down: how many times have you seen a product claiming to be completely natural, only to find out it's loaded with fillers, alcohol, and other ingredients that we prefer to avoid? Some products claim to be completely natural yet they contain 30% of synthetic ingredients at the same time.
Ok, so how can I tell something really is natural?
Basically, natural ingredients are butters, oils, and extracts from seeds, flowers, etc. The product is all-natural when all the ingredients are listed with their Latin names (INCI) and you can actually recognize all of them. For example, Rosa Canina flower extract is rosehip flower extract.
The only way to know for sure is to read the labels and the list of ingredients before you purchase.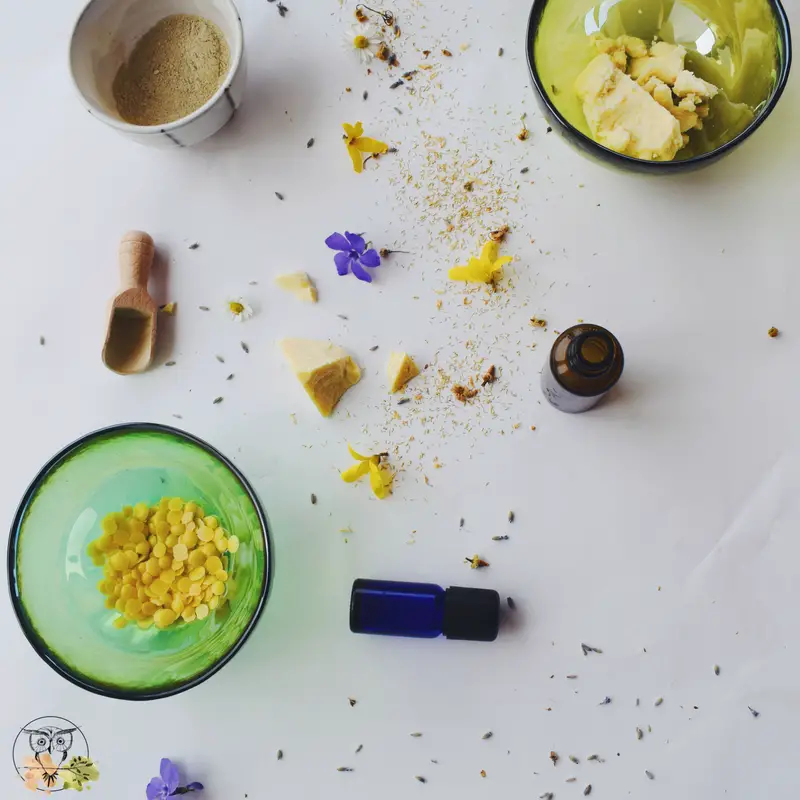 What do you mean: non-toxic?
This term is fairly new in the skincare area. I'm a huge fan because if a product is non-toxic that means it contains no ingredients that would be potentially harmful. What do I mean by that?
Well, in other words, toxic ingredients are the nasty components that are linked to hormonal disruption, skin diseases, skin irritations, or even cancer.
The harmful ingredients you wish to avoid are:
These can be found more or less anywhere; in cosmetic products, plastic materials, and they're also released into the environment. You can easily avoid them by either making your own homemade skin care or purchasing brands that promote and offer only organic skincare.
According to the SafeCosmetics website, phthalates could cause
Endocrine disruption, developmental and reproductive toxicity, and cancer
Some of the most commonly used phthalates are DBP (dibutyl phthalate), DEP (diethyl phthalate), BBzP (benzyl butyl phthalate), and DnOP (di-n-octylphthalate).
Again, parabens can be found in all cosmetic and skincare products: mascaras, soaps, body washes, lotions, shampoos, foundations…They are cheap and effective, as they are used as a synthetic preservative.
According to the FDA, there isn't enough evidence to support the fact that the parabens have negative effects on our health. SafeCosmetics website disagrees and claims that parabens have a negative impact on Endocrine disruption, cancer, developmental and reproductive toxicity. Click here for a complete list of references.
Some of the most common parabens are methylparaben, ethylparaben, propylparaben, butylparaben, and isobutylparaben
Sodium Lauryl/Laureth Sulfate
An ingredient that makes your shampoo foam, the SLS can be found in body washes, bubble baths, toothpaste, facial cleansers.
According to EWG Skin Deep website, studies have linked SLS to skin and eyes irritation, organ toxicity, cancer, and endocrine disruption.
You can find SLS on a label with one of the following names: Sodium Laureth Sulfate, Sodium Lauryl Sulfate, Sodium Lauryl Ether Sulfate.
There are much more, but I'd suggest you visit Kate's blog for a more thorough list of all the nasties.
The thing with these ingredients is that the amount of each nasty ingredient isn't necessarily high in each product. But think about it: combine different toxic ingredients in only one product, say a body lotion. It would take a while for it to cause some damage. But we use lotions, body washes, hand washes, toothpaste, micellar water, a toner, sunscreen (a lot!), lipstick, mascara, concealers, deodorants…
You got the point. The mess stacks up.
How do you know it's natural?
Read the labels. I'm trying to provide only the best ingredients, which is why you see green sticky papers (a new addition!) when talking about products. That way it's easier for you to skim through. Apart from that, you're always more than welcome to check the website of the producer and decide for yourself if you think it's trustworthy. I'm here to ease the search because I know how time-consuming it can be.
What is fair trade again?
While WfN is all about natural, animal-friendly, and nature-friendly, I believe fair trade to be important as well.
Instead of exploiting farmers from the underdeveloped countries, I decided to support the fair-trade movement.
Instead of the farmers selling their products to a middleman (and don't get properly compensated for their work), some companies work directly with the workshops which make the products/goods. And that's called fair-trade. This option provides better opportunities for those from the developing countries.
According to the World FairTrade Organization, fair trade is not just trading, but also:
It proves that greater justice in world trade is possible.
It highlights the need for change in the rules and practice of conventional trade and shows how a successful business can also put people first.
It is a tangible contribution to the fight against poverty, climate change and economic crisis.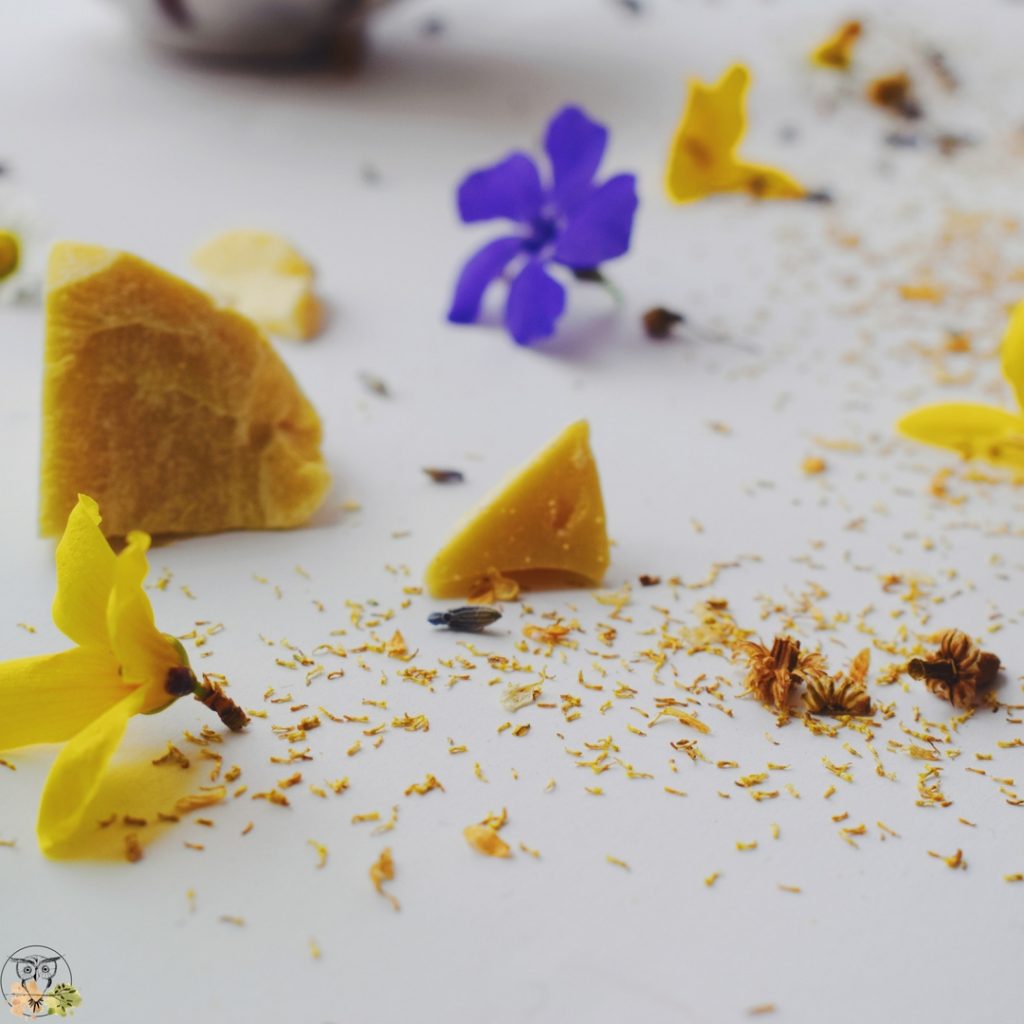 But, is certified organic and natural actually better?
This is a never endless debate between those who promote organic and those who stand for the synthetic ingredients and products.
There have been some small studies that proved that the natural ingredients caused skin reactions when botanical products were applied topically, such as this study published in 2014.
Ok, it might make sense. If you're allergic to nuts, sweet almond oil is not your best carrier oil. Also, lavender essential oil is very potent. It can cause an allergic reaction. But it's a natural ingredient that can easily be substituted with another essential oil.
On the other hand, different studies testing synthetic chemicals found out that participants have an irritant reaction to the substance (when testing with sodium lauryl sulfate). Moreover, another small study from 2004 concluded that parabens cause bread cancer in high doses.
Can a commercial deodorant I bought in a store irritate my skin? Absolutely, and it has done so a few times. Also, it contains aluminum and all kinds of nasties I wanted to avoid. So I ditched it and made my own homemade deodorant instead.
It's important to test all the natural and organic ingredients you want to use in your homemade skincare. What works for me might not always work for you. But we learn and help each other.
Let's get back to the big question: is organic skincare better than synthetic?
For me, always. No one can convince me that a shampoo made with 10% natural ingredients will improve my hair health in the long run. My hair is naturally curly and therefore dry. Until I met coconut oil, it was all dry and boring.
Again, this is my own personal opinion that has formulated and grown based on my own experiences.
What's with the affiliate label?
You probably clicked on a post or two around here, so you've noticed the little disclaimer I have in every post:
*Some of the links in this post might be affiliate links. Affiliate links come at no extra cost to you. These links allow me to share the products I authentically recommend (and use) and support Wild for Nature by receiving a small commission.
I promote affiliate products that I believe contain quality and comply with what this blog stands for in the majority of cases. Ok, not everything I find is free-trade, but each ingredient is vegan and cruelty-free.
What does affiliate mean? You can read more in my disclaimer, but in general, I get a small percentage when you make a purchase through the affiliate link. This makes absolutely no extra cost to you. What it does, it shows me that you like this blog and you support what it stands for. You basically enable me to focus my time to provide you with quality content, products, and information.
Top 5 plants of the month
Top 5 natural and organic ingredients
Top 5 vegan DIY cosmetics recipes: facial care-body care
OK, I like you. How can I help?
Well, first of all, let me say: yay! I'm happy that you find this blog valuable and the content useful and beneficial for you. Over the past year, Wild for Nature has grown into a community with many loyal visitors and readers. I intend to keep it that way and grow even more. And I can only achieve that with your support!
Spread the word and help yourself, me, and your friends to improve the quality of our lives and look gorgeous doing it:
Comment, I want to hear from you!
Tell your friends, maybe they'll find something they like here as well!
Share on social media, I'm on Twitter, Pinterest, Facebook, and Instagram!
Support by purchasing the ingredients through affiliate links (again, this comes at no extra cost to you but it shows support and gives me the ability to provide even more valuable content for you guys!)
Spread the love, spread the word!
In the meantime,
Stay Wild!