Hello, pretties! As some of you may recall, I won a contest last month which basically meant that I was able to renew my pantry in terms of oils, essential oils, butters, and rosewater. All things necessary for new DIY projects. And, because I haven't really used rosewater up till now, I decided to dedicate it a post and inform you and myself about the skin and hair benefits of rosewater, and its uses.
Rosewater love story
Only recently have I fallen in love with rosewater, to be honest with you. I've always known about it but for some reason just never really thought of using it in any way. Until recently, that is. My bottle of rosewater is made from Damascus rose and it smells divine! I am trying to restrain myself from adding it to everything!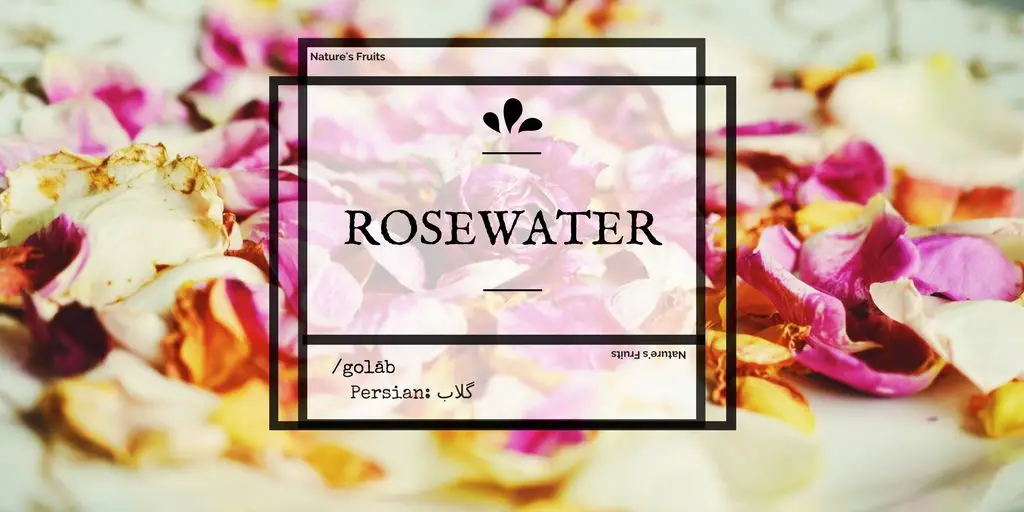 What is rosewater?
Rosewater, hydrosol, or herbal distillate is actually a by-product of the steam distillation of the essential oil. Now, a by-product may sound a bit…demeaning, but it's quite the opposite: rosewater is the carrier of the (in this case) rich aroma and skin soothing effects.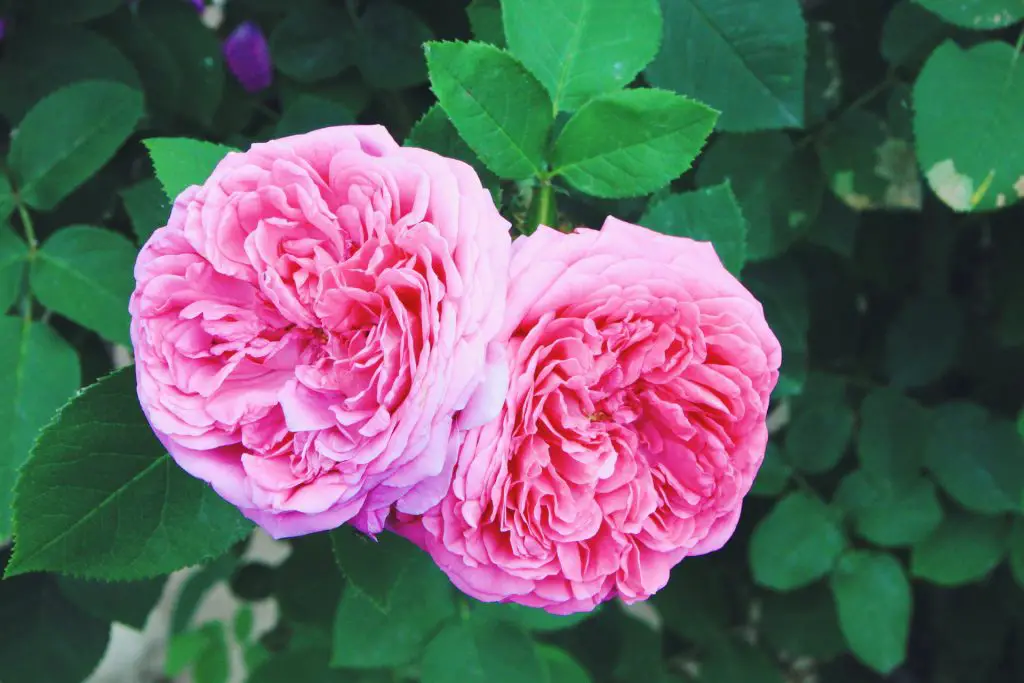 Rosewater of the Damascus rose, or in Latin Rosa x Damascena, has intoxicating, amazing, gentle smell of roses, that relaxes and restores energy. You can use it to make rosewater face toner (recipe below!) due to many skin and hair benefits of rosewater.
Can I make rosewater myself?
Yes, you certainly can. There are various tutorials all over the web where you can find the proper instructions on how to make rosewater at home. I, however, was unable to gather any rose petals and I just feel like buying certain things makes my life easier: the basic ingredients which I can then, later on, build my recipes on. Anyways, in case you really want to make rosewater at home, I've gathered a few pages with good tutorials that can help:
WikiHow guide on how to make rosewater with four different methods
A well-detailed post on how to make rosewater at home from Wellness Mama will tell you what's the difference between simmering to distilling rose petals and she will inform you on how to choose rose petals in the first place.
If you do decide on making rosewater yourself, let me know how it went! Perhaps you can convince me to make it into one of my DIY projects.
Are there any skin and hair benefits of rosewater?
Plenty! And these benefits hide in the intoxicating smell of roses that you can keep with you all year long! Ok, on a more serious side, skin and hair benefits of rosewater are plenty and they smell delicious (repetitive, I know, but I just can't get over the smell!):
Antibacterial, anti-inflammatory properties
Softens and soothes your skin
Prevents dark circles and puffiness
Aids to maintain your skin's pH balance
Helps with acne, eczema
Has a cooling effect in case of sunburn
Moisturizes the skin
A natural skin freshener
Aids with scars and wounds
Great natural skin toner
Treats mild scalp inflammations
Helps with dandruff
A natural makeup remover
Rejuvenates the skin with its anti-aging properties
It is a great addition to any DIY skincare project!
What are some rosewater uses?
You can use rosewater for a number of things:
Rosewater face toner
Refreshing face mist
Rosewater and clay face mask
Homemade deodorant
Natural perfume for hair and skin
Rosewater and bentonite clay face mask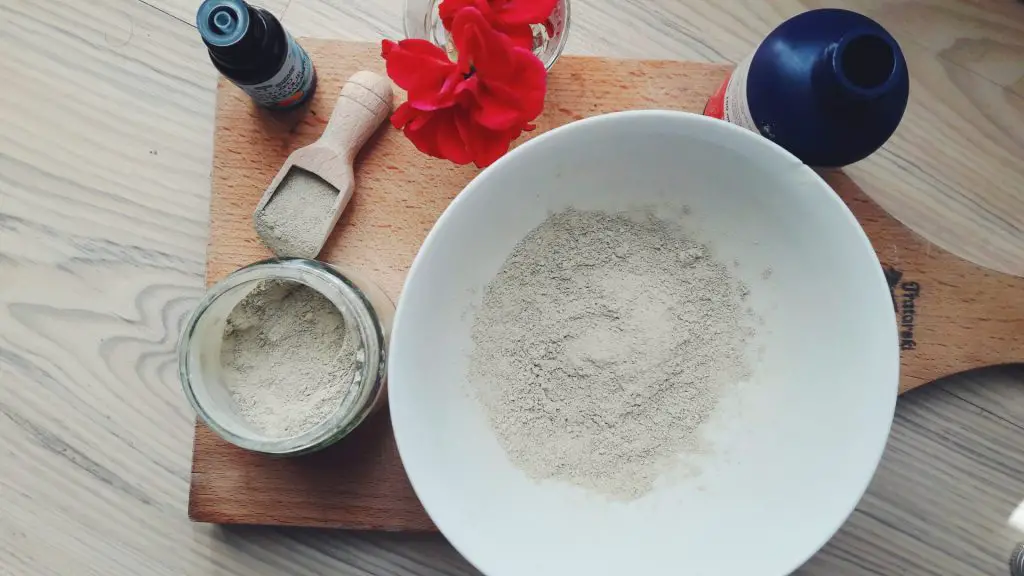 This face mask should be a natural purifier that gently detoxes your skin and gives you a glowing look with a touch of rosewater. You can read more on how to use bentonite clay for your internal or external detox here and here. When making this mask, remember that clay should not come in contact with metal, so avoid using metal spoons. You're welcome to use wooden or plastic spoons instead.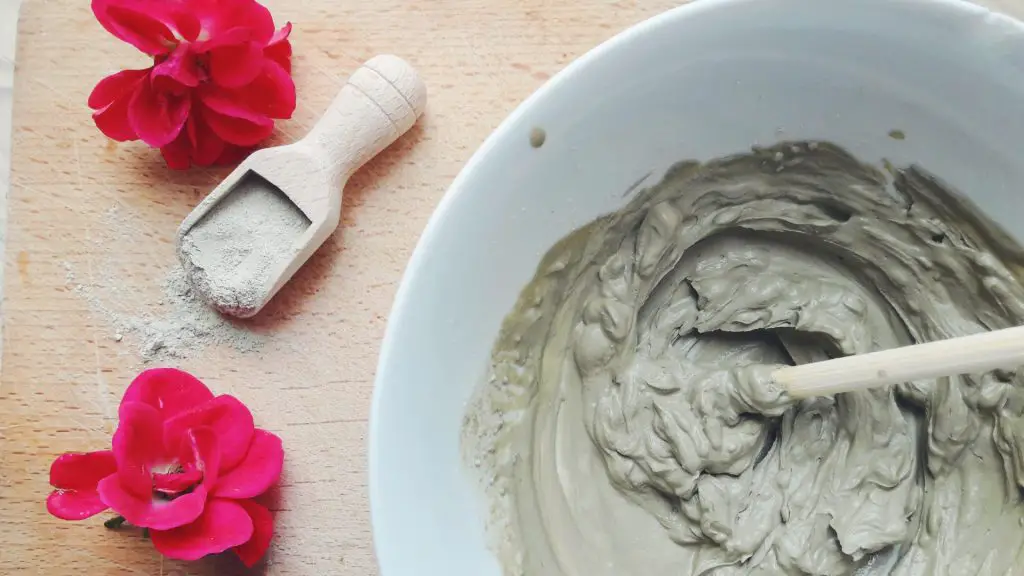 This is how the clay and rosewater mask should look like: creamy, a bit thicker paste that is simple to apply.
Rosewater facial toner
To make rosewater facial toner at home will take you altogether 3 minutes but the smell is divine and the results: fresh and healthy skin on your face. My face loves this rosewater toner. I mean, it really does, and I do as well!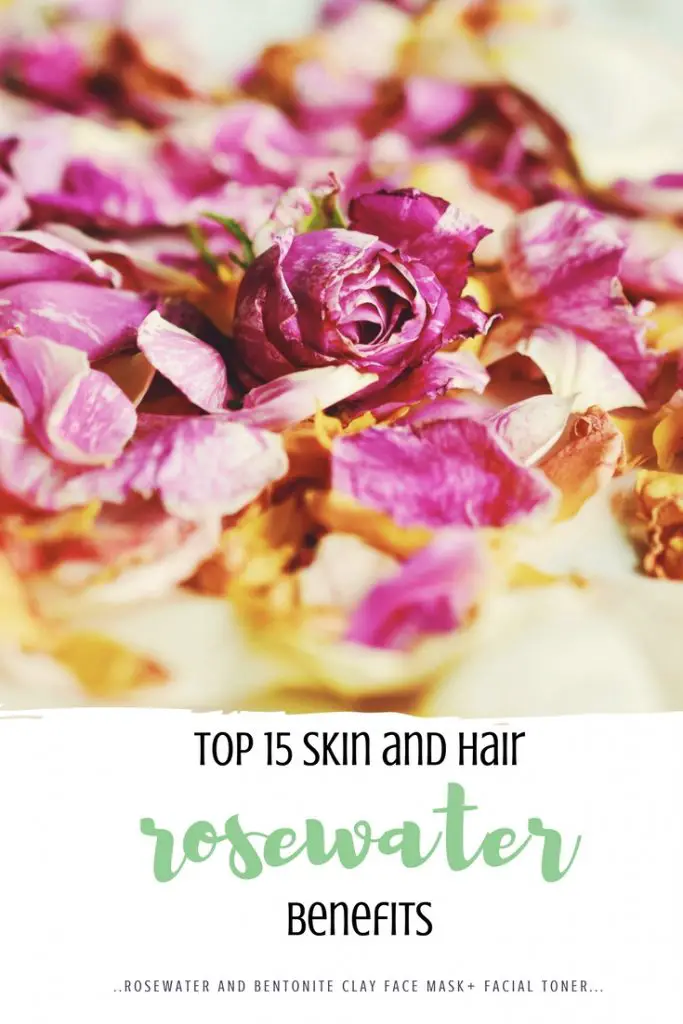 What's your favorite rosewater use?
Stay Wild!
Save
Save