Hello, ladies (and gents, if you're on the lookout for prezzies)!
The international women's day is almost here so I thought I'd share some of my favorite recipes and ideas for the woman's day gifts. I'm a sucker for homemade gifts and I love both giving and receiving them. That's why I've prepared a list of natural and organic ingredients, tools, and my personal DIY recipes to get you started.
Women's day gifts for homemade skincare, here I come!
*Some of the links in this post might be affiliate links. Affiliate links come at no extra cost to you. These links allow me to share the products I authentically recommend (and use) and support Wild for Nature by receiving a small commission.

About the international women's day
Before we get into women's day gifts and DIYs, let me tell you a few words about this holiday. Women have, after all, come a long way in history. Even though the 8th of March is not an official holiday everywhere, the date is still widely recognized in many countries.
Who started International women's day?
It happened in New York all the way back in the year of 1909 that the faith of the international woman's day was decided. The following year an international conference in Denmark was held. The participants agreed on promoting equal rights; women went all wild (for that era), demanding the right to vote, to hold the public office, and standing up against discrimination at work.
What is the meaning of women's day?
Women's day is celebrated in about 100 countries all over the world. It is a day when we celebrate and recognize the economic, political, social equality, and achievements of women. In the beginning, it was celebrated on the 19th of March as well as on the 8th, but the latter stuck.
Women's day gifts for homemade skincare
We all need to unwind sometimes. I know that now much more than I did in my early 20s. You need to step back and take 5′ just to yourself. And so does your friend, and your sister.
Whether you're on the lookout for this women's day gifts ideas, or you actually want something for yourself, you've come to the right place (hopefully). I've reviewed some of my favorite natural and organic ingredients with simple recipes of vegan DIY cosmetics that you can make in no time. And if you do, let me know in the comments what worked for you!
1.      essential oils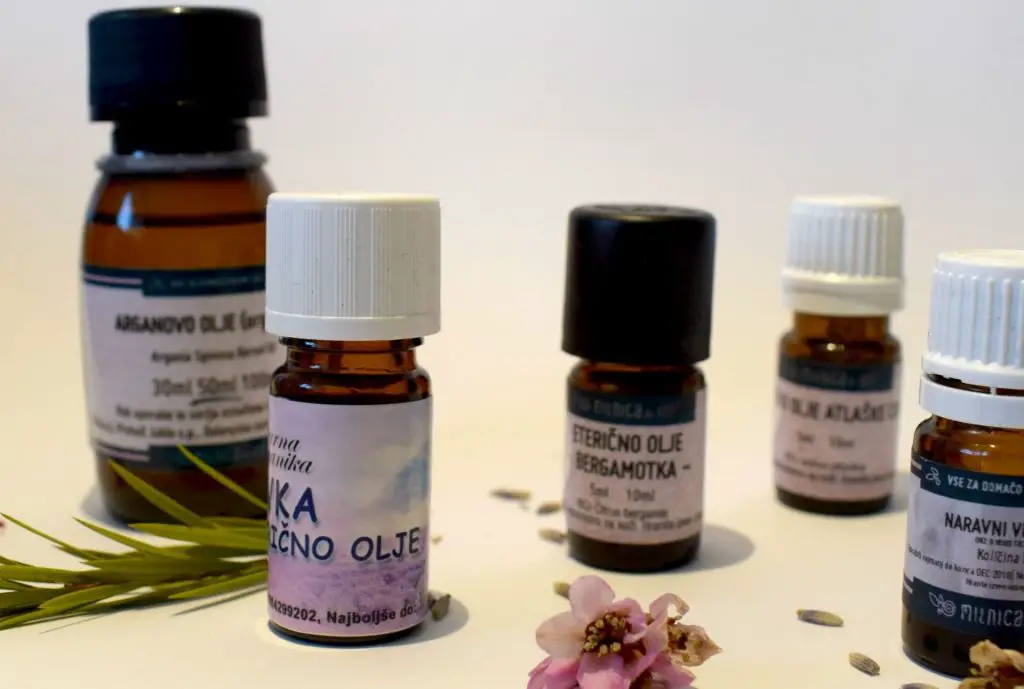 Essential oils can be all that you think of and more. Therapeutic, soothing for the mind and the muscles, uplifting, invigorating, or even an aphrodisiac. There are so many different types of essential oils out there that I honestly didn't know what to suggest. That's why I decided on a kit that provides you with the base on which you can later build on.
This basic essential oil set includes six different oils: eucalyptus, lavender, sweet orange, lemon, tee tree, and peppermint. You can make a lot of different combos with these 6 bottles; from the soothing mixture for your bath to an uplifting fragrance for your diffuser.
About:
1/3 oz (10 ml) each bottle
USDA certified
100% pure
Packaging: small wooden gift box
Dark amber bottle
I've chosen the Good night sleep, a 3-pack of neroli, sage, and ylang-ylang, but you can choose from a variety of other options here. You can blend them together, perhaps even make a linen spray, or you can use them separately, diluted with a carrier oil.
About:
1 oz each bottle
Ideal for a diffuser
100% natural
These are not organic (but the brand offers also the organic option)
Dark amber bottle
Essential oils in homemade cosmetics
You can add essential oils to more or less all DIY cosmetics you make. I enjoy testing them, mixing them, and discovering the best combinations. Here are a few of my recipes: Add them to diffusers, baths, lotions, massage oils, essential oils are a staple in my home. Soothing, uplifting, an aphrodisiac, perfect for sore muscles or even weight loss.
Coconut oil hair mask for itchy scalp (with only a few ingredients, it really does the trick!)
My first vegan homemade lip balm (my first lip balm ever! I used it for dry lips, skin, and hands)
Soothing spirulina face mask (A mask that makes your skin glow! Spirulina works wonders)
Keep in mind that some essential oils can trigger allergic reactions. They are quite potent; if you're not sure what you're doing, always dilute them with carrier oils.
2.      carrier oils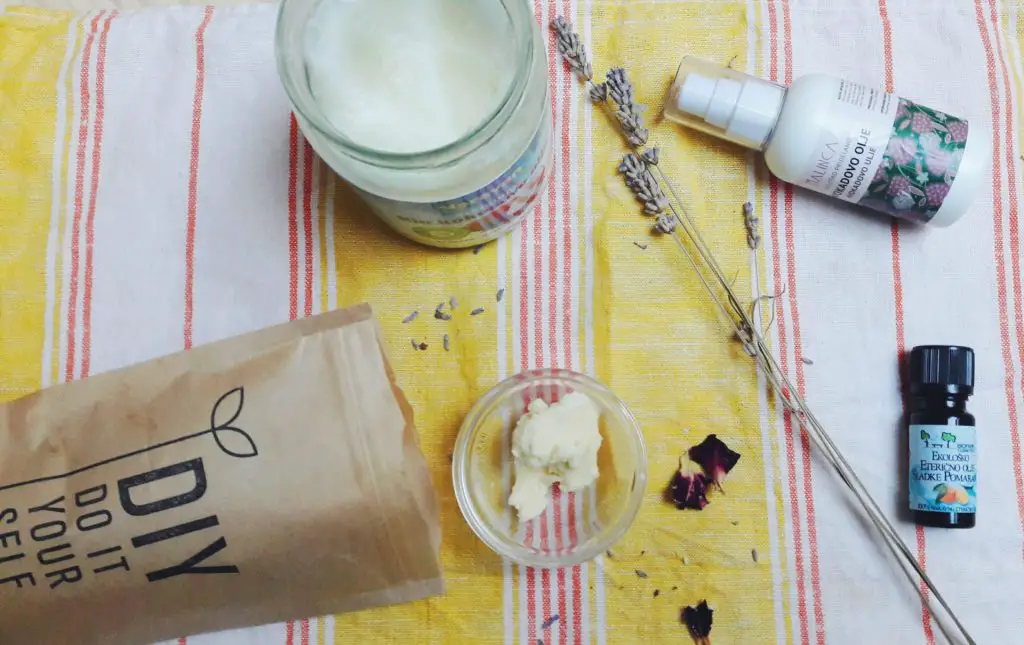 Where would we be without all the wide variety of carrier oils and their benefits? I've prepared a few suggestions; they make lovely women's day gifts because you don't need a lot of other ingredients to combine them with. They are great for women who are new to this or those who have only a little time available and wish to waste none.
A set of five oils, this makes a great combo if you're new to homemade cosmetics, or if you'd like to try a few varieties. The set includes fractioned coconut oil, castor, grapeseed, avocado, and sweet almond oil. They are all natural with very mild scents.
About:
4 oz each bottle of oil
Cold-pressed
100% pure
A plastic bottle, BPA-free
Cruelty-free
Not organic
Another combo with three carrier oils that nourish the skin and keep it healthy. I've added this one because the combo is my all-time favorite (I'll admit, the argan oil is missing): jojoba, avocado, and sweet almond oil are all very beneficial and can be combined in a variety of recipes. These three have very mild scents. They are not certified organic, but they are very popular. Find more on that on their website.
About:
4 oz each bottle
100% pure
Expeller pressed
Non-GMO
Clear bottles with UV light protectant in the plastic
Vegan
Carrier oils in homemade cosmetics
You can make quite a lot of things with these oils. You can combine them with other carrier oils to make serums, massage oils, and hair masks. Add a few drops of your favorite essential oils and you can make body oils, hair or body mists as well.
Homemade natural skin serum (recently new to the blog, this serum is absolutely beautiful. The smell is amazing!)
A homemade massage oil (sweet almond oil is perfect for any sensitive skin; otherwise use jojoba oil for any skin type, add a few drops of essential oils to 3 tablespoons of carrier oil and the massage oil is ready)
3.      salt baths and scrubs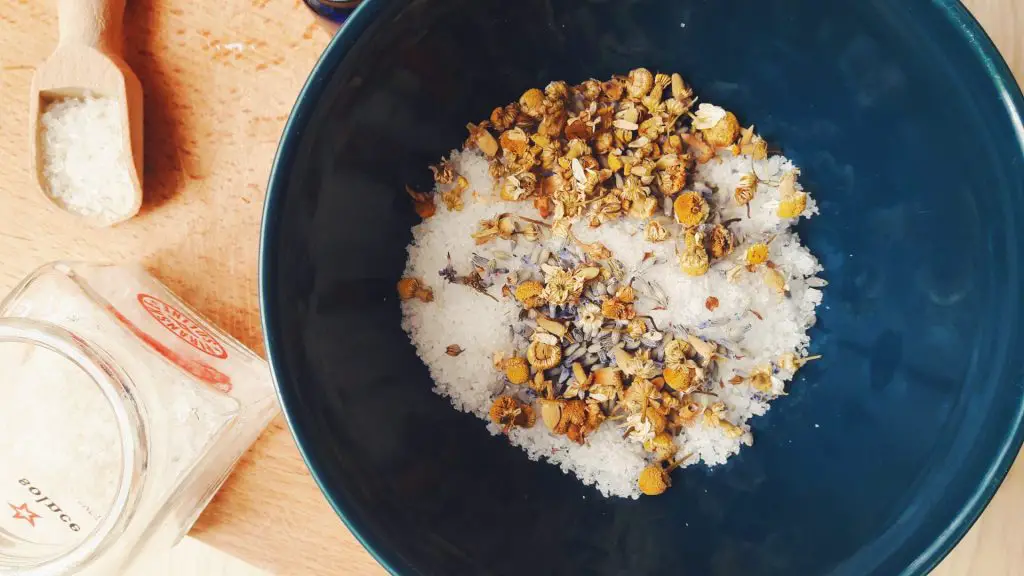 Homemade salt baths are something I practice on a regular basis every winter. It's calming, relaxing, soothing, and it warms you up nicely before bedtime. I love it especially after a long day of work, stress, and when I desperately need to unwind. And being winter, this would make a perfect women's day gift for yourself, your girlfriend or your friend. Below, I've also added a few samples of dried flowers. I just couldn't resist; after all, what's a proper bath salt without the pretty flowers?
Medium-grain salt perfect for a salt bath, combined with essential oils to soothe aches and cleanse skin. There are numerous benefits of Epsom salt baths. Anything from DIY cosmetics to naturally alleviate tension and soothe cramps, this Epsom salt is also organic, food grade, and perfect for a detox bath.
About:
Organic
Dissolves fast
Made in the USA
Non-GMO
Without any additives or fragrance
1-3 mm crystals
Unrefined, Himalayan pink salt contains 84 minerals (that are found in our bodies). It's very beneficial and the darker the salt, the more nutritional it is. Himalayan salt has been used for centuries as a natural remedy for many conditions; it's a very good addition to the food. The crystals are quite big, which means you can either grind it for food or use it as it is in salt baths.
About:
Rich in trace minerals
Natural certified
Large crystals (which may be a bit difficult to grind, otherwise good for a bath)
No additives, fillers
It takes a while to dissolve in water
Himalayan salt re-mineralizes the body, provides it with the necessary minerals. What can you do with Himalayan salt?  Well, this fine-grained Himalayan salt is perfect for body and facial scrubs. Also, this one is great if you don't own a grinder.
About:
Authenticity certified
Non-GMO
Extra-fine grain
No additives, soy, caking agents
Dissolves slowly in the water
Dried flowers
Yes, dried flowers are a beautiful addition to any salt bath and a nice idea twist for the women's day gifts. I usually don't buy these, I dry them over the summer, as many flowers as I can get my hands on and the make either herbal tea blends or add them to salt baths. In case you have none of your own dried flowers, you can get them here
Salts in homemade cosmetics
You can do a number of things with salts: combine them with essential oils, other salts, dried flowers, and even carrier oils.
Nutritious olive oil body scrub (you can make this in no time, the ingredients are either already in your house, or they are easily accessible. My skin loves a good ol' olive oil body scrub!)
Soothing homemade sea salt bath for tired feet (dried flowers, essential oils, and rich salts on a chilly evening. Make it a salt bath, open a bottle of wine and unwind!)
4.      Bentonite and red Moroccan clay powder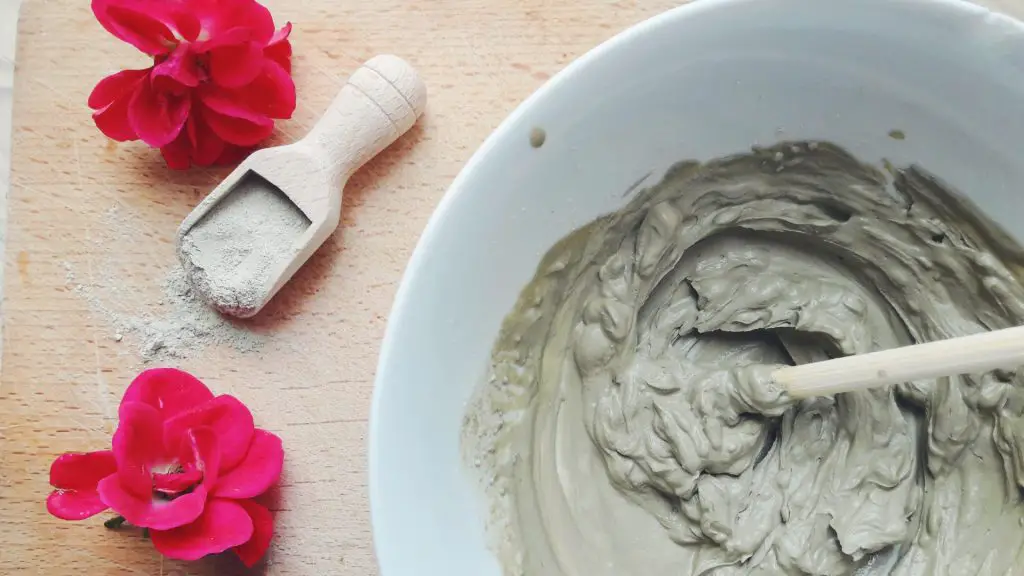 When I think of detox, I think of clay. I've been using it forever for many different problems: acne, cuts, and wounds. It has become a staple and an important ingredient to detox; either facial, feet or internal detox. It's very easy one to work with, one of the most simple and natural ingredients to include in your vegan DIY cosmetics.
Natural, deep cleansing, bentonite clay is still my favorite of all clays. If Cleopatra swore by it, then you can bet we should give it a try as well! In general bentonite clay heals all kinds of problems: wounds, insect bites, and acne, it makes a soothing foot bath and a facial mask. Might be a bit drying though, that's why I only use it once a week.
About:
No additives
100% natural and pure
A little goes a long way
Great in combination with apple cider vinegar
This powder is all-natural that absorbs very well; it's a magnet for dirt and oil. Very good facial cleaner, whether you need a purifying mask or want to smooth your skin. This red clay leaves the skin a little less dry than the bentonite clay.
About:
Easily to mix with other ingredients (water, rosewater, essential oils)
Good for sensitive skin
100% pure
A little goes a long way
Bentonite clay in homemade cosmetics
Bentonite clay mask for acne (bentonite clay does wonders for acne, I'll be forever grateful and this mask is easy to make!)
Top 10 bentonite clay face masks (for any skin type)
Lemon balm and clay mask (refreshing and for oily skin)
Fizzy clay mask with stinging nettles (easy and effective!)
And it doesn't have to be bentonite to make this gorgeous clay cleansing bar with shea butter and this cleanser with pink clay! After all, white kaolin clay is also very beneficial in a different way.
5.      rosewater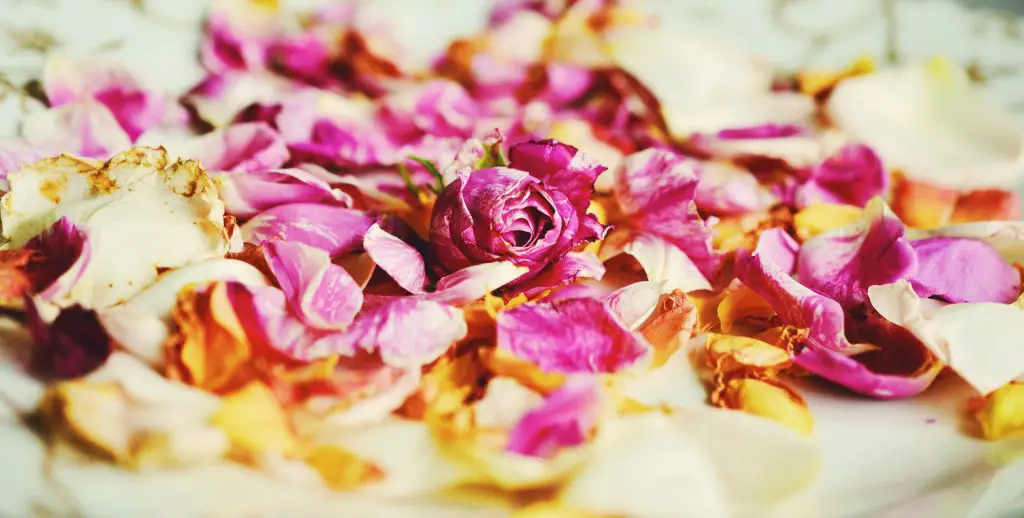 Rosewater is a lovely addition to my DIY cabinet. Read more about rose water benefits, but what I love most about it (which is obviously the smell) is that I can use just as it is or as one of the ingredients. It's both refreshing and toning. My skin loves it; it's also very good for the sensitive skin if you're trying to avoid products with alcohol or other harsh chemicals. Truly, a jewel among the natural and organic ingredients.
Rosewater, gained through steam-distillation of the Rosa damascena rose, this toner is natural and perfect to use on its own as a skin toner or an addition to your homemade cosmetics.
About:
8 oz
Amber glass bottle
Comes with a spray
100% pure rosewater (no additives or anything funky)
Alcohol-free
Cruelty-free
Their products are not USDA certified, but on their website, they claim their oils are organic:
"We can guarantee that our oil is natural and organic! All of our oils have met the specifications for what constitutes as a 100% organic oil. Due to the lengthy and expensive process to certify every single part of our supply chain for each oil, we have not yet submitted for the USDA-branded stamp."
About:
4 oz
Natural
Dark amber bottle
Comes with a spray
100% pure rosewater (without any additives)
Alcohol-free
Cruelty-free
Rosewater in homemade cosmetics
Wondering how can you use rosewater? Well, I regularly spray it on my face or hair whenever I remember. The rosewater itself I keep in the fridge, which I don't do with final products. My bathroom is always a bit cooler than the rest of the apartment, so it's no problem there.
Vegan chocolate anti-aging face mask (maybe not the best combination, because both cocoa and rosewater have strong aromas, but my face loved it!)
A simple facial toner (very simple. Like zero effort, I promise)
 6.      bottles
last but not least, storing your newly made products is important. And honestly, one can never have too many bottles for all the essential oil varieties and facial serum mixes.
This set comes with four bottles and a travel bag. The pump bottles are perfect for serums, massage oils, hair oil masks. The bottles are small, which I personally like a lot because I can make different varieties of oils more often and not get tired of the same smell all the time.
About:
1 oz each bottle
6 bottles
Dark amber glass (not painted nor treated)
Plastic pump
Bottles are travel size
Easy to clean, reuse, and recycle
This pack of six bottles is perfect for essential oils when you need a boost of your favorite oil, or for perfume oils. Because the bottles are small, you can easily bring them with you anywhere you go. The blue bottle offers protection for the oils. Give a good shake or roll to the bottle, before using, to get the ball rolling.
About:
1 /3 oz (10 ml) each bottle
6 bottles
Blue glass
Stainless roller ball
Travel size
These bottles can be used for homemade mists with rosewater, carrier oils, and essential oils. You can make a hair, face or body mist, add a few essential oils to your taste. You get 2 bottles in this pack, along with stickers.
About:
2 oz each bottle
2 bottles
Black mist pump, plastic
2 waterproof labels and 2 chalkboard labels
Amber glass bottle
Reusable and recyclable
Great for travel
Happy women's day to you!
Stay Wild!